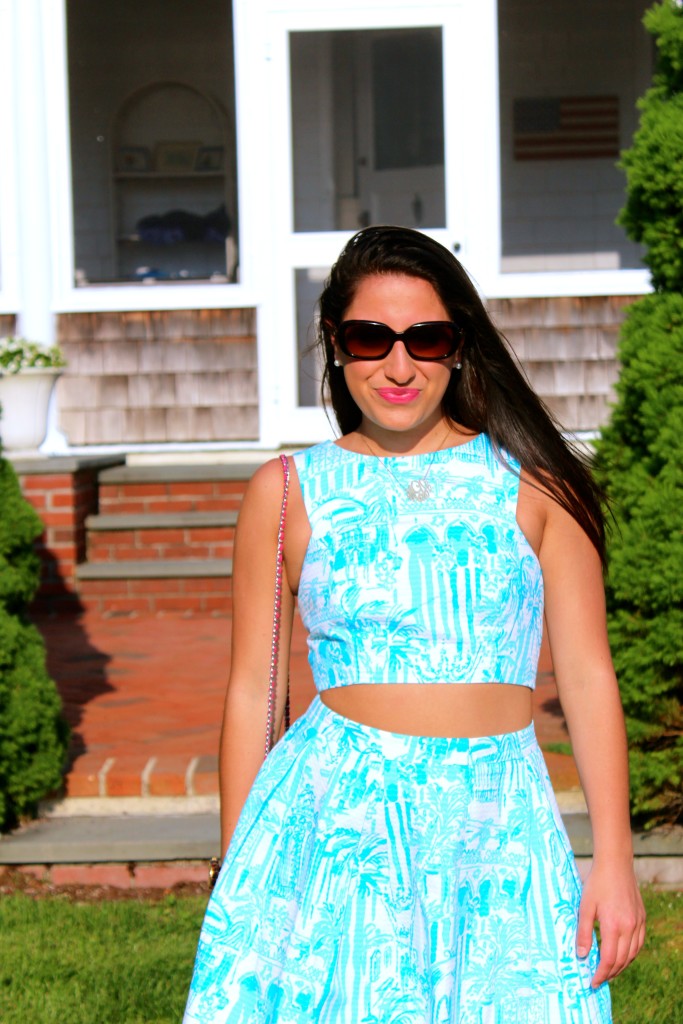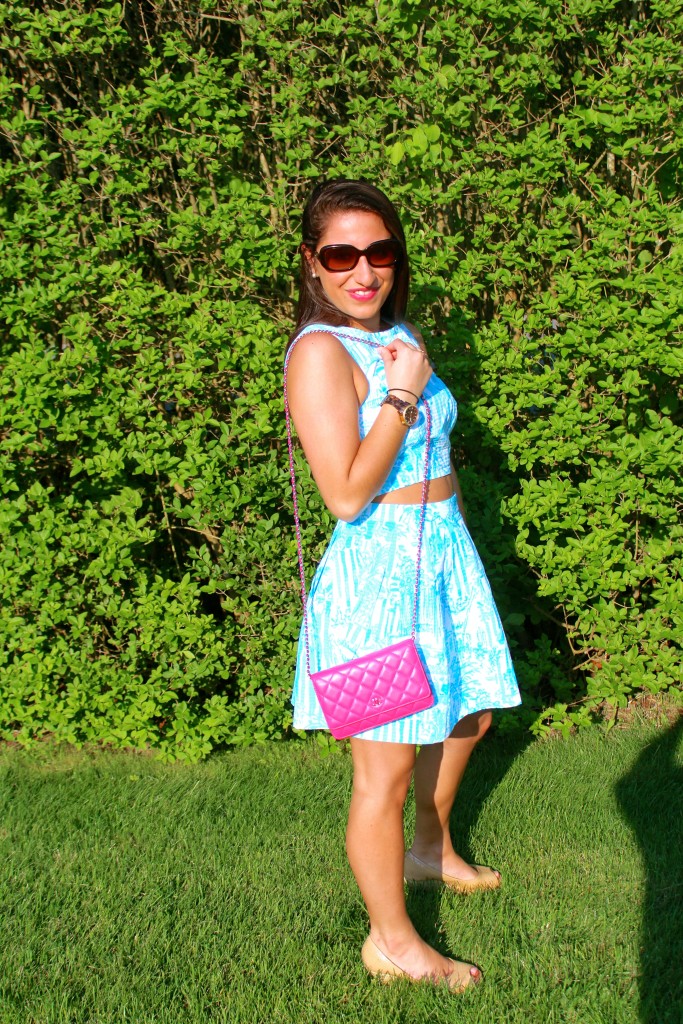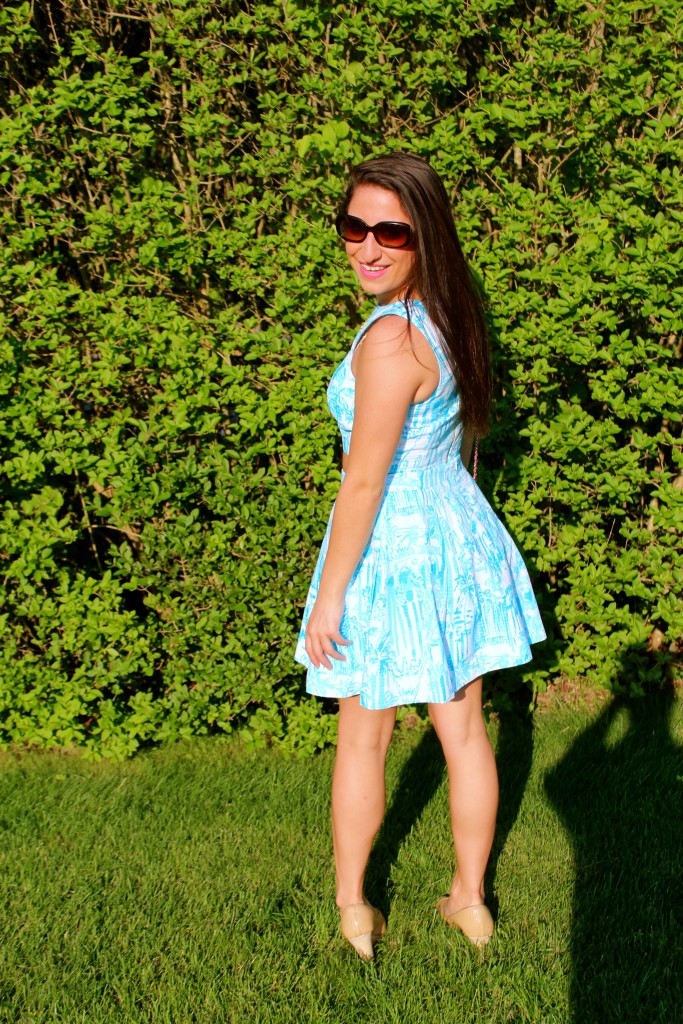 Crop Top & Skirt (Lilly Pulitzer) | Shoes (Lilly Pulitzer) | Bag (Chanel) | Sunnies (Chanel)
If you are a Lilly lover like me, you definitely want to get a hold of a Melody crop top set. When Lilly rolled out their first crop top set I was SUPER excited, but unfortunately, the style wasn't a great fit for my body. This year was completely different! The a-line fit of this skirt was perfect for my curves since Lilly doesn't sell the two pieces separately. If you do get a hold of one for yourself, I recommend sizing up!
I originally bought this baby for my cousin's graduation in North Carolina, to match the southern charm, but when the weather was overcast I didn't get the chance to wear it! That said, I debuted it last weekend in the Hamptons for memorial day weekend. My absolute favorite thing about this set is how transitional it is. Perfect for dinner with your parents and incredible for a night out on the town with your friends. Since I usually edge on the more conservative side when I'm out with friends, something like this is perfect for me to feel confident but dressed up enough.
Y'all know that I'm all about the color and prints in the summer and this outfit was no exception. This Lilly print is called Resort White La Via Loca and I love it because the pattern reflects a few of my favorite places at The Breakers. The vias the architecture, everything about it is just extra special. Pairing the white & aqua print with a pop of pink with my bag and lips helped to make the ensemble even more summer-ready.
In all honesty, this set is so much fun to wear. It has all of the class of any Lilly Pulitzer ensemble but includes a bit more excitement. It is funny how that little sliver of exposed skin can make one feel more confident in a way.