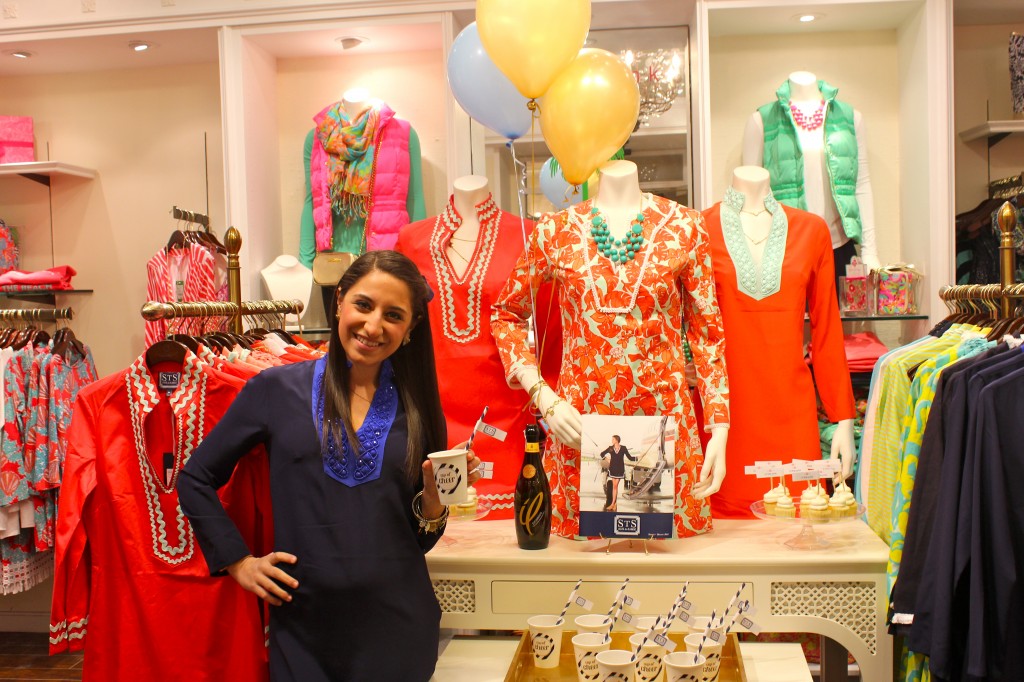 If you haven't already heard, Sail to Sable is the next big thing! If you love a classic shift you have finally found your match. From solid colors to intricate vintage prints, Sail to Sable has something for everyone.
As soon as I set my eyes on this gorgeous silk Sail to Sable Bright Bead dress I knew I had to have it! Not only is it flattering but it is also super comfortable. This is the perfect dress to wear in Boston with a pair of tights and pack in my suitcase to Palm Beach when I flee the cold!
Sail to Sable is not only gorgeous resort-wear but I am head over heels in love with their holiday line! Velvet, silk, and sequence? What more can we ask for?? I am so excited to see what Sail to Sable is going to have in store for us come!
Prosecco, cupcakes, Sail to Sable, and some great company was all I needed to kick off my last weekend in Boston before I head back to New York!!