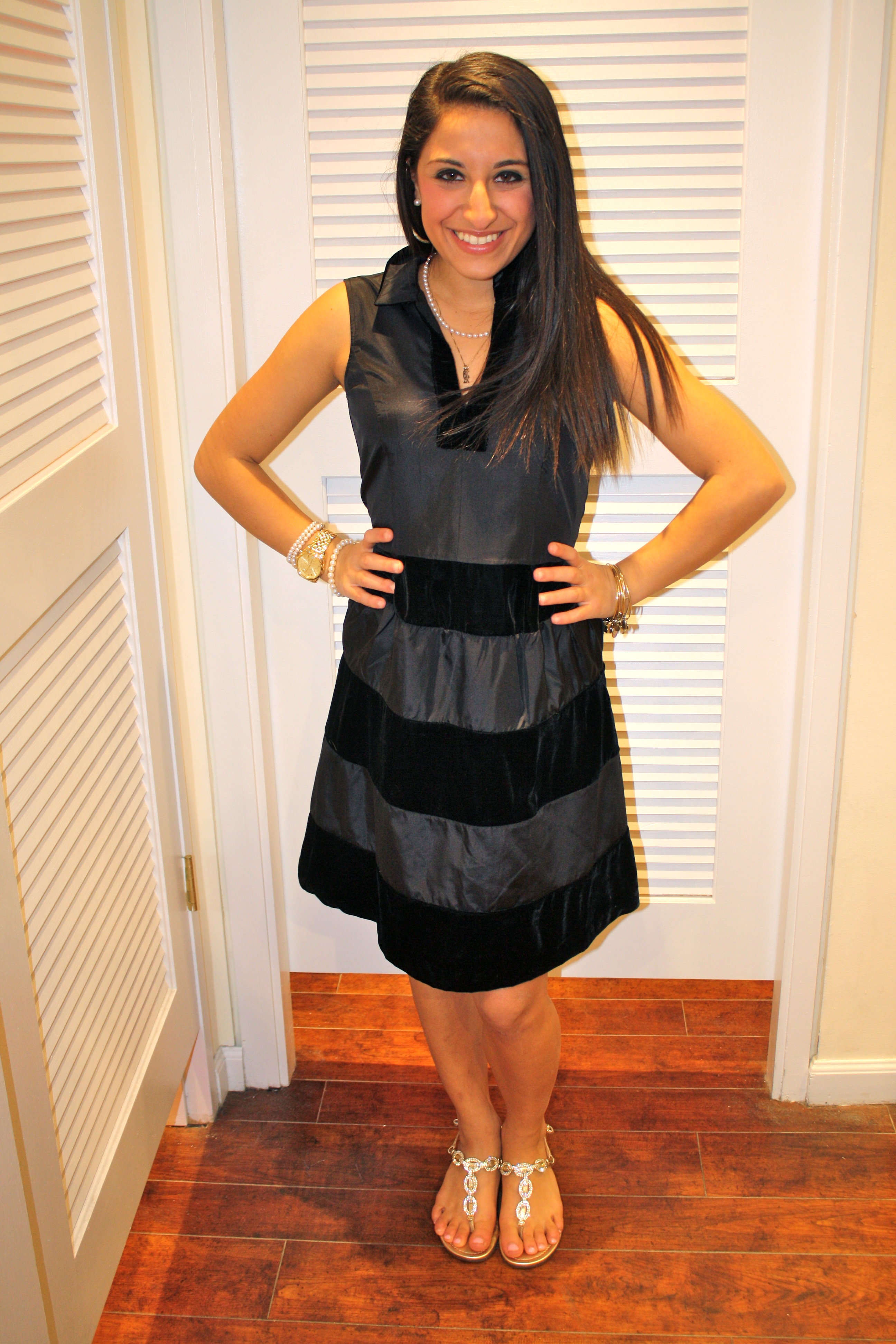 Dress (Sail to Sable) Shoes (Lilly Pulitzer)
There is nothing like a Little Black Dress any time of year but this Sail to Sable dress is the absolute essence of the holiday season. As soon as I saw this dress I knew I had to have it!
The classic Sail to Sable neckline along with the unique silk and velvet combination is all you could ever want in a Christmas Eve dress. Paired with a strand of pearls this ensemble cannot be more classy. If you are somewhere warm complete your outfit with a pair of sparkly sandals and if you are having a classic cold christmas pair this dress with some black tights and ballet flats!
If you are a classic sorority girl like me, you will notice that I paired this dress with my Sigma Kappa and Kappa Sigma lavaliere! I usually tuck in my lavaliere but with this gorgeous neckline, showing it off is my only option. Lavaliering is one of the oldest Greek-life traditions where a fraternity man shares his letters with his girlfriend to show that he will do for this woman as he would do for his brothers, with a lifelong promise. If you have a lavaliere you are dying to show off come pick out your favorite Sail to Sable dress at our Boston Sorority Night at In The Pink!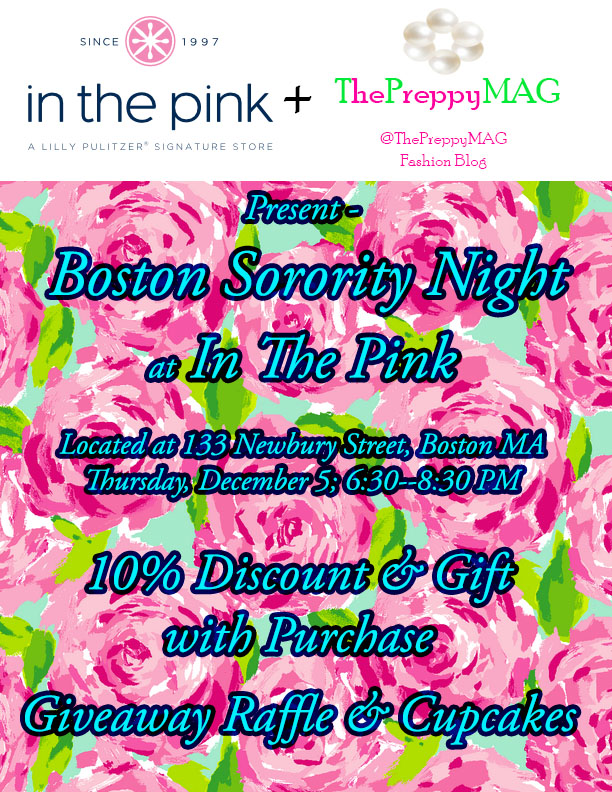 Please R.S.V.P. to thepreppymag@gmail.com
Don't forget to enter our raffle to win a Lilly Pulitzer surprise! Click Here!