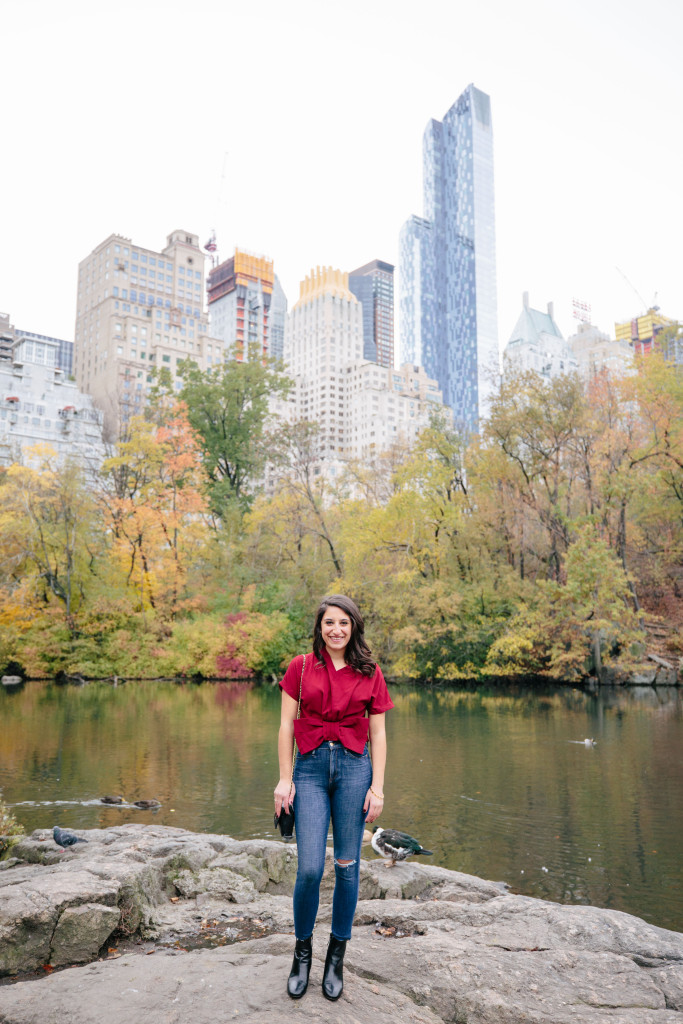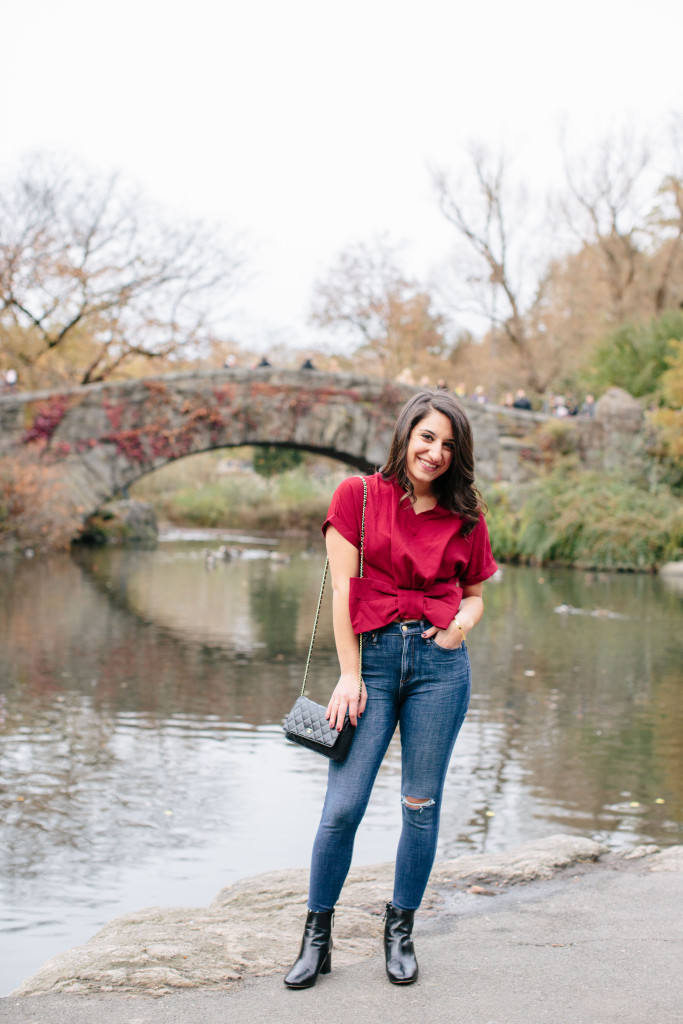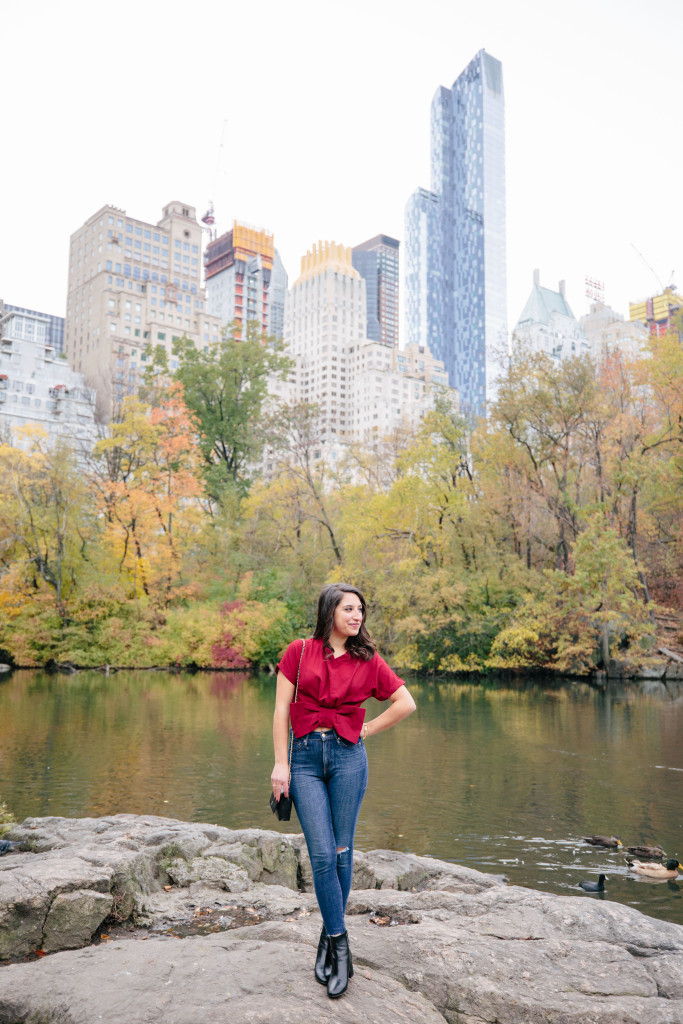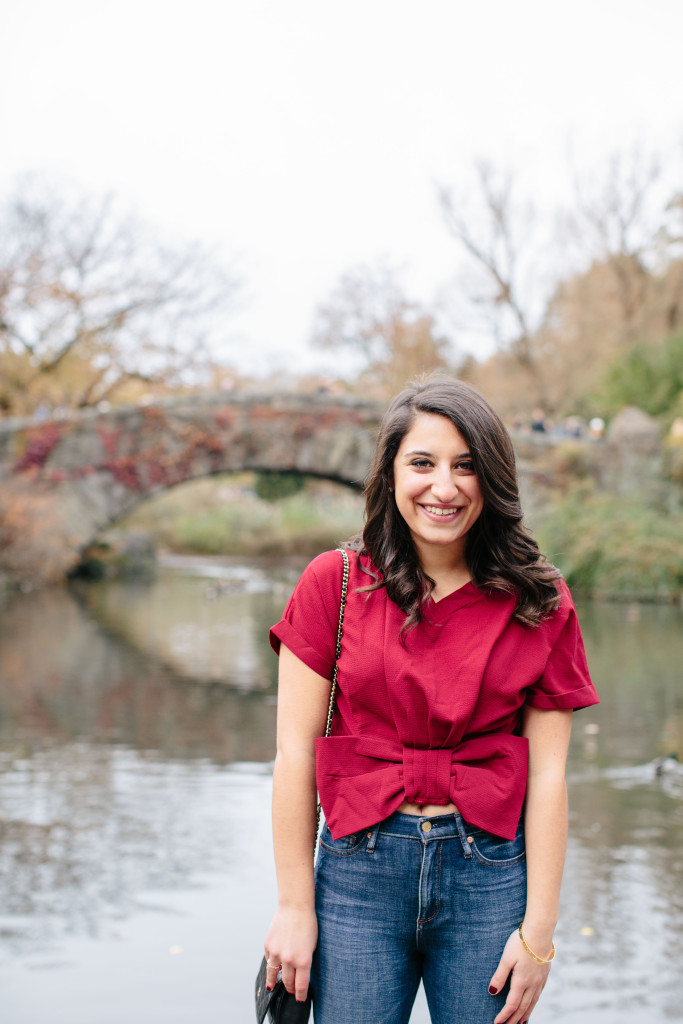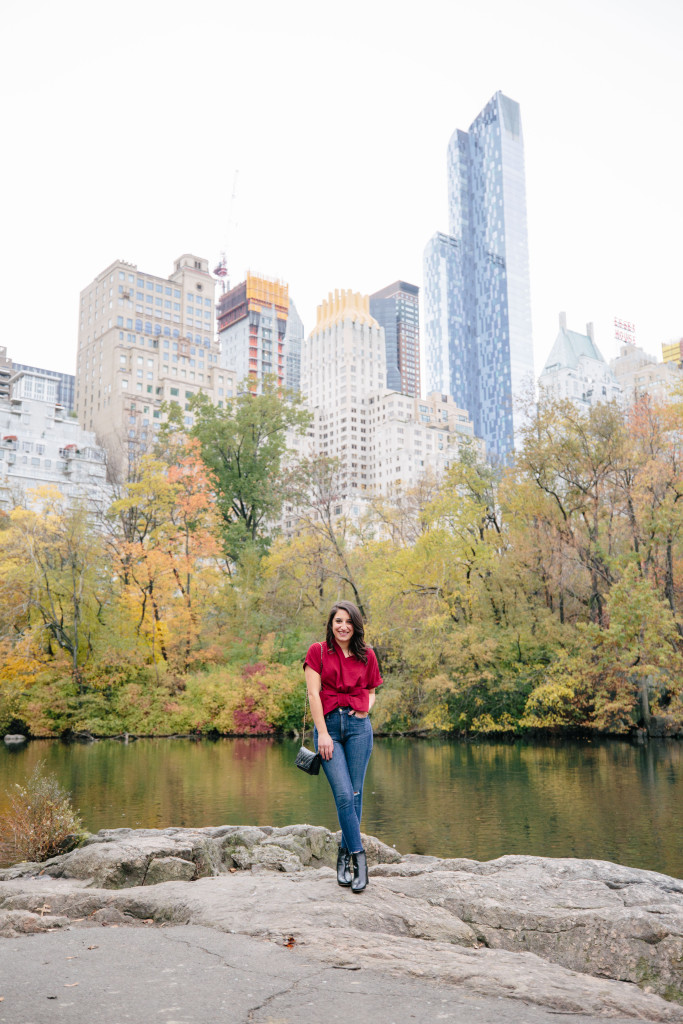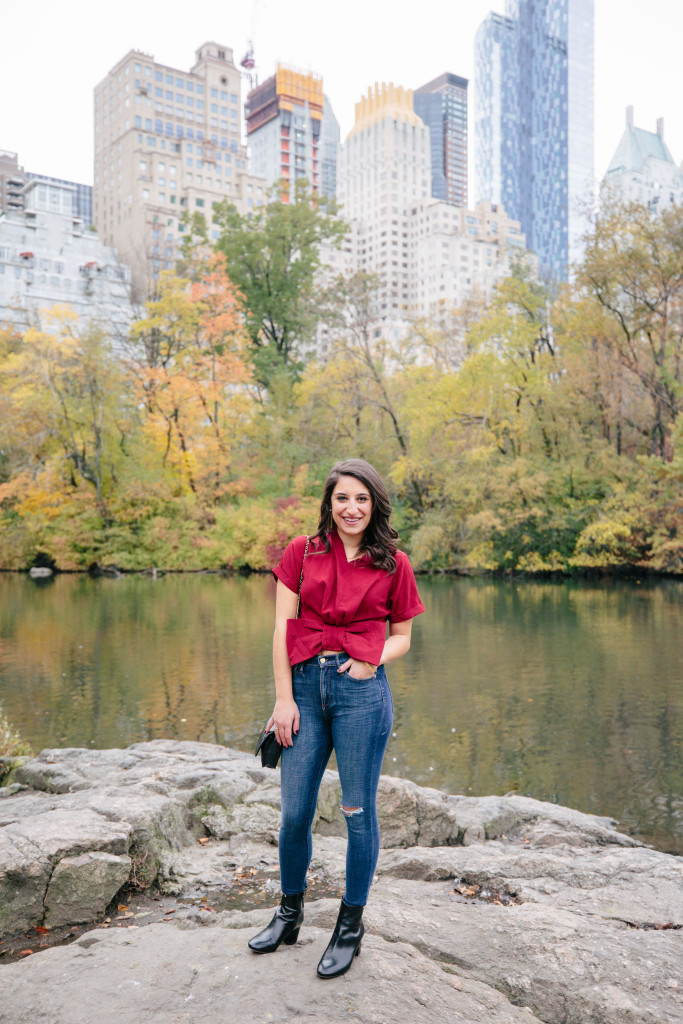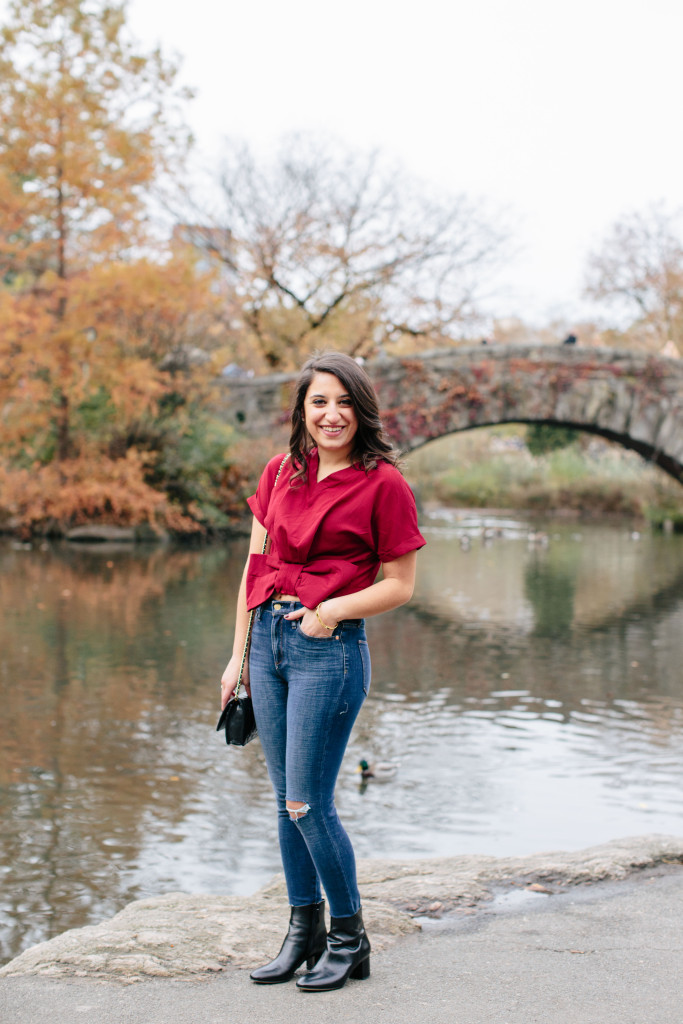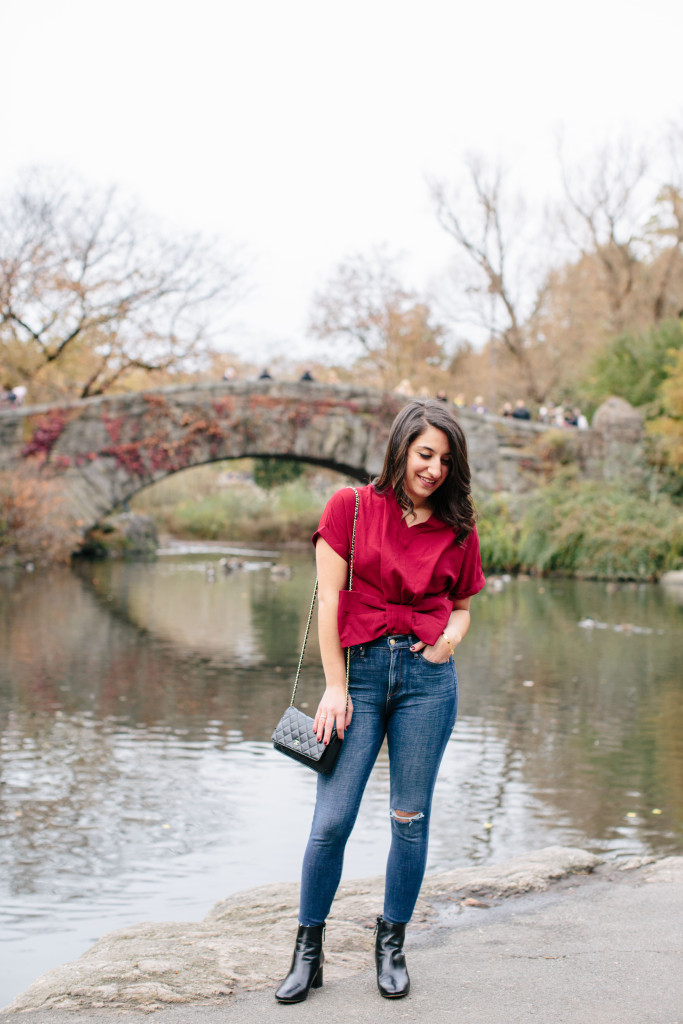 Top (ThePreppyMAG Boutique) | Jeans (Gap)
Booties (J.Crew) | Bag (Chanel)
Who is ready for the last week of the Christmas season? 😅  Is it just me or did this season FLY by. I feel like we were just dressing up for Halloween. Seriously, so crazy! This weekend I spent Christmas shopping and catching up with old friends. Not including the terrible little stomach flu I got along the way. That said, I'm looking forward to a quick low-key week before heading home. In a way it was kinda nice to get all of the holiday parties and festivities out of the way last week. This week, it is all about taking in my decorated apartment and enjoying the slow time in the office.
More than anything, I can't believe its been a month since I launched ThePreppyMAG Boutique. This has been such an incredible and rewarding experience and I couldn't have done it without all of you amazing readers and shoppers. Below is a little recap of the best selling top all season!
What I'm Wearing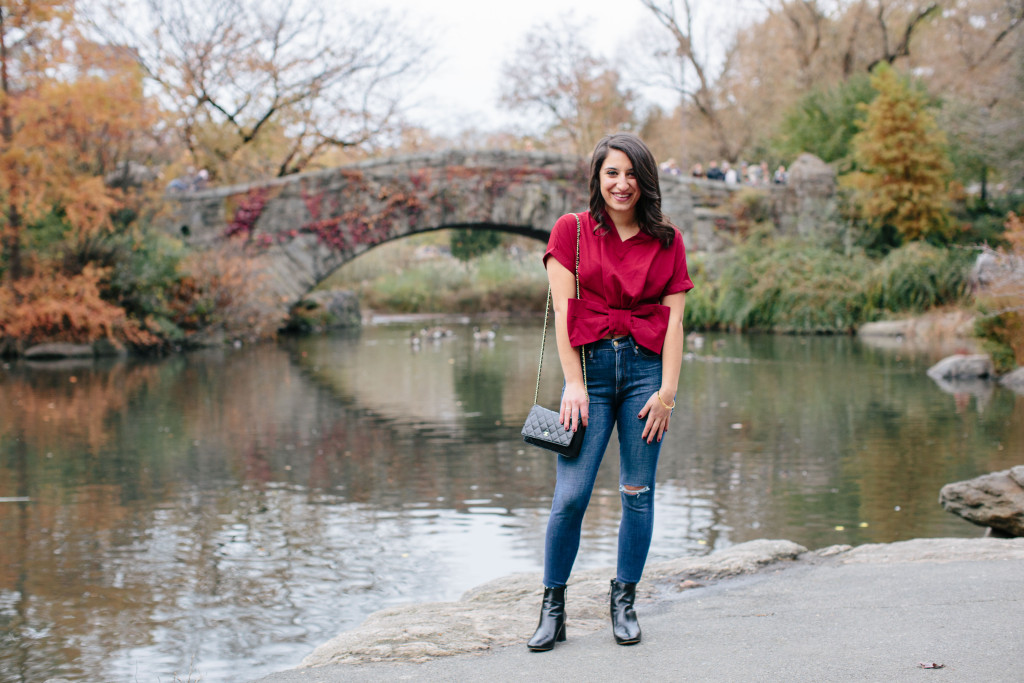 Top (ThePreppyMAG Boutique) | Jeans (Gap)
Booties (J.Crew) | Bag (Chanel)
As soon as I merchandised ThePreppyMAG Boutique, I knew this top would be my all-time favorite and I'm so happy that ya'll thought so too. Not only does this top KILL the Christmas season (in a good way), it will definitely be making an appearance in my wardrobe all year long. I actually started to wear this top in November and I know it will look just as cute this spring and summer.
I called this top 'What You're Wearing Christmas Eve' because it is exactly the kind of outfit that I'll be wearing to my family's cozy Christmas Eve gathering. Christmas Eve is always so comfortable and warm and I have a feeling that this outfit will be perfect for that 7 fish feast that always goes down. At least, until we put on our Christmas PJs!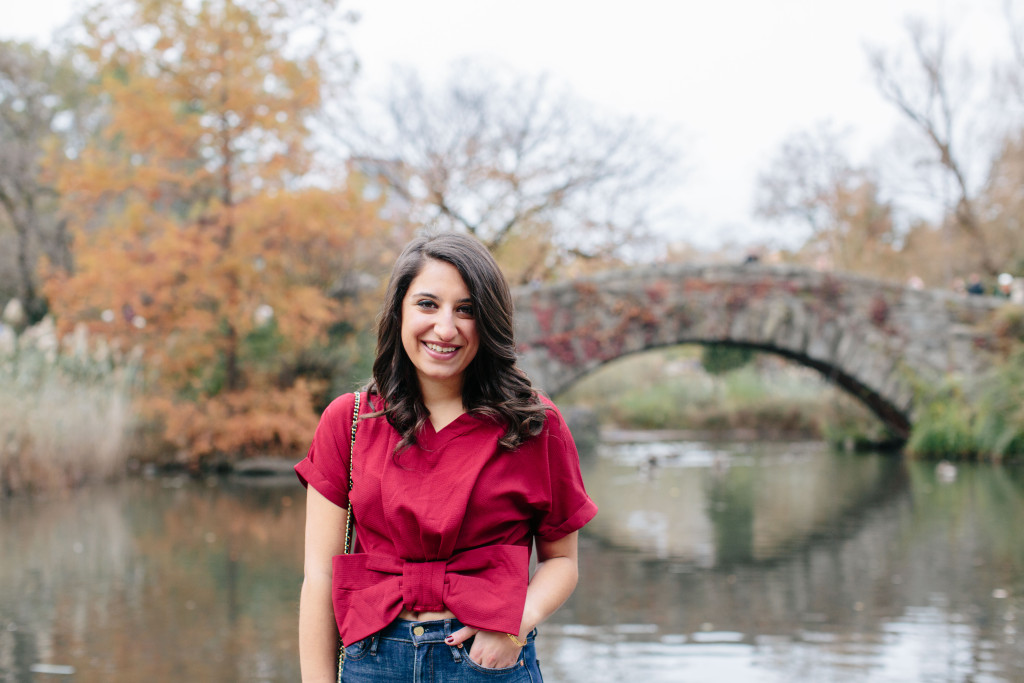 If you are not one for crop-tops (like me!), you'll want to pair this top with a pair of high-rise jeans or skirt. The blousey top and the tapered hem is super flattering and one of the only reasons I can pull off a crop top like this one. Not to mention that the over-sized bow hides any bumps and curves that you don't want to be seen. 😉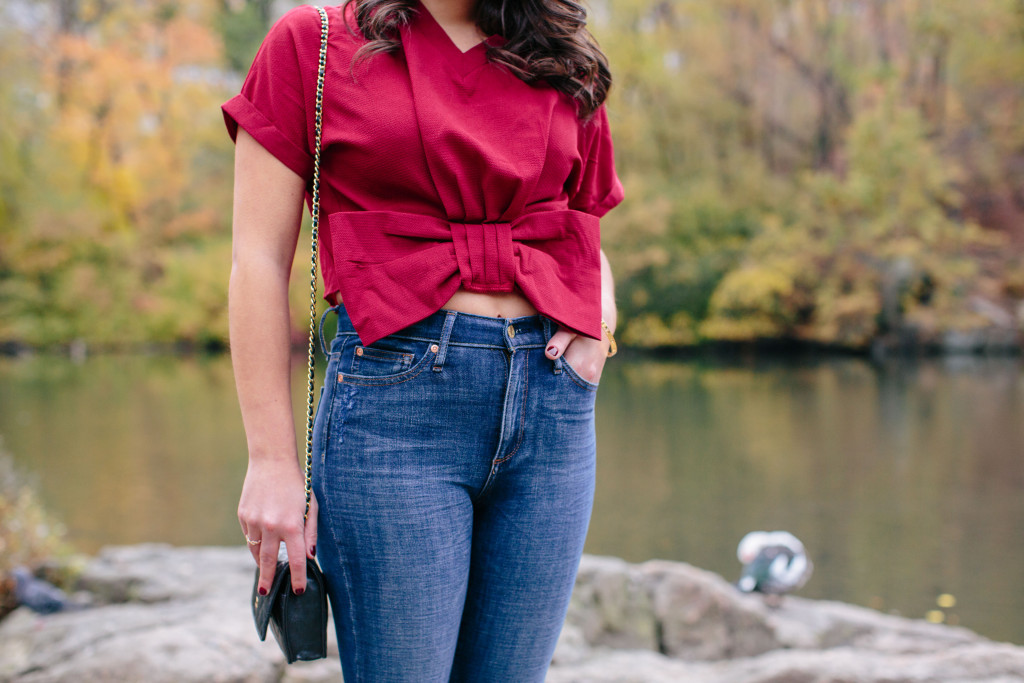 Last but not least, it wouldn't be a post from ThePreppyMAG if I didn't plug The Gap. They are the only jeans that make me feel comfortable and fabulous. They are equal parts shaping and stretch, everything you need for all of the carbs I've been eating this holiday season. 😉
These semi-destroyed pair are my favorite, but I'm also crushing on this pair, this pair and this pair.