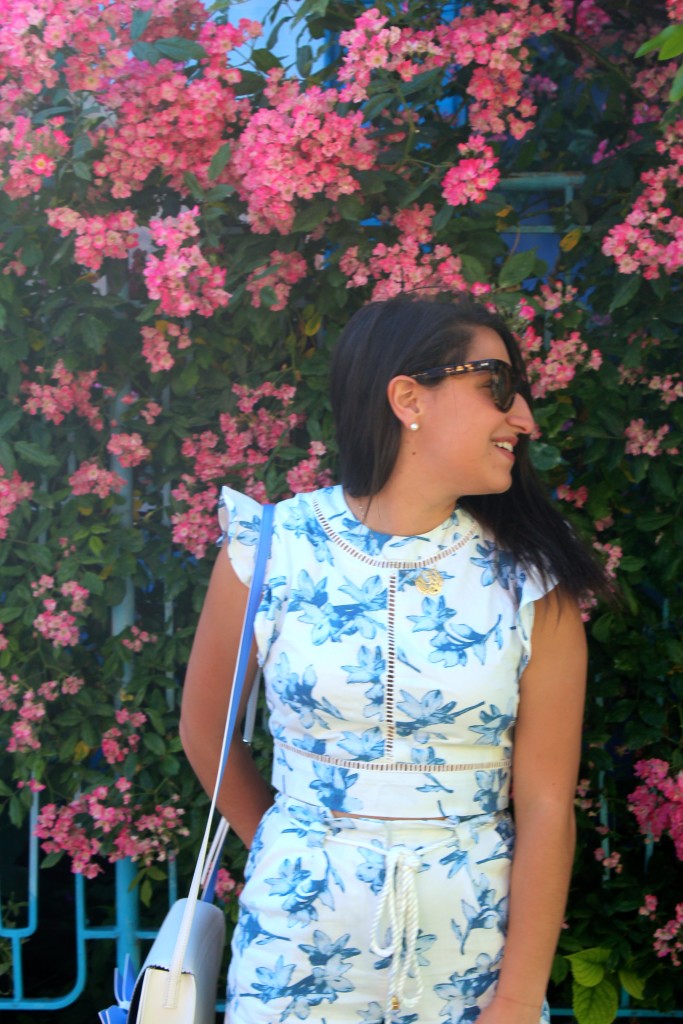 Crop Top Set (Nordstrom) | Bag (Kate Spade) | Shoes (Sperry Top-Sider) | Sunnies (J.Crew)
I'm SO excited to share this look with you guys. This was by far my favorite outfit that I brought along with me to Italy and I ended up wearing it on one of the most fun days of the entire vacation. This is the day we visited Burano, an island right off the coast of Venice. I'll be doing a full travel guide of our trip to Venice next week (similar to my Croatia travel guide one here), but I just couldn't wait to share this outfit.
What I'm Wearing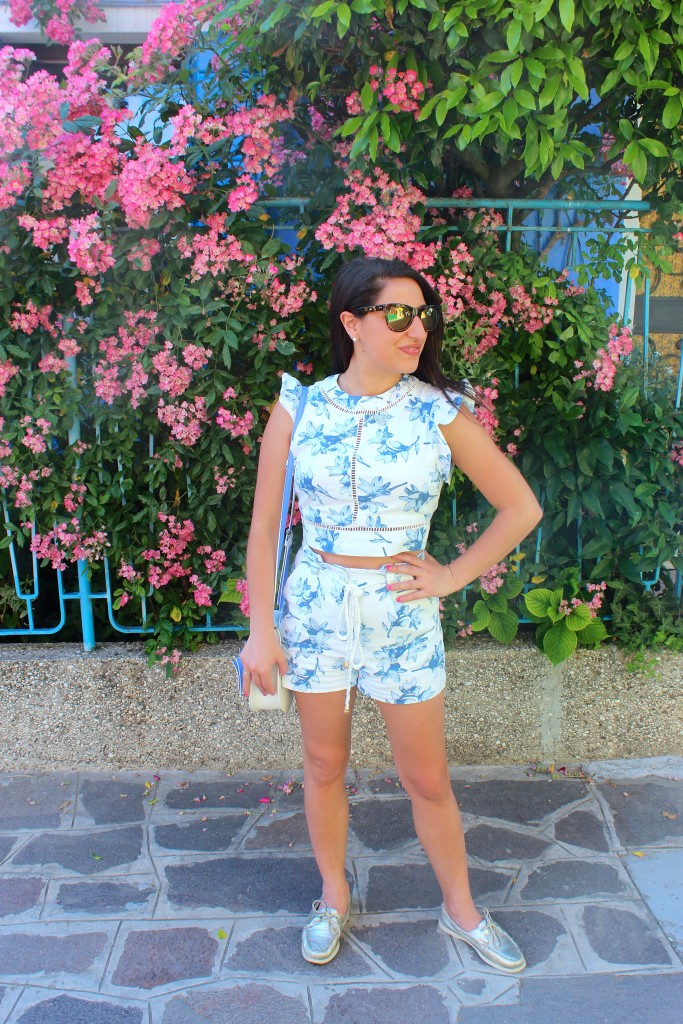 Crop Top Set (Nordstrom) | Bag (Kate Spade) | Shoes (Sperry Top-Sider) | Sunnies (J.Crew)
This crop-top short set stole my heart the moment I saw it on Nordstrom.com a few weeks back. Firstly, the blue and white color combo always has my heart. It could have been a dress, top, jeans…if it is blue and white, I'm likely buying it. HOWEVER, the fact that this was a two-piece crop top made it a 100% definite.
Crop top sets have really become a staple for me during the summer. Check out this Lilly Pulitzer one from last year! BUT, it can't be just any crop top it needs to be one with some serious class. And I mean this. We've all seen our fair share of not-so-classy crop tops, we may have even worn them our Freshman year of college ?, but times are different and there is now such a thing as a classy crop top.
The conservative style of this set was just perfect for a day exploring in Burano. The ruffled sleeves and the intricate cutout detailing on the top made me feel a little more dressed up than a standard tank, but the shorts kept it casual and comfortable as we were walking long distances. Above all, I'm LOVING the open back and bow-tie on the back of the crop top. BUT, I have two caveats– 1) this means you need to wear a backless bra (not ideal for travel) and 2) the bow-tie allows you to adjust the size (personally, I wish I sized down).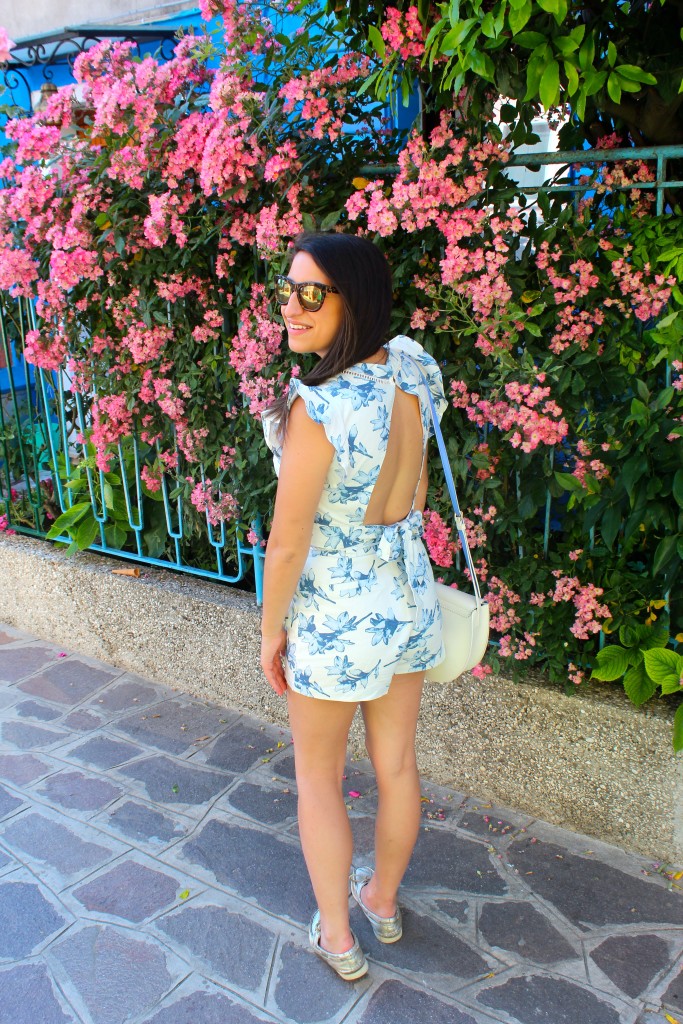 Let's talk about this amazing steal of a bag. A few weeks before my trip I noticed Zulily was having a Kate Spade shop and I was like ??????. Especially when I saw this white leather crossbody bow handbag. This bag became the staple of my trip (you'll be seeing a lot of it in the next few weeks). BUT, I had this outfit in mind when I bought it because it the inside of the strap and bow flap matched the blue in this outfit perfectly. A sweet little-coordinated touch to this outfit.
Lastly, I defaulted to my metallic Sperrys mid-way through the trip. Unfortunately, I had got some terrible blisters from my Jack Rogers earlier in the trip and my Sperrys were the only pair of shoes that my feet could bear. I must admit that it was my own fault for wearing my Jack Rogers on an uphill hike to the Piazza de Michaelangelo and I find these metallic Sperrys more comfortable than the other styles!