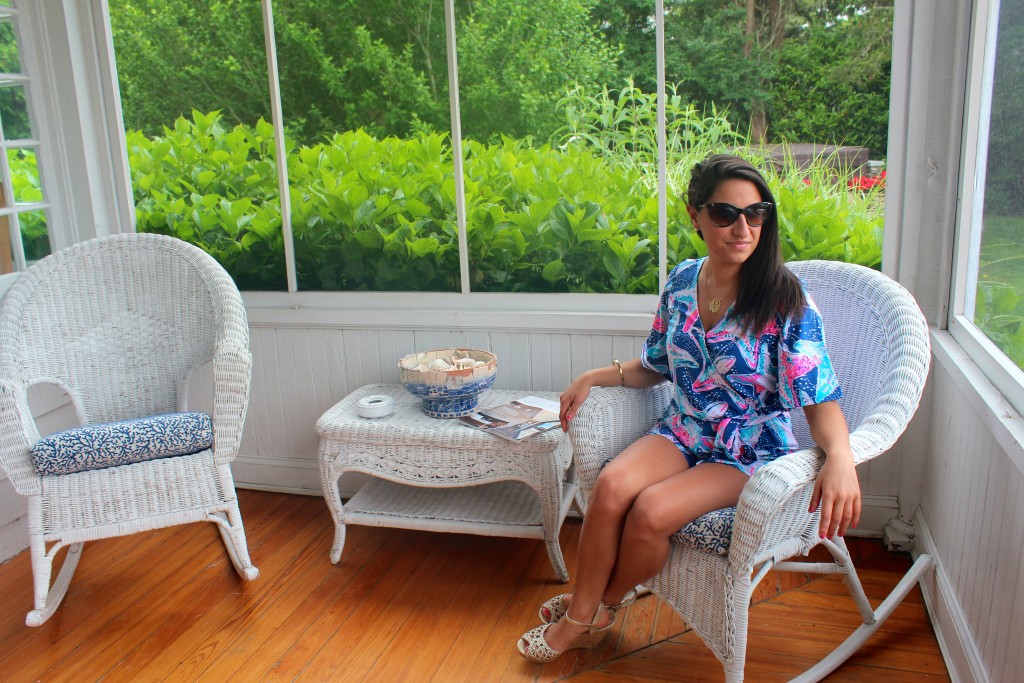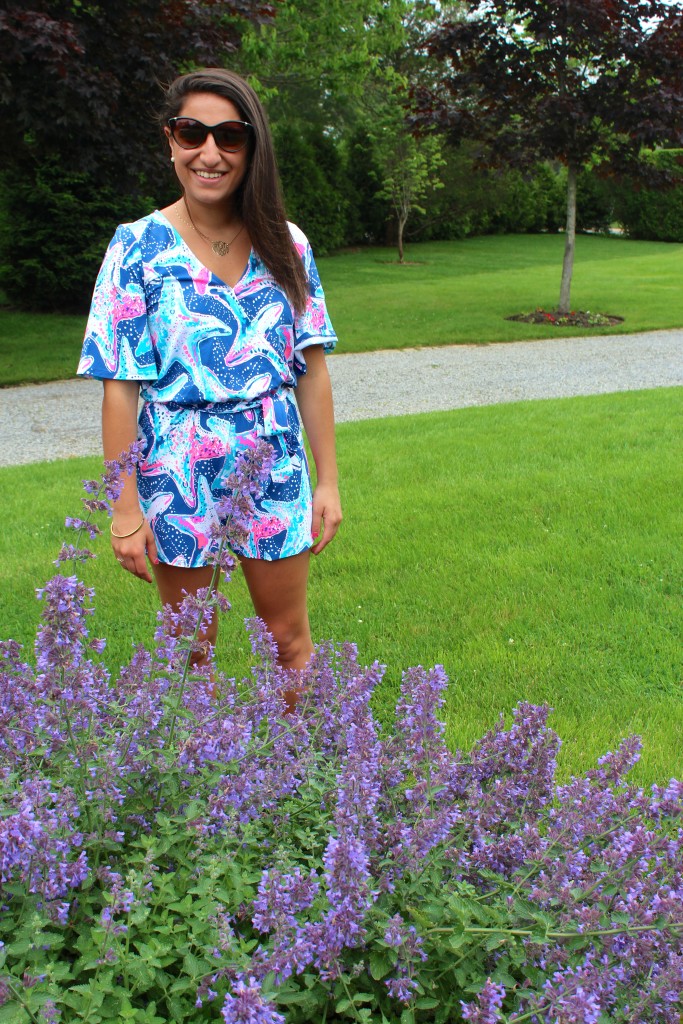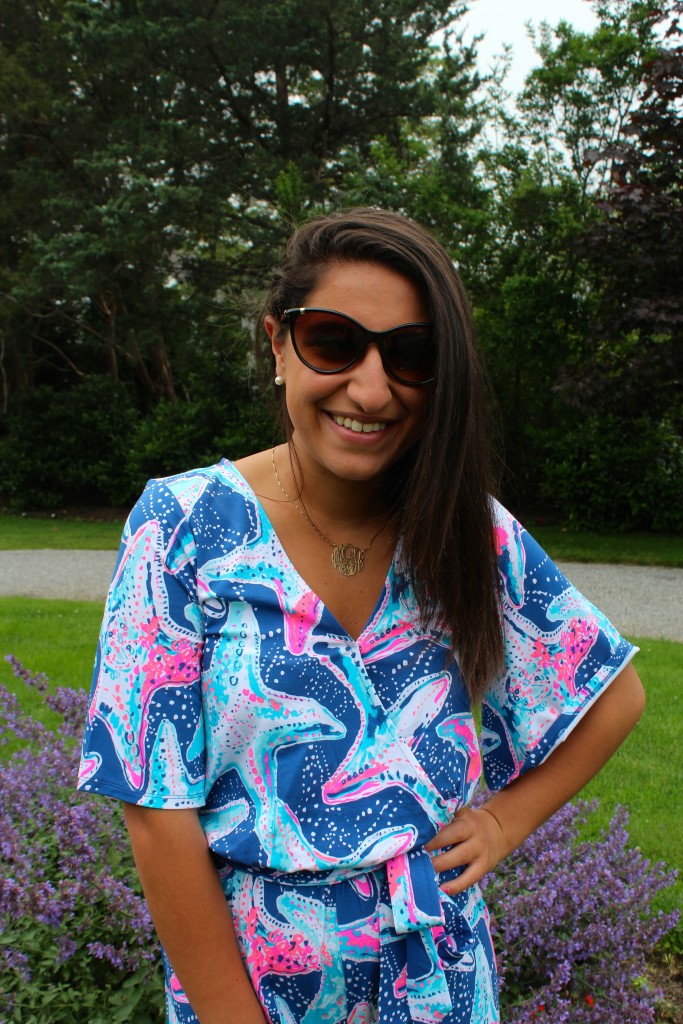 Romper (Lilly Pulitzer) | Bracelet (Kate Spade) | Necklace (Marley Lilly) ON SALE!
Sunnies (Michael Kors) | Shoes (ALDO)
Happy Monday! Can you believe this is our last week of June?! I seriously do not know where this month went. It feels like we were just getting back from Italy yesterday. However, I'm super excited to get this week on its way because this upcoming weekend is 4th of July weekend! Hands down my favorite weekend of the summer.
This weekend we stuck around NYC to take a break from the constant traveling we've been doing. From Italy to Connecticut to Long Island, it is crazy how much we make of our short weekends. Of course, we'll be back on the go on Friday when we head out to the Hamptons to spend time with family for the holiday. I'll be recapping the weekend here on the blog, but be sure to follow along on Instagram to get real-time updates!
 What I'm Wearing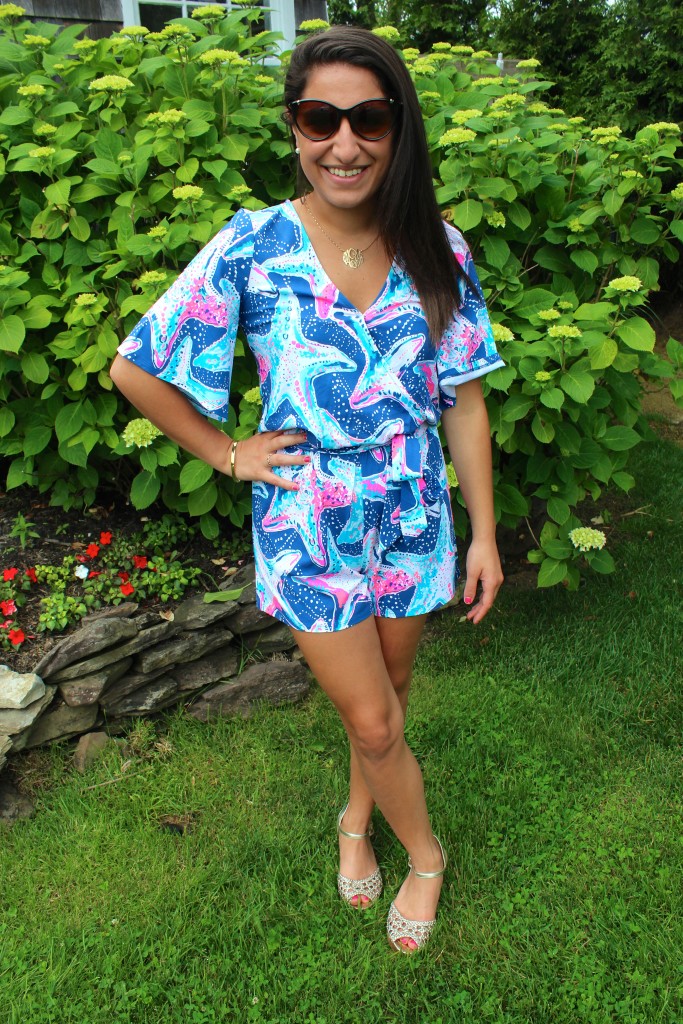 Romper (Lilly Pulitzer) | Bracelet (Kate Spade) | Necklace (Marley Lilly) ON SALE!
Sunnies (Michael Kors) | Shoes (ALDO)
Printed Lilly rompers are ????. Seriously, I find myself grabbing them on many occasions. I'm lucky enough to work in a place where a printed romper is appropriate, so I find myself wearing them to work with some Jack Rogers if it is just a casual day, but I throw some wedges on if I happen to have a client meeting that day. Other than work, I also wear my printed rompers out in both the city and the Hamptons. Pairing this romper with a gold wedge and a few other glamorous accessories makes it perfect for a summer night.
Okay, so let's talk about this 'Star Struck' print. As soon as I saw it I fell in LOVE! You all know how I feel about Navy (Psst…I'ts my favorite!), so having it as its base color was ? ! Overall, the navy makes this romper a lot more understated than Lilly's other pieces (see here, here and here), but sprinkling in the aqua and pink makes the Starfish print pop in all the right ways. I'm a sucker for Lilly's summer prints, so the fact that this had a starfish on it was pretty much a no-brainer.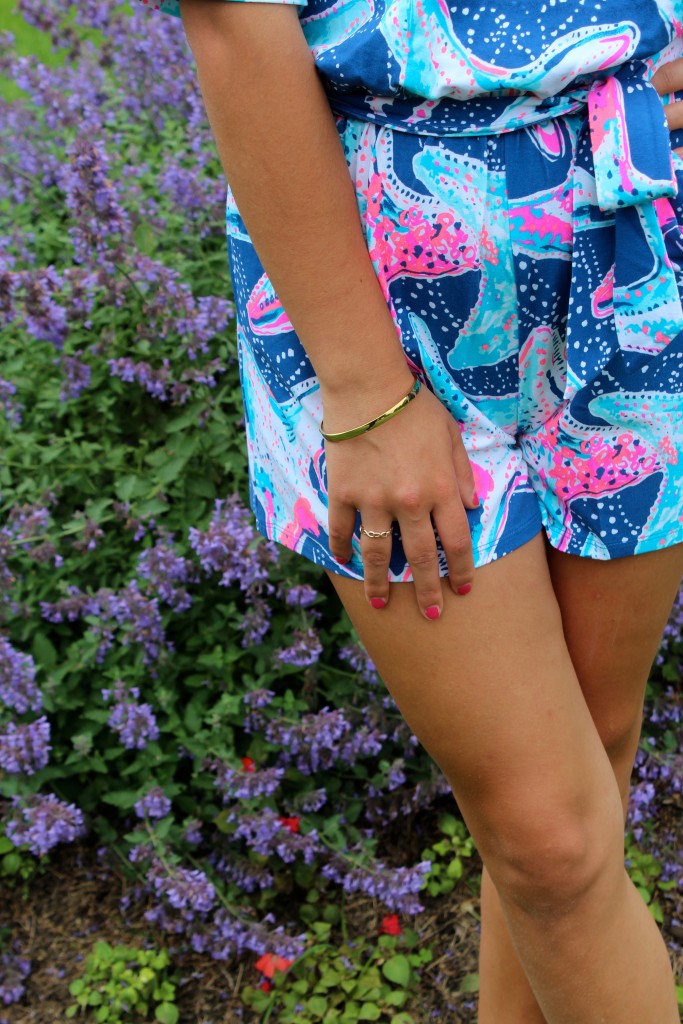 I always tend to keep accessories simple when I'm wearing Lilly, which is why I wore my Kate Spade gold bangle and classic monogram necklace (have you ever not seen me wear this?!). I generally pick gold when it comes to Lilly because I think it is the best way to glam up some of their prints, which sometimes come off a bit too casual.