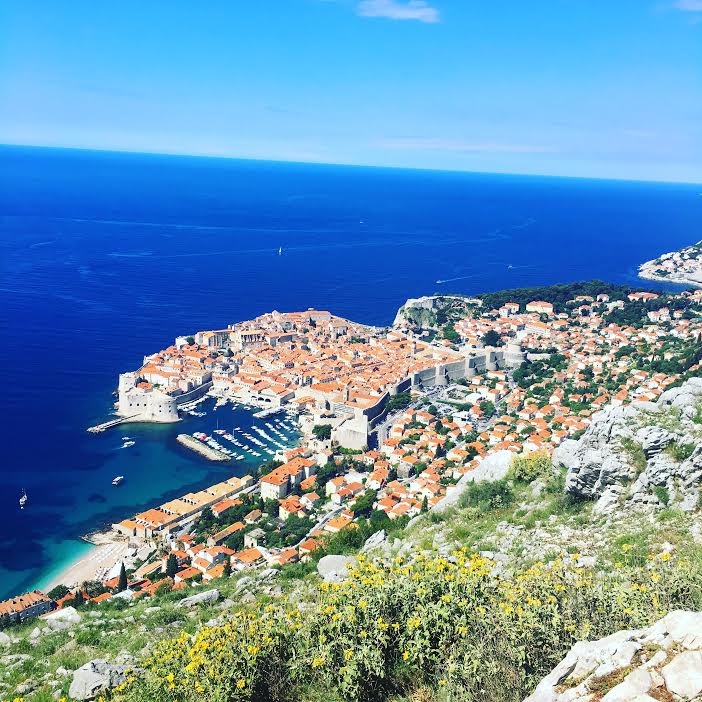 So, if you've been following me on Instagram you know that I just returned from a 2-week Eurotrip. In 17 days, we visited 17 different cities and 3 different countries. As someone who has never been to Europe and considers a walk around Epcot 'world travel,' this was definitely an incredible and eye opening experience all thanks to Tom's parents!
Croatia (Dubrovnik & Ston) was the first country we visited and it was actually a complete surprise. Leading up to the trip, Tom's parents referred to Dubrovnik as the 'mystery city' making it one of the most exciting parts of the trip. We spent the last few months guessing what the 'mystery city' could possibly be and I actually had an inkling that it was somewhere in Croatia. BUT, I didn't find out for sure until we were going through customs in our layover in Munich.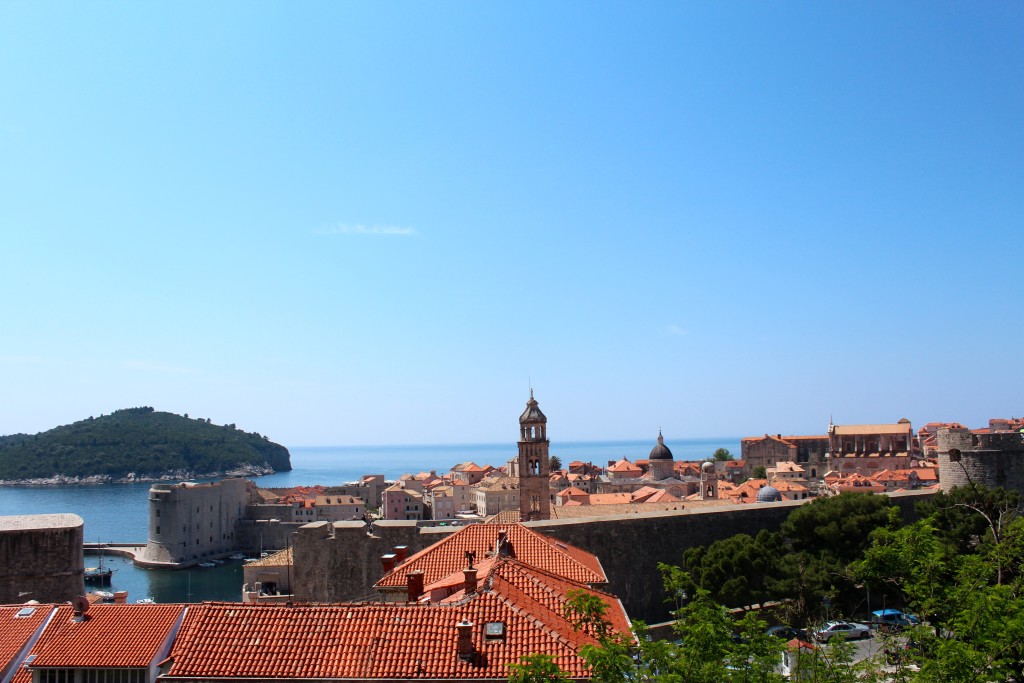 Croatia was one of my favorite legs of the trip. I was longing for a few more days when we were leaving. See below to see where we stayed, what we did, what we ate, and what I wore! Enjoy and leave any questions in the comments!
Where We Stayed
All of our trip details are thanks to Tom's parents, they seriously know how to plan an amazing vacation! All trips will now be run by them before we do ANYTHING. While in Croatia was stayed at the Dubrovnik Palace Hotel and it was GORGEOUS. Seriously, couldn't have picked a better location. This hotel was built into the side of one of Croatia's amazing cliffs that cascades right into the sea. It was so incredible to wake up to a huge balcony looking over the Adriatic Sea. The hotel was about a 10-minute cab ride to Dubrovnik's 'old city,' but it was great to get out of the craziness each night. Overall, my favorite parts (not including the views) of the hotel was A) the complimentary breakfast each morning (had to fuel up for the non-stop exploring we did) and B) the indoor and outdoor pool. On our first night, we relaxed in the indoor jacuzzi after walking MILES around the city and the second morning we enjoyed the outdoor pool. The outdoor pool is right on the water, making it the most relaxing experience EVER.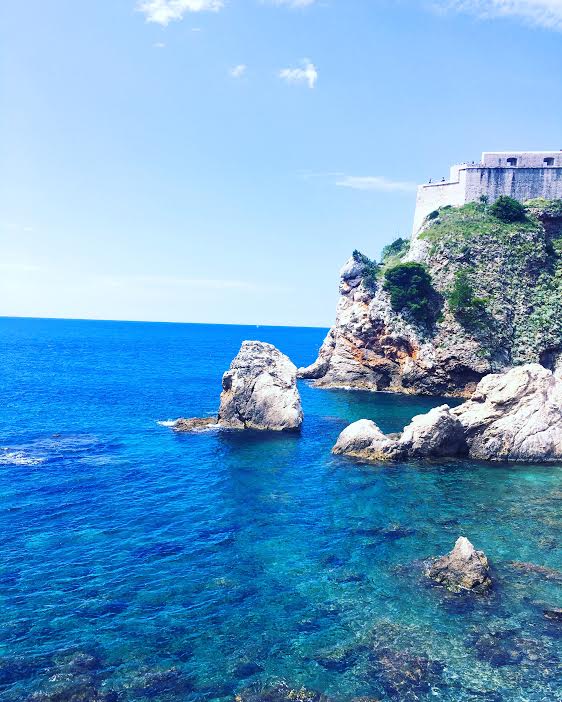 What We Did 
Our 2.5 days in Croatia were jam-packed with sight-seeing, but we did squeeze in some relaxation. After delayed flights, missed connections and loosing our luggage we had a little less time than we wanted to, but we still made the most of it and did as much as possible. At the end of the trip, we all agreed that we could use at least 3-5 more days in the country!
On our first day, we were up and at it with a driving tour of Dubrovnik. Our tour guide brought us to the highest points with the best views so we could take all of what Croatia had to offer. Afterwards, we headed to the old city for a walking tour. The old city is like a scene out of a fairytale. It is picturesque with its stone walls, draw bridge and marble roads all living alongside the Adriatic sea. I loved hearing about the history behind the city, from how the walls were build to how the city prevailed and was rebuilt during the war.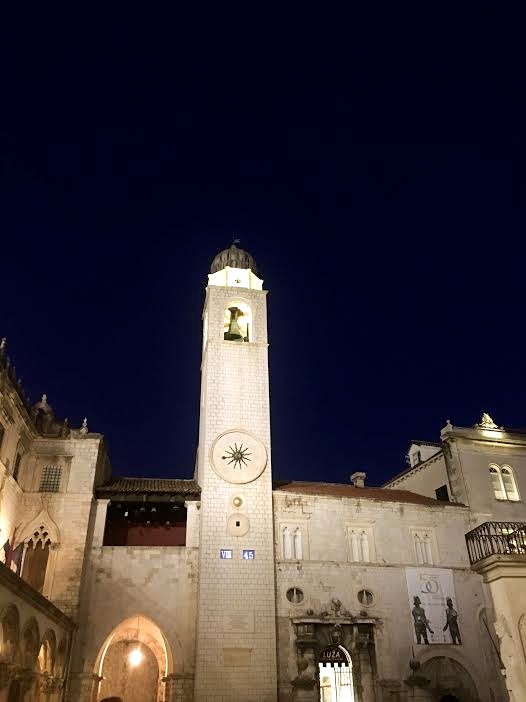 We also decided to walk the city walls on our first day. This was an amazing experience. The perimeter of the walls is just over a mile long, but at some points can reach over 80 feet high giving you an incredible view of the city as well as the sea and cliffs that surround it. This was definitely the most gorgeous walk that I've ever taken, but in isn't the easiest with many, many steps in the heat. Thankfully, they have little rest stops along the way where you can enjoy  fresh juices or beers. ?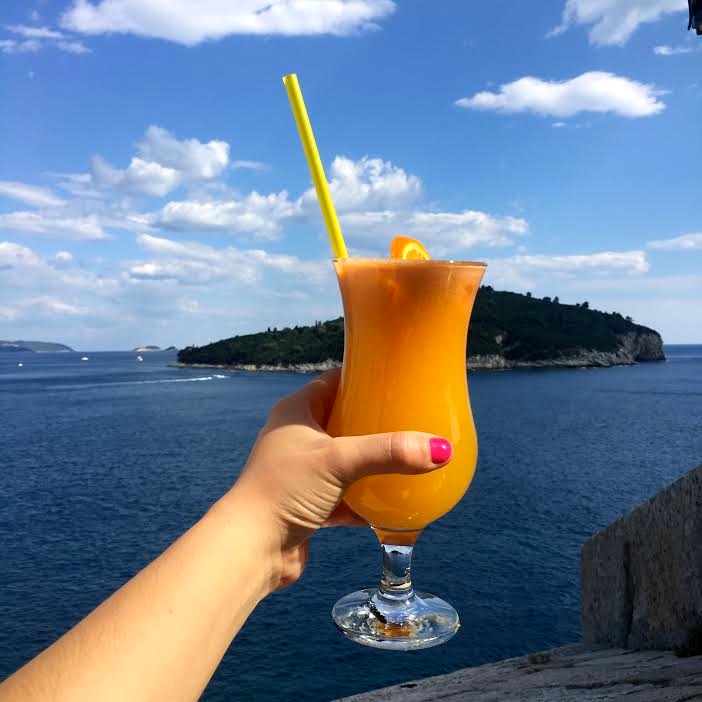 On our second day, we took an excursion to Ston, Croatia, which is only about 50 minutes away from Dubrovnik. Here we had the opportunity to see some Oyster and Mussel farms (more on that later) and visit a Croatian winery. As expected, the wine was delicious and the views were incredible. I don't think there is any one place in all of Croatia that has a bad view. Here we bought two different wines to bring home with us Poship (a white wine that we saw being served in multiple restaurants throughout the city) and Dingač (a red wine that was Tom's favorite of the entire trip!).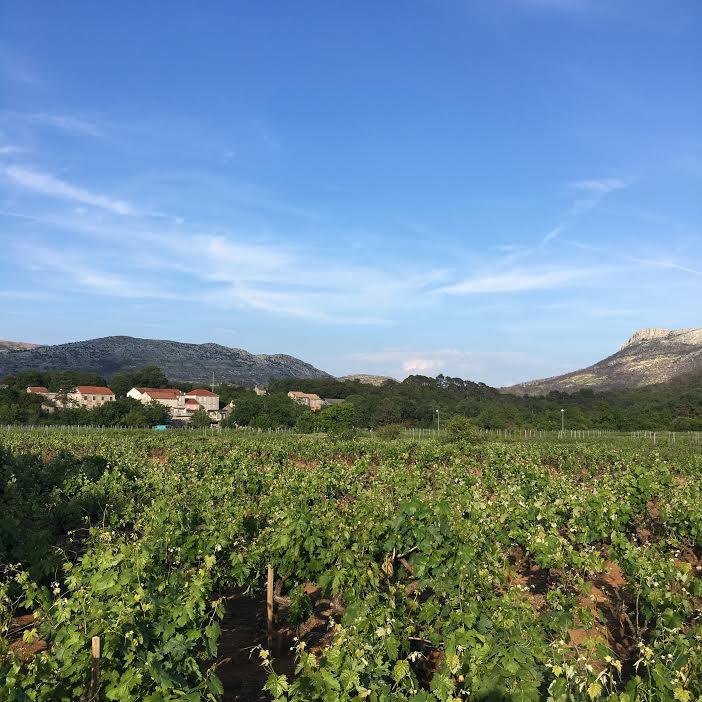 On our last day, we only had a few hours before our flight to Rome and decided to take a Cable Car up to one of the highest points in Dubrovnik. The car looked over the old city and provided truly amazing views (some of the best we saw on our entire trip and that was A LOT). I'm a little claustrophobic, so cable cars aren't usually my thing, but this experience was totally worth it. It went quick, but was the perfect amount of time to take in all of the views AND there were great photo ops and a restaurant at the top!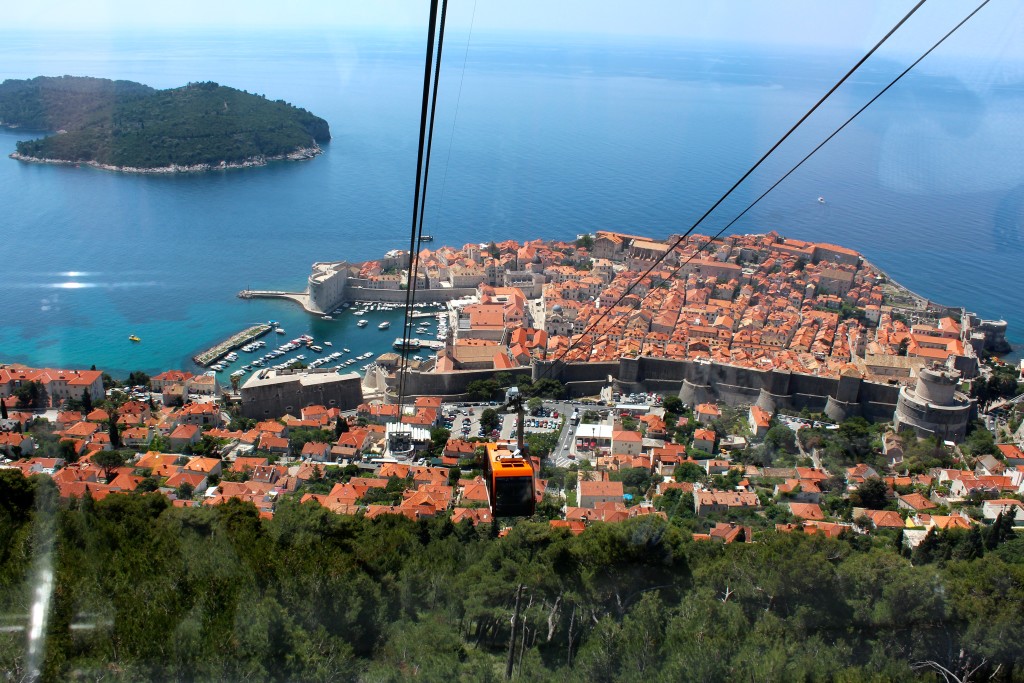 What We Ate
We all know that this is my favorite part of any vacation. ? When I found out we were going to Croatia, I actually had no idea what the native cuisine was, BUT I was happy to hear it was very much inspired by Italy. The perfect way to prep for the next two weeks that we were about to spend there. Being there two days we ate at three different restaurants. Our first lunch was at Segreto right in the old city. I had the prawn salad and it was the perfect way to hold us over to a larger dinner later that night. This restaurant was the cutest little place in a quiet ally, which was the perfect escape from some of the crowded tourist areas of the city. We actually went back to this place later in the trip for coffee and dessert, that is how much we loved it.
For dinner, we went to Aquarius which was also right in the old city, but a little off the beaten path. We found this one while walking the walls of the city. It is on the outskirts of the city, but has a beautiful outside terrace that you can eat on. Croatia is known for its seafood, so we knew we had to try this place out. I had the seafood risotto, which was super filling and delicious. Although, I think if I went back I'd want to try the black risotto (made with squid ink), supposedly, this is a classic Croatian dish.
On our second day, we lounged around the hotel and headed over to Ston, Croatia for lunch. We had the opportunity to hop on a boat and see the Oyster and Mussel farms ourselves and even enjoy some fresh oysters and mussels right from the sea (see above). They were huge and unbelievably fresh. This may have been one of my favorite food adventures of the entire trip! After our boat trip, we ate lunch at a historic place in Ston called Bota Sare which was INCREDIBLE. The atmosphere was super cool as it looked as if the restaurant was build into one of the city walls. Tom and I both had the mussels and they were amazing. We also loved their signature dessert called Ston Pie which was a cake made with pasta.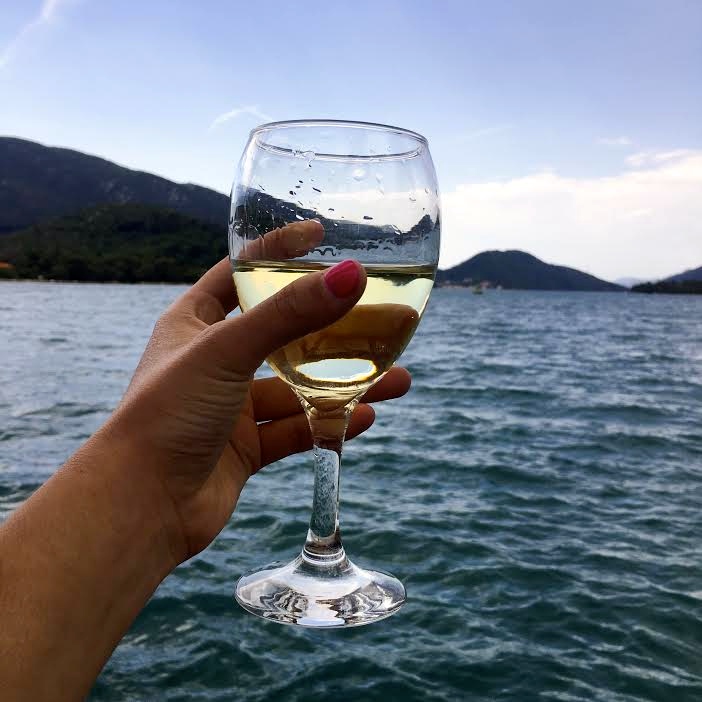 On our last day, we ate at Panorama at the top of the cable car route, which gave us our final glimpse of beautiful Croatia. I only had a cheese platter here, but it was delicious alongside olives and tomatoes. Even if you're not hungry, I would recommend stopping at this place for a drink or two to take in the views.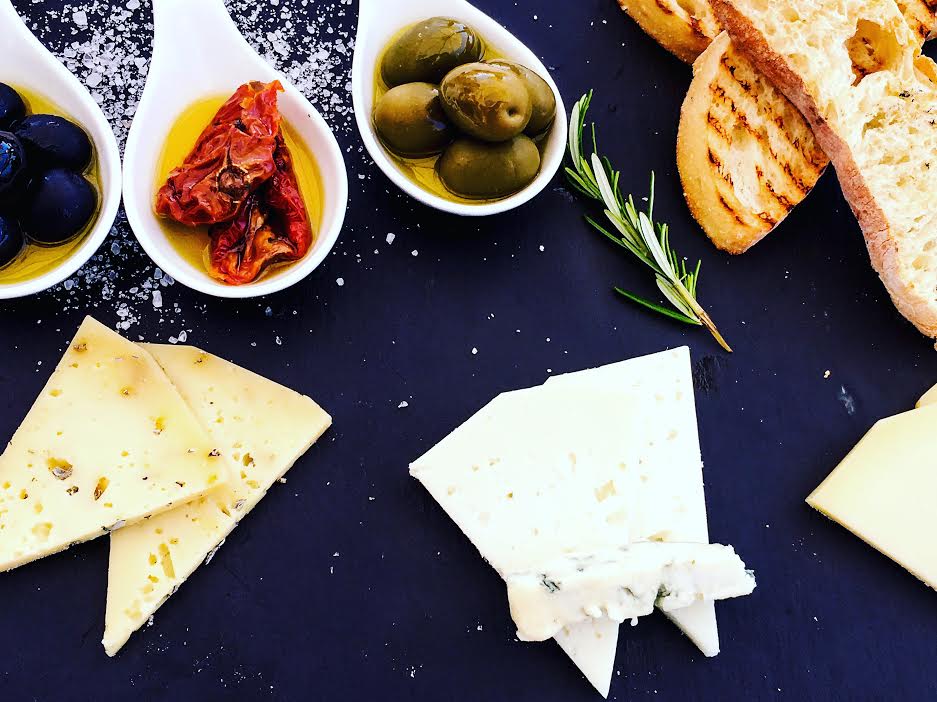 What I Wore
Like I mentioned, we were only in Croatia for 2.5 days and we didn't have our luggage for the first day (a blogger's nightmare!). So, I only really had an opportunity to wear the below outfit, but I'm already obsessing over this top for summer. The ruffle and eyelet are perfectly paired details. Where eyelet is usually simple and sweet, the ruffle spices it up a bit and makes it party-ready. I also wore this top later in the trip with white jeans, so it is super versatile depending on the occasion.
My shorts are Lilly Pulitzer and SO old. I got them while I was working there in college so that was 5 summers ago ?. However, this scalloped hemline is one of Lilly's staples, so you can find a similar look here. I wear these constantly every summer and they still look new, so I highly recommend you pick up a pair!
.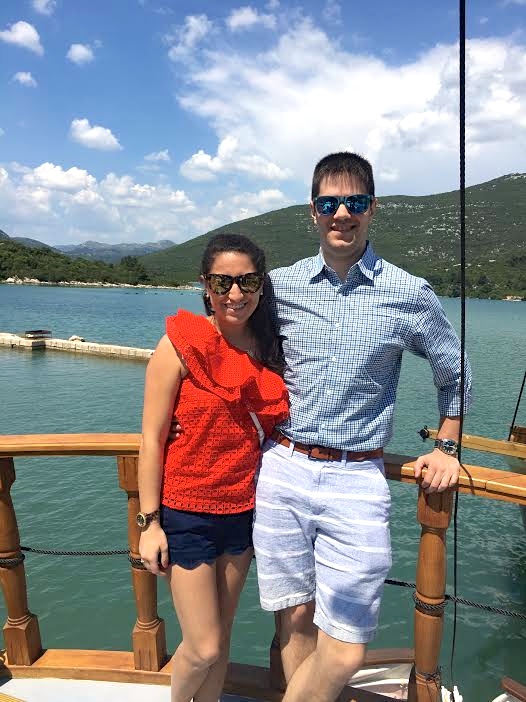 Top (J.Crew) ON SALE! | Shorts (Lilly Pulitzer) | Watch (Michael Kors) | Sunnies (J.Crew)
As you can see our trip to Croatia was non-stop fun with exploring relaxing and just taking it all in. It was the best way to start our two-week vacation. I think this post speaks for itself, but I'll definitely be planning another trip to Croatia as soon as possible!