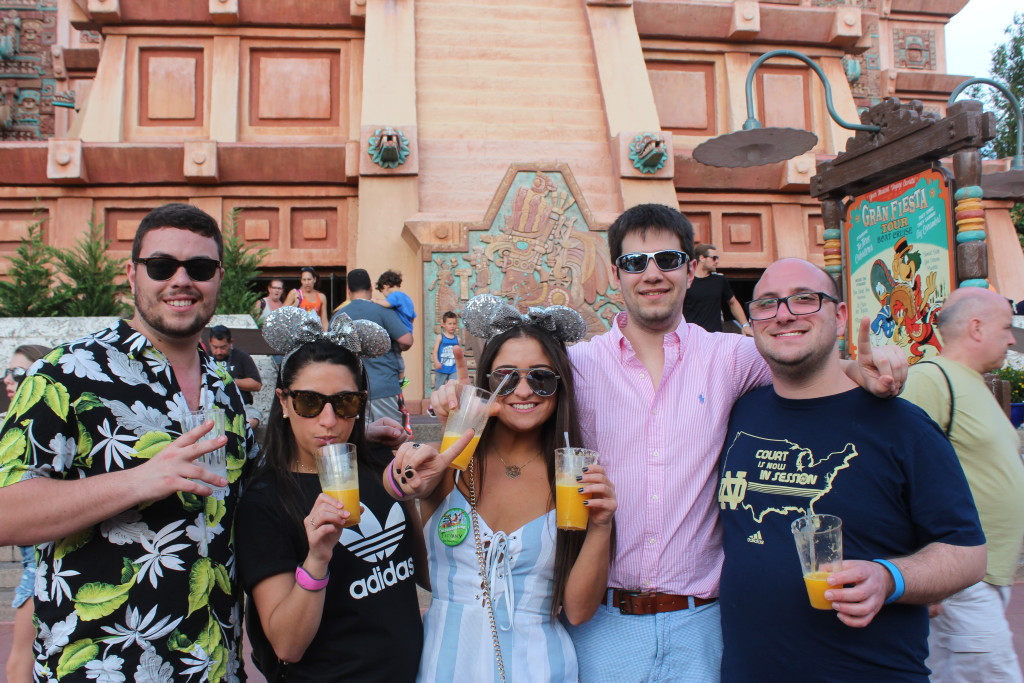 It has been a few busy weeks, but I never updated y'all on our trip to Disney World at the end of March. As a reminder, we went to celebrate my little sister Tiffany's 21st birthday and these four days were definitely one for the books. With all three siblings grown up and going in different directions, it is rare that we are all together and aren't focused on work, school, or all of the above. It was refreshing to return to the days of mickey mouse and ultimate sibling (and significant other) love.
Being that Tiffany is the baby of the family we went ALL OUT and explored a side of Disney that we didn't when we were growing up, the alcoholic side. As a gift, I put together this drink passport that documented all of the best drinks available on Disney property. When Tiffany took that first sip, I stamped her book with travel-sized rubber stamps. Although this was a tedious craft to make it made the weekend into a game testing how many different kinds of drinks we could try!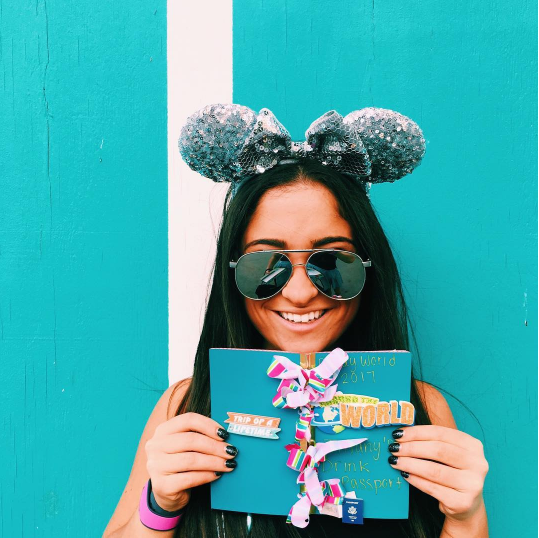 Now for all of you Disney nerds, let's get into the details.
Where We Stayed: The Polynesian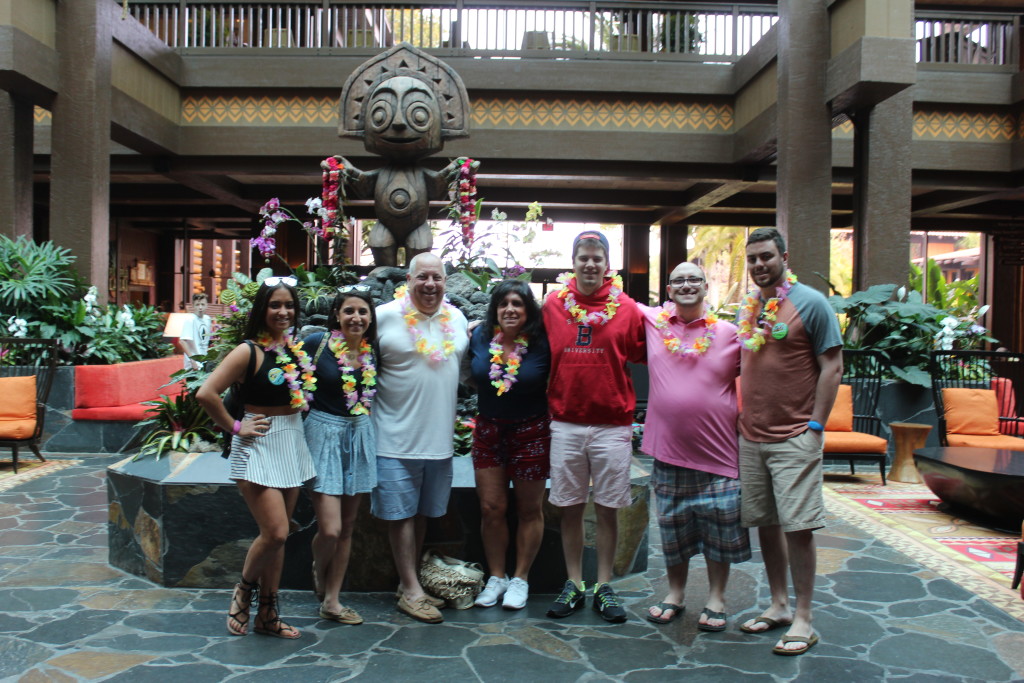 This was the first time my family stayed at The Polynesian. Growing up we stayed at the Grand Floridian and when we got older, The Boardwalk. However, this was the perfect place to celebrate Tiffany. She wanted a more Hawaiian theme and there are actually A TON of different places to drink in this hotel. When Tiffany arrived (before the rest of the family), she made her way to Trader Sam's, a Hawaiian speakeasy located on the ground level of the hotel. With each drink you order, the bar responds with speciality entertainment.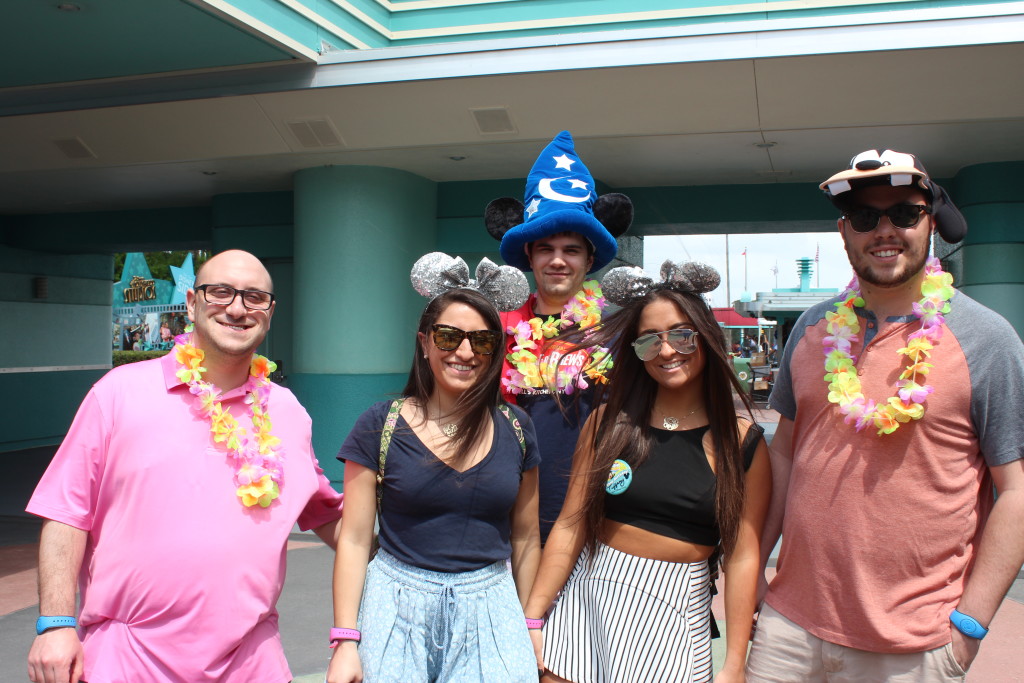 Day 1: Hollywood Studios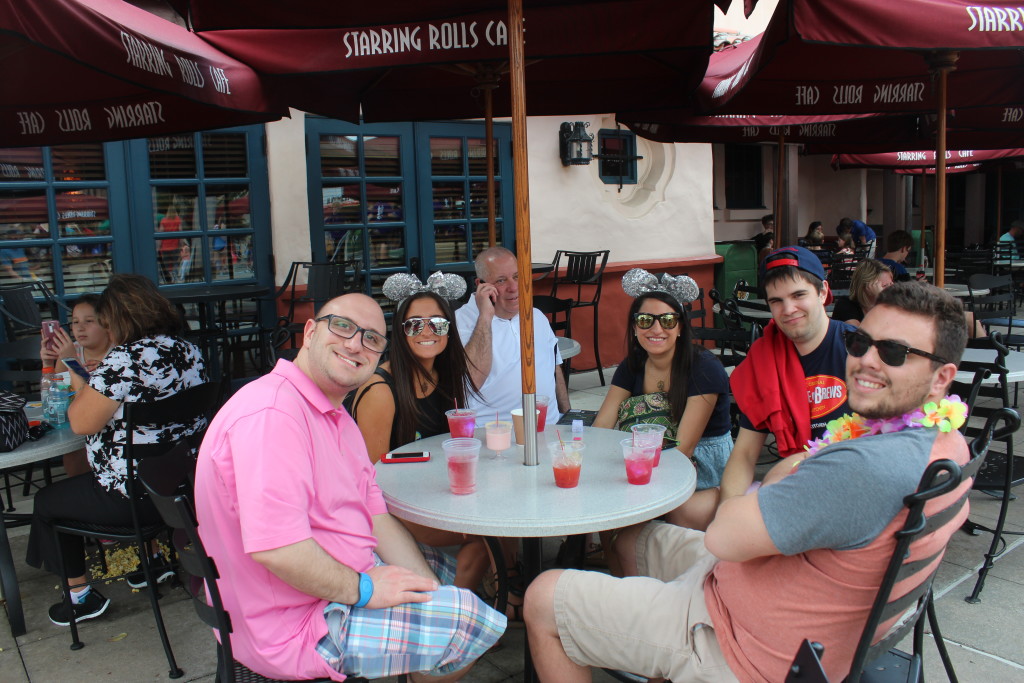 We eased our way into the Disney magic with a relaxing day in Hollywood Studios (even though my entire family still calls this park MGM). Since there are only a few rides in this park (for now!), it gave us plenty of time to enjoy the different bars and restaurants. The above picture is of us enjoying the patio at the Hollywood Brown Derby. I got a Bloody Mary, but everyone else got a drink called "Hollywood Stars," which of course came with glowing ice cubes.
Later that night we headed over to Disney Springs, which has been completely remodelled since we last visited. We loved the more premium renovations that replicated other outdoor malls you commonly see in Florida. We had an amazing dinner at The Boathouse. I was a little nervous about making this recommendation to the fam, but it exceeded our expectations. The nautical theme transported us to the coast of New England and the spiked blueberry lemonade was TO DIE FOR!
Day 2: Magic Kingdom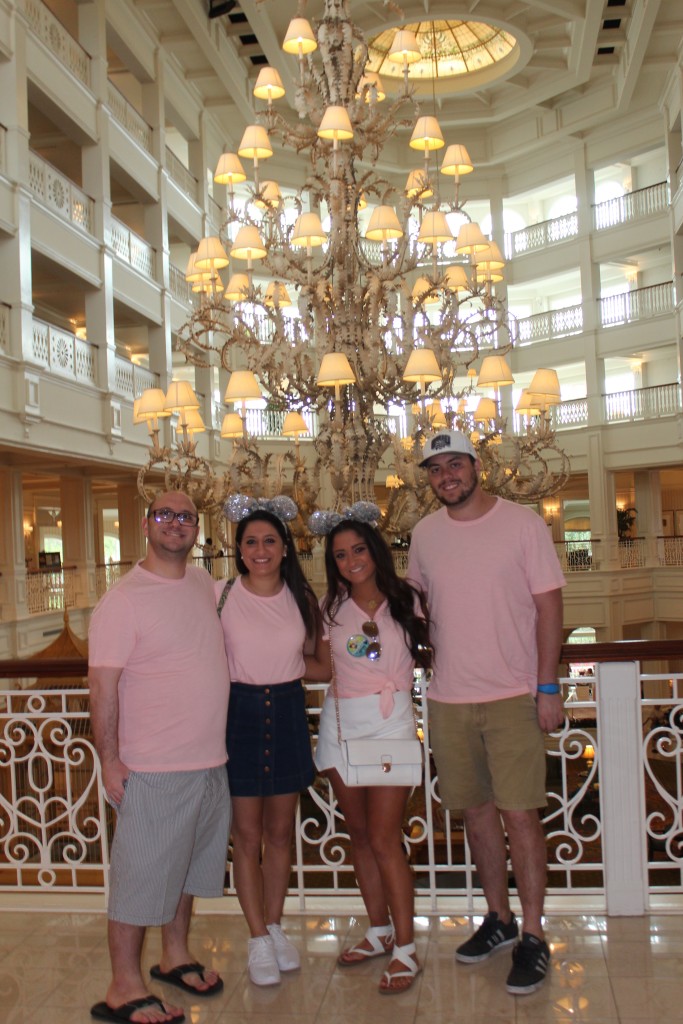 Growing up, my mom made our whole family wear the same color shirt during our vacation, so she wouldn't lose us. As a surprise, we all turned up to Magic Kingdom day wearing pink. It's the little things that keep us young!
We started the day with brunch 1900 Park Fare in the Grand Floridian. This too is a family tradition. The breakfast buffet is incredible and the table visits from the characters are adorable. Especially when Mary Poppins calls out your sister's boyfriend for not using his manners. ? To celebrate 21 here, we popped some champagne and cheered our mimosas.
After an action-packed day in Magic Kingdom (I swear, I'm getting old!), we had dinner back at The Polynesian at Ohana. This family-style all-you-can-eat restaurant was perfect to fill our hungry bellies and the fact that it was only a few steps away from our bed made it even better. Here, I helped myself to a spicy watermelon margarita, but my dad and brother had the Lapu Lapu which comes in a full pineapple!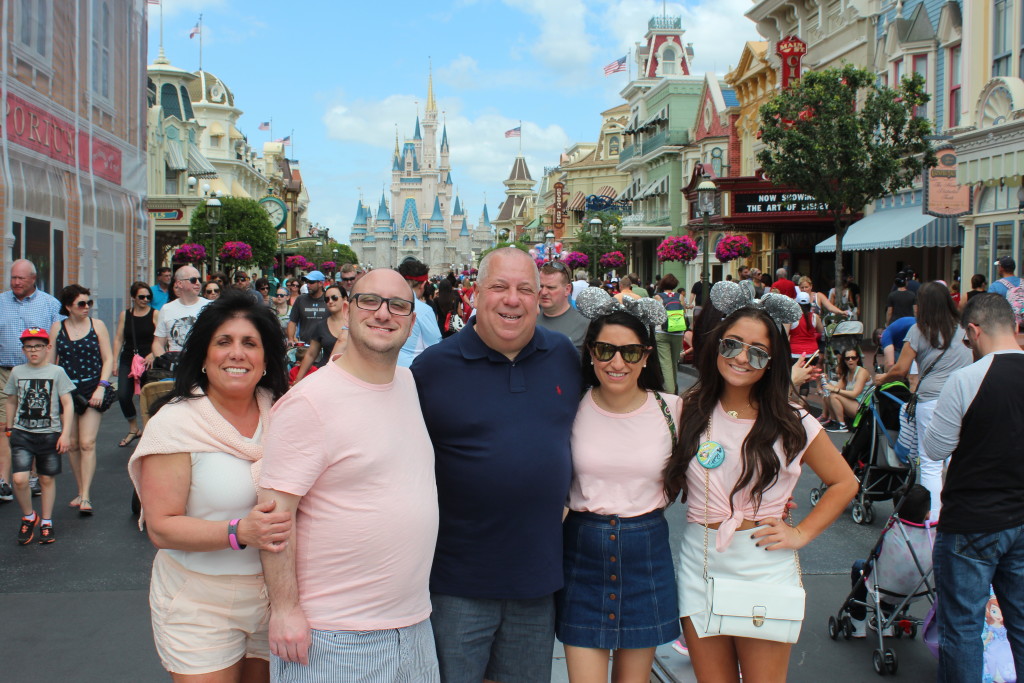 Day 3: Epcot
And this is where the real drinking started! To celebrate our last day, we got up early and headed to Epcot. We explored Future World for most of the morning but wasted no time getting to the World Showcase to DRANK.
This was BY FAR the most fun we had on our trip. Not because of the drinking, but just because there are so many things to do, see and explore throughout the World Showcase. Each drink brought a new shared experience for my now adult family. See below for our drink of choice in each country!
Mexico | Margaritas! The tequila bar that is inside the Mayan was SUPER crowded (I'm talking line wrapping around the entire venue), so we grabbed some frozen drinks right outside and scored an awesome table right on the World Showcase lagoon.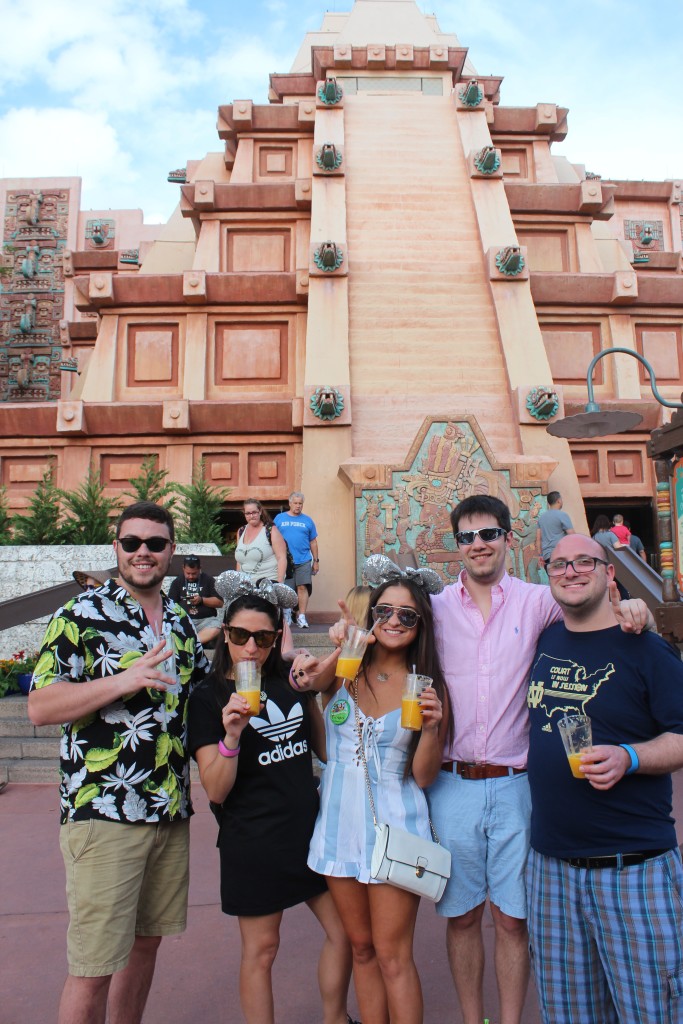 Norway | Linie Aquavit Glacier Shots I couldn't throw back shots, so I had a glass of wine, but the rest of the group enjoyed this authentic Norwegian beverage.
China | Canto Loopy. We mixed up on this one, but I had a drink called the Canto Loopy. It contains vodka and cantolope juice. It was delicious, but don't forget to stir. Otherwise, you'll be stuck with a shot of vodka at the end!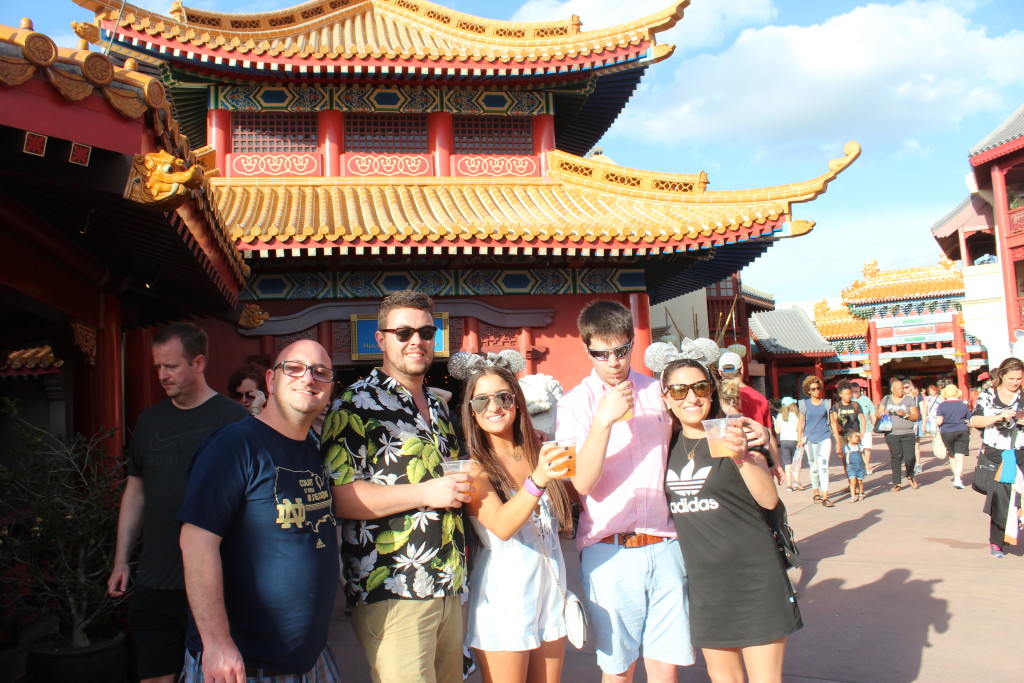 Germany |Schöfferhofer Pink Grapefruit This was definitely one of my favorites! It was pretty warm out, so having a nice cold, fruity beer was super refreshing and much needed. At this point, things started to blur, so we started to share drinks.
Italy | Rosa Regale Another tradition in our family. ? We drink Rosa Regale on many special occasions. It all started when my brother graduated Cornell and we toasted using this Cornell-red bubbly. If you are looking for a sweet red wine, this is your glass.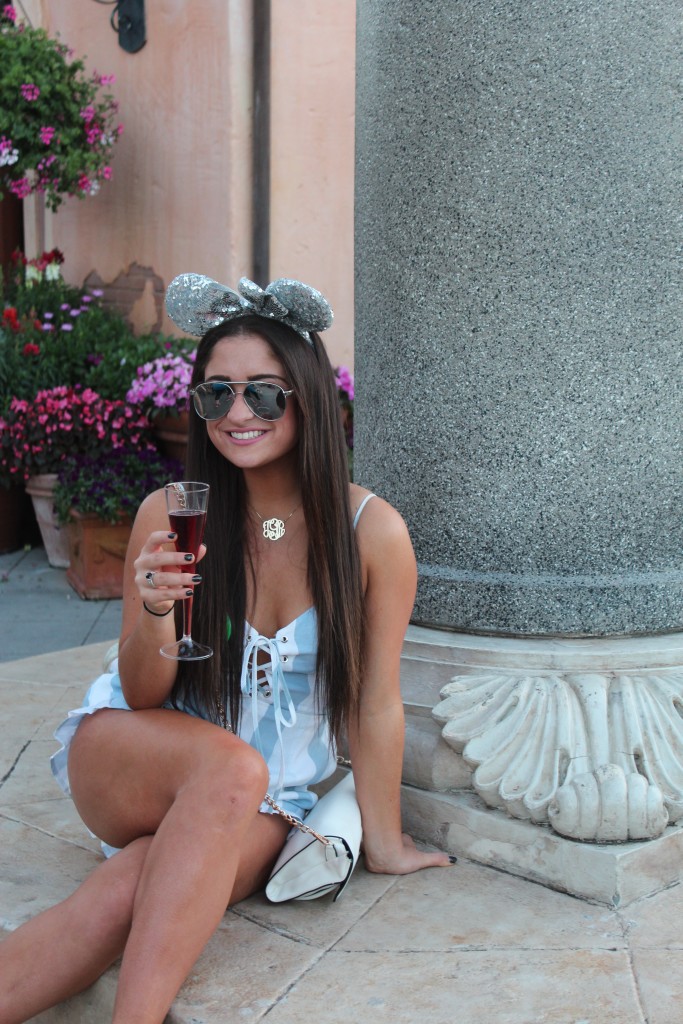 America | Craft Beers We all shared two flights of different beer, but the big draw here was definitely the BBQ food truck. Perfect to fill our drunken tummies.
Japan | Sake Another one that I skipped out on, but it seemed to be a crowd pleaser! At this point, I can definitely say we were pushed over the edge.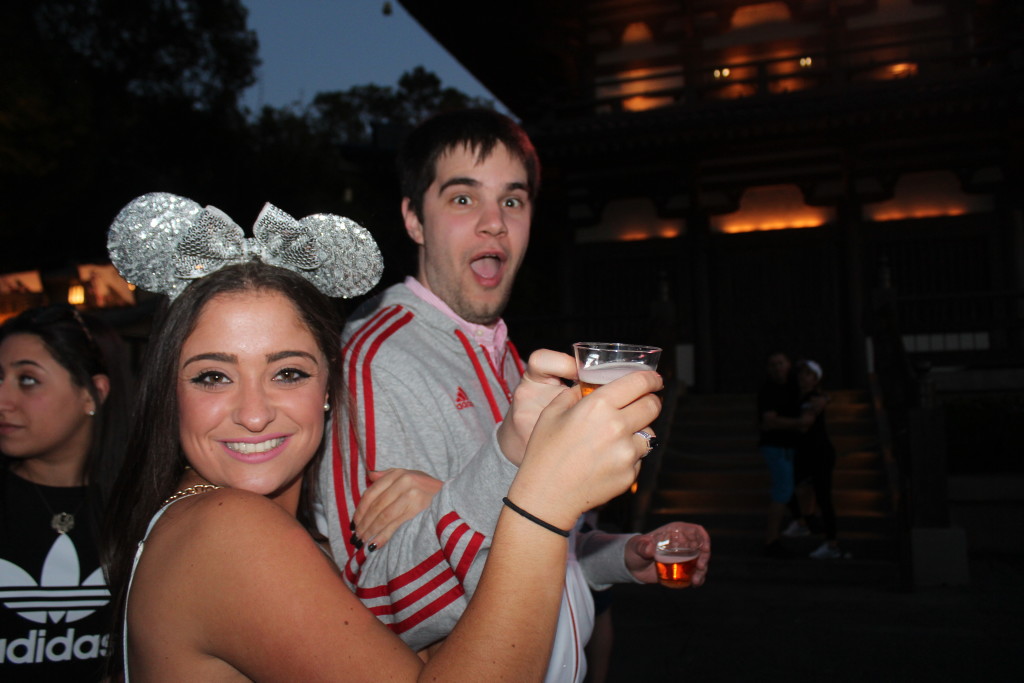 Morocco | Sangria After having the below reaction to the signature Moroccan shot, we all decided that sangria would be the better choice.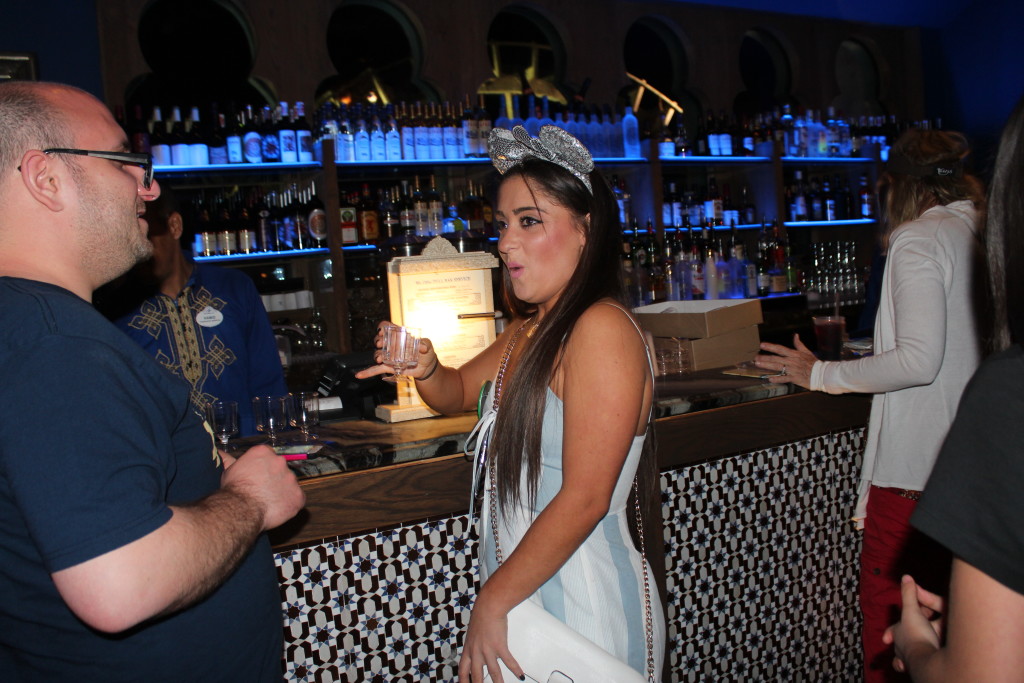 France | Champagne Of course, one of our favorites! This was the perfect companion as we watched the Illuminations Reflections of Earth firework show.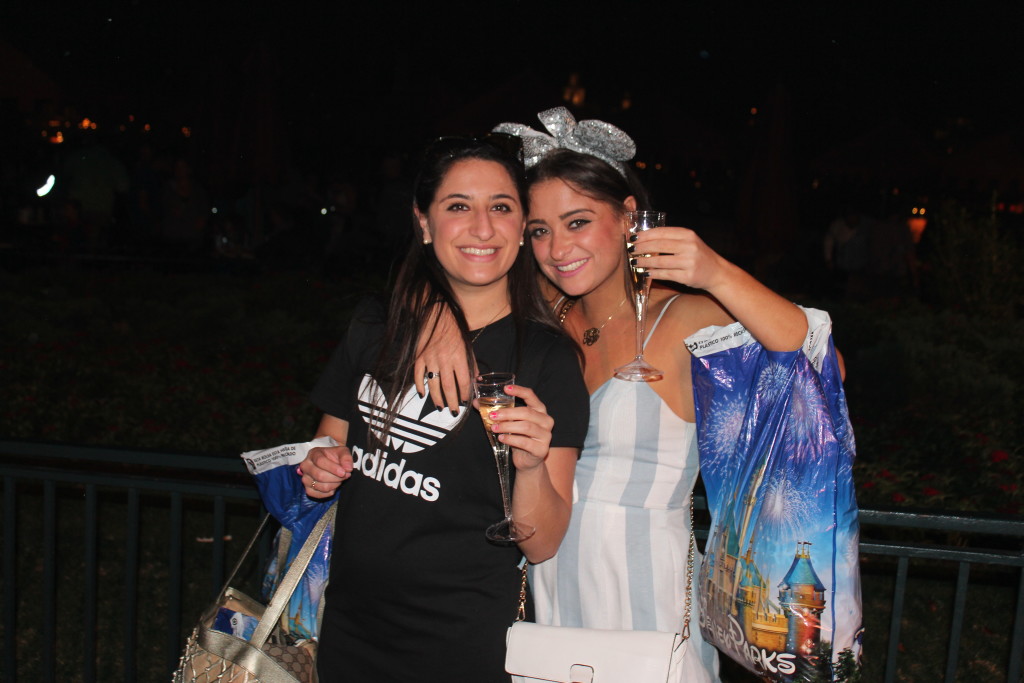 If you can't tell, my descriptions get shorter as things got fuzzy, but we didn't get to the UK or Canada because we were having so much fun! #noregrets
Overall, it was an incredible trip that brought unforgettable memories. The following week we all expressed our depression in our family group chat and I can confidently say that we're already planning our next trip. This vacation definitely confirmed one thing– you are NEVER too old to enjoy Disney World.