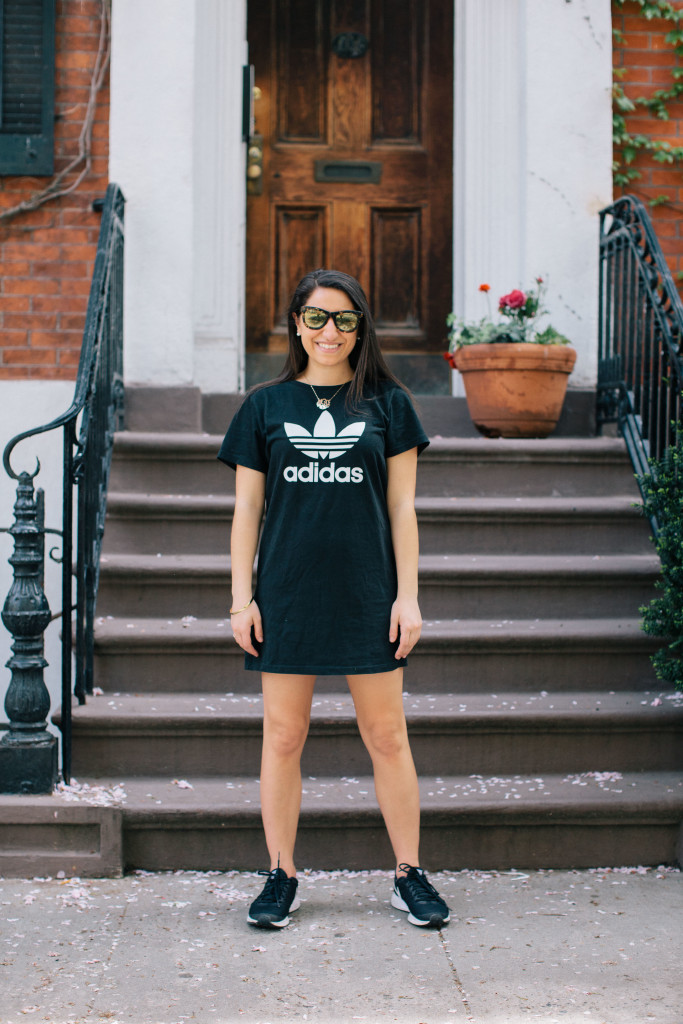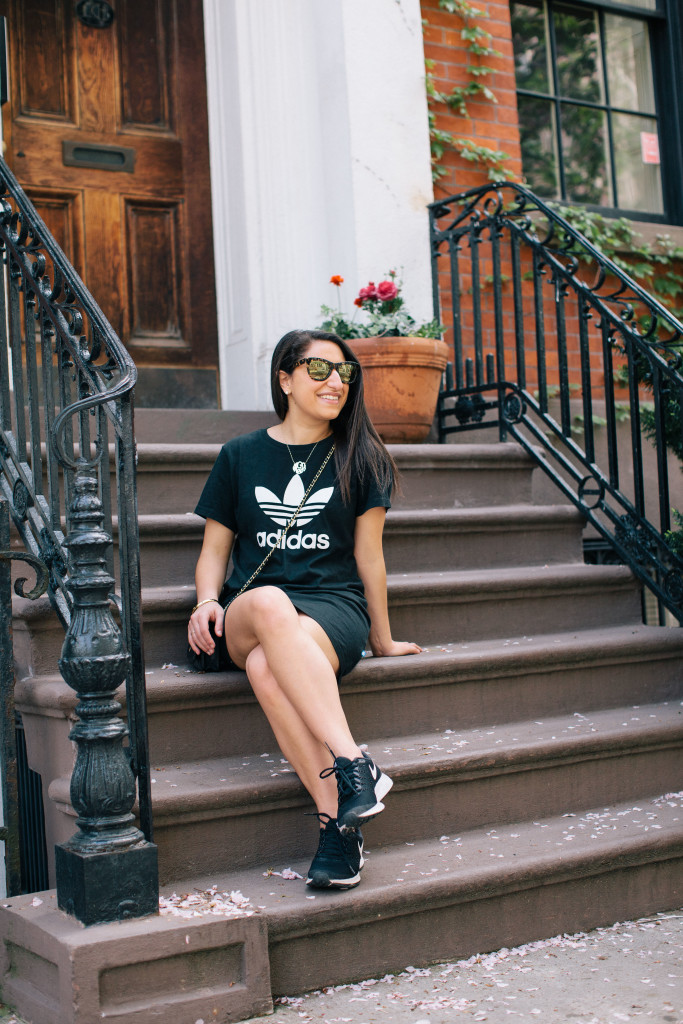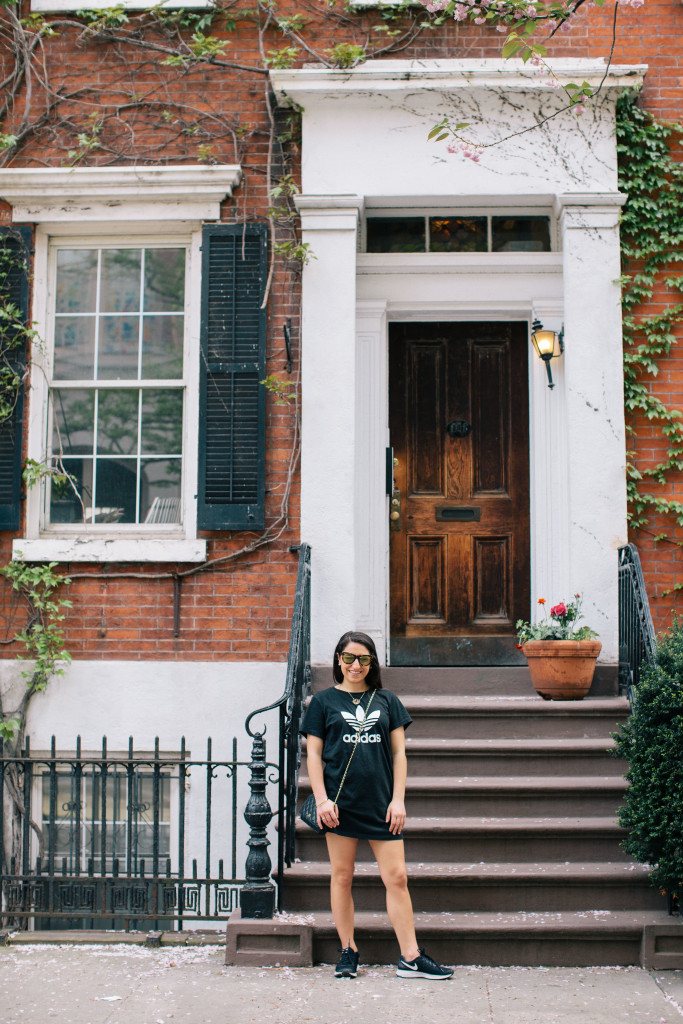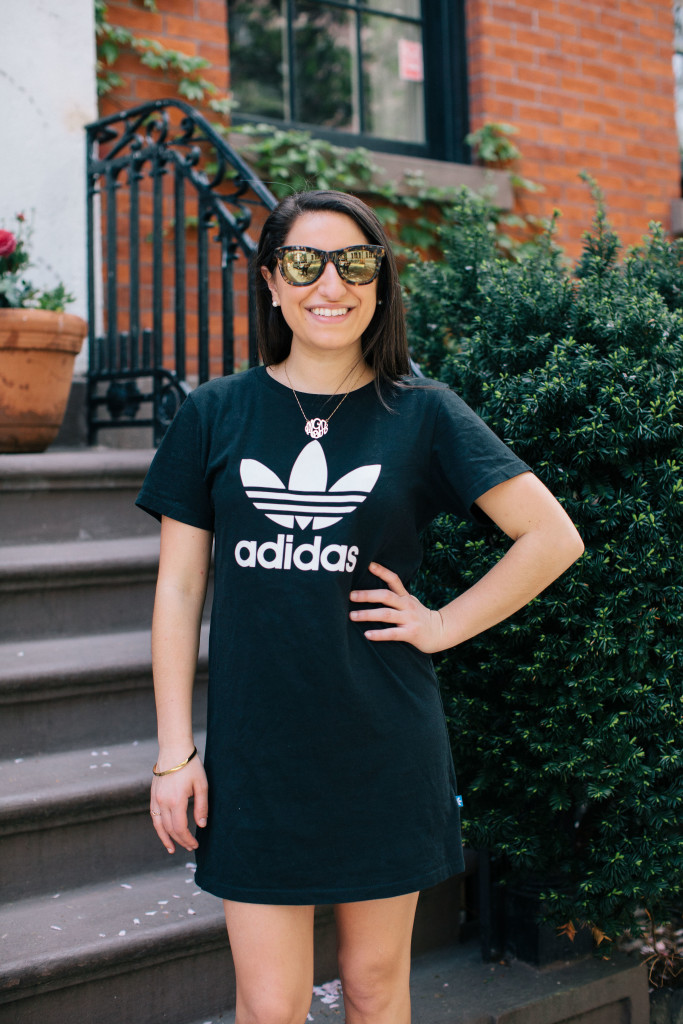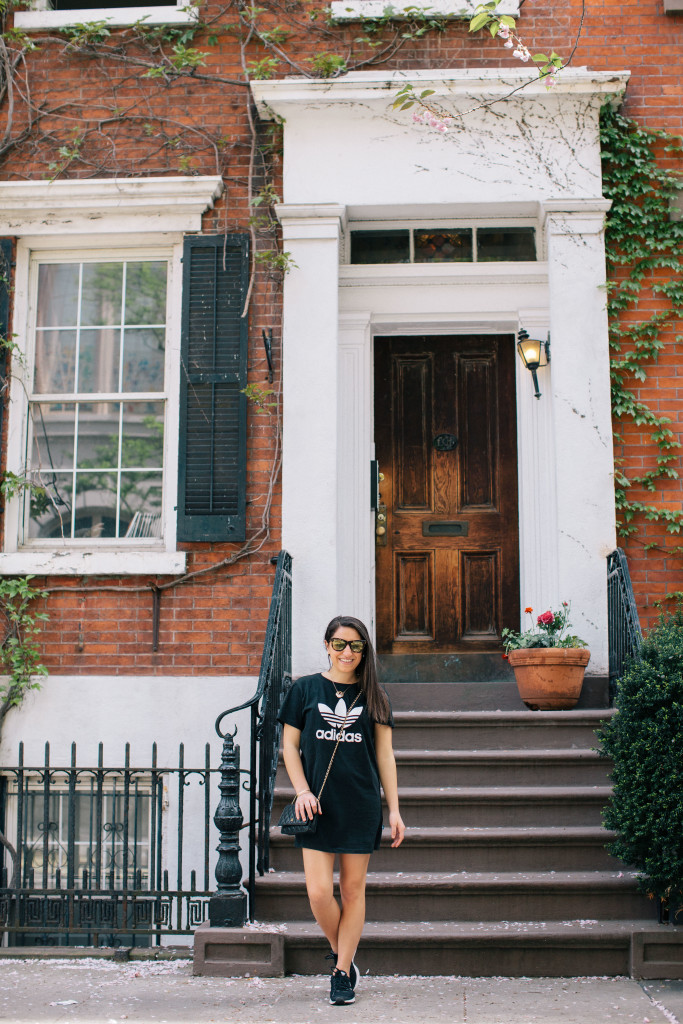 Dress (Adidas) | Sneakers (Nike) | Bag (Chanel) | Sunnies (J.Crew)
Bangle (Kate Spade) | Monogram (BaubleBar)
It's been decided, this is officially my favorite time of year in NYC. Yes, it's still a little too cold some days, but at least you are comfortable walking to and from work and you're not dying of heat stroke on the subway. It is also my favorite time because you get to truly enjoy the city on the weekends. The days are a little bit longer and you're not jetting off to a beach or mountain, just staying put for a change.
This little adventure was in the West Village, of course! This adorable stoop is just west of the "Friends" building. Yes, the iconic building that is featured in television show's opening sequence. This street is buzzing on a beautiful day in NYC, but it is worth taking a slow stroll to make sure you look beyond the tourist attractions and find hidden treasures like this!
What I'm Wearing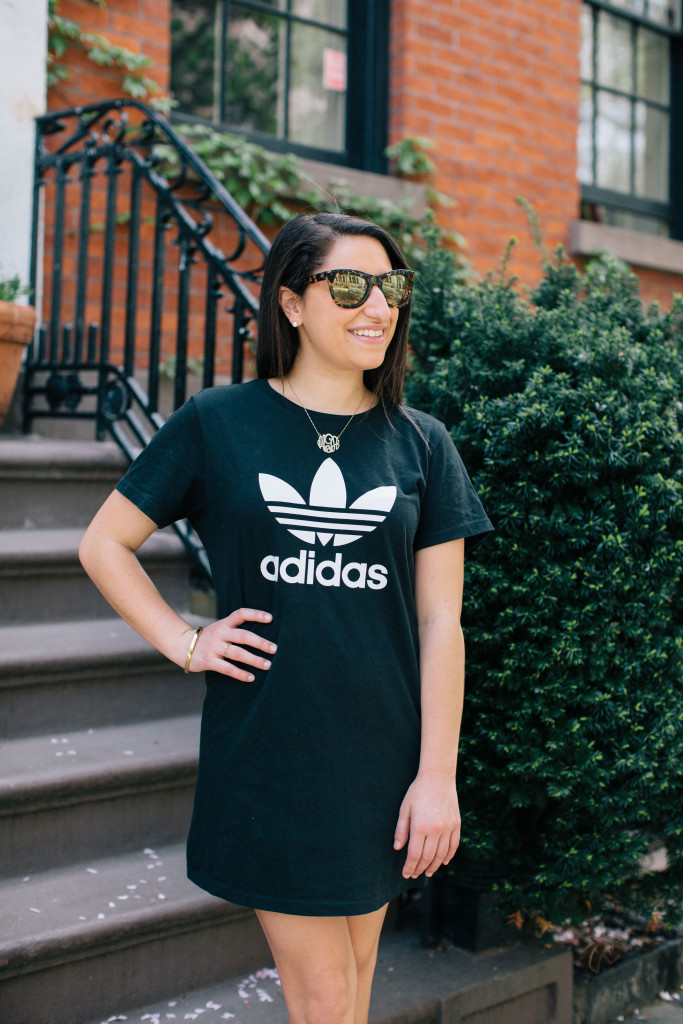 Dress (Adidas) | Sneakers (Nike) | Bag (Chanel) | Sunnies (J.Crew)
Bangle (Kate Spade) | Monogram (BaubleBar)
I've already named this outfit my favorite of the summer and we haven't even hit Memorial Day, yet! It is beyond perfect for running weekend errands, travelling or just hanging out. It is casual and it's cotton. t-shirt style makes it super cool for the warmer days. Not to mention, that it is totally appropriate to pair with sneakers…does it get any more comfortable?!
This is definitely one of my simpler looks that I've posted here on ThePreppyMAG, but I actually did think a lot about how I wanted to style this dress. I wanted just the right amount of glam to balance this athletic look. This is why I went for subtle touches of gold throughout. My gold Kate Spade bangle, my monogram necklace, the gold chain of my Chanel purse and even the golden reflection in my sunnies. These simple additions bring this outfit to the next level.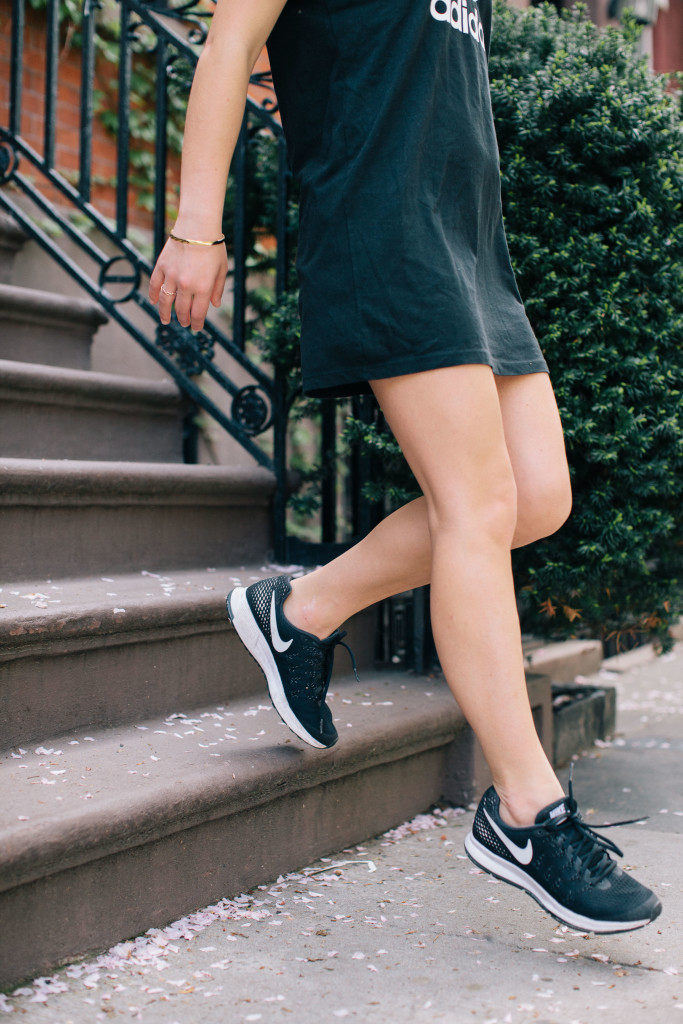 I've seen plenty of t-shirt dresses that have been styled up with booties or down with some flip flops and I can definitely see myself following suit. However, this time I was channelling my inner 'Sporty Spice' and paired it with a simple pair of black Nikes.
These black Nikes are an absolute must-have. Not only do they come in clutch for outfits like these, but I see myself grabbing them with any old jeans & t-shirt combo. They are the sneakers that aren't just for the gym, you feel good wearing to the office (if you work in a causal atmosphere), to brunch or even on a day date.