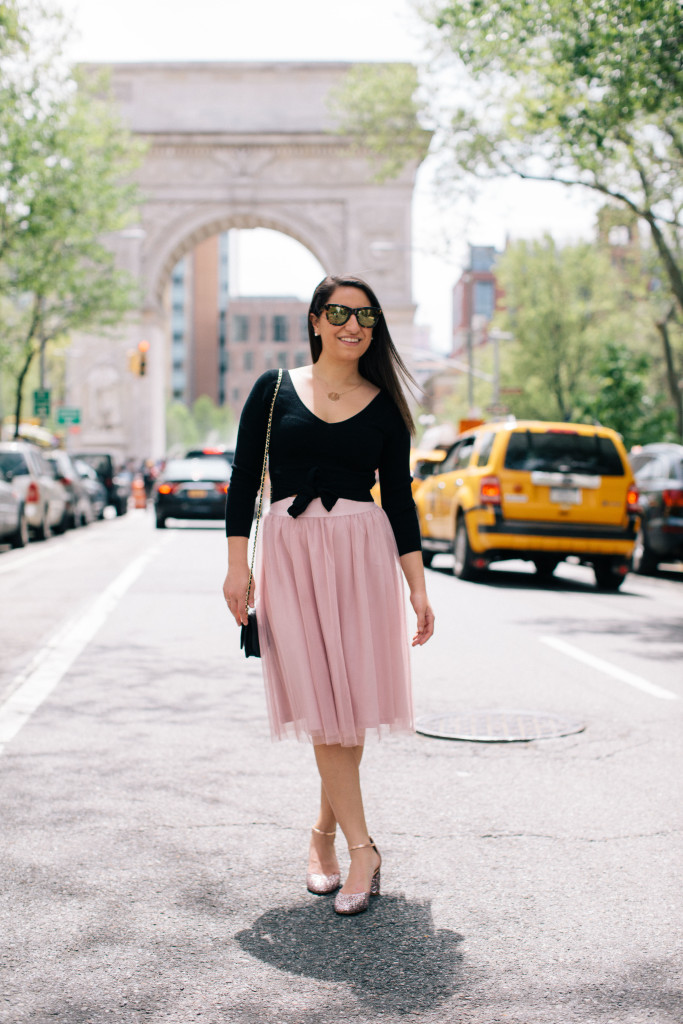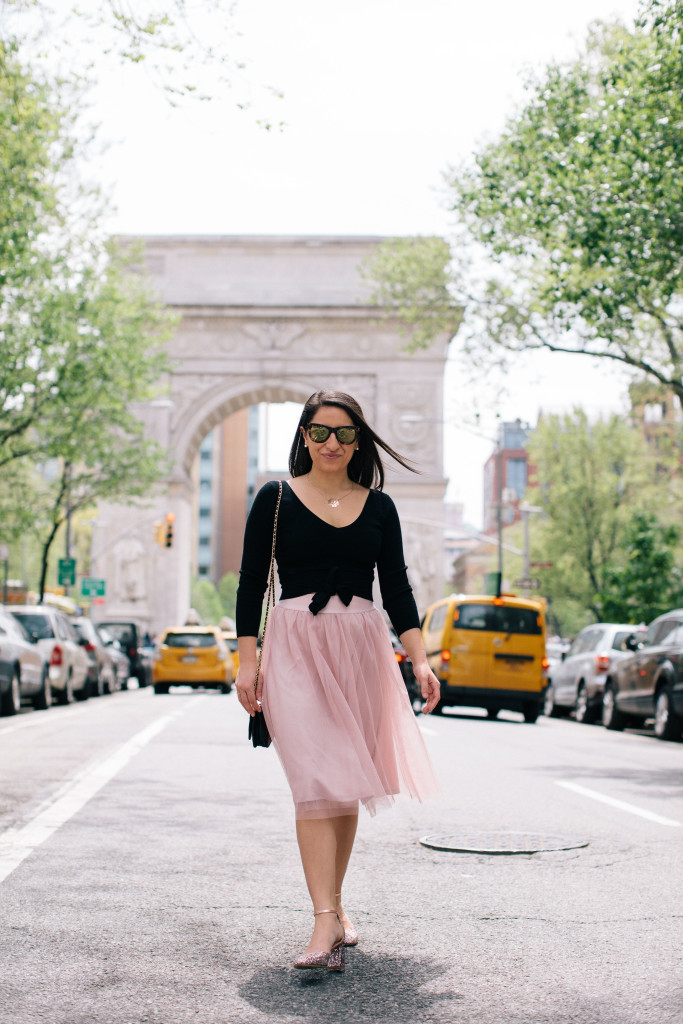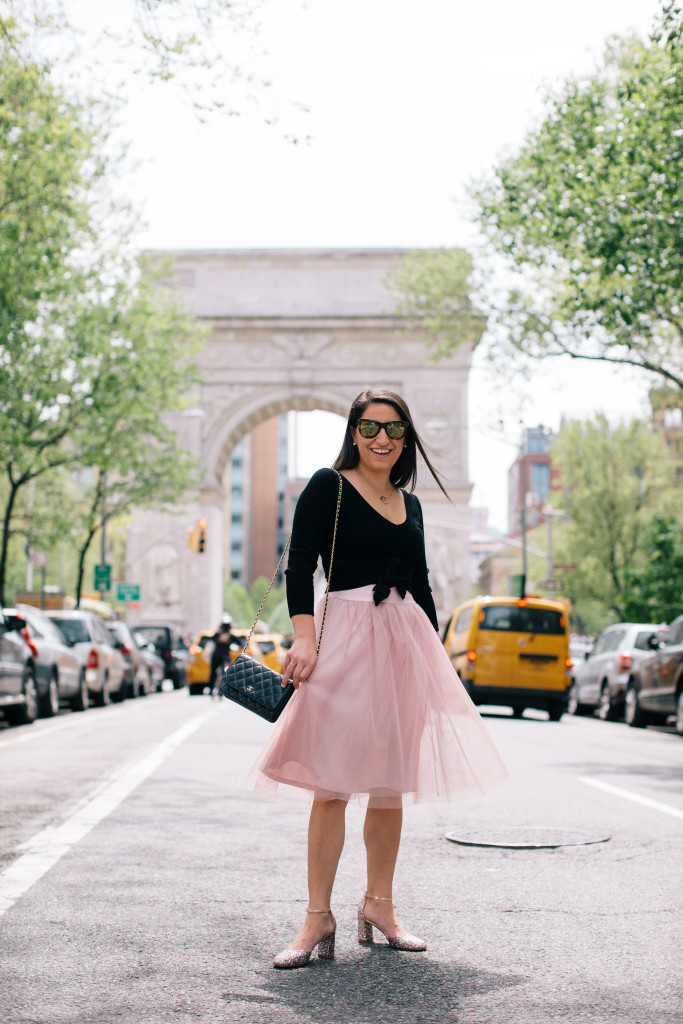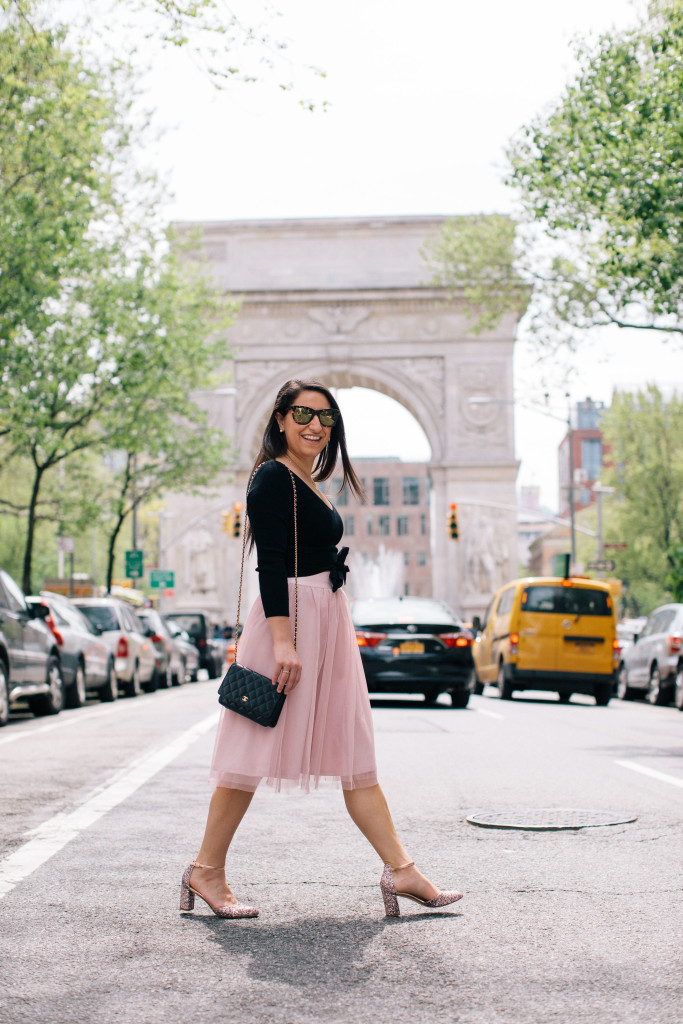 Top (Express) | Skirt (Express) | Shoes (Kate Spade) | Bag (Chanel)
I'm having a total Carrie Bradshaw moment with this skirt right now! More on that later, let's just take a minute to enjoy the calm before the crazy summer storm. This past weekend was GORGEOUS and the parks were buzzing and rooftop bars were overflowing. BUT it is only a matter of time until weekends become a ghost town around here with manhattanites fleeing (myself included!) for the Hamptons, Nantucket or another coastal location.
This is by far the best season to be living in New York. The days are longer, but not ridiculously hot yet, so brunches are spent curbside and nights are enjoyed on rooftops. If you are visiting this summer, I'm putting together a list of my favorite rooftop bars and restaurants so keep a look out for that.
What I'm Wearing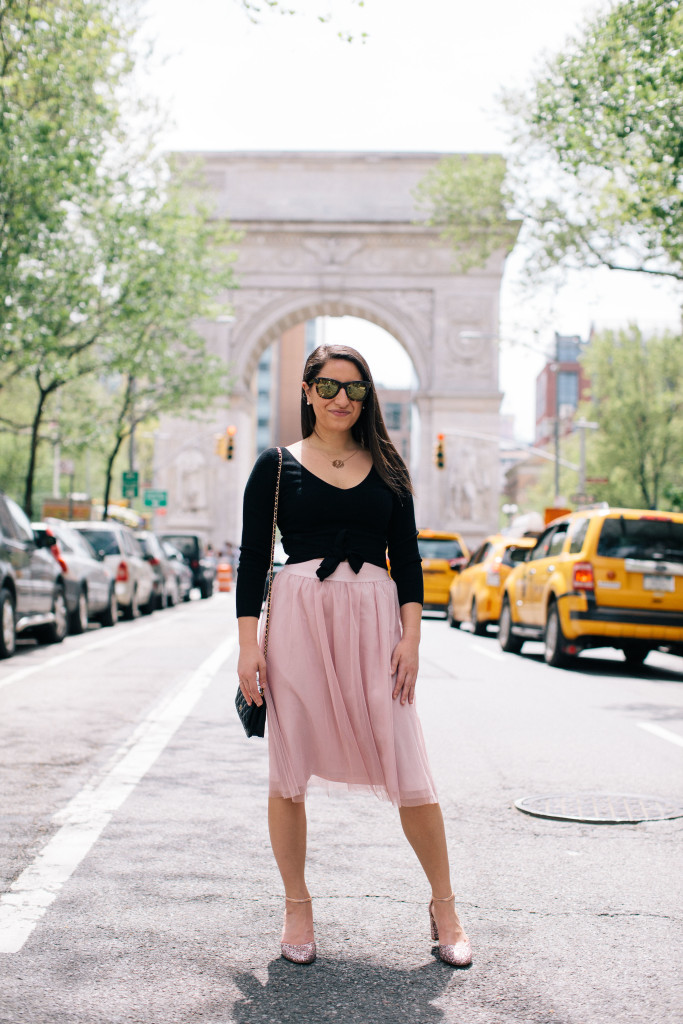 Top (Express) | Skirt (Express) | Shoes (Kate Spade) | Bag (Chanel)
This might be one of my favorite outfits that I've ever shared on ThePreppyMAG. This tulle skirt has been on my wishlist for a while and I finally found the perfect one at Express a few weeks ago.
This skirt is giving me MAJ Carrie Bradshaw vibes, I can't not think of the opening sequence of Sex And The City. BUT I'm also feeling like a total ballerina in this. As someone who grew up dancing ballet, all I wanted to do was twirl in this skirt.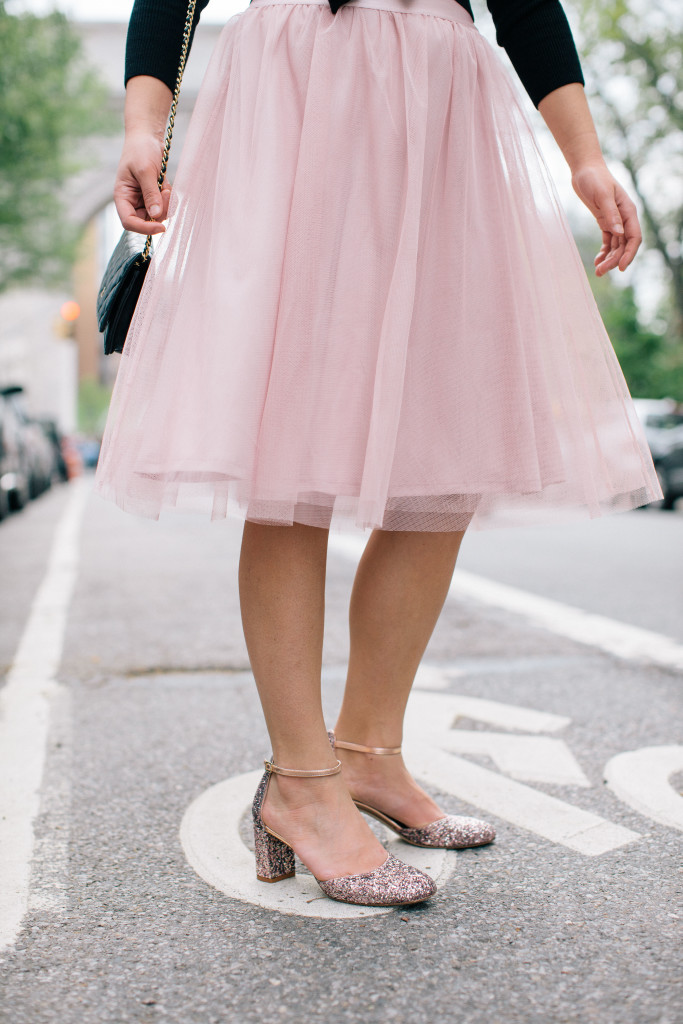 This reversible sweater also adds to the ballet-inspired outfit. The bow tie up in the center of the sweater is just like the warm-up sweaters I would wear on those dreadful Saturday morning classes. Unlike my ballet warm-up sweaters, I love the sexy edge this sweater has to it. The deep v in the front and the back exposes just the right amount of skin. And if you don't have a high-waisted skirt to pair this sweater with, it is 100% a crop top.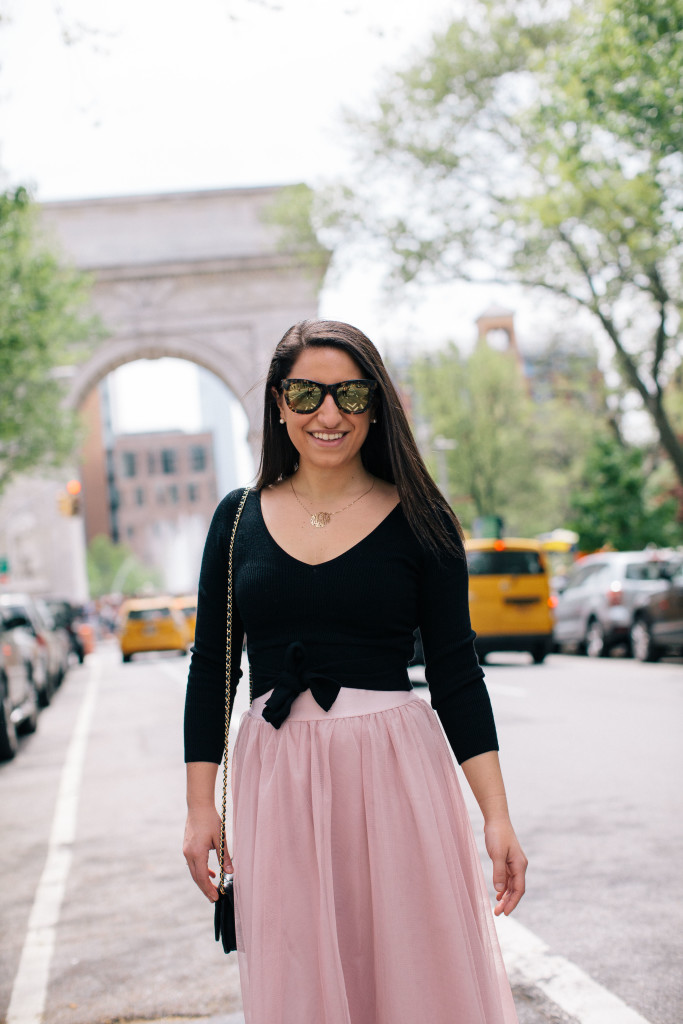 Last but not least, let's talk about these shoes. Pink and glitter…what's not to love? I took off the ankle pom pom (shout-out to Allie for her Kate Spade style expertise) to make these sandals spring-appropriate. Like most of my outfits in New York, I love how these shoes contrast with the dull, dirty, and urban atmosphere. I was so happy when I scored these babies on sale and now the black ones are on sale, too!