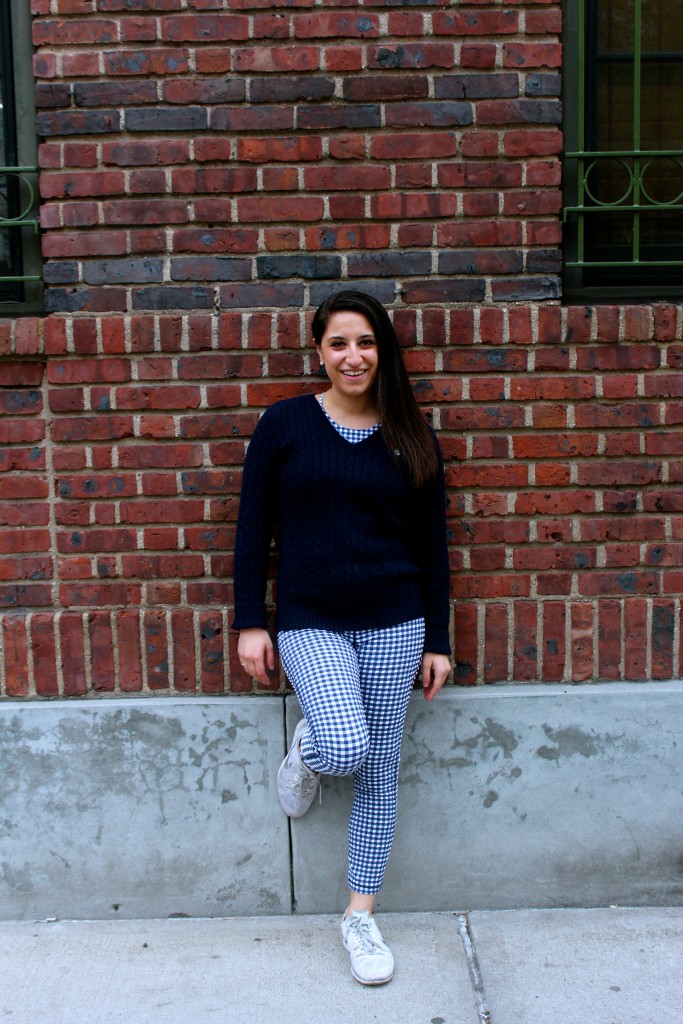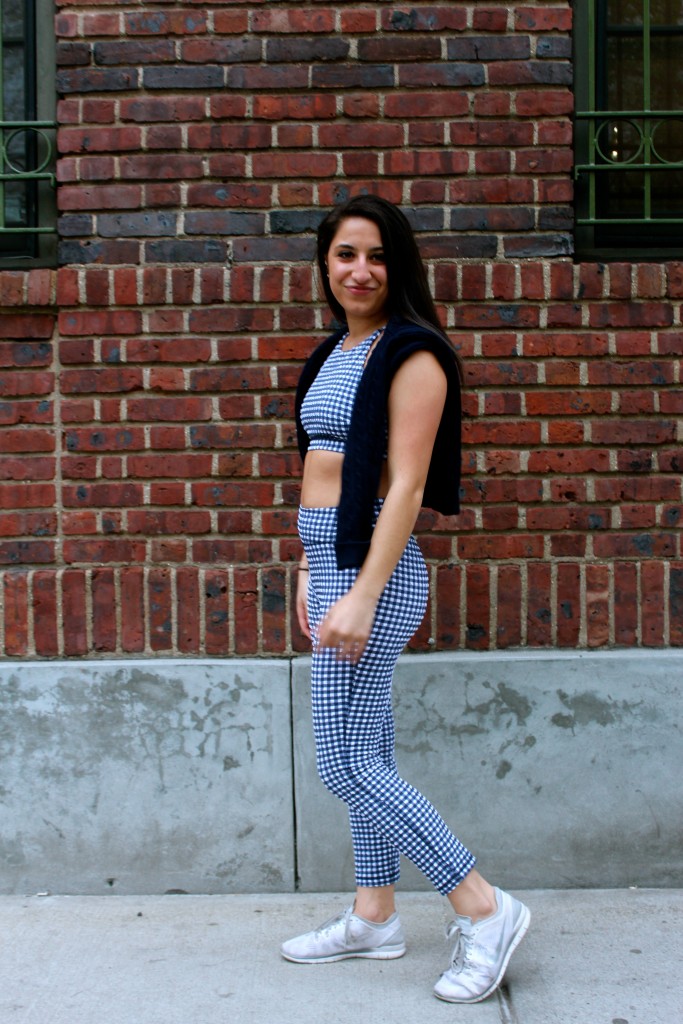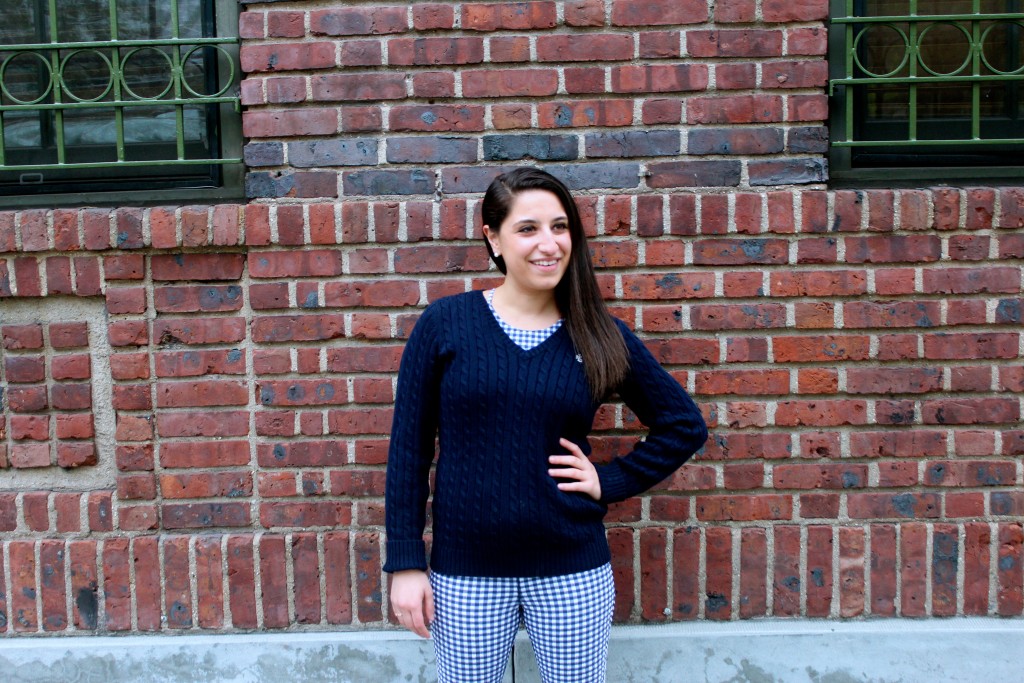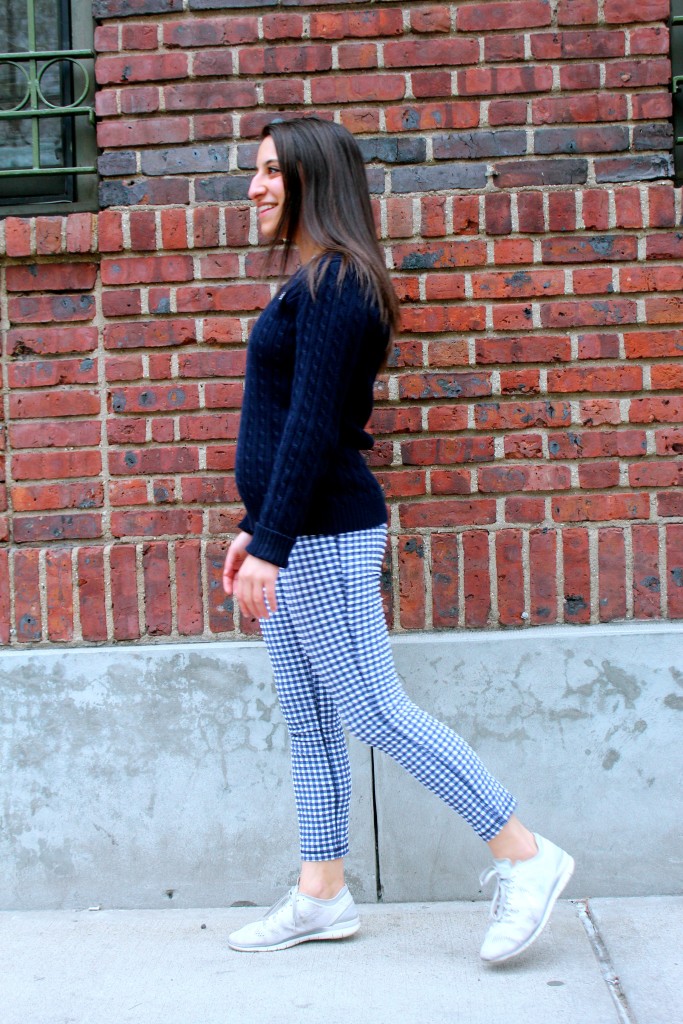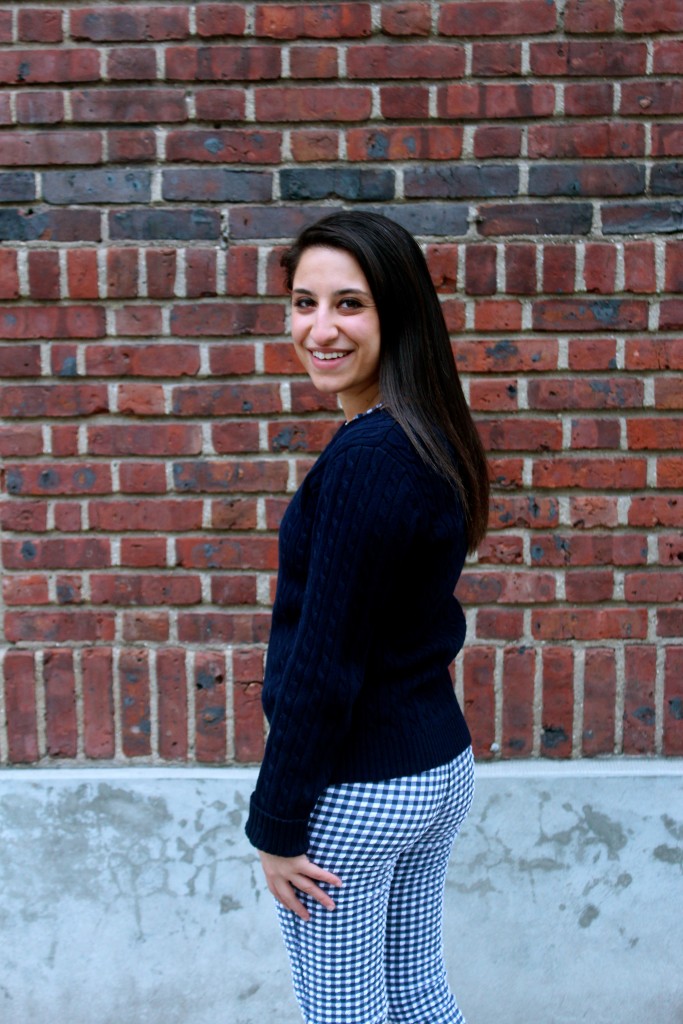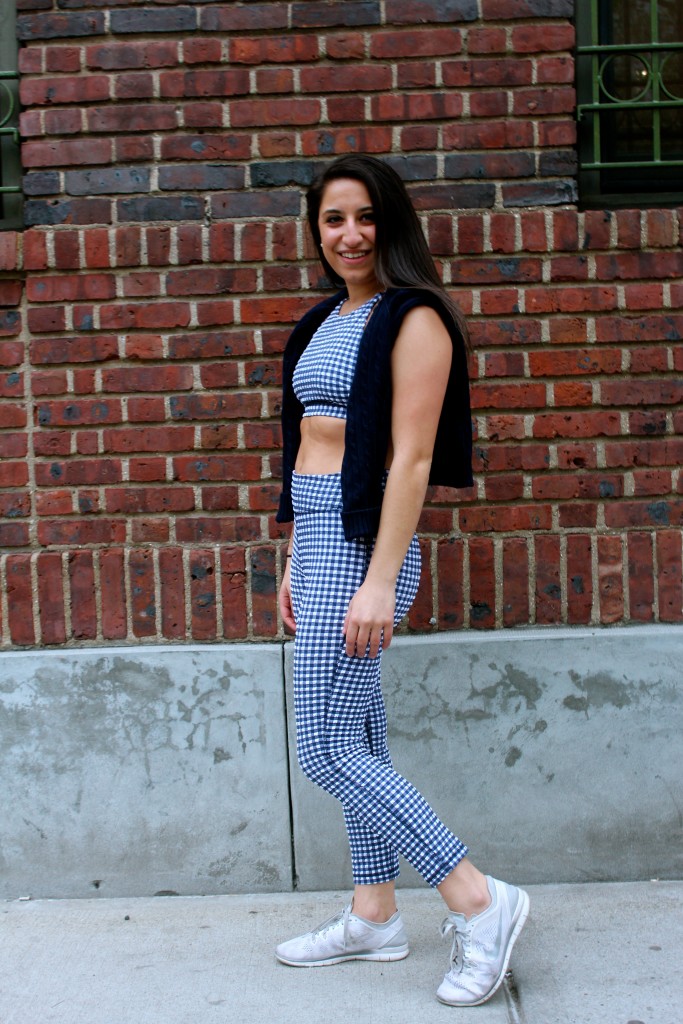 Sweater (Ralph Lauren) | Sports Bra (J.Crew) | Leggings (J.Crew) | Sneakers (Nike)
I told you I totally caved and bought this too-perfect-for-words athleisure set! There is nothing I don't love about this outfit. Firstly, SO comfortable. Leggings are so hit or miss. I always size up in them because the "muffin-top" is a daily struggle, but these babies give in all the right places making them very true-to-size. Secondly, I'm living for this color scheme. You know I consider navy a neutral and this gingham pattern just screams New England prep!
With summer right around the corner and our trip to Italy in only 4 weeks away, ? I'm doing all I can to eat and live healthily. In addition to eating a better diet, I've also joined Soul Cycle's Turn It Up challenge. This is when you commit to completing 10, 20 or 30 classes in 30 days. I'm only shooting for the 10 classes this time, but I'm super excited to see what I'm capable of. I know, I know, Soul Cycle is super expensive, but I SWEAR it is worth it. Leaving class not only do I feel more comfortable in my body, but my mental health is noticeably better. If anything…it is the cheapest NYC therapy session.
This outfit + Soul Cycle has me dreaming of Hamptons weekends, which are only about a month away! As the weather gets warmer and the days get longer, this city gets more and more overwhelming. More distractions, more stimulation, non-stop obligations and commitments. It might just be me, but I'm starting to go stir crazy and I'm ready for the beach!
How are you preparing your mind, body and soul for the upcoming summer months?