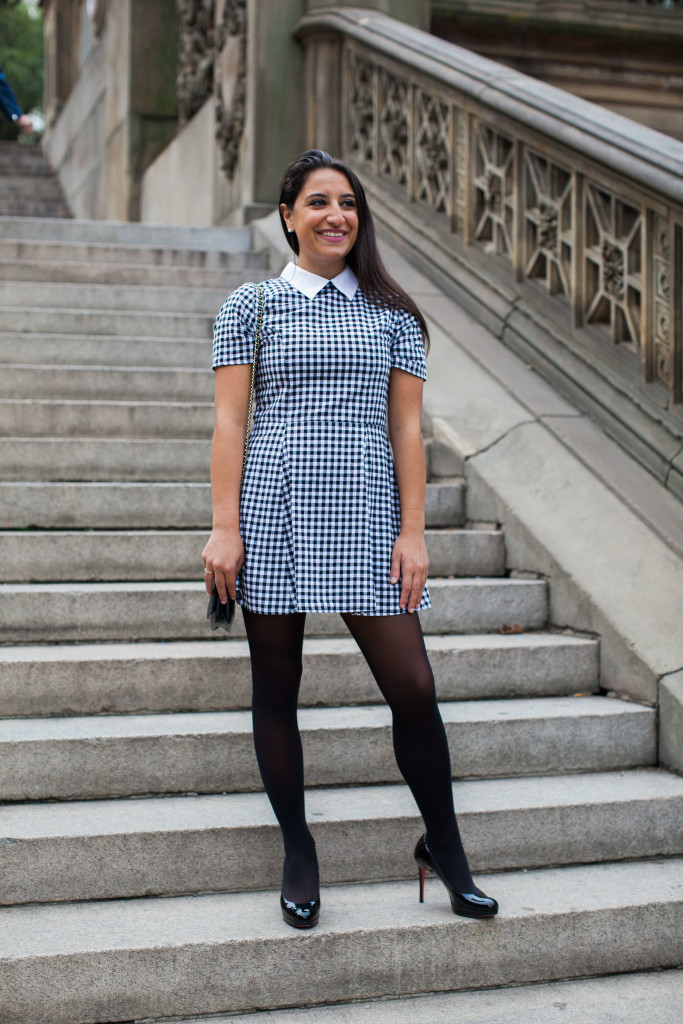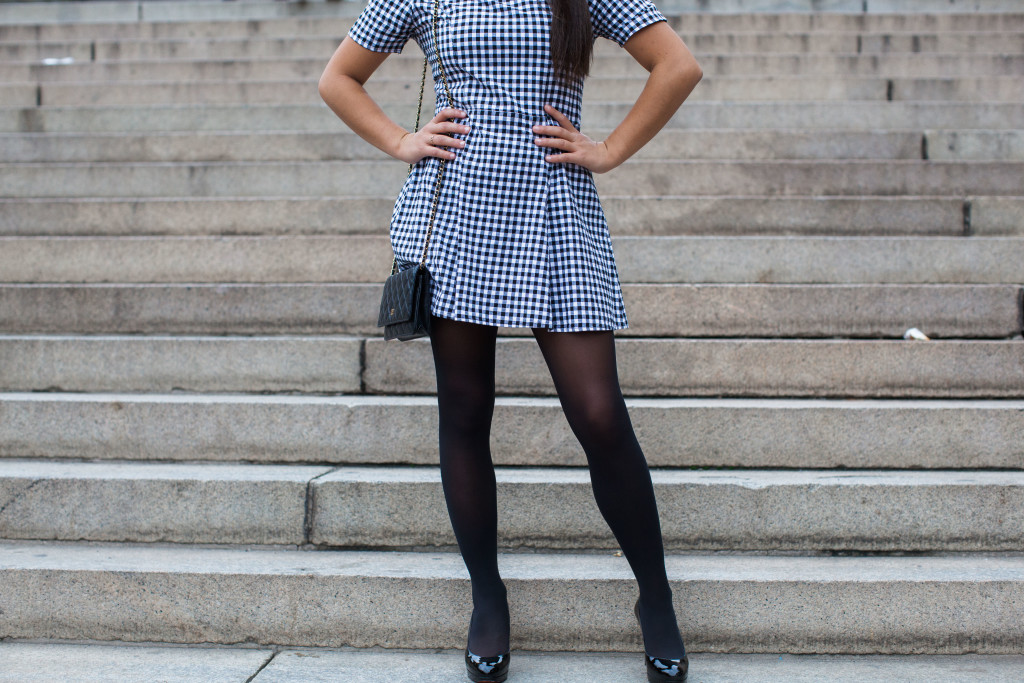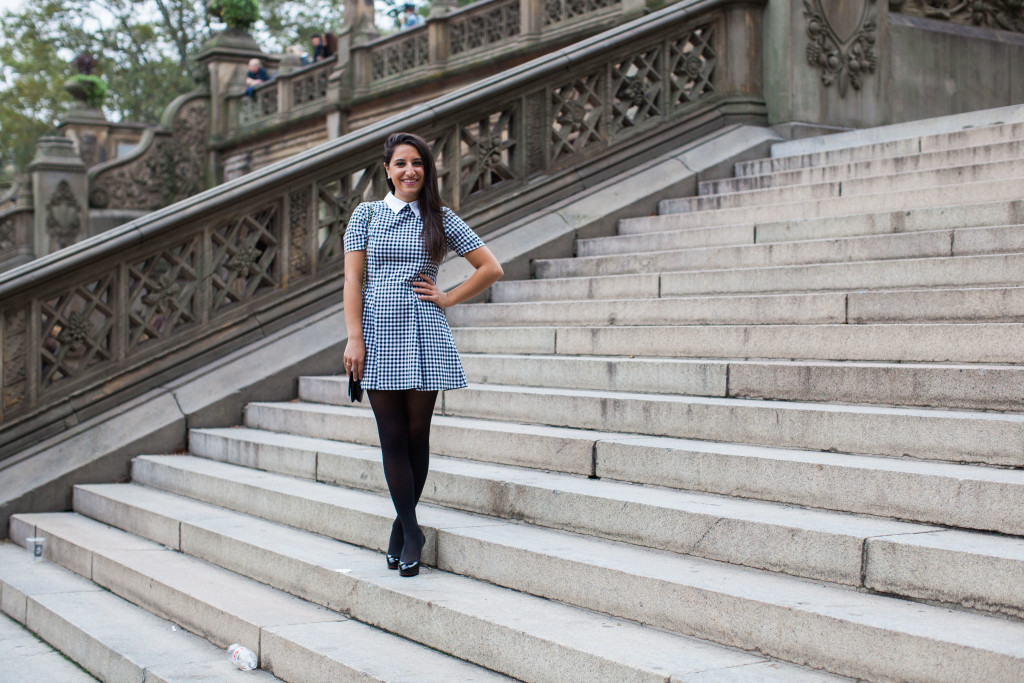 Dress (Nasty Gal) | Tights c/o (Maidenform) | Shoes (Christian Louboutin) | Handbag (Chanel)
How classic NYC is this look?! I just have to imagine that Blair Waldorf would give her stamp of approval. As much as I've outgrown my NY tourist tendencies, I still can't help myself sometimes. I love classic New York activities and style (i.e. Central Park in a taxi-check dress). Next think you know, I'll be eating yogurt on the steps of the met. 😉
I know this is MORE than ridiculous, but this spot is kinda special to me. It's significance in Gossip Girl (the spot where Serena and Blair finally made amends in Season 1 and the venue for Chuck and Blair's wedding in Season 6) actually, makes it significant to me. Growing up watching Gossip Girl, I always looked to it as #GOALS. Minus the drugs, sex, money and the fact that they were in high school. The significance goes beyond the show, but what was going on in my life during those episodes. New relationships, high school graduation, my first heartbreak. No matter the milestone, I found myself watching Gossip Gril to cope. This may be the reason for promptly moving to NYC  two weeks after my college graduation.
What I'm Wearing: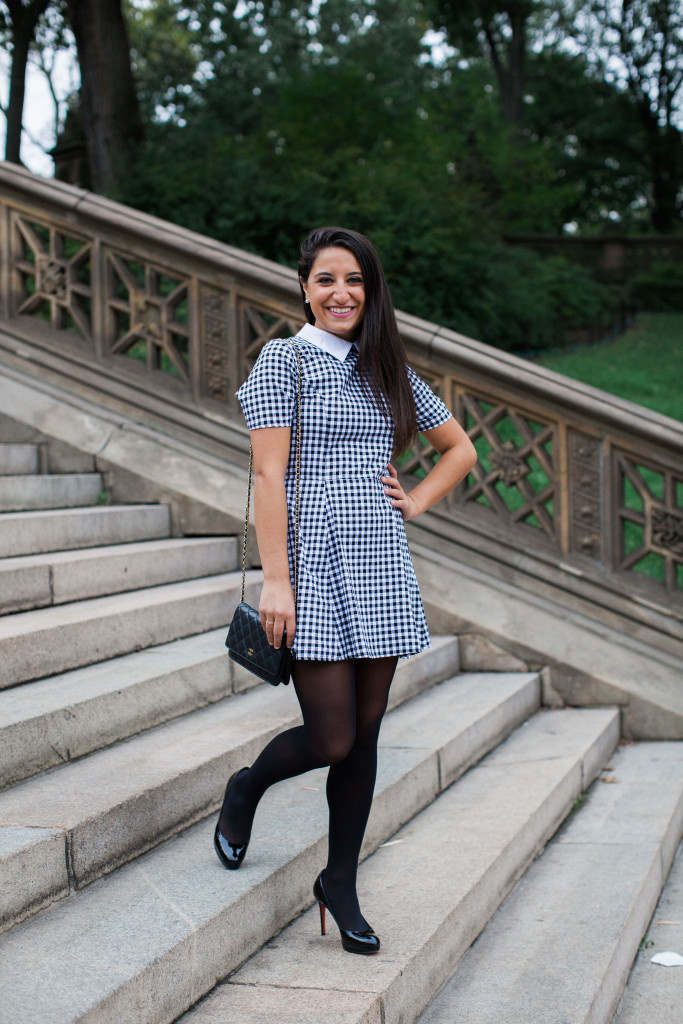 Dress (Nasty Gal) | Tights (Maidenform) | Shoes (Christian Louboutin) | Handbag (Chanel)
As mentioned, this ensemble is inspired by classic NYC (Blair Waldorf) style. With simple black and white hues, it is effortless to accessorize. Everyone owns a black crossbody and some patent leather pumps. If you don't you, you TOTALLY should. Here are a few reasonably priced options: bag & shoes.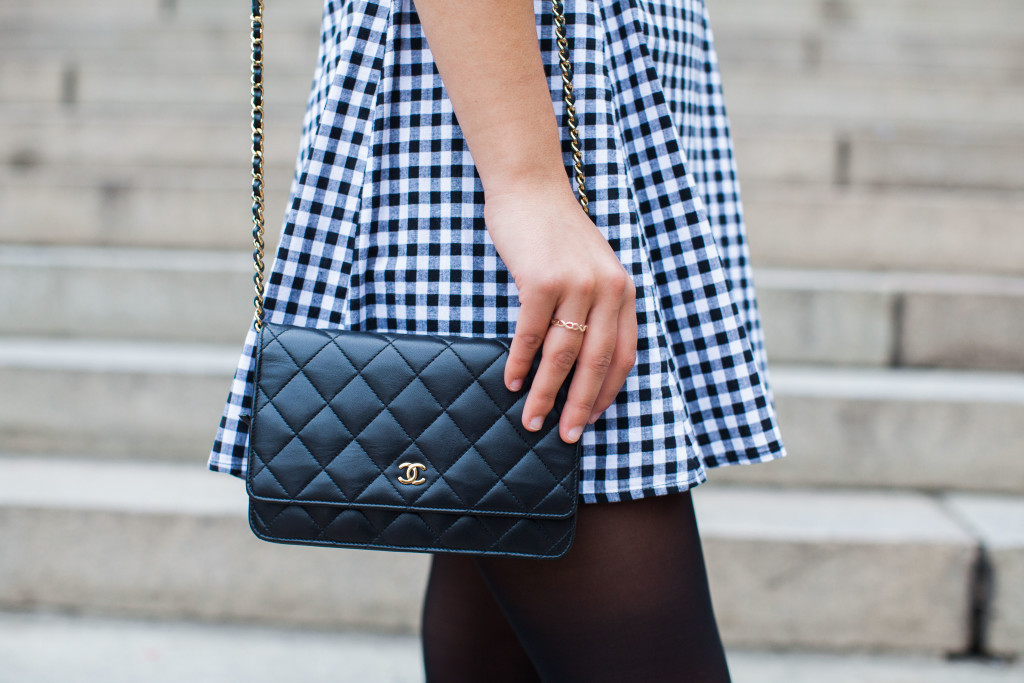 As much as I love the red-soled contrast with this otherwise monochromatic outfit, the price of Louboutins pain me. These were obviously a very generous gift! However, I have to say, once I broke these babies in they are by far the most comfortable black pumps I've ever owned. I even went a whole wedding without taking them off once!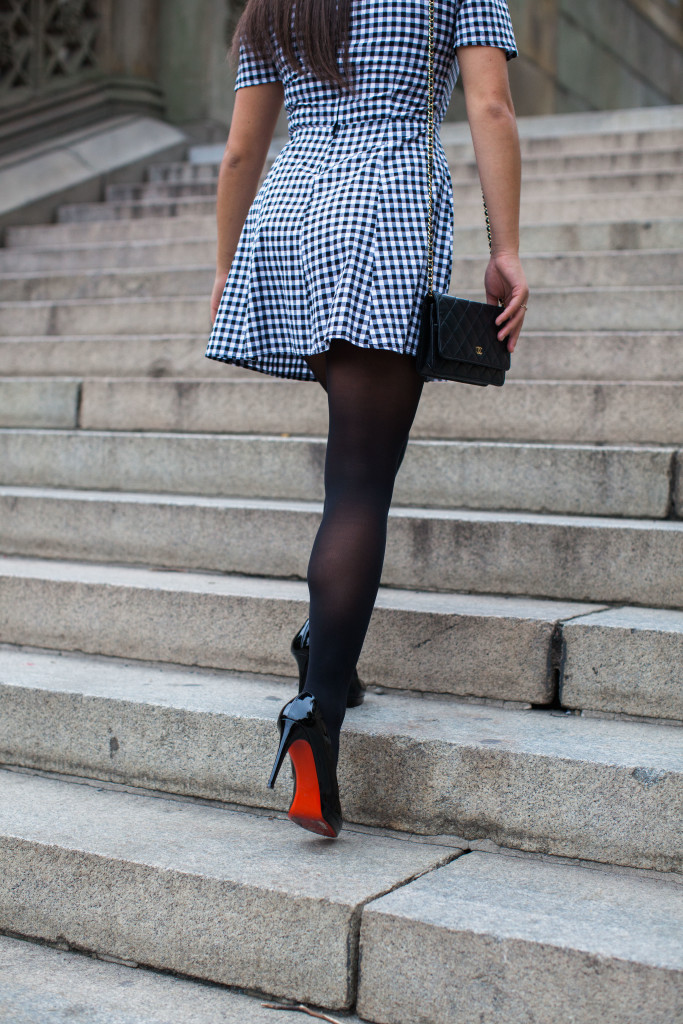 Lastly, how darling is this peter pan collar.  I'm always a fan of a collared dress, just because I think it make it different and a bit more formal than usual. In this particular case, I think the collar makes the dress. If it weren't for the collar it would be a completely different dress and not at all up to my preppy standards.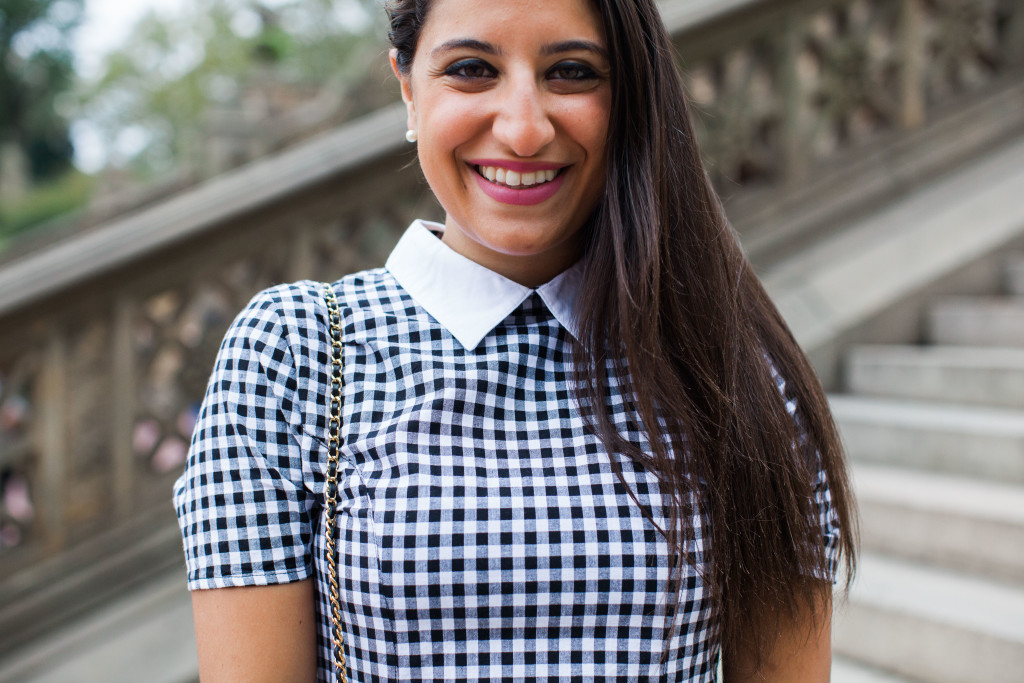 Photos by Allie Provost