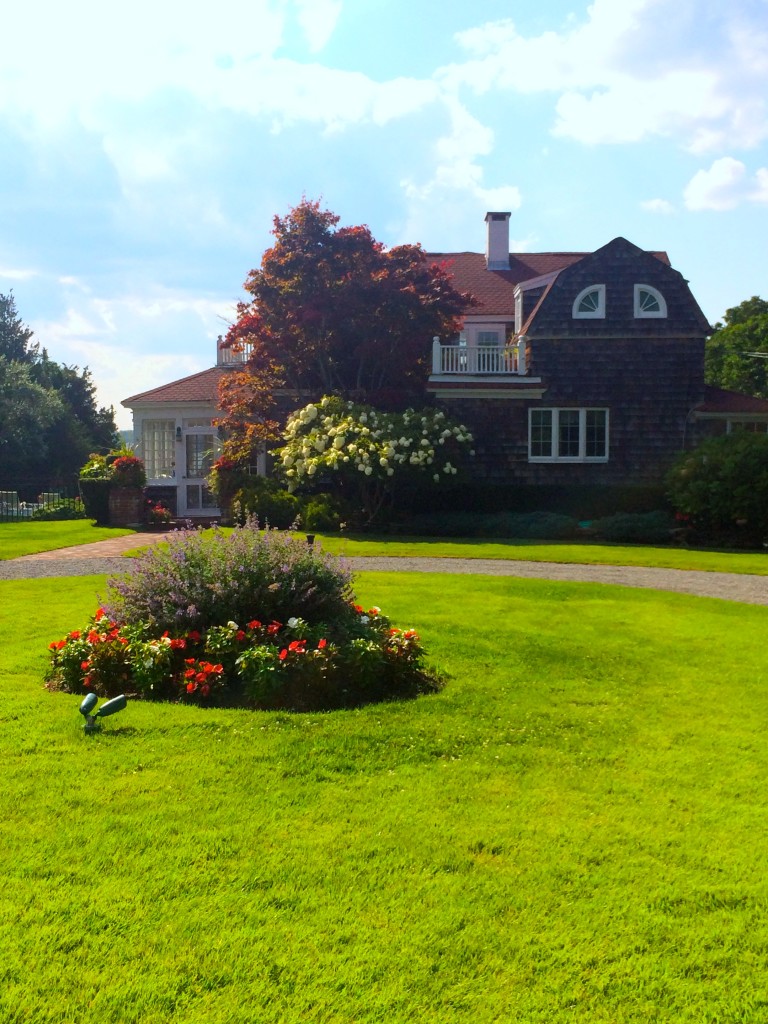 The kickoff of summer is almost here and I could not be more excited! It has been over two years since celebrating Memorial Day Weekend (MDW) in the Hamptons due to family graduation celebrations, so we are well past due! This is the weekend that sets the tone for the rest of the summer. The weekend that you prep the house for the next three months of adventure. And the weekend you try to solidify that base tan.
Friday afternoon can't come soon enough, but it takes a lot of PREPeration before you can hop aboard the traumatising LIRR. Let's talk about your wardrobe. I've learned the hard way, just don't over pack. Pack what you need and fill the rest of your weekender with basics you can leave behind to lighten the load in weeks to come.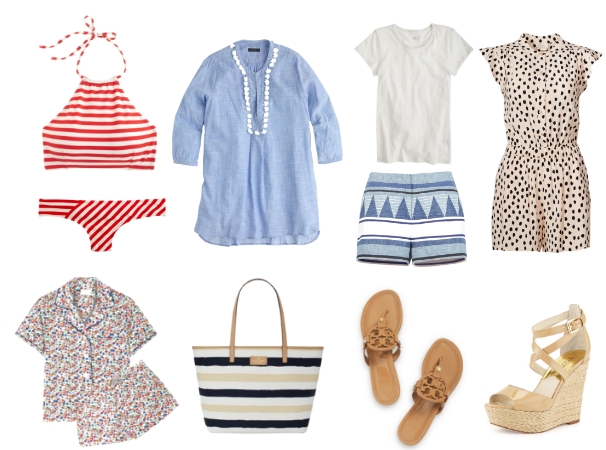 Swimsuit (J.Crew) | Coverup (J.Crew) | Tee (J.Crew) |  Shorts (BCBG) | Romper (Kate Spade) | Pajamas (Sleep Jones) | Tote (Michael Kors) | Sandals (Tory Burch) | Wedges (Michael Kors)
You always think you'll need more outfits than you actually need. In reality, all you need is a bathing suit and a cover-up. You can pretty much go anywhere wearing that.
Other than clothes, all you need is your cosmetics. Make-up, sunblock, face wash, etcetera. Take my word, just buy everything brand new and leave them in the Hamptons this weekend. While it seems like a waste now, you'll be thinking yourself when you don't have to lug this stuff back and forth each weekend. If you don't make your way through by the end of the summer (which I'm sure you will), you can take them home on Labor Day. Looking for a Hamptons beauty look? Read my post from last year!