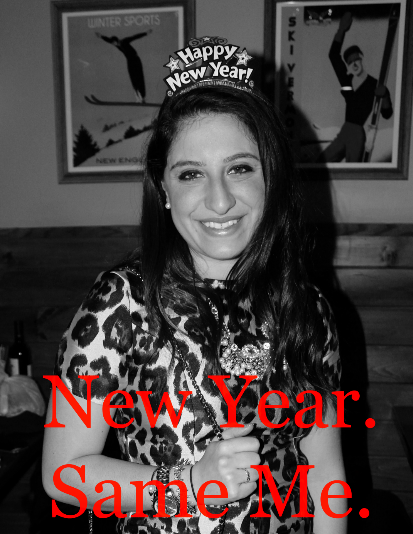 My News Feed and Timeline is full of statuses that claim "New Year. New Me." and as much as I needed a fresh start and have goals for 2016, changing myself is definitely not one of them. 2015 has been an enlightening year. I've learned more in this one year than I have in the last 22 years that have come before. As my first full year out of college, I'm beginning to learn what it is like to be an adult and starting to realize that not all people my age have learned this lesson. One of the biggest lessons I've learned is that I love who I am and I'm okay with the fact that others may not.
This year I learned what it means to be confident. As a blogger, I put a lot out there and sometimes people don't like what the see or hear. A year ago, this drove me crazy…like that time Refinery 29 attacked my personal opinions and I rebutted with a blog post defending myself. As the year went on I was attacked with ugly Instagram comments, rude tweets, and pathetic comments but they started not to bother me and I realized that this was confidence. I don't need to defend myself against people who have nothing nice to say.
It's funny how even at 23, mean girls are alive, well and still looking for new ways to bring others down. In 2015 my goal was to be more accepting and less judgmental of people who aren't like me and I've fostered so many new and amazing friendships because of it. I've gone outside of my comfort zone and have succeeded at becoming the person that I was striving for.
2015 was difficult. I attended one too many funerals. I spent one too many nights at the office. I lost touch with one too many friends. And I spent time on one too many things that weren't worth it. Live definitely changed forever. However, I've learned more than I ever have before.
I grew closer to my family, which I didn't even know was possible. I fell in love with digital marketing, making going to work each day a breeze. I learned who my true friends are. And I grew confident.
In 2016 I'm striving to keep up this confidence and never let the person I am now change. I'm happy, I'm in love, I'm passionate about my dream, what more could I need?