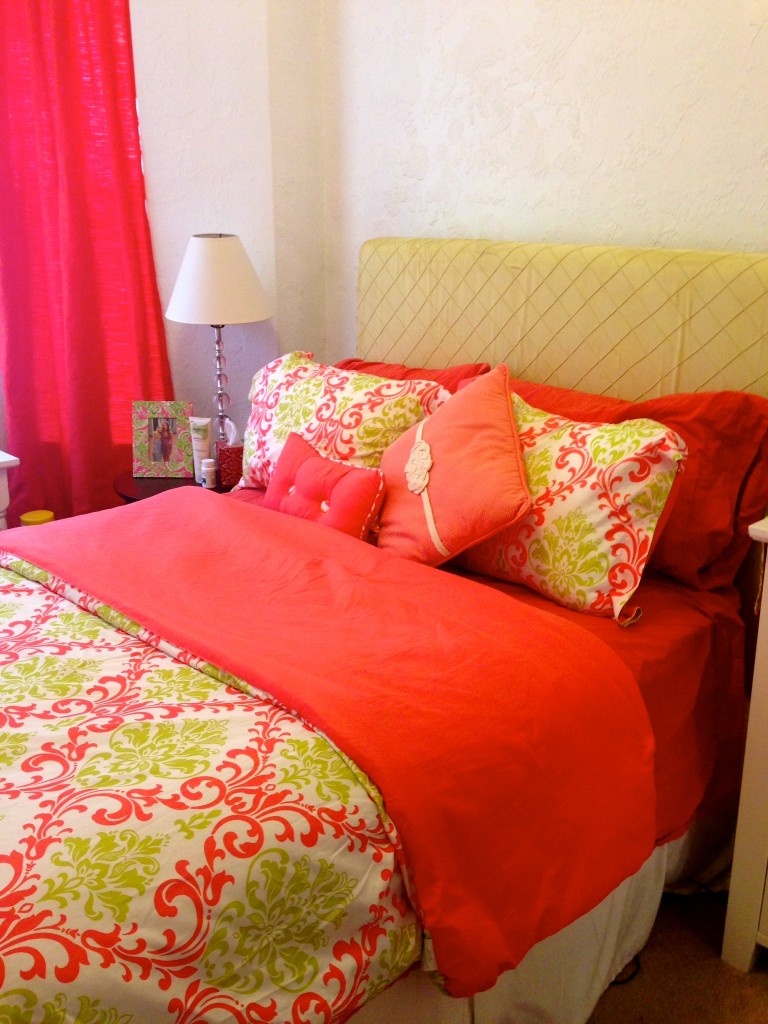 Feeling comfortable when you're away at college is important, and I think your dorm room or apartment should be a home away from home. Decorating my apartment with my roommates was so fun, and it's nice to have a place that feels like home after a long day of classes.
My room in my apartment is particularly a special space for me, and my mom and I worked hard to make sure I felt comfortable.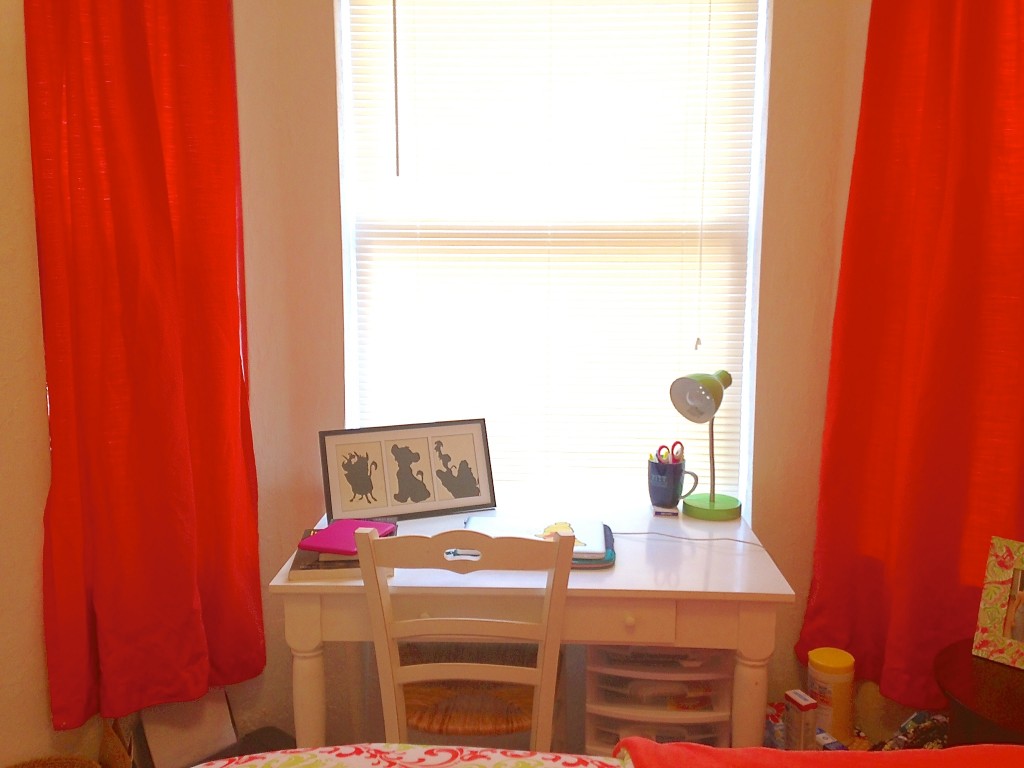 One of the best ways to make an apartment feel homey is to add photos of friends and family. It always makes me feel like the people I love aren't so far away. It's also fun to add other artwork to the walls.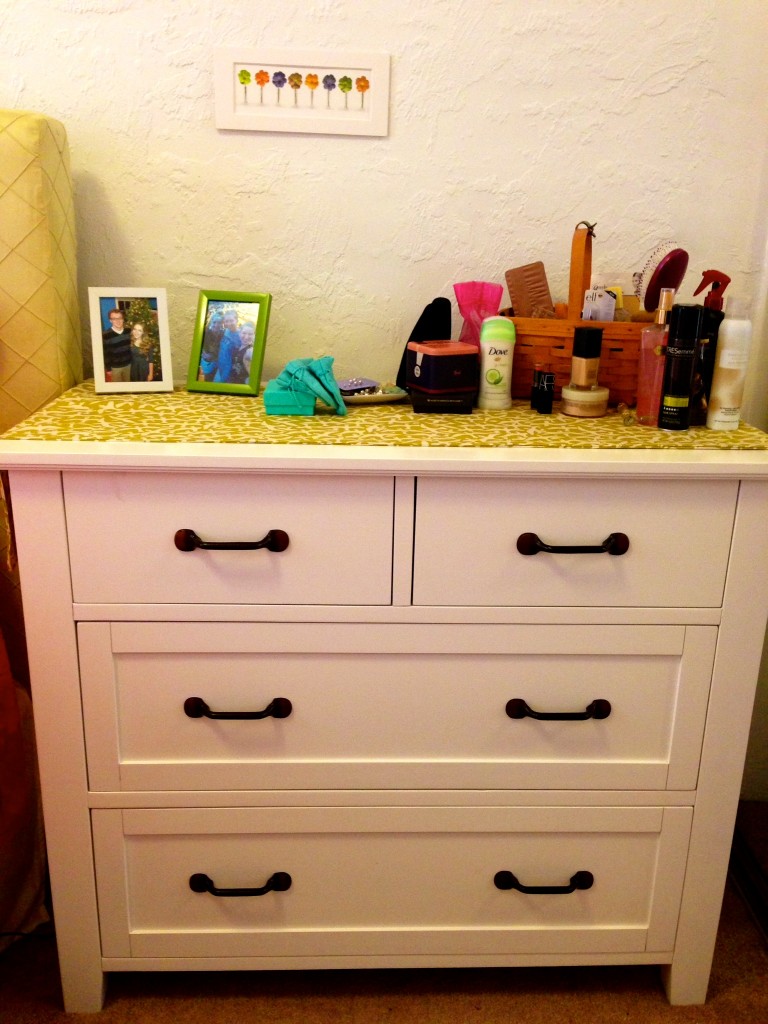 Bright colors can make gloomy white walls or cinder block walls feel less dark and depressing. I love how my curtains tie into the orange on my bed. I also have fabrics in different textures and patterns that tie into the green.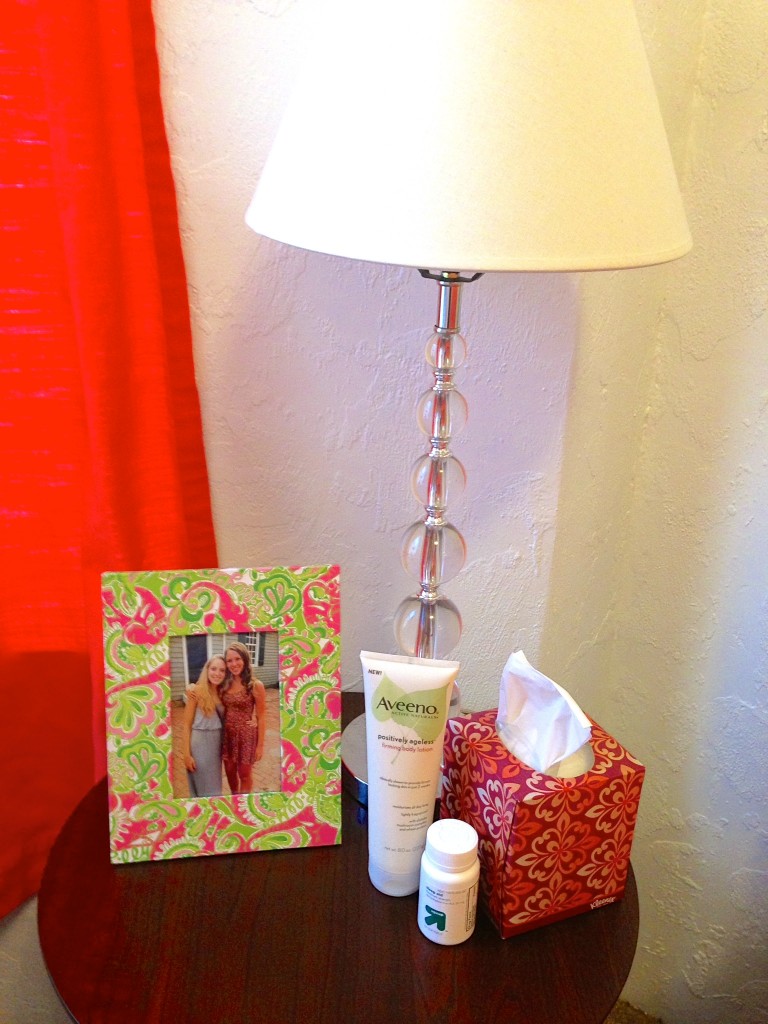 Your dorm room or apartment bedroom may be smaller than what you grew up with, so keep in mind that you'll probably have to make things multifunctional. My dresser also functions as a nightstand and a vanity for all of my makeup. It's important to use your space wisely.
I truly love my space, and it makes being away from home much easier.
Meet Ellen! One of ThePreppyU bloggers from the University of Pittsburgh!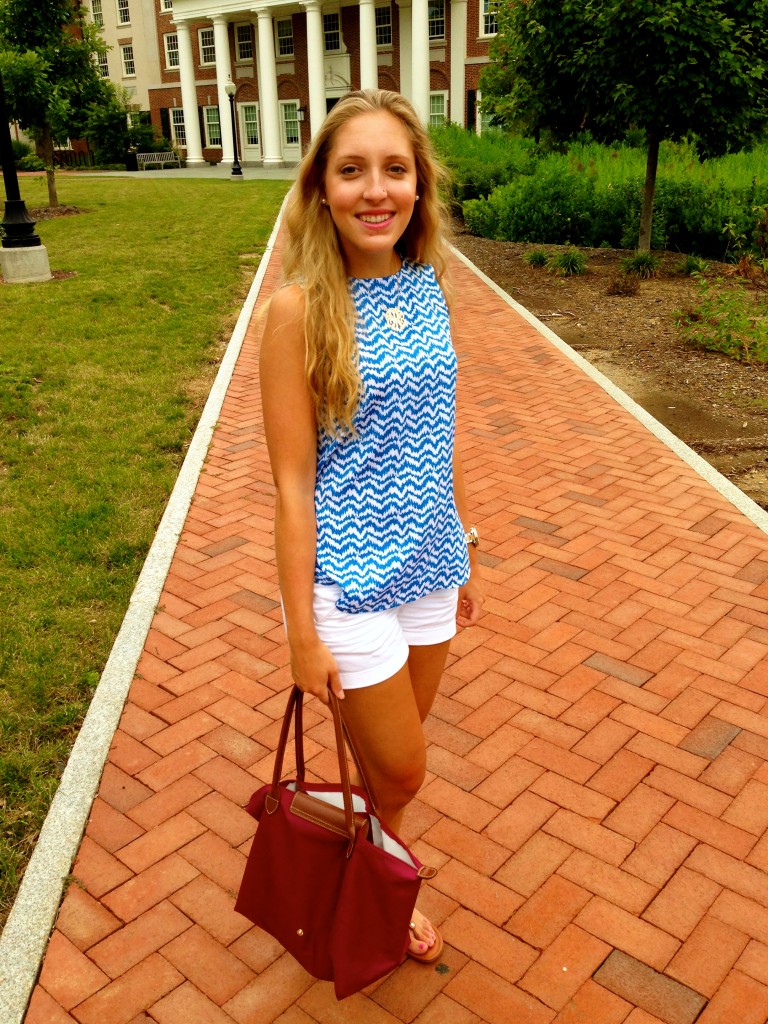 My name is Ellen Borza, and I'm a senior at the University of Pittsburgh. When I'm not doing school work, I'm writing and creating content for my fashion and lifestyle blog, A Pop of Pink. The inspiration to create A Pop of Pink came from a passion for writing, an infatuation with the color pink, and a newfound love for fashion. On my blog you'll find tips to dress your best, advice for surviving college, and more!
I love monograms, coffee (especially iced), a good pair of sunglasses (Raybans, of course), pink, margaritas, all things Pittsburgh, city life, and my friends and family who inspire me and keep me grounded. More often than not, you'll see me wearing J. Crew, J. Crew Factory, Lilly Pulitzer, Madewell, Banana Republic, Anthropologie, Gap, and Vineyard Vines.
I can't wait to give you a taste into my life and all things preppy!