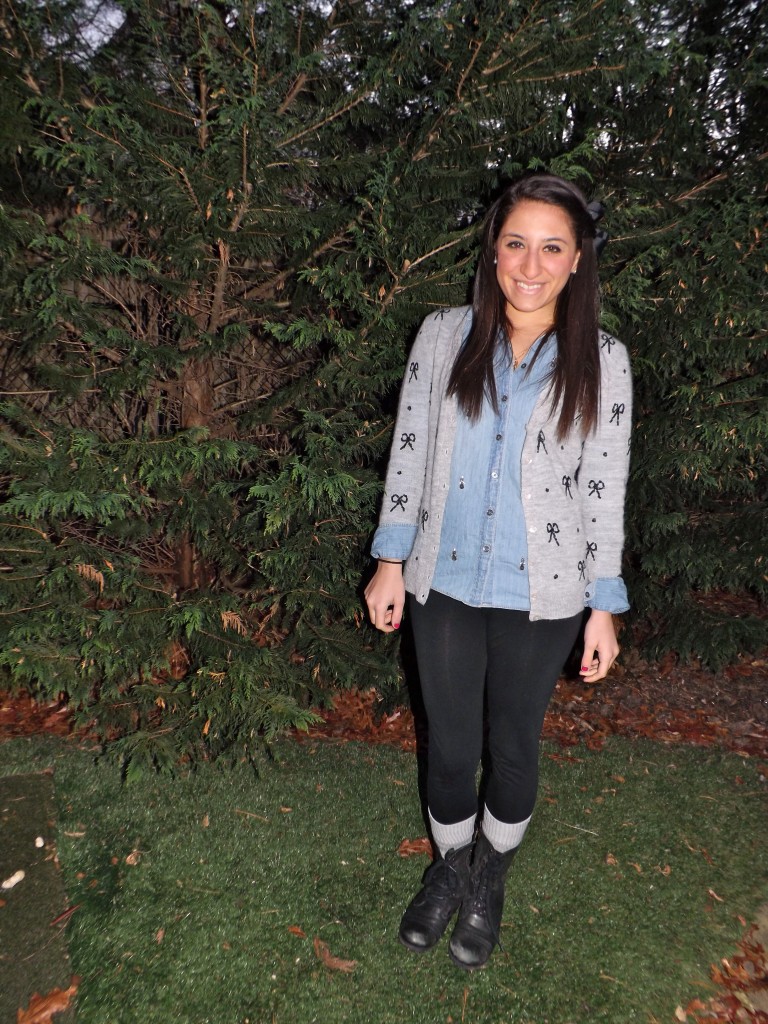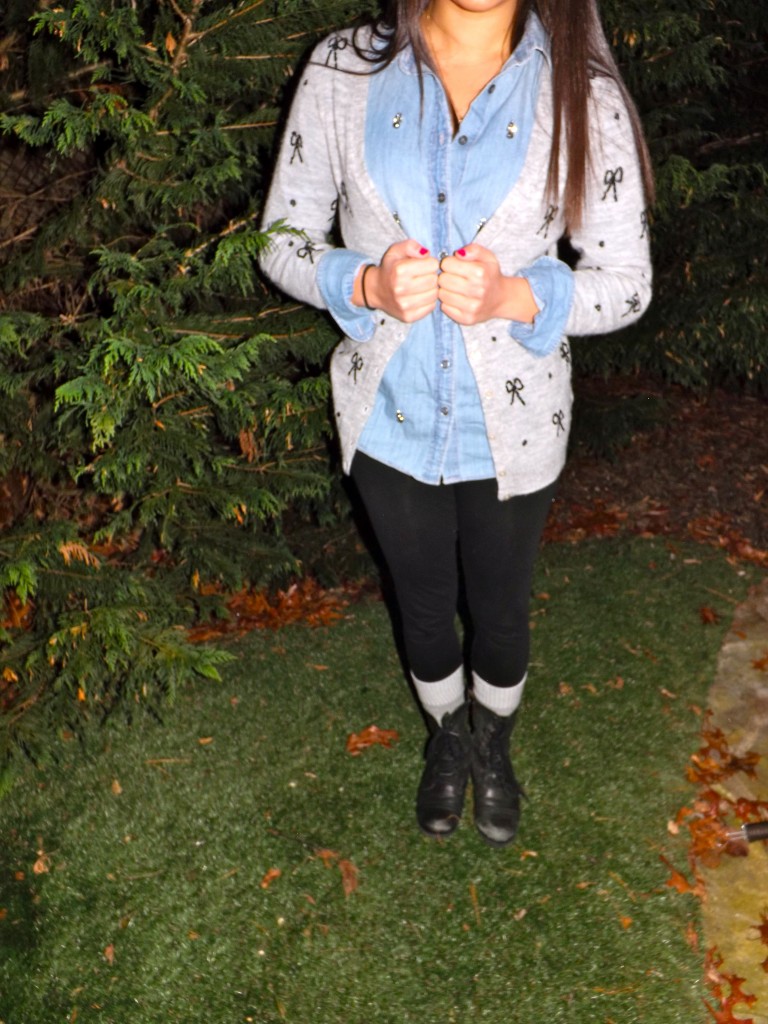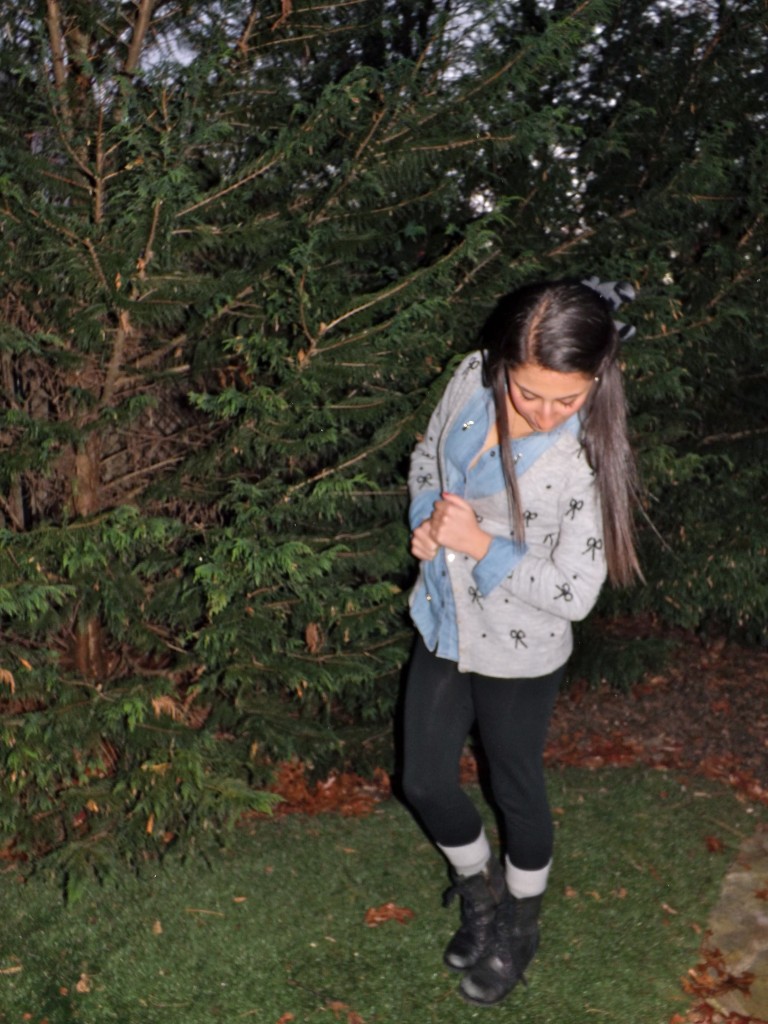 Shirt (J.Crew) Sweater (J.Crew) Leggings (ASOS) Shoes (Steve Madden) Socks (J.Crew)
You know those days where you want to stay in bed all day but have about a hundred things to do? That is what this outfit is for! It is comfortable yet put together so you will feel motivated to be productive. Yesterday I wasn't feeling too well so sitting in my bed sounded wonderful but when does that really happen??
Pairing sparkles with sparkles is always a good thing. This encrusted chambray shirt from J.Crew is perfect for all seasons. Whether it be with a pair of neon shorts or layered with a sweater like I did here it always makes a statement. This cardigan from J.Crew is from their 2012 winter collection but it remains one of my favorites. Black sequenced bows and cashmere, what more can we ask for??
You may have noticed that these shoes aren't my usual style…(shh I stole these from Tiffany's closet). However, I have to say they are one of the most comfortable pairs of shoes I have ever worn. Lastly I added a pair of J.Crew tube socks to make sure my feet stayed nice and warm in the tundra we are currently in!