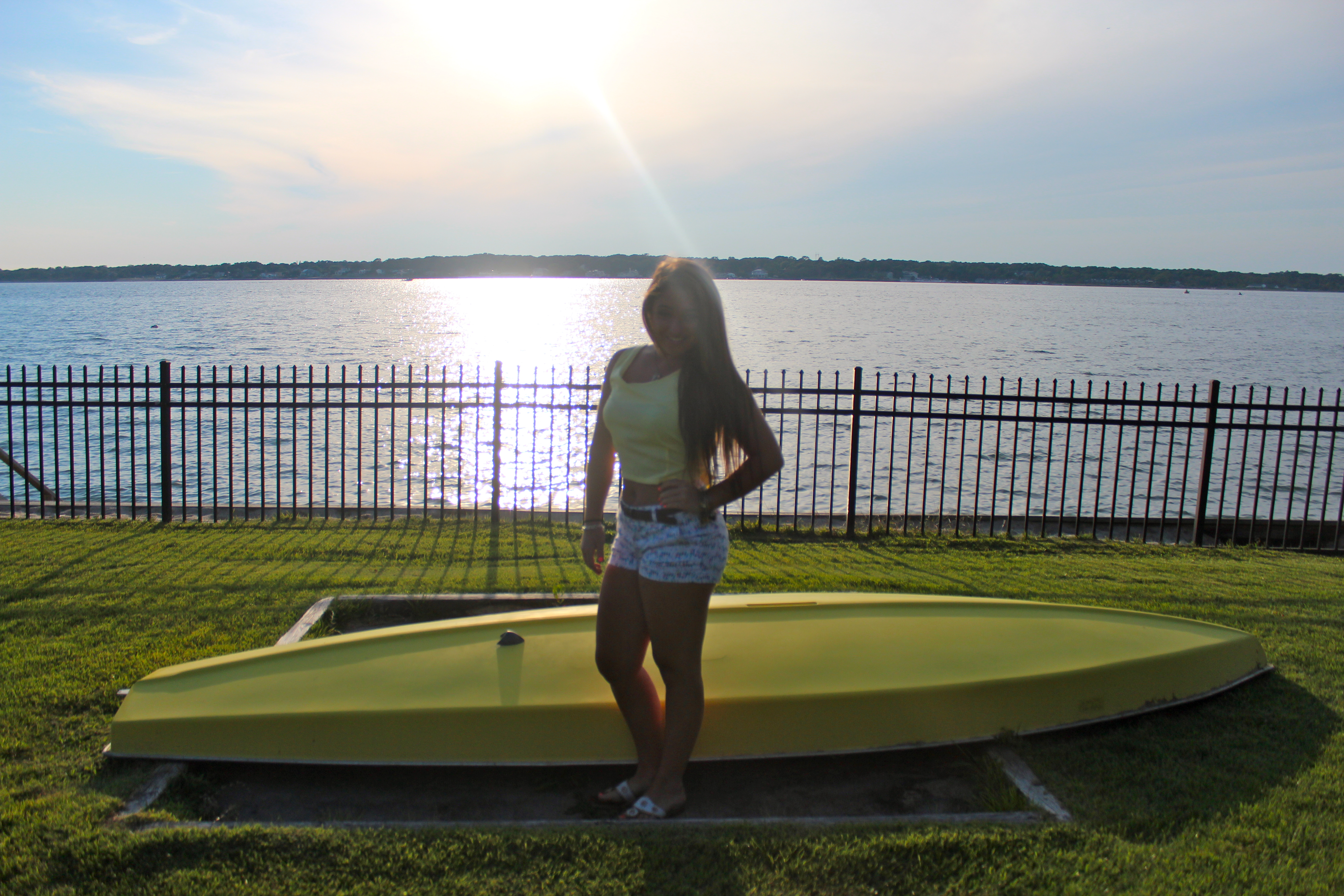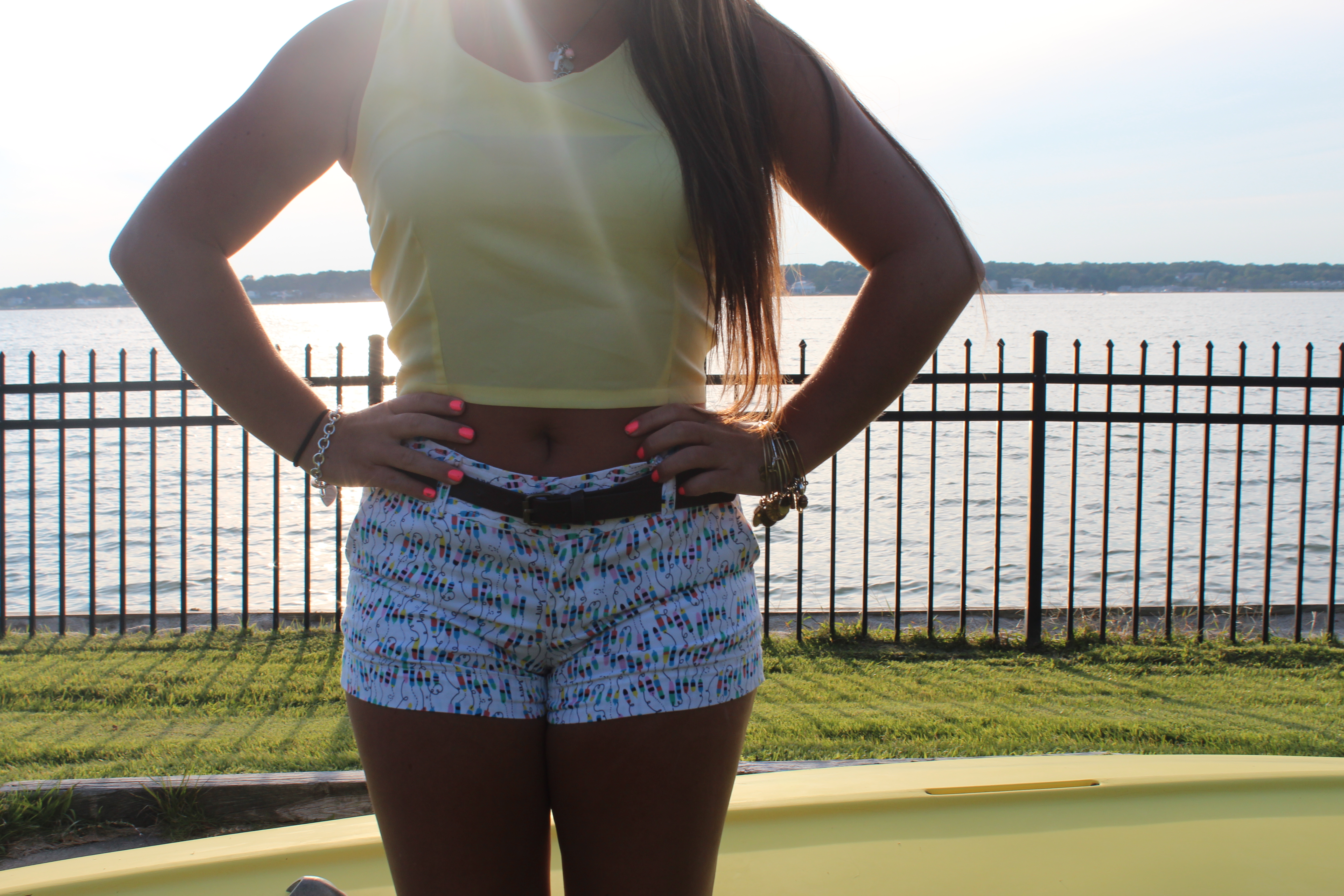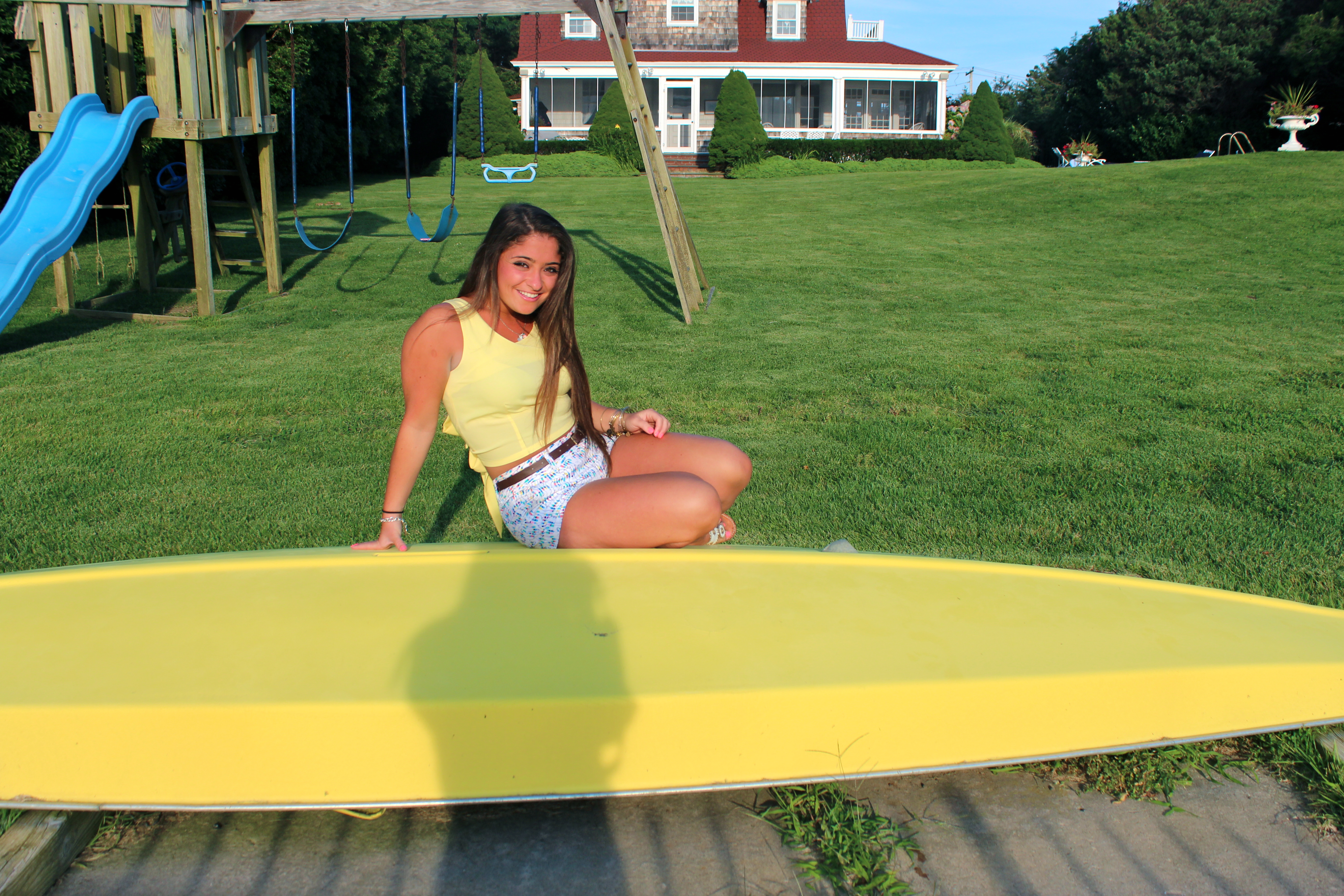 Top (Forever 21) Shorts (Lilly Pulitzer) Shoes (Jack Rogers) Bracelet (Tiffany & Co) Bangals (Alex and Ani)
Tiffany is back to being a prepped-out fashionista! This weekend I spotted her wearing a pair of Lilly shorts with this awesome top with not one but TWO bows! Firstly, this summer print called "Oh Buoy" is the perfect "last weekend of summer" choice because lets be real when else can we wear buoys? I love this print because it is so colorful and you have so many different options on shirt choices. I love wearing this print with sea foam green personally but the yellow looks fab with her tan. Next, this top. Yes, it is from the fashion anti-christ which is Forever 21 buttttt you can't say no to a bow! I think this top would also look FAB with a pair of skinny jeans and wedges (perhaps I'll steal it for this weekend)!!
I have said this before but Tiffany always has a way of making her trendy hipster style just a bit preppy when we head to the Hamptons and I have to give her an A+ on this one! Oh and are those Jack Rogers I see? I think we have inspired a prepster.