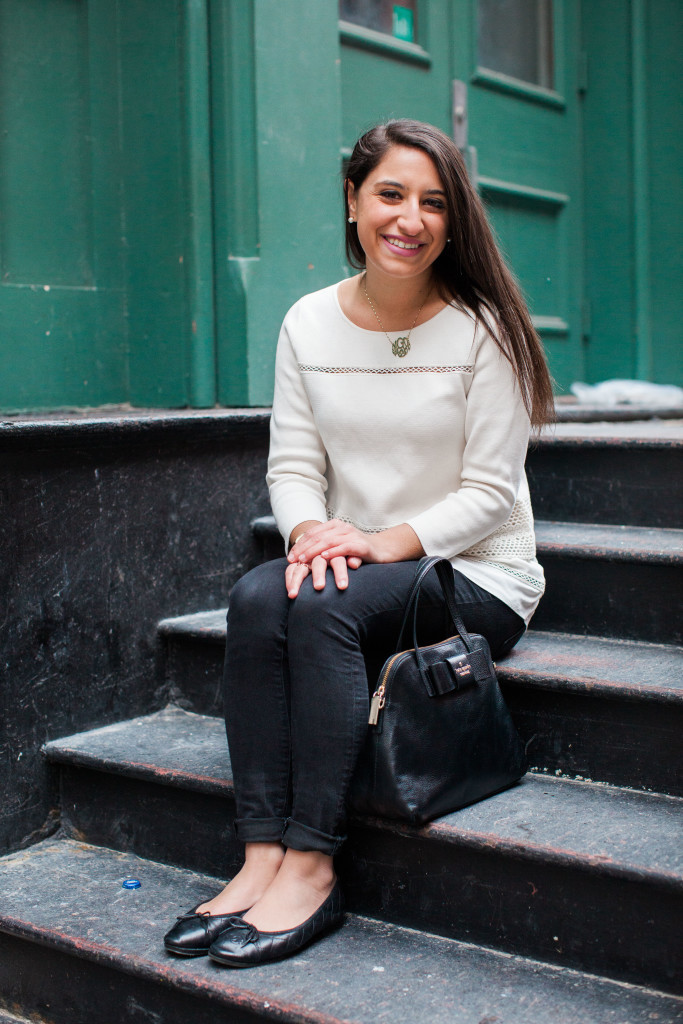 Top (LOFT) | Jeans (Madewell) | Bag (Kate Spade) | Shoes (Chanel)
Sometimes I can't believe that I've been working on this blog for almost 5 years! From starting as a simple way to chronicle my internship during collage to launching my own boutique this past December, this little passion project is now a full on business venture. As always, I try to create content that resonates best with all of you and frequently look back at your favorites through the years for inspiration (#datainspired!). It always makes me a little nostalgic and wanted to share the feels.
1| What I Wore: The Billy Joel Concert. This one always cracks me up! I literally wrote this in my first year of blogging and it continues to get thousands of hits every month. It might have something to do with Billy Joel's residency at MSG. It's even funnier because I've actually been to the Billy Joel concert twice more since I posted this. 🙈  I'm still 100% aligned with this recommendation.
2| Let's Get Things Straight — #LILLYFORTARGET.  Okay, this one is straight-up embarrassing. I wrote this when Lilly Pulitzer announced that they were designing a collection for Target. I didn't take the news very well and Refinery 29 quoted a tweet in one of their articles that made me sound CRAZY, so I had to defend myself. Once the full #LillyForTarget line was released, it really wasn't as bad as I expected (I admit, I overreacted). I actually loved a lot of the home decor pieces!
3| How To Find That Perfect Formal Dress.  This photoshoot was in preparation for my very first event at In The Pink on Newbury Street in Boston, MA. The event was for all sorority girls in Boston and I shot a series of outfits to promote the event. Again, this was in the first year of my blogging career and my city (at the time) and my sorority sisters were SO supportive. Ugh, I kinda miss the good-old-days when photoshoots were easily shot on an iPhone and indoors.
4| Lounging Around In Marley Lilly. So funny that this is another top-performer because I'm actually wearing this sweatshirt as I write this post AND Marley Lilly is still my go-to for all monogrammed goods! Obviously, I'm still obsessed with it and wear it frequently. This is also another old one (ya'll really need to step up your game!), but it is from a weekend trip home shortly after I moved out of my parents house. Thinking back on how frequently I traveled home is kinda crazy, but at least I was super comfortable?? 😂😂😂
5| Cheers to BU. This one is THE most depressing of them all. This was a recap of the graduation party that my parents threw me at our Hamptons home the summer after I graduated. While the party was drop-dead-gorgeous and perfectly put together, the best part was celebrating with all of my friends and family. I can't believe we will be doing the same this summer for Tiffany's graduation.
Okay, so those are our top 5! What do you think? Do they deserve their status as most-read?