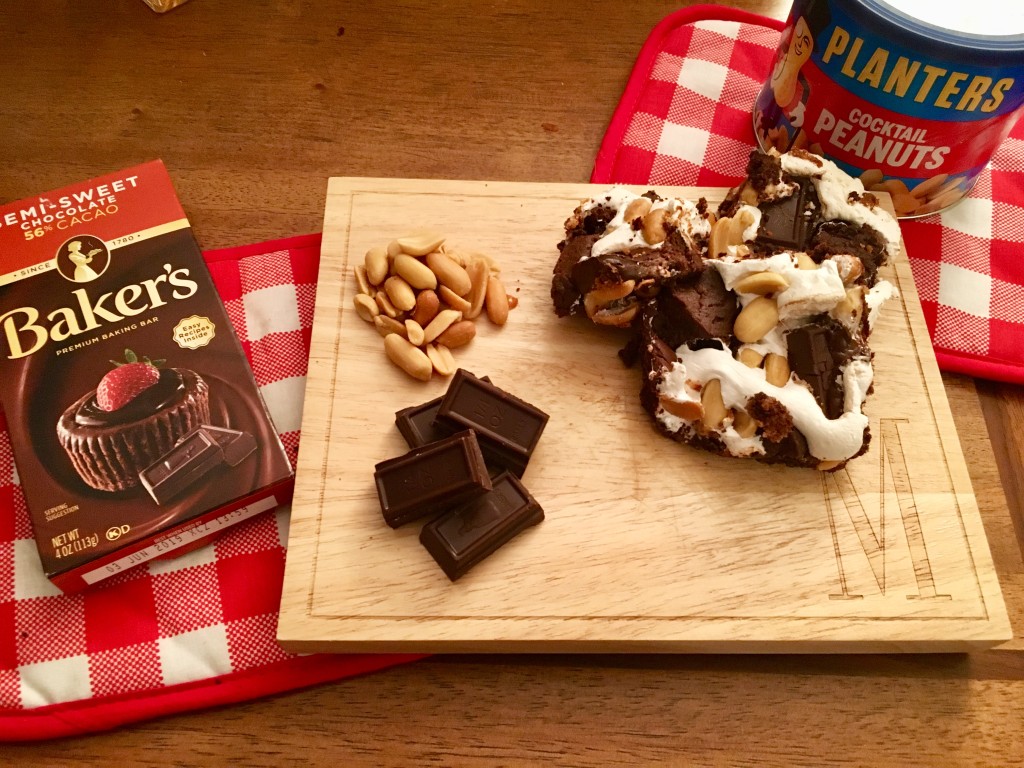 Who is ready for holiday baking?! My family has a long-running tradition of getting together and making christmas cookies and it is by far one of the greatest moments of our entire year. After spending most of the year apart and communicating through a massive group chat, there is nothing better than our annual baking day that kicks off a week of non-stop cousin time! Of course, it wouldn't be the same if we didn't make our favorites (i.e. ANYTHING with peanut butter and chocolate).
This year, I'm adding this Chocolate Peanut Butter Mallow Bars by Kraft into the rotation. And not only will they join us at our annual baking day (be sure to follow along on Instagram Stories!), but they'll also making the trip up north with us to Vermont. Seriously, couldn't think of a better option when coming off the slopes.
Above all, I can't get over how easy this recipe is. No joke. I literally just whipped these up after I got home from work. See below for ingredients & prep. Feel free to drop any questions on the comments.
Ingredients
1 pkg. devil's food cake mix
1/2 cup butter, melted
2/3 cup milk
3/4 cup creamy peanut butter
1 jar (7 oz.) JET-PUFFED Marshmallow Creme
1/2 cup PLANTERS Salted Peanuts
1-1/2 pkg. BAKER's Semi-Sweet Chocolate
Preparation
1| Pre-heat oven to 350°F
2| Combine the dry devil's food cake mix, melted butter, and 1/3 cup of milk.
3| Press 2/3 of the mixture to the bottom of a 13 X 9-inch tray and bake for about 13 minutes.
4| After cooling for 3-4 minutes, spread the creamy peanut butter evenly across the crust
5| Spoon out an entire jar of marshmallow in evenly spaced out globs
6| Ball the remaining cake mixture and add it sporadically within the crush, peanut butter and marshmallow
7| Sprinkle peanuts and chocolate throughout the mixture
8| Bake for 18 minutes and cool completely before cutting into bars.
Still not easy enough? Kraft features an easy-to-understand video on their recipe page. SEE HERE!