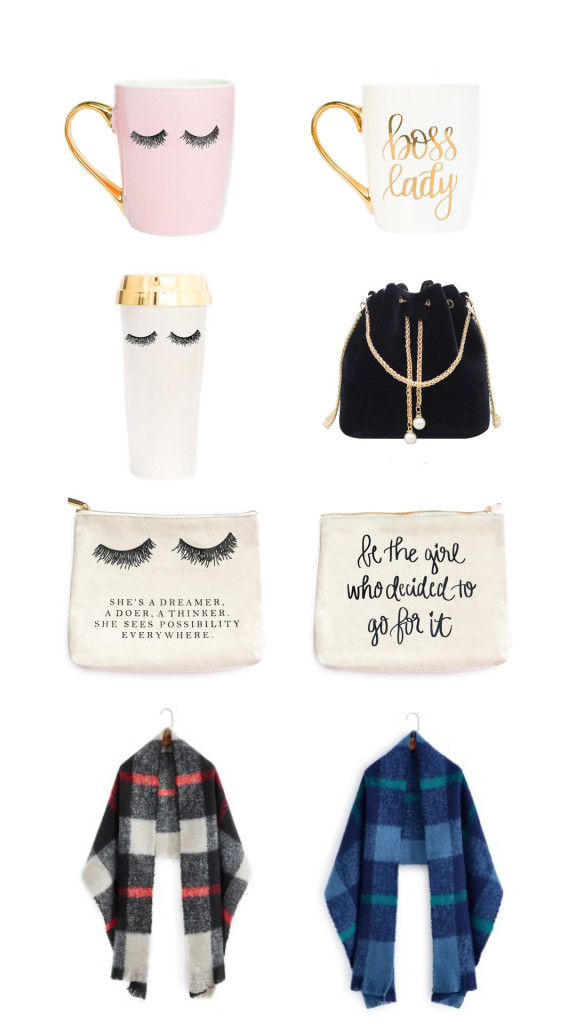 (1) | (2)  | (3) | (4) | (5) | (6) | (7) | (8)
ThePreppyMAG Boutique just re-stocked on our stocking stuffers and I couldn't be more excited to ship them out to ya'll this week. We seriously can't keep these scarves on the shelves (aka my kitchen table in my apartment 🙈 ) and I can understand why. They are so unbelievably soft, I've had so many people buy one and then make an additional order for their friends & family.
While I love all of our products, I do have to quickly plug our new drawstring bucket bags that are just being added to the collection this week. I'm actually obsessing over both styles. One is black velvet that is perfect if you are looking for a bag that goes with EVERYTHING and the other is grey velvet complete with a bow, which is better for more one-off occasions. Both are absolutely adorable and incredibly quality, so you really can't go wrong with either.
Just like yesterday, I'm giving $10 off your purchase with the code CHRISTMAS17 all week. Quick! Order your stocking stuffers before it is too late.