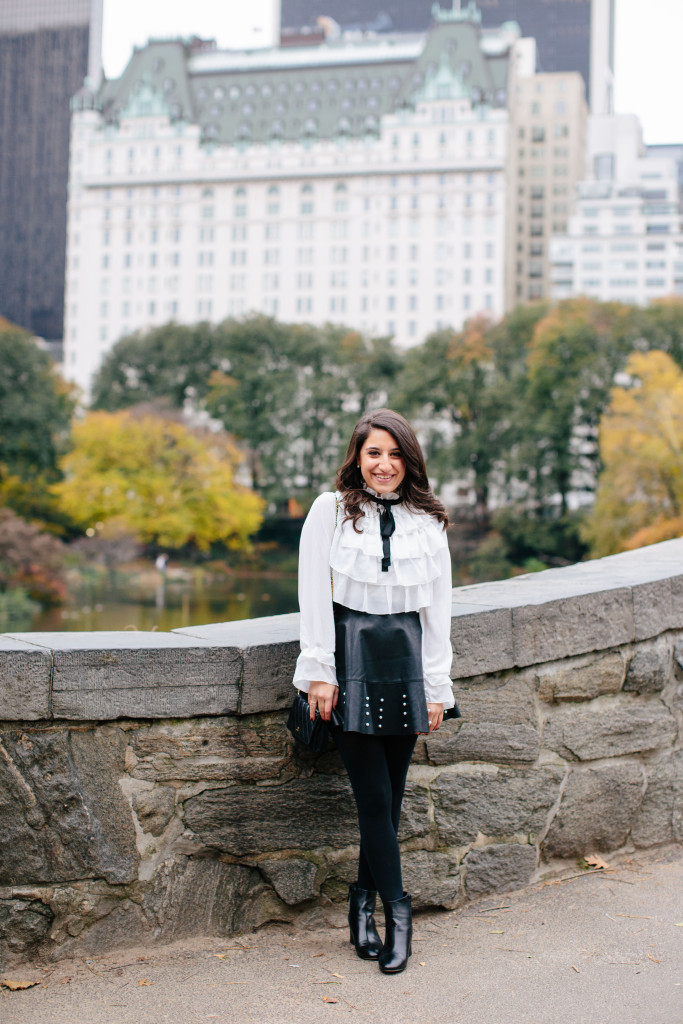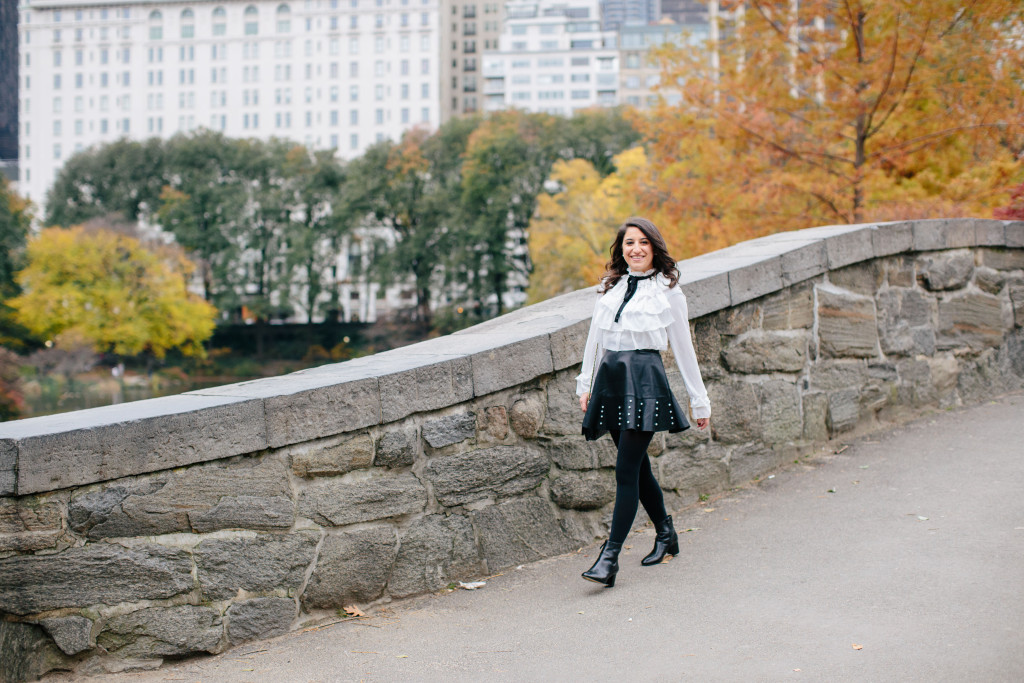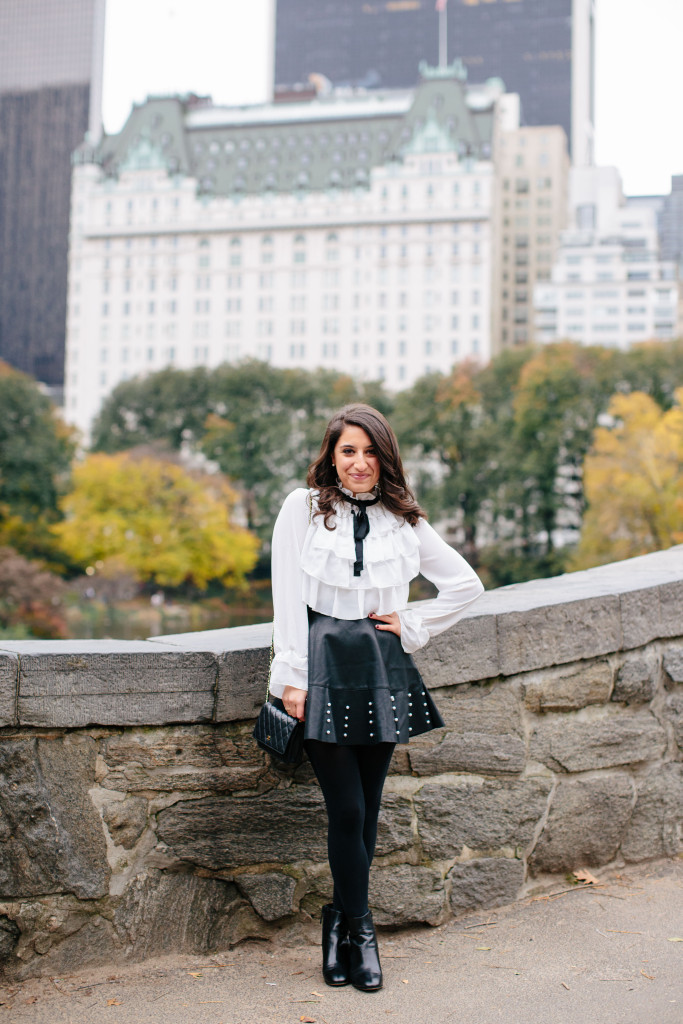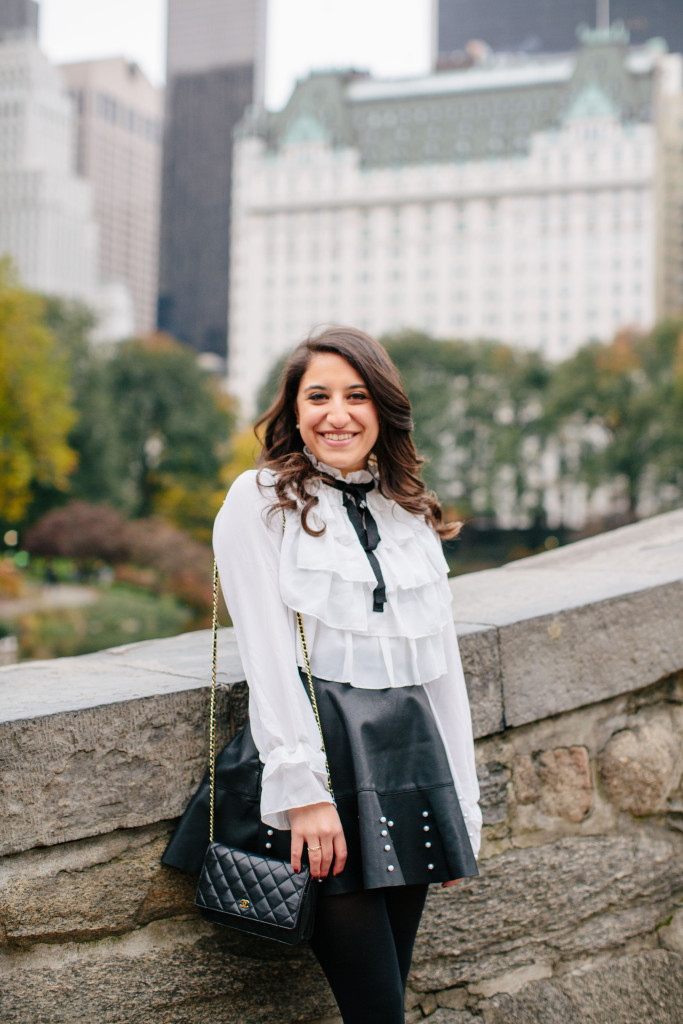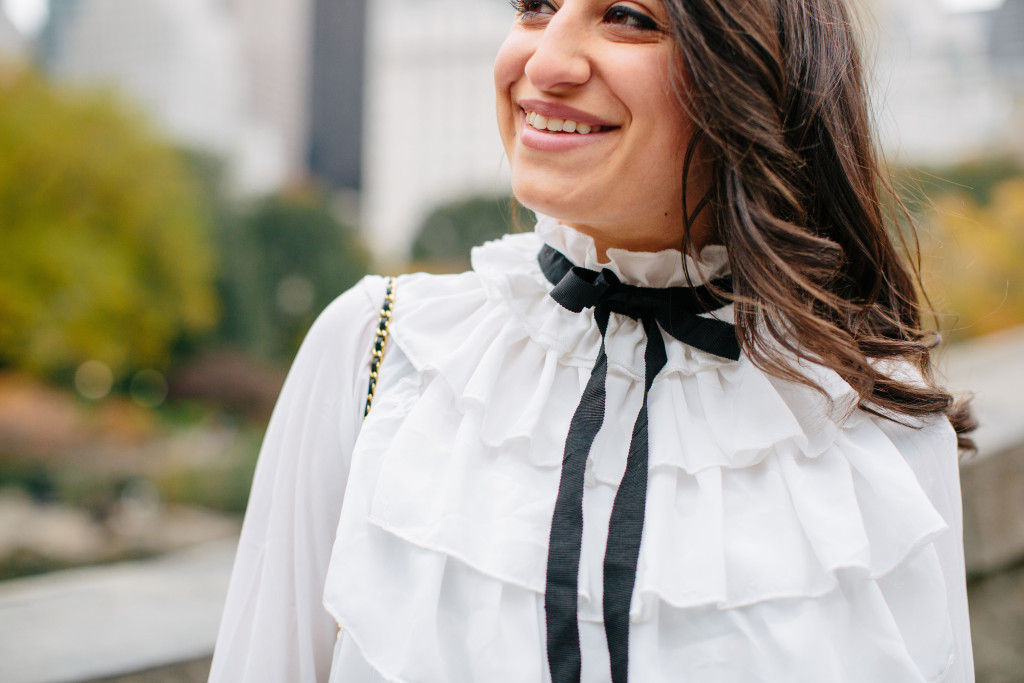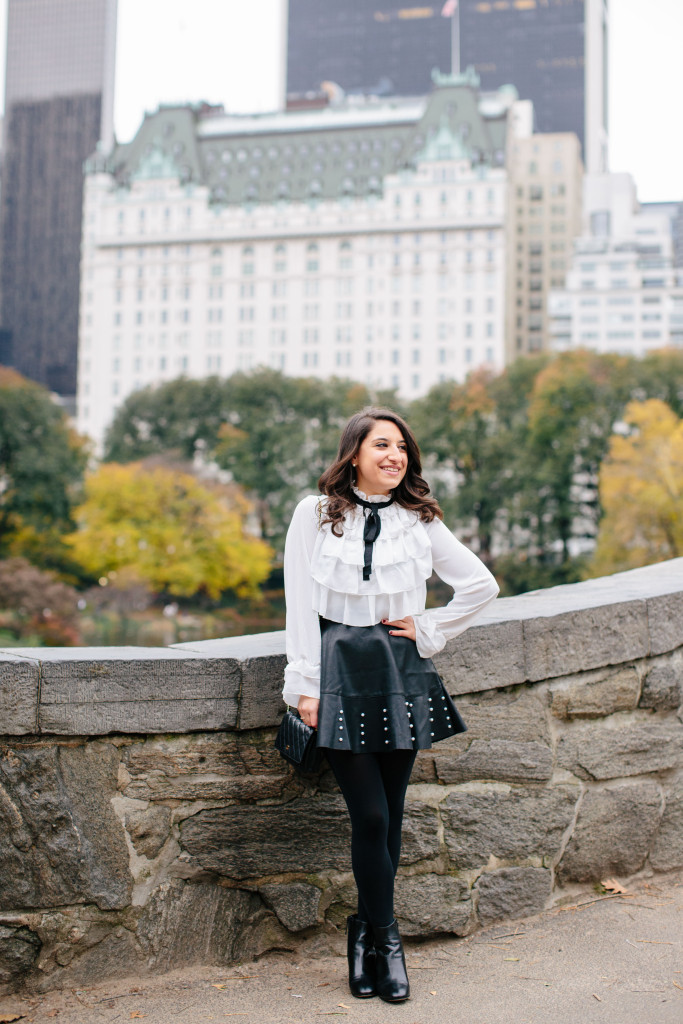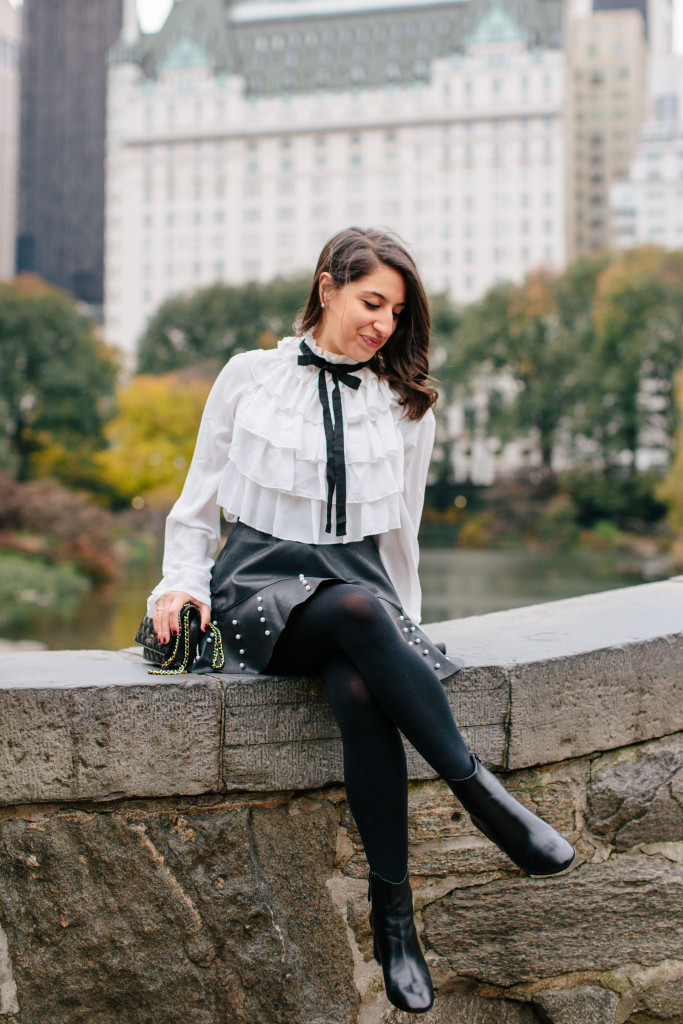 Top (ThePreppyMAG Boutique) | Skirt (ThePreppyMAG Boutique)  Tights (Anthropologie) |Booties (J.Crew) | Bag (Chanel)
Happy Monday! Hope everyone had a great weekend. I don't know about you, but I've been LOVING these holiday, family-filled weekends. This past weekend, I was back on Long Island for some much-needed family time. Let's be real, is there ever a time when you don't need some family time? There is nothing like a few hours with my siblings and cousins! We just have TOO much fun with each other.
While the weekend was delightful, I know this week is going to be a rollercoaster. Tom and I are finally celebrating our birthdays together with a trip to Breckinridge, Colorado for some skiing and snowboarding. While I'm crazy excited to get to Colorado, I'm also kinda dreading how busy the beginning of this week is going to be. Does anyone else slightly hate going on vacation because of all the work prep?
Regardless, I'm already planning some incredible Colorado excursions to share with ya'll, so stay tuned!
What I'm Wearing
Top (ThePreppyMAG Boutique) | Skirt (ThePreppyMAG Boutique)  Tights (Anthropologie) Booties (J.Crew) | Bag (Chanel)
If I said it once, I'll say it a million times. THIS outfit is another one of my favorites in the boutique. I'm obsessed with how versatile it is. I love how you could wear this outfit to work and easily transition to a night out on the town. For someone who works a lot of late hours, a versatile and chic outfit like this one is a must-have.
First and foremost, let's talk about this ruffled top. This lightweight blouse is perfect for tucking into any high-waisted skirt or pants. The ruffled neckline complete with a bowtie gives me major Blair Waldorf vibes, making it the ultimate top for NYC brunch (hence the name).
If I'm not wearing this top with this leather skirt, I'll be wearing it with a pair of high-waisted medium washed jeans for those days where you want to look put-together, but don't want to go full-fledged business casual.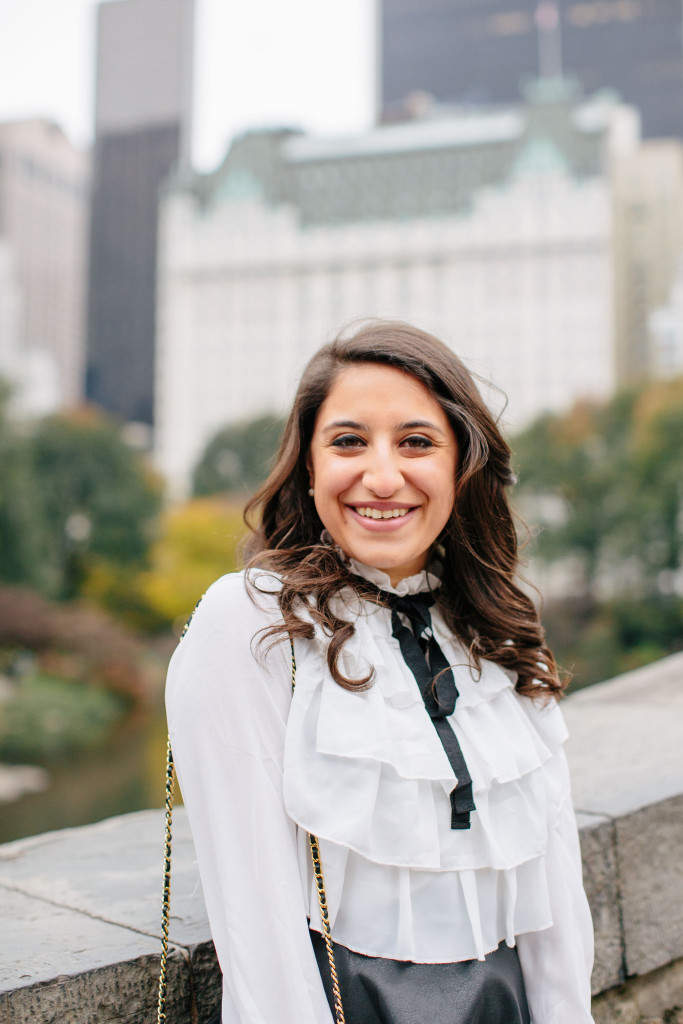 If you are girly, but want to fit in with NYC's chic and black-drenched streets, this skirt is the one for you. The pearls are daintily placed along the hemline balancing out the harsh leather. This is one of those skirts that can really be worn any time of year depending on what you pair it with. If you want to wear it in the summer or spring months, consider a simple black tank or v-neck.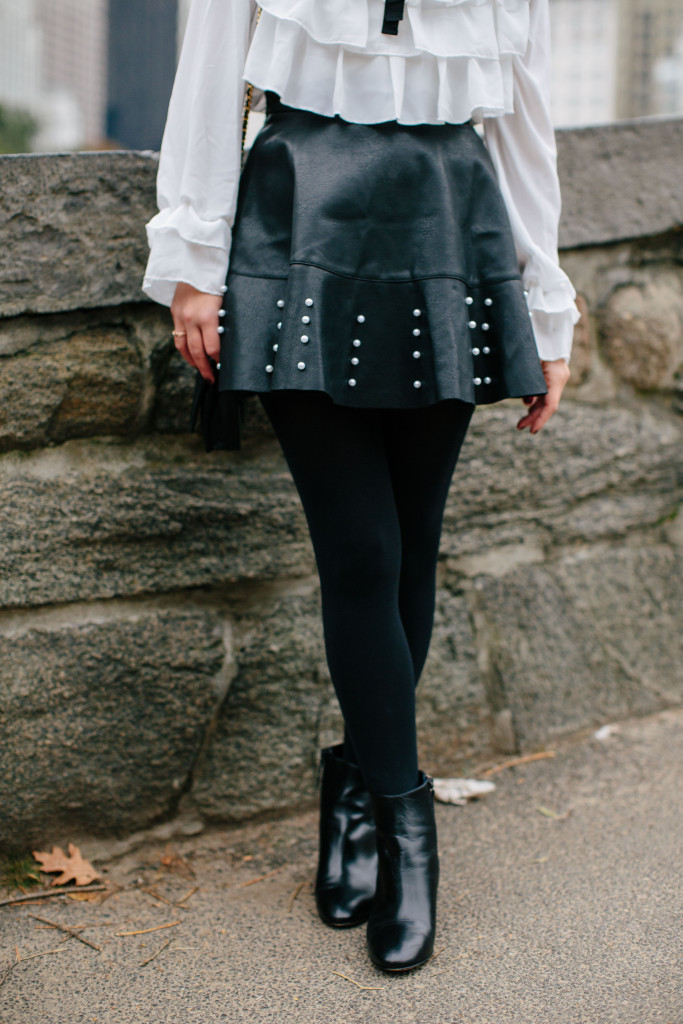 Now, let's talk about the most under-rated element of this outfit. This weekend I realized how incredibly important it is to have a great pair of tights. To be honest, I'm usually one to opt for a pair of drugstore tights because of how cheap they are and how easily I rip tights. However, in trying out this Anthropologie pair, I realized how life-changing a great pair of tights really is. These are so comfortable I could sleep in them. They have an awesome control top and are super stretchy all over. Not to mention, I've worn them about three times already!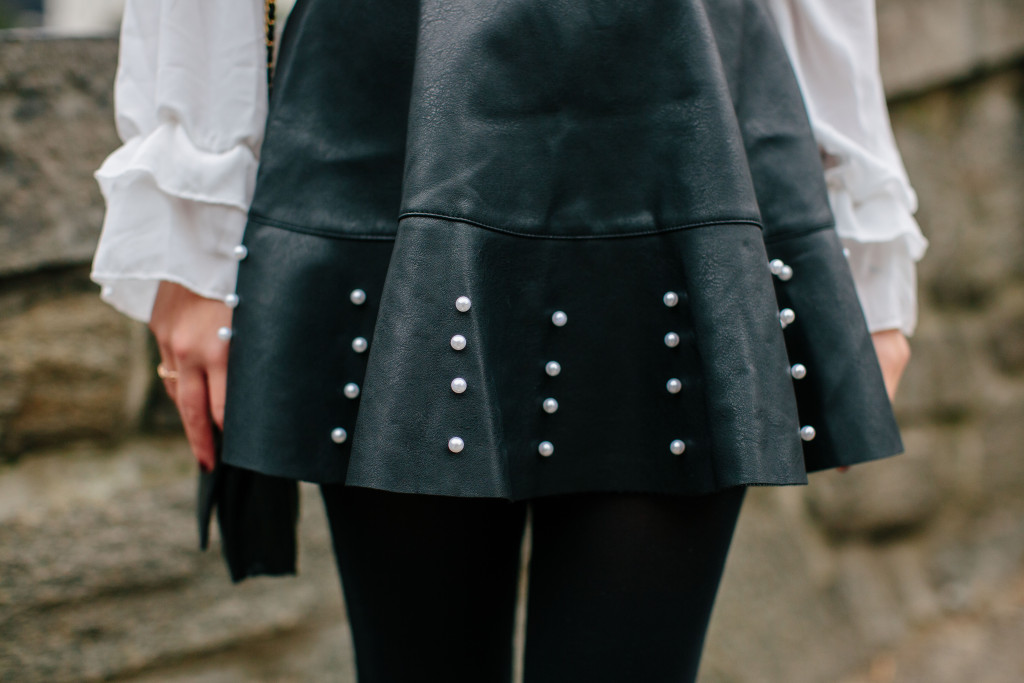 Last but definitely note least, my not-so-new-anymore booties! As I've said in my previous posts, I've been wearing these almost every day to work. They are the perfect height and style to be both professional and fashionable.
This outfit is definitely going to be my new go-to for this season's daytime brunches, girls night out, and big work meetings. How would you style this ensemble and what versatile event would you wear it to? Leave a few ideas in the comments, I always love to hear how creative ya'll are!