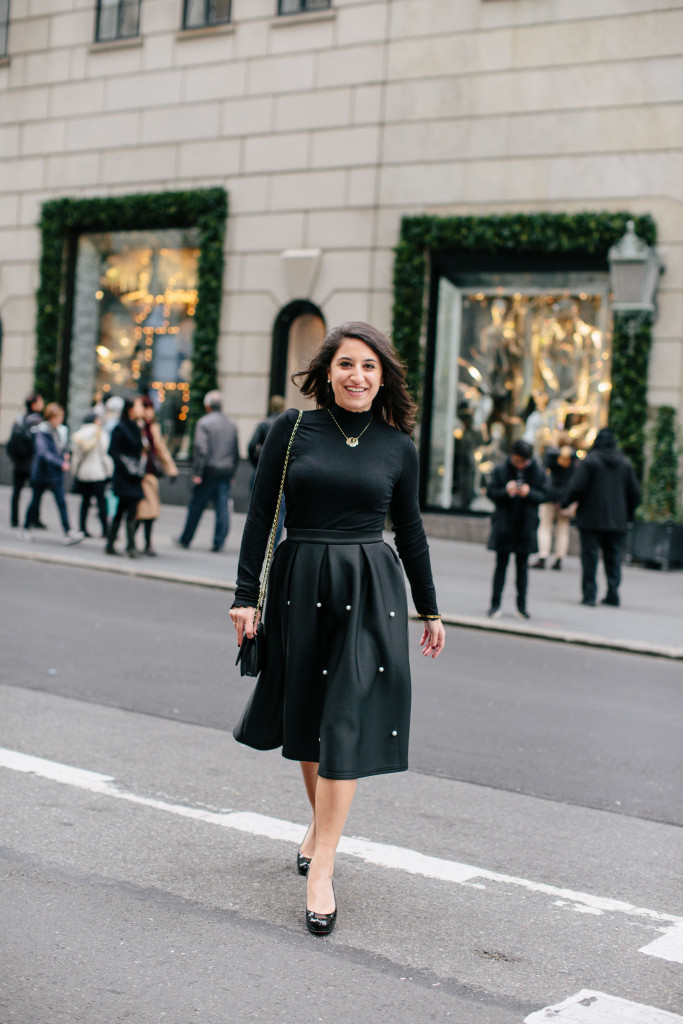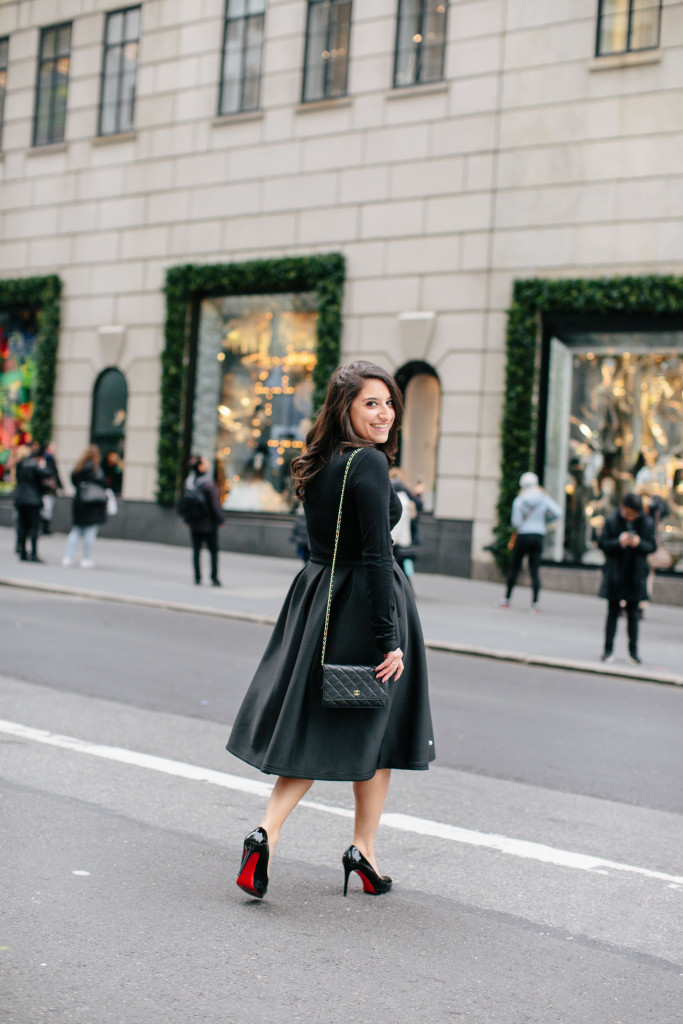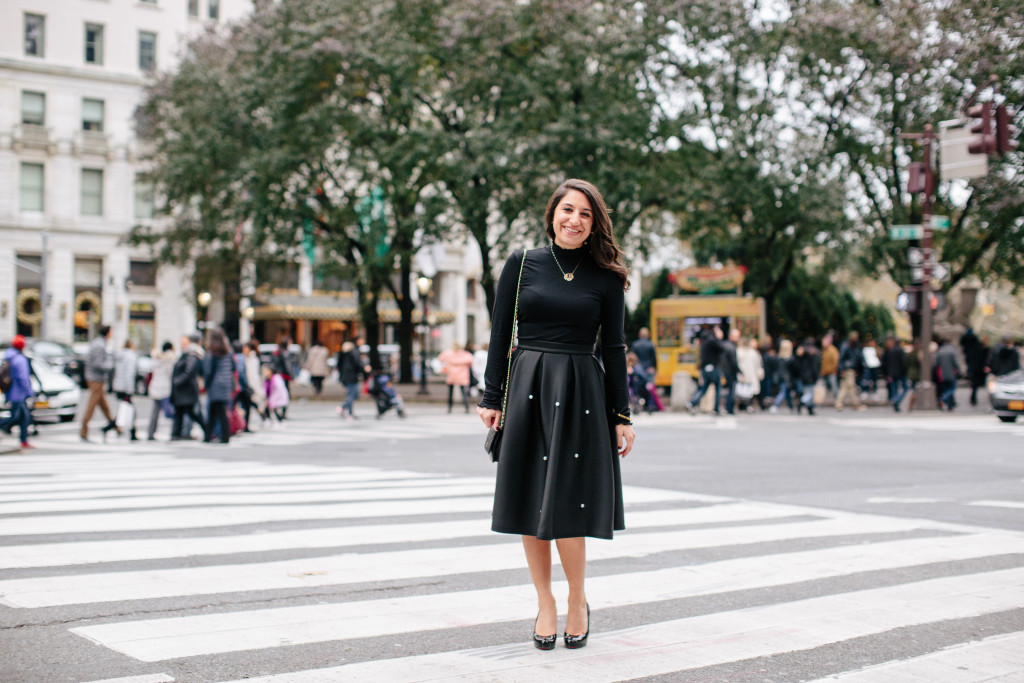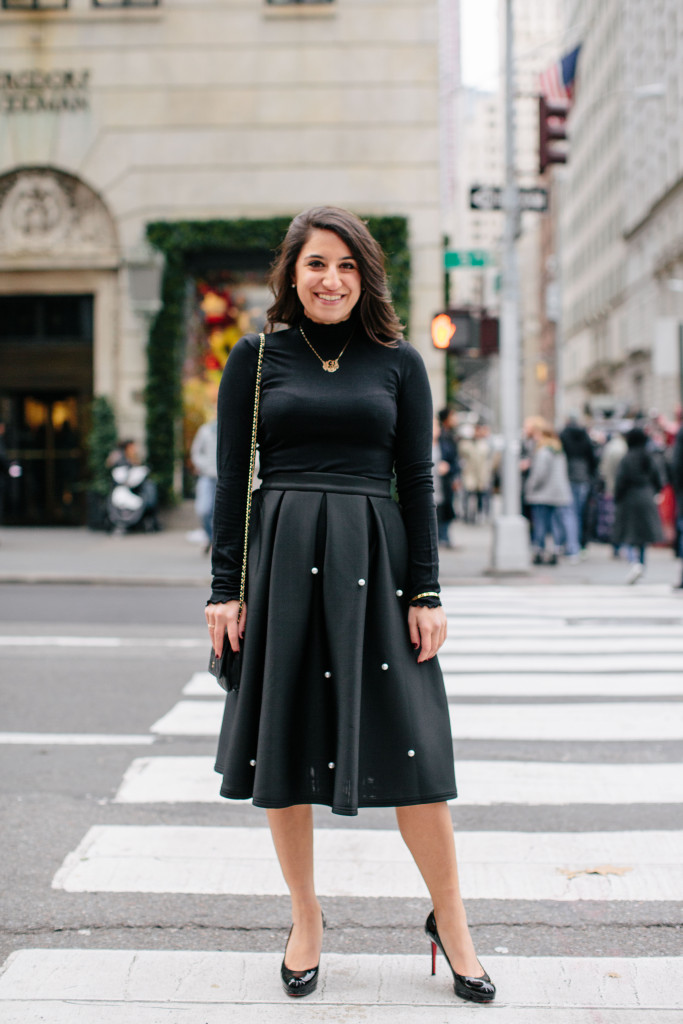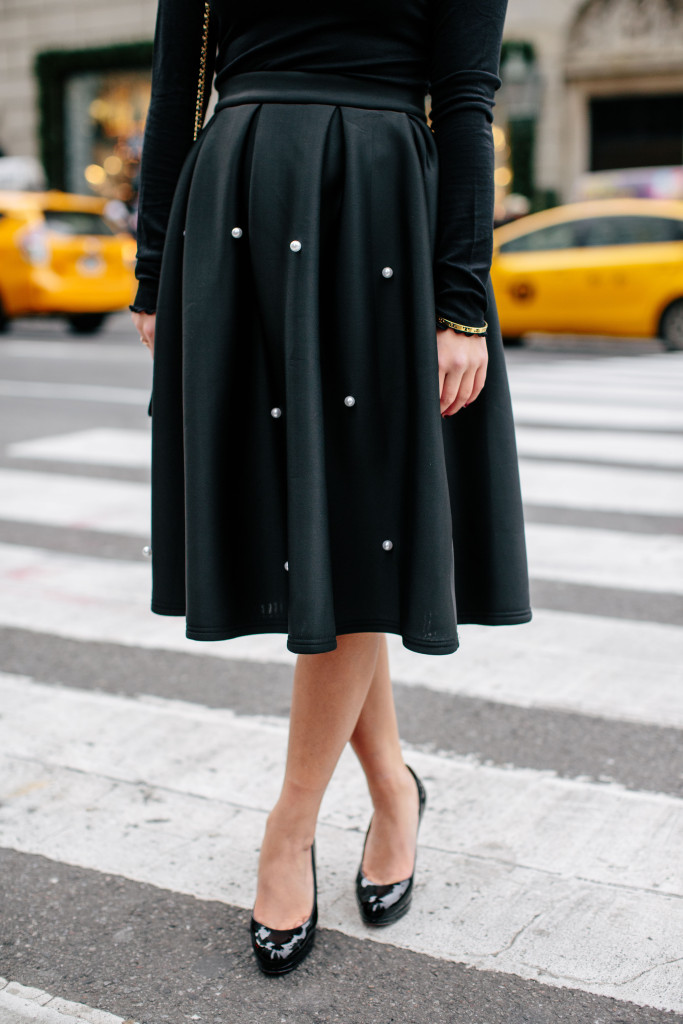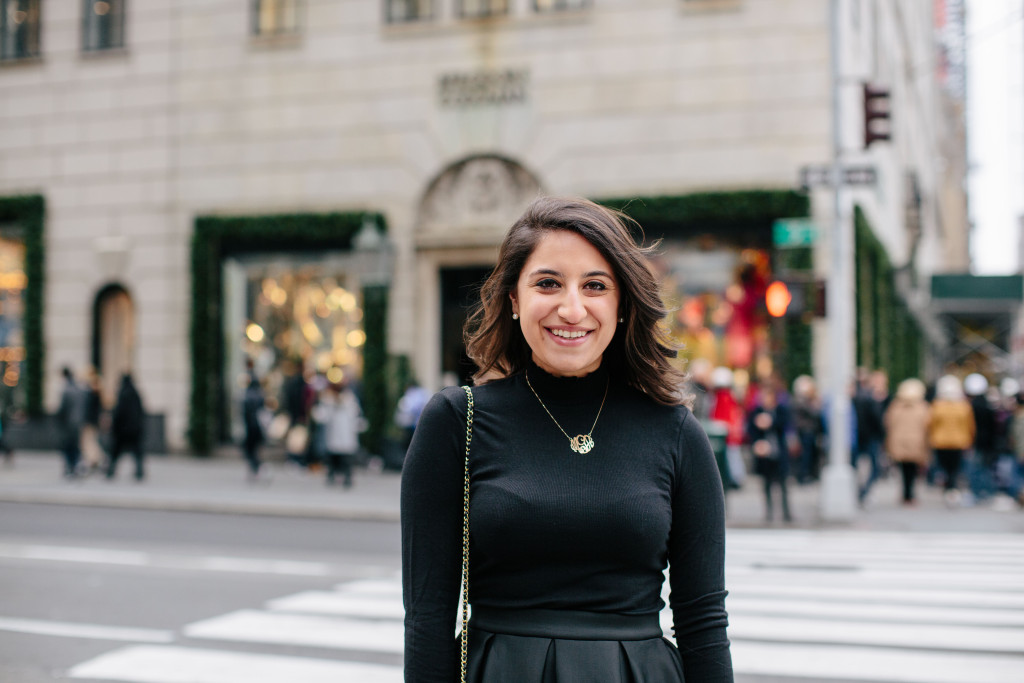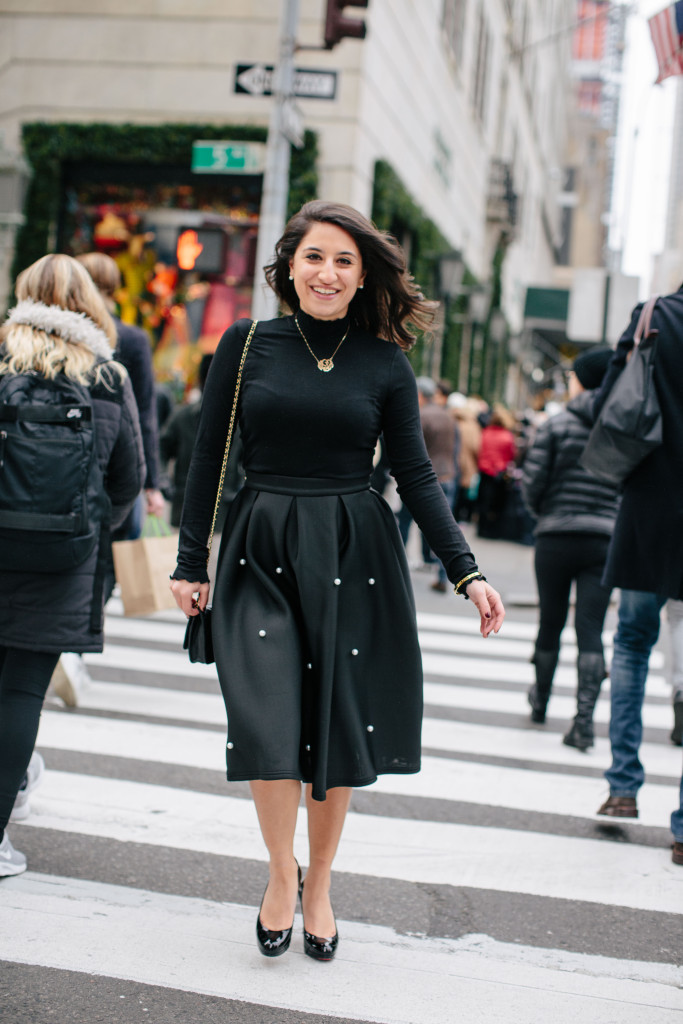 Top (Gap) | Skirt (ThePreppyMAG Boutique) | Bag (Chanel)
Shoes (Christian Louboutin) | Necklace (Marley Lilly)
Happy Cyber Monday, everyone! In case you missed it, I shared my top picks for today's sales HERE, but I also wanted to share one of my favorite outfits featured on ThePreppyMAG Boutique today. It has been such a whirlwind of a weekend. With Thanksgiving, time with my friends from Long Island, a quick college reunion and of course, the launch of ThePreppyMAG…I'm feeling so loved and overwhelmed by the support I have from the readers of ThePreppyMAG. Seriously, you all are the best and continue to be my constant motivation!!
This week kicks off the official first week of the holiday season and I'm so excited! From decorating the apartment, attending different tree lightings and events around the city, to picking out our Christmas tree, there are so many different ways to celebrate! However, above all one of my favorites is shopping for my friends & family. A tradition my mom and I have had since moving into to the city is a day full of shopping on Madison and Park Ave. We hit up all of our favorites, Bergdorfs, Bendels, Bloomingdales, etc. But in all honesty, we spend more time taking in the holiday sights than shopping. 😜
What I'm Wearing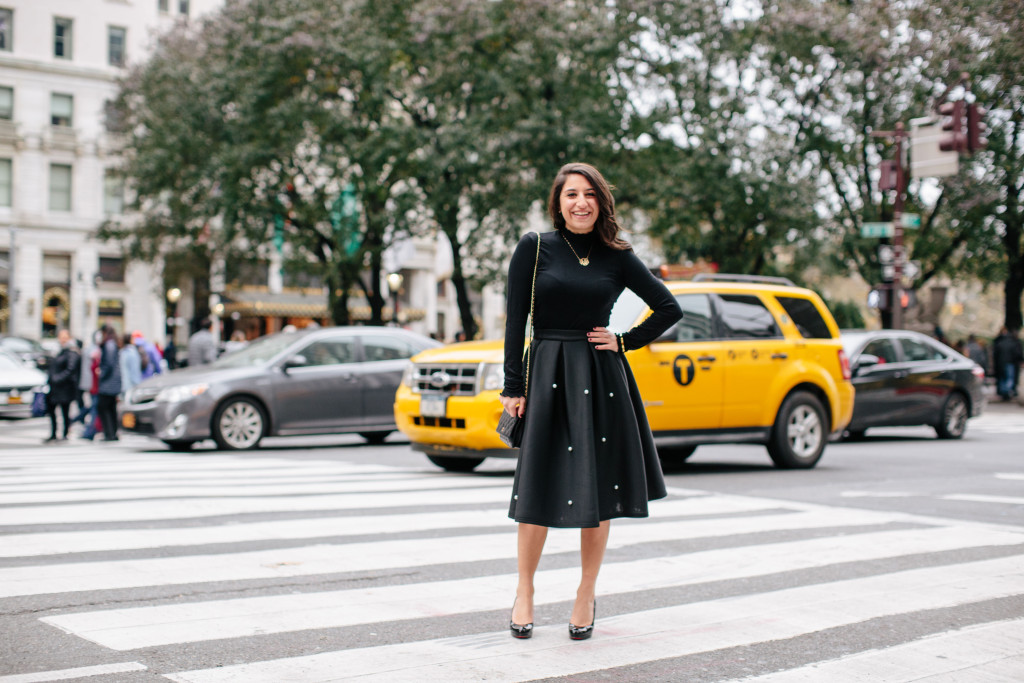 Top (Gap) | Skirt (ThePreppyMAG Boutique) | Bag (Chanel)
Shoes (Christian Louboutin) | Necklace (MarleyvLilly)
I'm absolutely obsessed with this midi skirt from ThePreppyMAG Boutique. This pearl studded skirt is the perfect piece to make any of your outfits holiday-ready in a snap. This skirt is perfect for all body types. Seriously, it is stretchy in all of the right places, but adds definition where my body needs it (i.e. the waste band 😳).
Truthfully, when I first tried on this skirt I wasn't in love. I felt like it made me look fat and a little Kimmy Schmidt mole woman-like. That said, you really need a great top to make this skirt work. Enter– this perfect ruffled gap turtleneck. I can't describe how soft and comfortable this top is in words. I've worn in about three times in the last week, so hopefully that speaks for itself!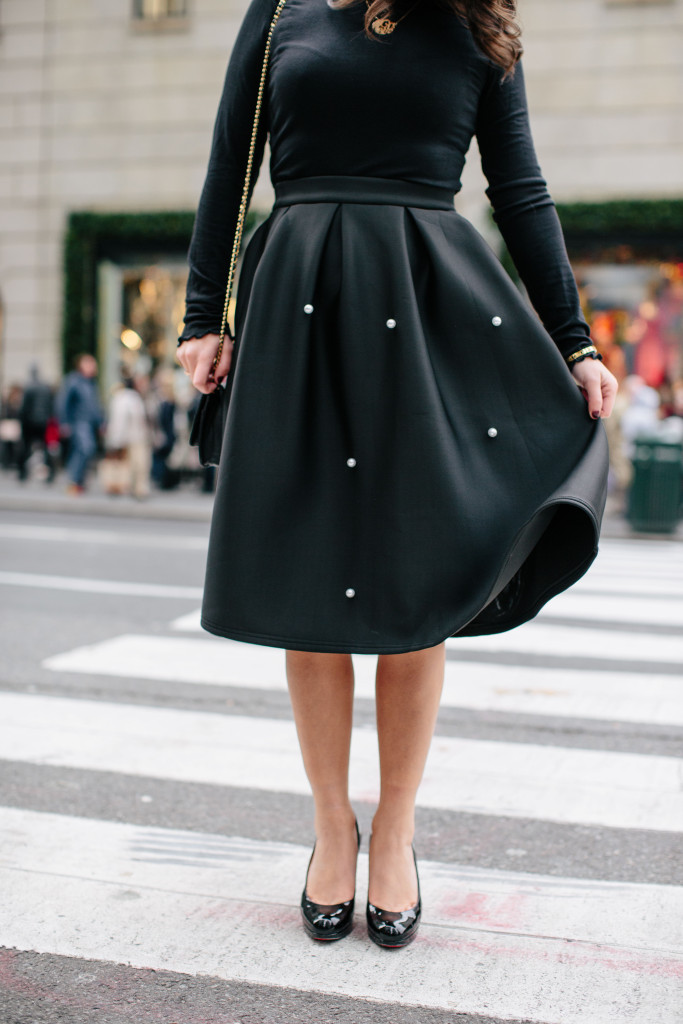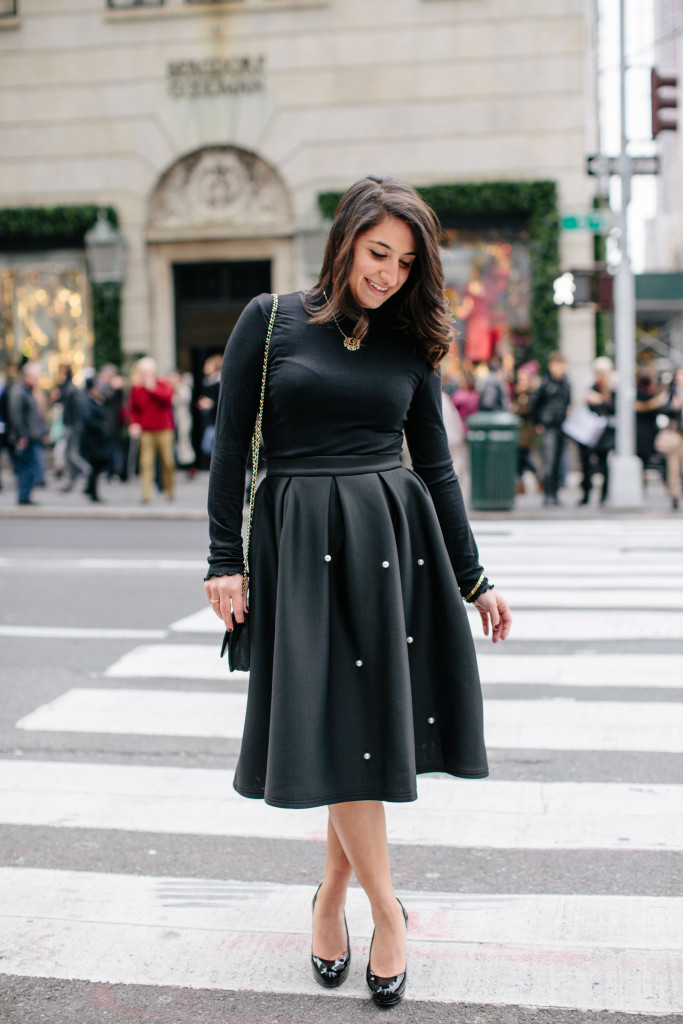 Around the holidays, I always get questions about my monogramed…everything! BUT, mostly this necklace. 1) Likely because monogrammed anything makes for a great gift and 2) Monograms are absolutely adorable. My parents bought me this necklace a few Christmases ago and it has become a staple in my ensembles. My favorite shop for monogrammed jewelry, bags, clothes and other accessories is hands down Marley Lilly. My mom and I even bought a ton of stuff this weekend off the site for my Grandma's Christmas stocking.