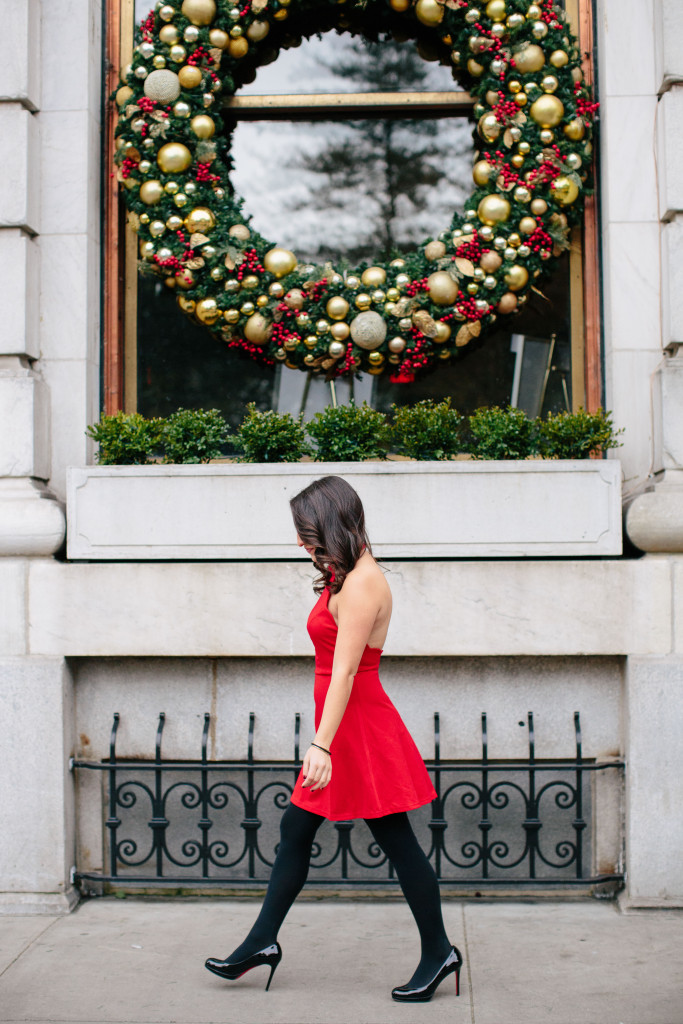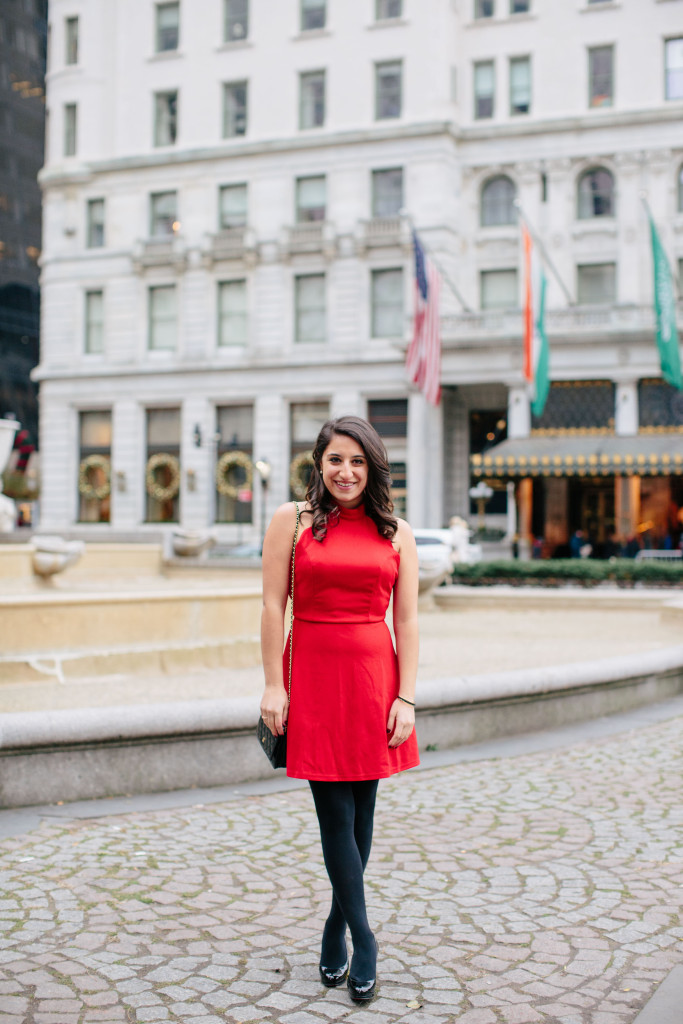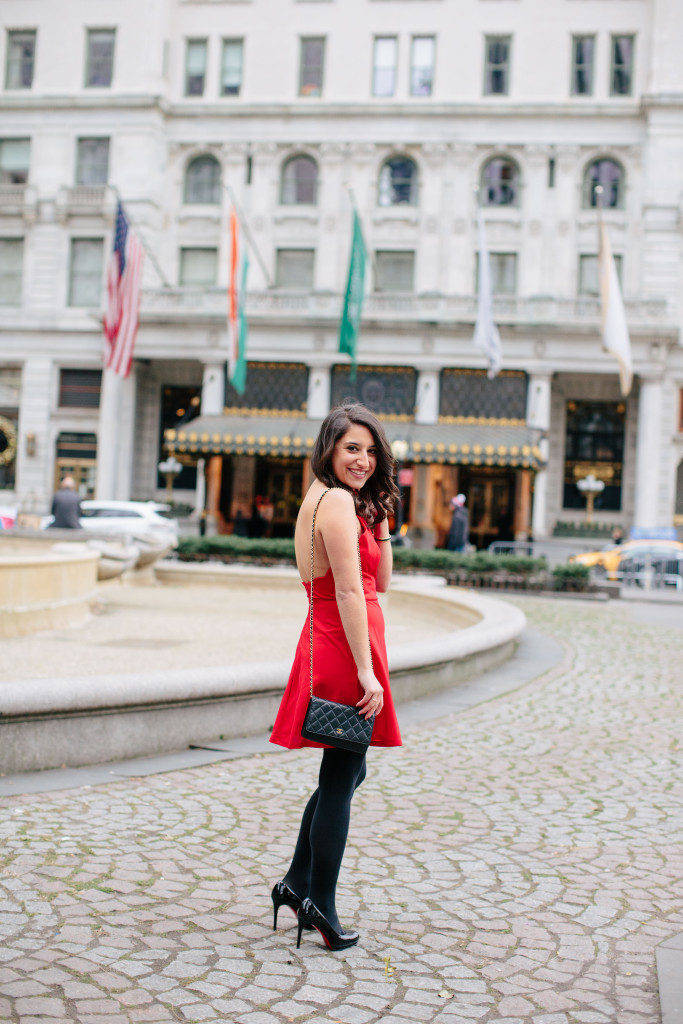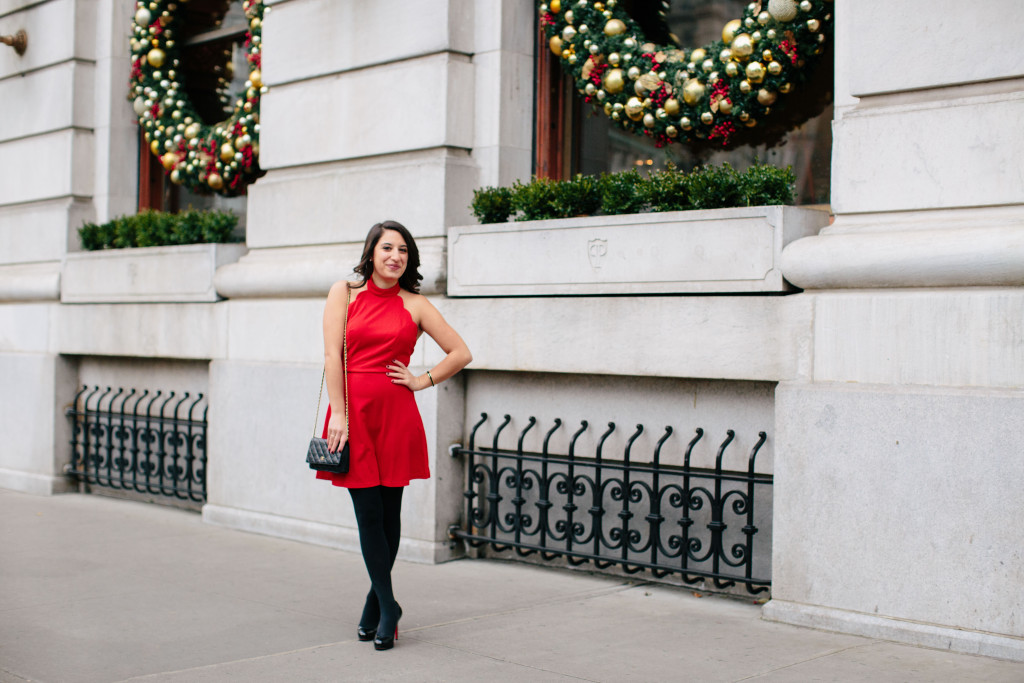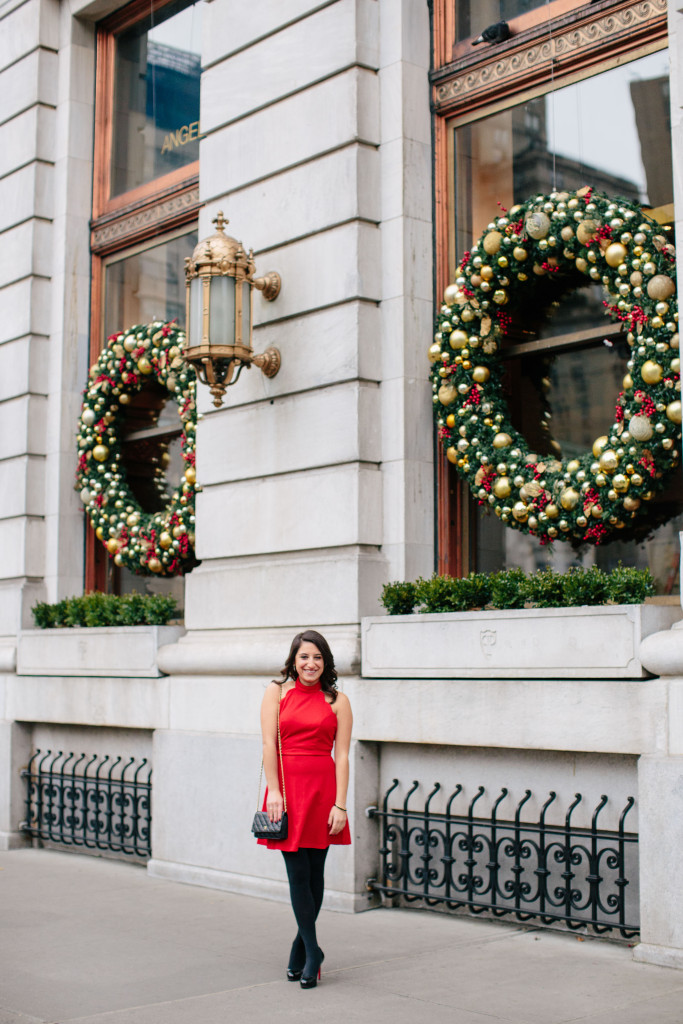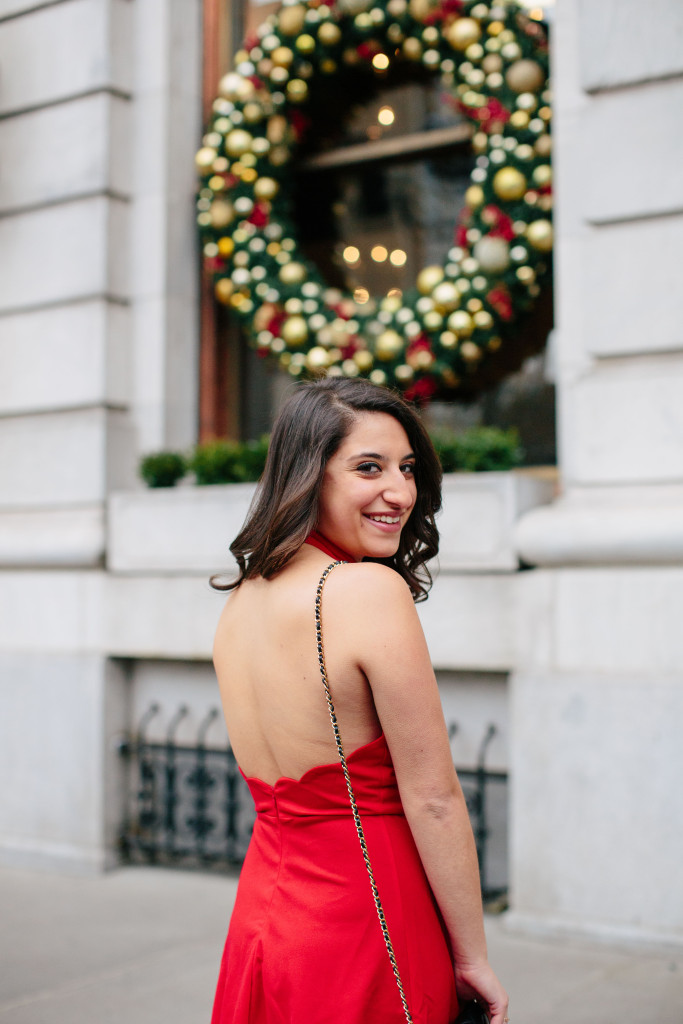 Dress (ThePreppyMAG Boutique) | Bag (Chanel)
Tights (Anthropologie) | Shoes (Christian Louboutin)
I can't believe the day is finally here! I've writed this post in my mind a thousand times over the last six months and it is unreal that is actually happening. Today, ThePreppyMAG boutique officially launches and I could not be more ecstatic, proud, nervous, excited, scared…basically, I'm a ball of emotions!
ThePreppyMAG boutique is an exclusive collection of holiday styles curated specifically for the readers of ThePreppyMAG. As our holiday planners book up and we are busy shopping for our loved ones, ThePreppyMAG is designed to make shopping for yourself a breeze. Whether it be your office Christmas party, New Year's Eve or just a shopping outfit, ThePreppyMAG Boutique has something in mind.
Over the last six months, you may have noticed that the blog has been a little quiet, I've been running in a million directions and I was convinced that I would never get to this moment. Right now, I'm pinching myself because I still don't know if this moment is real. Before I officially launch, I wanted to thank YOU all. The readers of ThePreppyMAG inspired this boutique and are my constant motivation. Even, when I thought I was about to give up. So in a time that we are talking about what we are thankful for, I'm not only thankful that you all come back week after week to read ThePreppyMAG, I'm also thankful for you being my constant inspiration!
What I'm Wearing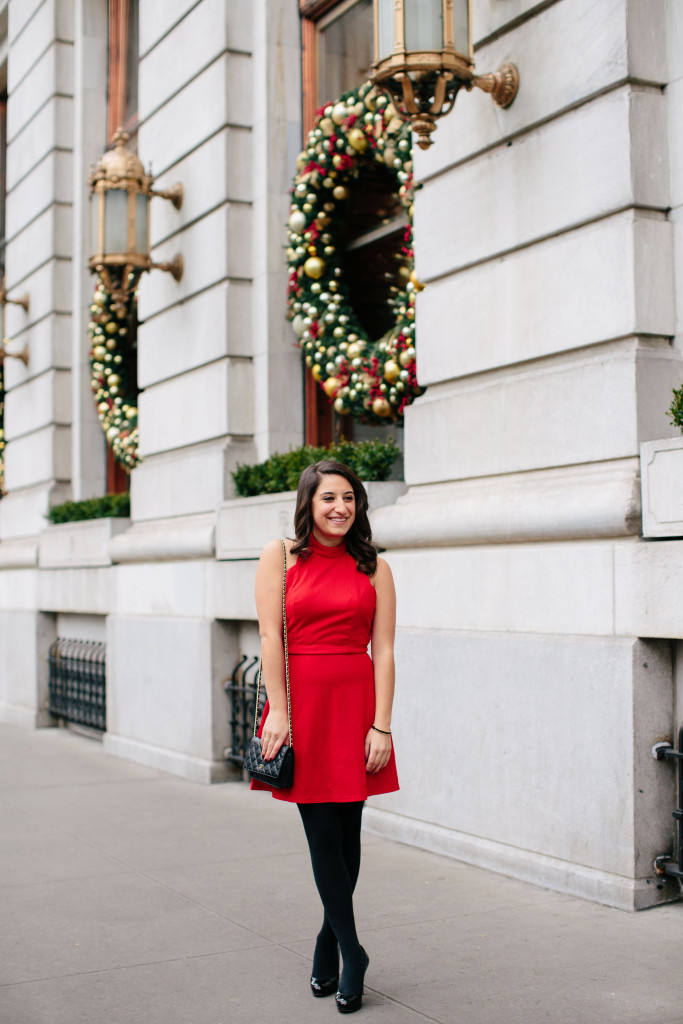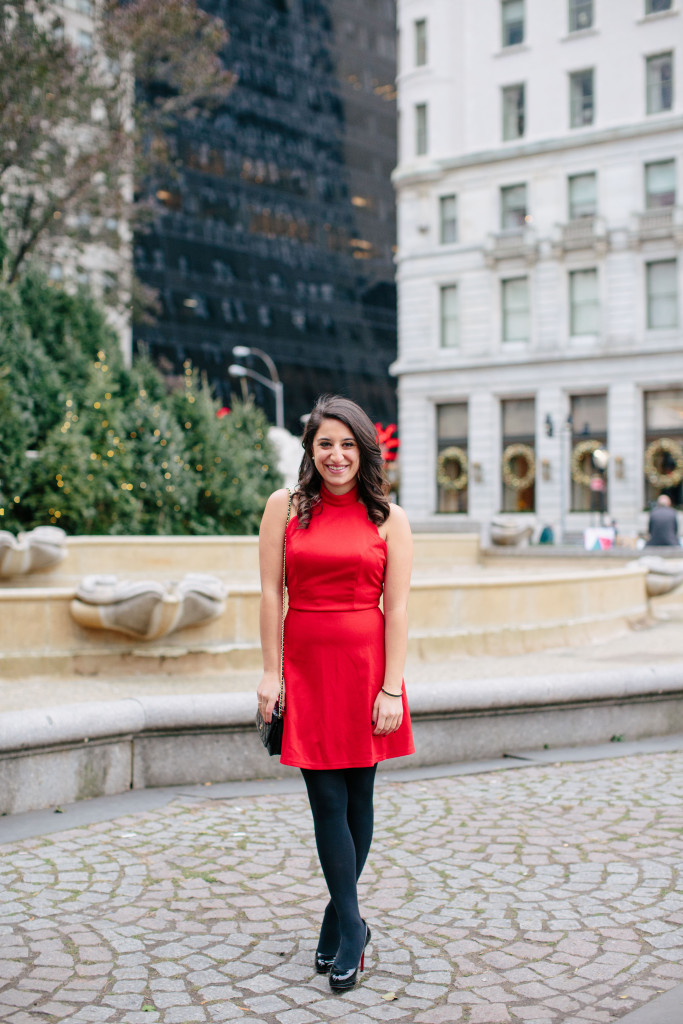 Dress (ThePreppyMAG Boutique) | Bag (Chanel)
Tights (Anthropologie) | Shoes (Christian Louboutin)
This dress is called 'What You're Wearing To Your BFF's Holiday Party' because it is simple, sweet and all you need to be festive this season. The red hue is the perfect pop of color that you need to arrive in the holiday spirit. My favorite part about this dress is how easy it is. I'm always running around crazy trying to coordinate the perfect holiday party outfit, but this is a one-and-done deal because it is literally SO easy to style. All you need is a pair black tights, pumps, and a black scarf/pashmina (because it is winter and all), and you are a done deal!
This dress is one-part innocent (with the scalloped hem and halter neckline) and one-part sexy with the open back. Just what you need to jazz up this season's soirées. I'm not usually one to wear crazy open-back dresses like this, but I couldn't help myself with this one. I knew I had to have the moment I saw it.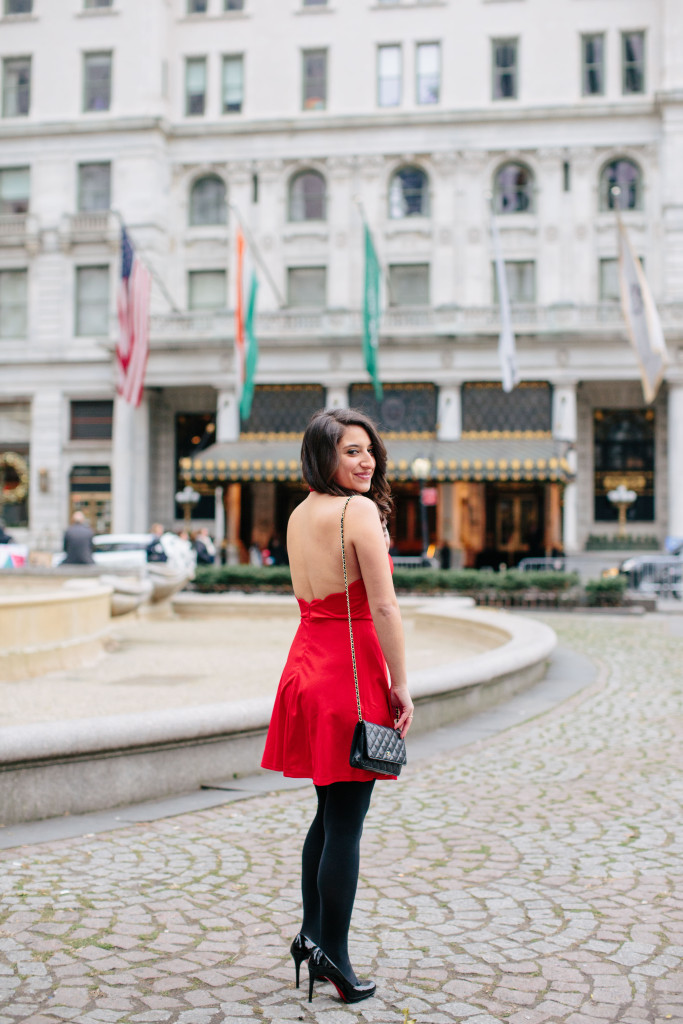 Okay so you are probably wondering how this number fits. Overall, I find that it is true to size, but allows for some extra room in the bust (or maybe I'm just flat-chested  🙃). In my honest opinion, I didn't mind the extra room in the bust because it helps the top blouse over the skirt part of the dress and excuse any belly self consciousness!
This is definitely going to be a go-to for me all season long so I'm warning you now that you'll likely see it a few times over on my Instagram, but that is what happens when you find a dress that is too perfect.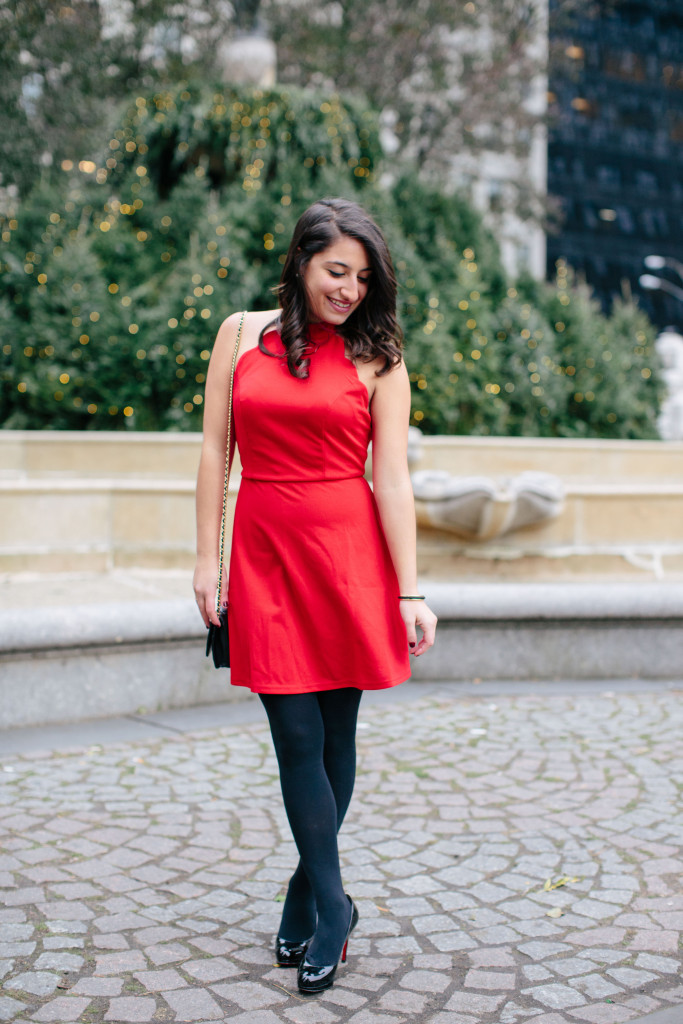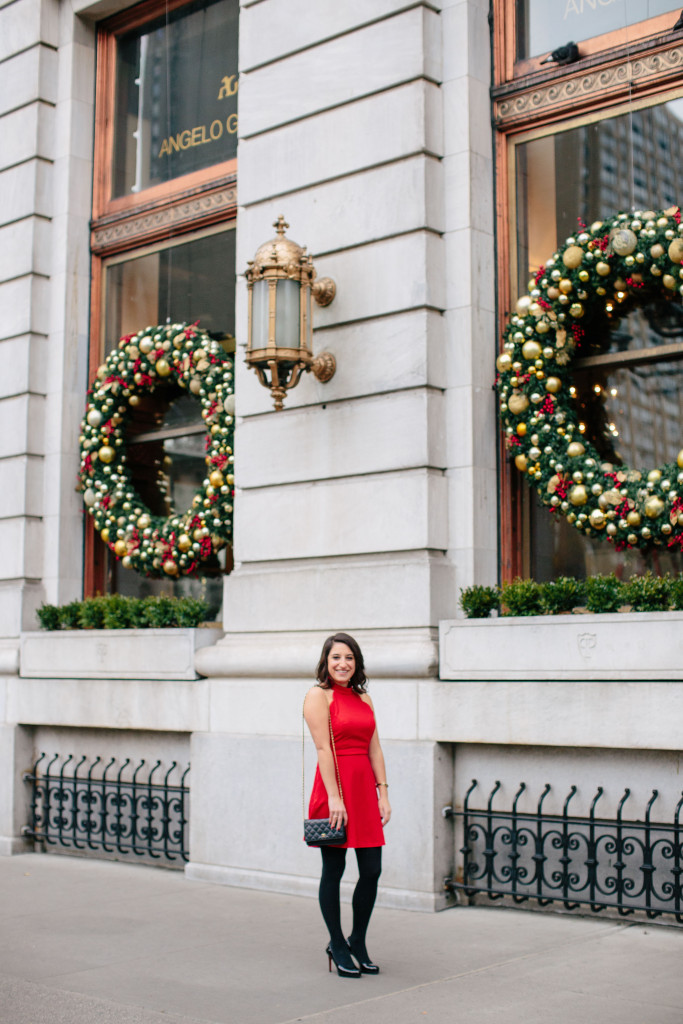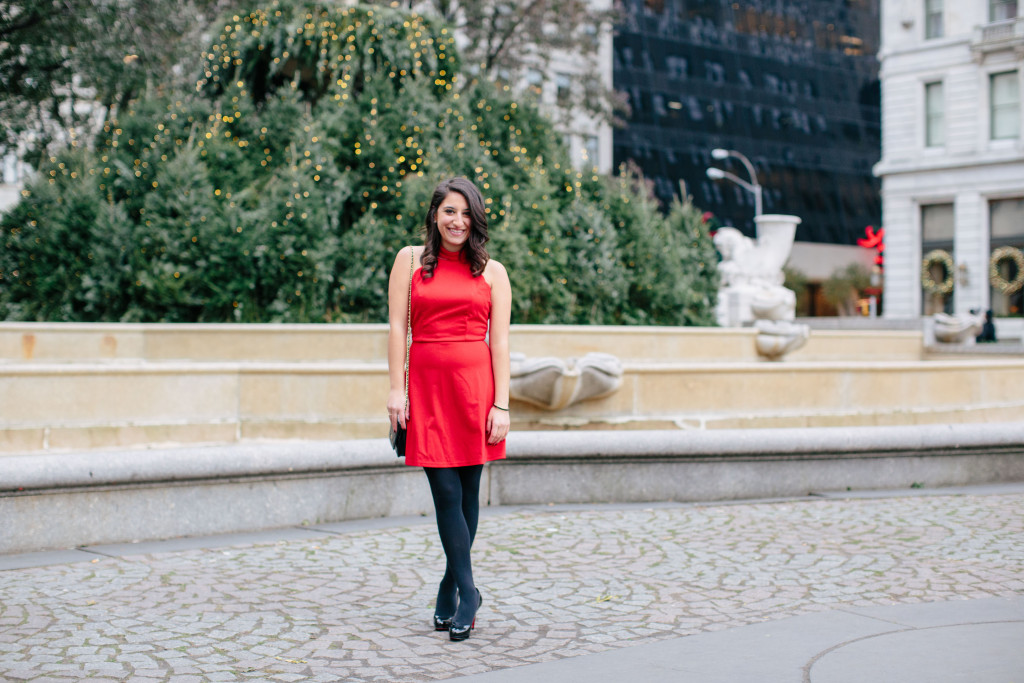 Have questions, comments, concerns?! I'd love to hear them! Feel free to leave a note in the comments or email me at thepreppymag@gmail.com for 1-to-1 consultation.