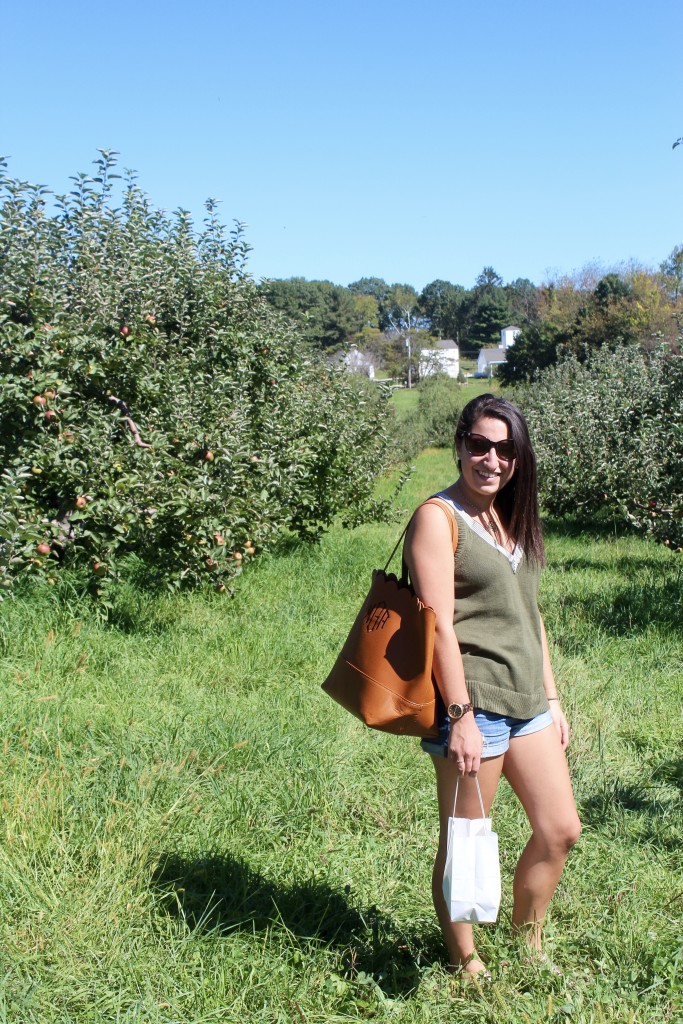 Top (J.Crew) | Shorts (J.Crew) | Bag (Marley Lilly)
Sunnies (Michael Kors) | Watch (Michael Kors)
This past weekend, Tom and I had the pleasure of visiting our friends Austin and Stella at their home in Washington, Connecticut. Washington is a quintessential New England, rural town and is actually the town that inspired Gilmore Girls' Stars Hallow. This was the third time we've visited Austin and Stella, so instead of visiting all of the Gilmore Girls spots again, we hit up a few hidden gems just like the locals.
It's been a while since I've written a travel guide (see here for my last one!), but here are a few tips on where to stay, what to do, where to eat, and what to wear! Enjoy!
Where To Stay: 
Obviously, Tom and I stayed in Austin and Stella's beautiful home (which is for sale BTW!), but there are a few beautiful hotels and bed and breakfasts in the area. If you are a Gilmore Girls fan, you'll definitely want to stay at the Grace Mayflower. This is where Amy-Sherman Palladino (writer of Gilmore Girls) stayed when she was inspired to build the world of Stars Hallow. This also happens to be the place Austin and Stella had their wedding rehearsal dinner last summer and it was BEAUTIFUL!! From the delicious food, adorable garden out back to the beautiful boutique rooms, this is a place I'll definitely want to visit again.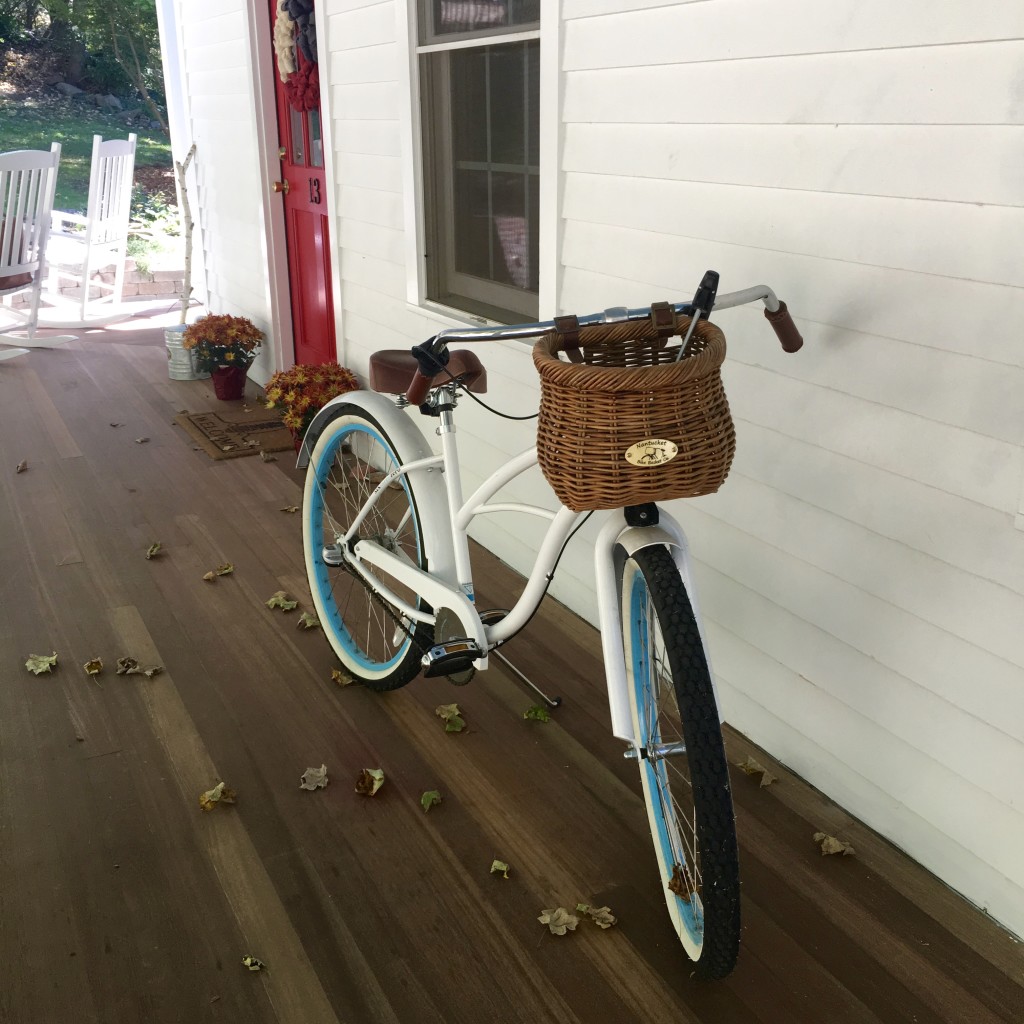 It takes a very pretty penny to stay at the Grace Mayflower, which is why Tom and I stayed at the Heritage Inn when Austin and Stella got married. The Heritage Inn is about a 20-30 minutes very scenic drive away from Washington and definitely more affordable.
Despite the amazing hotels and inn's in the area, staying at Austin and Stella's home was by far my favorite. The quite comparison from NYC is comforting and I'm obsessed with the rural feel they've created. From the farmhouse sink to the wraparound porch, this house is a much-needed break from the bustling city. That said, if you have the opportunity, I'd definitely try to get an Airbnb in the area to replicate the perfect Washington, CT experience.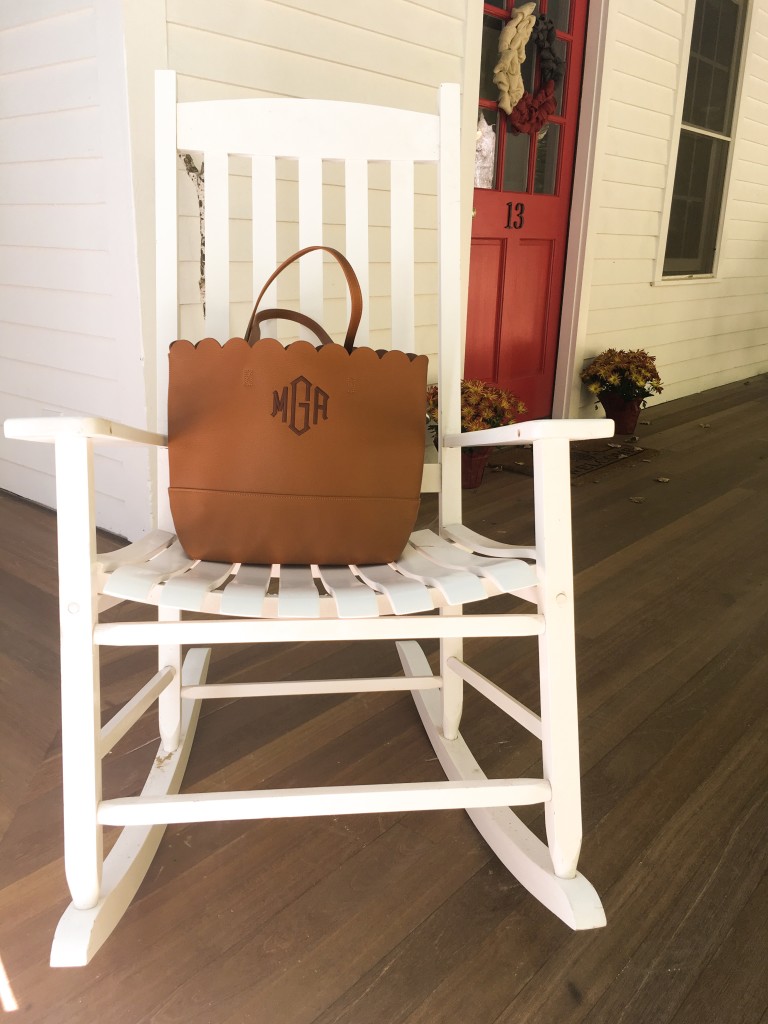 What To Do
Even though it felt like summer we pretended like Fall was here and went Apple Picking at Averill Farm. This orchard had hundreds of rows of apple trees that were full of ripe apples ready to be picked. We got to the orchard pretty early (around 11:30am), which was perfect timing since it was when people were just starting to arrive. After walking up and down the rows of apples we made our way back to the barn where we could pick up cider, apple wine and of course apple cider doughnuts. There was also a tent set up by Pizza By The People, making fresh wood-fired pizzas. Of course, we chose all of the above and made ourselves at home at one of their scenic picnic tables.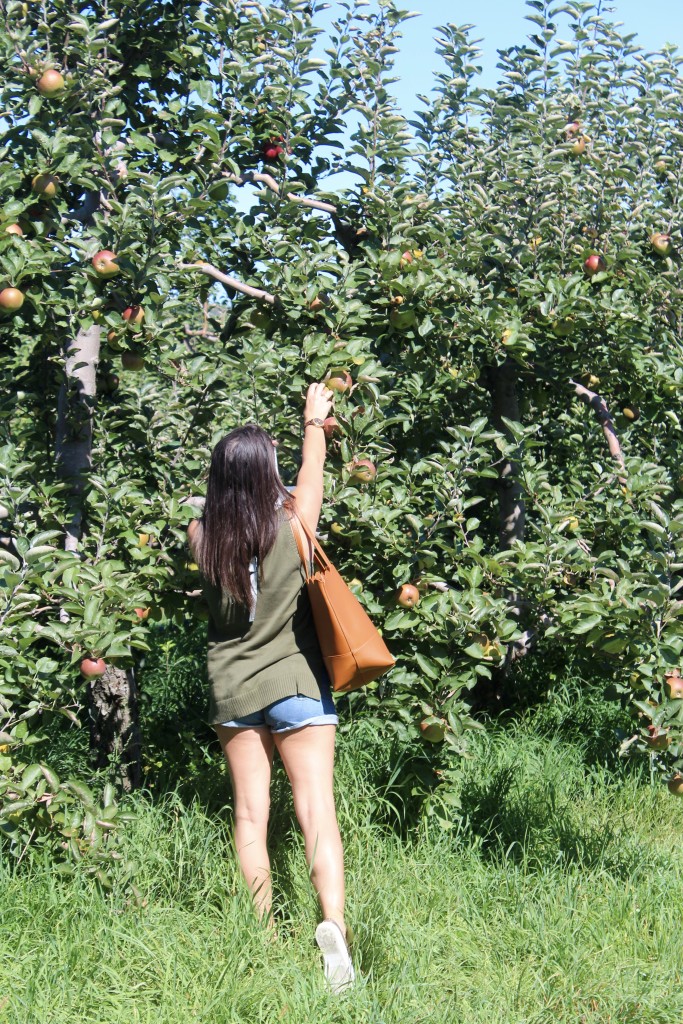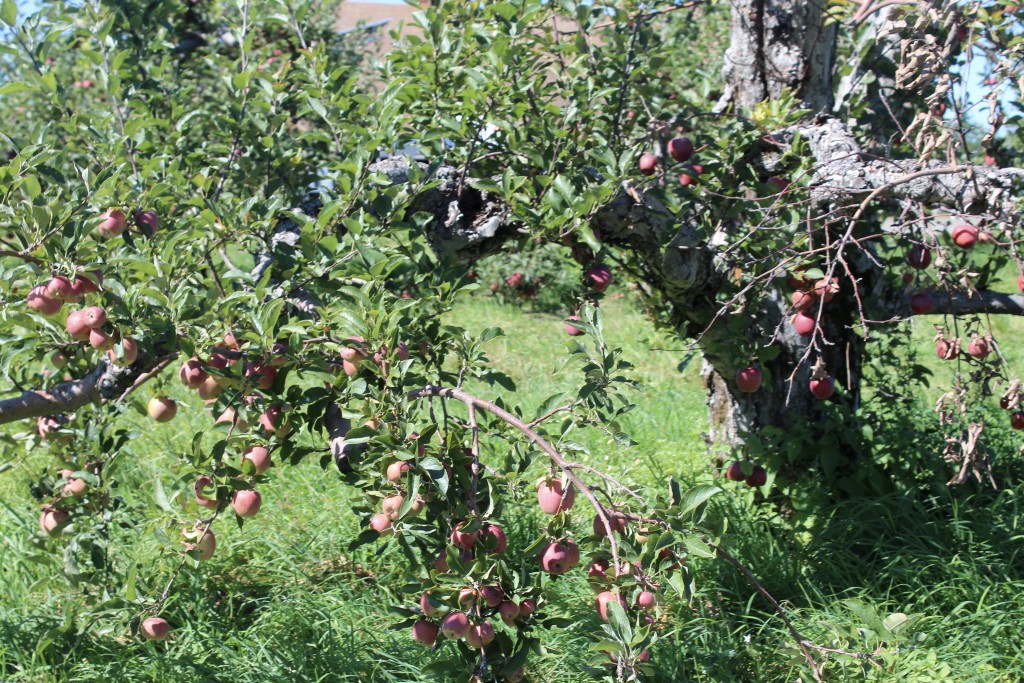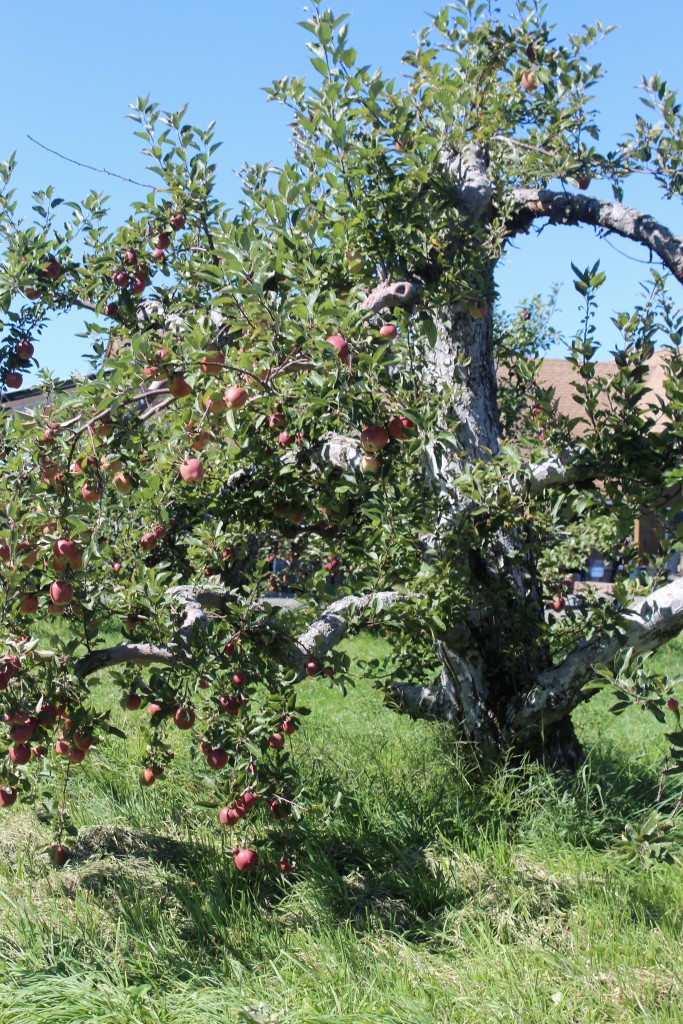 Other than chilling out and enjoying each other's company, we also made some time to walk the different hiking trails in the area. This was one of my favorite parts of the weekend because we got to hangout with Austin and Stella's adorable pup, @adaisyday.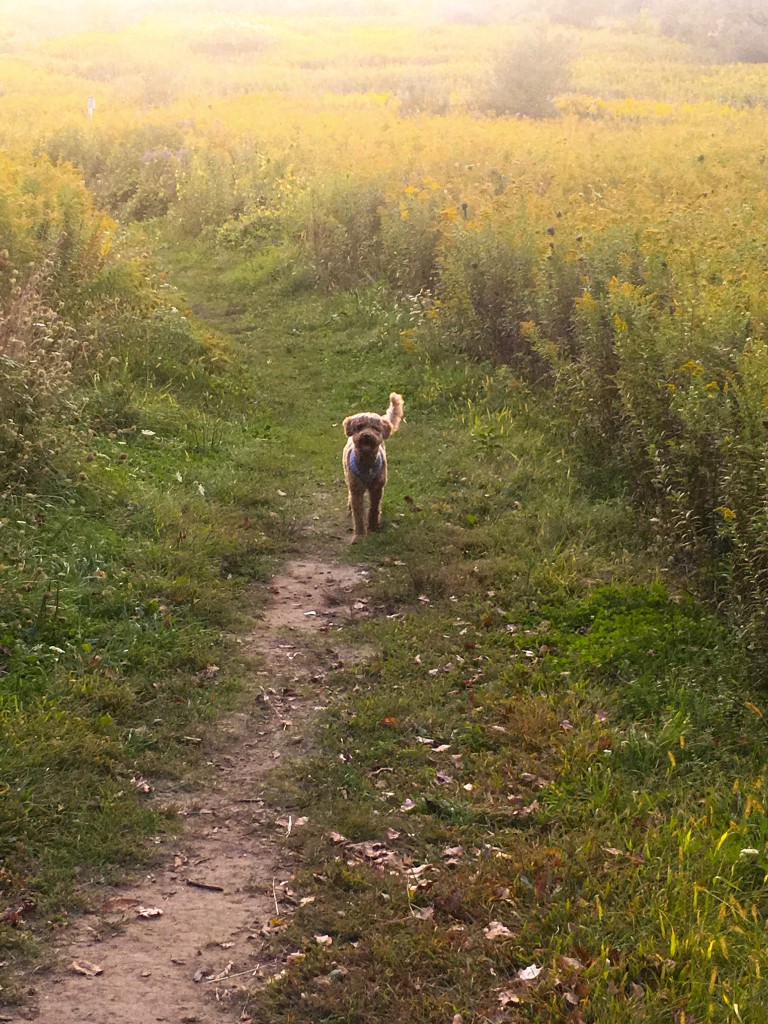 This hiking trail was gorgeous at sunset and opened up into a huge filed that Daisy loved running around in. It was also connected to a community garden. It was so fun checking out the local vegetables being grown, definitely different from the parks and gardens we see here in New York City.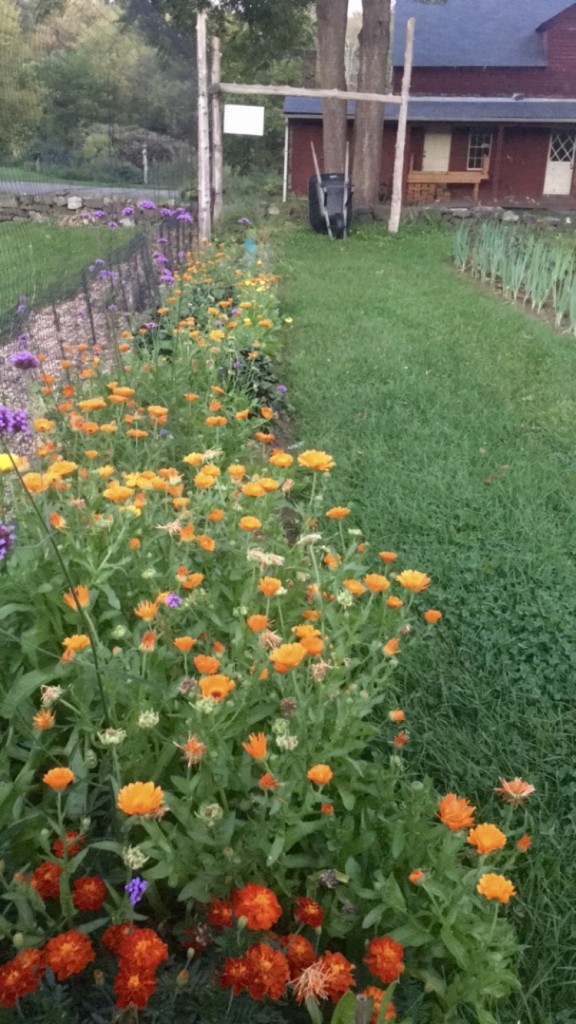 The other hiking trail we checked out was along the bank of a stream that was so refreshing. Even though the hike got a bit difficult at times (#notoutdoorsy), it was great to get moving and take in nature. Especially when you got a glimpse like the one below every so often. Again, very different from a weekend spend in New York.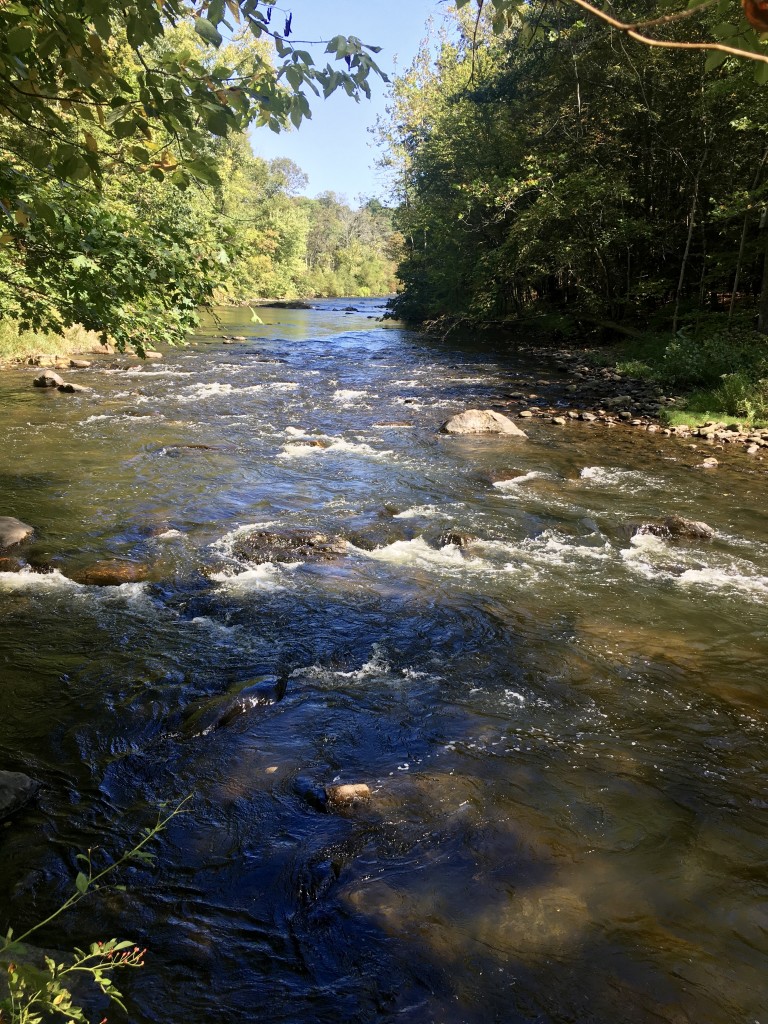 Where To Eat
Again, most of our meals were eaten at Austin and Stella's home (thanks to Stella being an awesome cook!). BUT, we did have the chance to try a few local spots. After having lunch at the orchard on Saturday and sweating it out, we needed a cool treat and made our way to Arethusa Farm Dairy where we had the most delicious ice cream. The smell of the fresh waffle cones were enough to make your mouth water, but I splurged on the Sweet Cream with Chocolate Chips, which was an AMAZING choice!
Something we noticed the entire weekend were the abundance of old-school cars EVERYWHERE. The one below was parked right outside the ice cream shop, so I had to snap a pic.
On Sunday, we had lunch at Marty's, which is a little coffee shop right i the center of town. Marty's serves breakfast, lunch, coffee, baked goods, ice cream, and everything we had was great! I had the Goat Cheese and Chicken panini and it was an amazing choice. Austin also snagged a cone of their Pumpkin Spice Ice Cream, which he said was incredible so I'm trying to go back for some of that.
What I Wore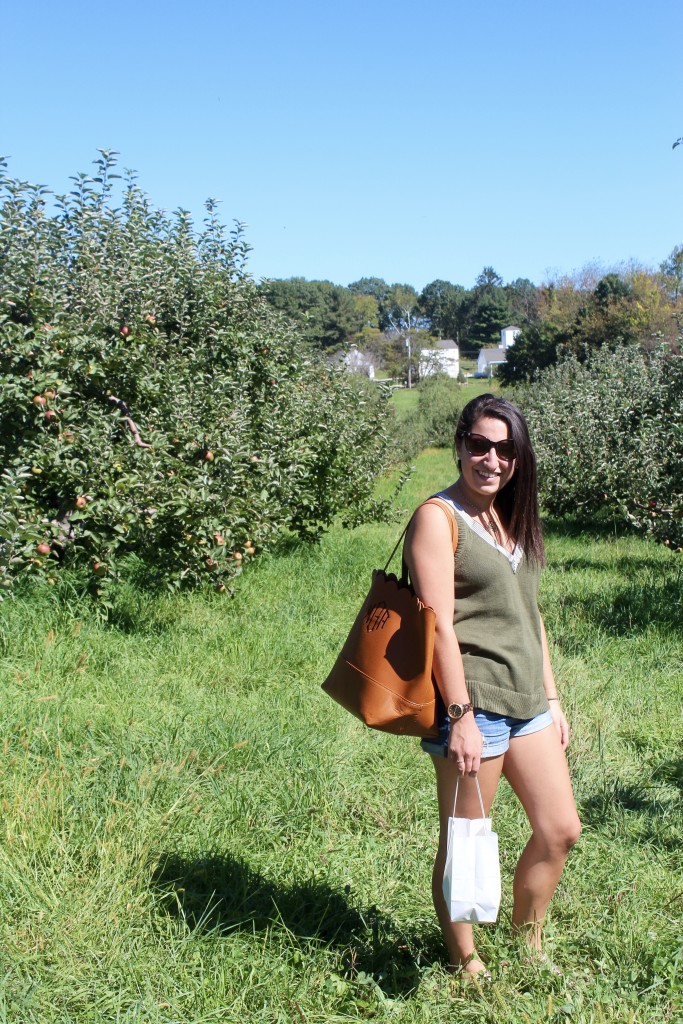 Top (J.Crew) | Shorts (J.Crew) | Bag (Marley Lilly)
Sunnies (Michael Kors) | Watch (Michael Kors)
Okay, so I definitely wan't expecting this weekend to be so HOT. All I wanted was a classic Fall photoshoot with flannel and denim, but I'm not one to sweat it out in the name of blogging so I settled for a sweater tank and denim shorts… close enough!
All kidding aside, this J.Crew sweater tank is PERFECT for hot fall days like these. The tank top cut kept it cool without felling too summary. I also loved how the olive green color put me in the autumn mood, but the blue and white stripped details made it a great transitional piece from summer. You can't tell in these photos, but there is also a ribbon tie in the back, making for a pretty put-together look if you wanted to throw your hair up.
Lastly, this bag is pretty much my latest obsession. Marley Lilly sent it to me and I could not be more grateful. For starters, monograms always steal my heart, but the structure and quality of the bag really surprised me. It was big enough to hold my jacket (LOL), make-up case and camera throughout the day, making it the perfect bag to bring on your next weekend getaway. I just can't wait for this weather to lighten up a bit so I can pair this scalloped leather bag with a pair of leather riding boots!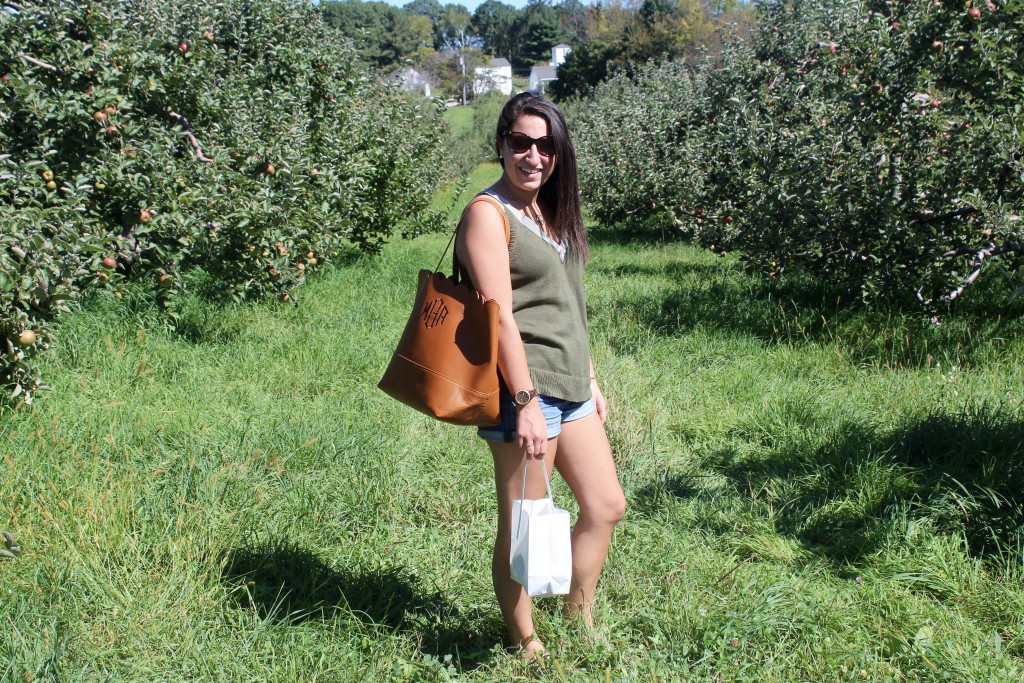 Wow! That was a lot for just a short two days away, but I hope you found it helpful! Especially, if you're trying to head up for the Gilmore Girls Fan Fest in only a few weeks!