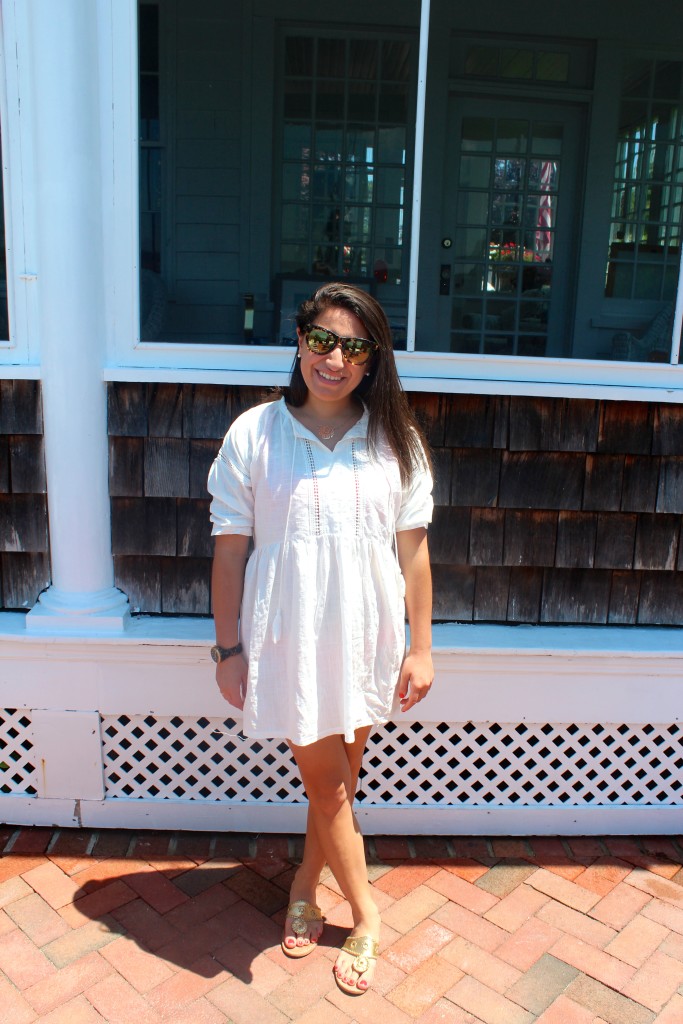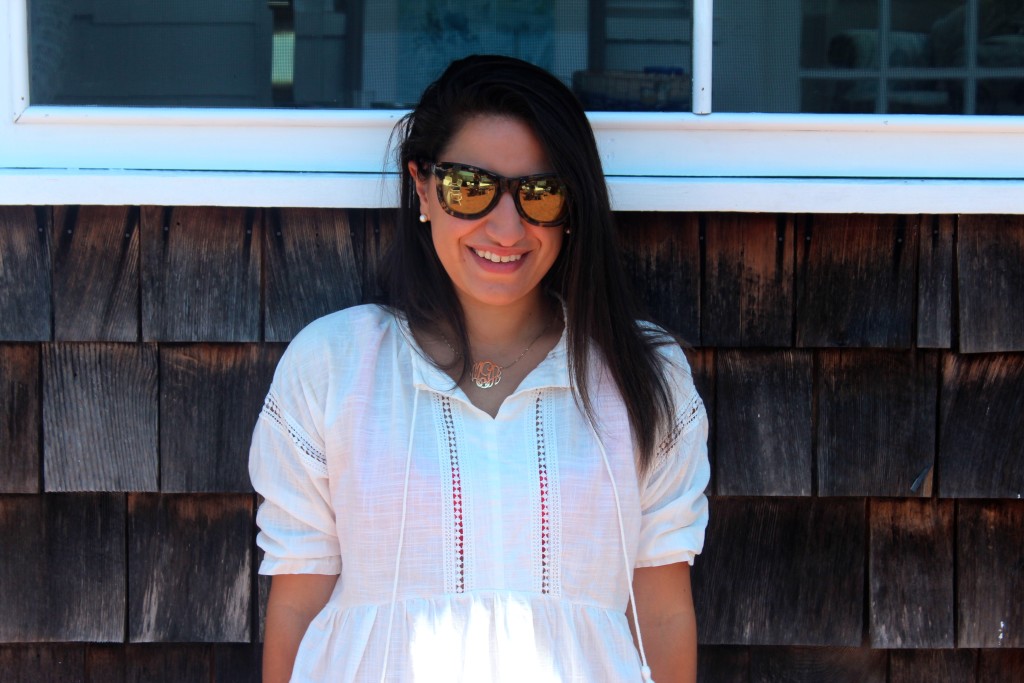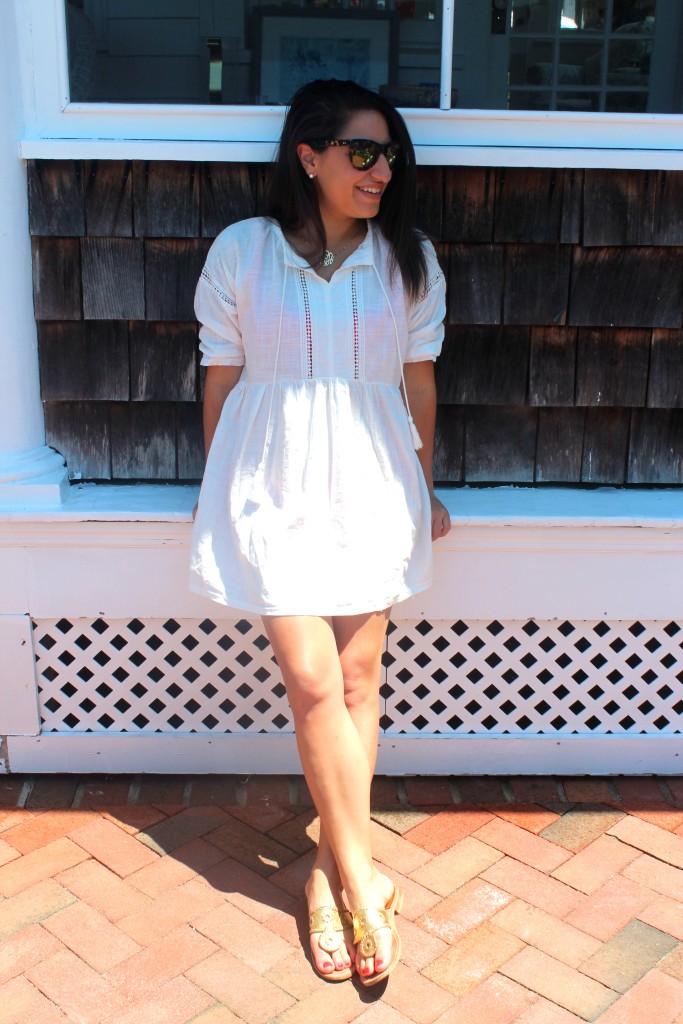 Dress (Anthropologie) | Bathing Suit (J.Crew) | Sandals (Jack Rogers)
Necklace (Marley Lilly) | Sunnies (J.Crew)
We did it! We made it through one of the hardest days of the year, the day after 4th of July weekend. It was definitely a rough one, but being super busy made it go faster than I expected, AND now it is already Thursday. #winning
This weekend is going to be a lot more low-key than last, I need to work on Saturday, but then plan on just sticking around the city and getting some much-needed chores done. My closet is a serious disaster and I'm looking forward to conquering that beast of a project.
What I'm Wearing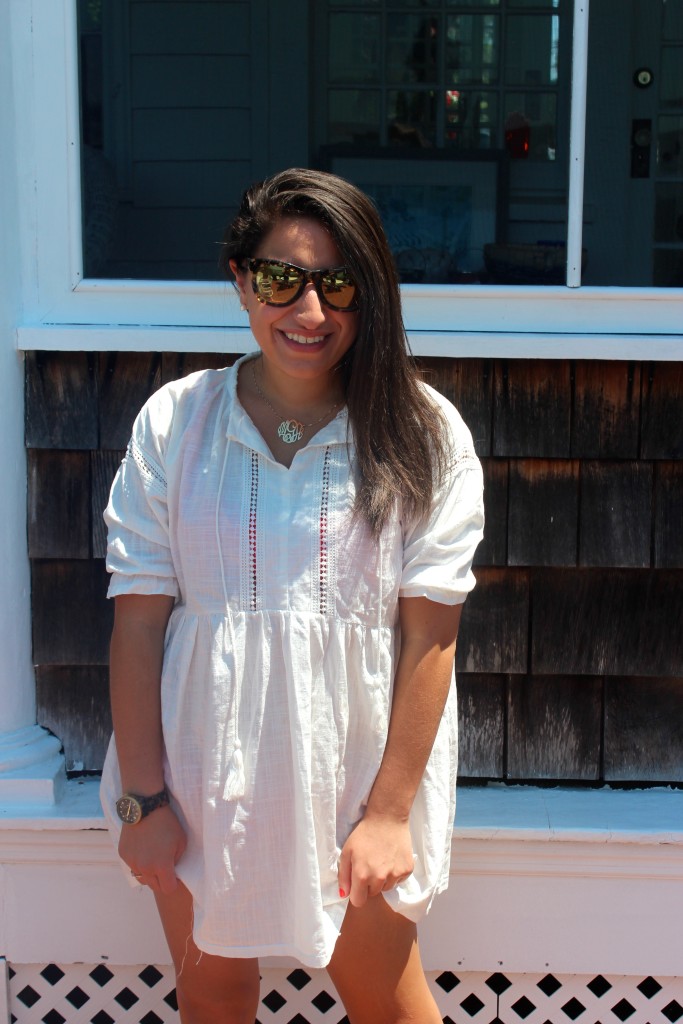 Dress (Anthropologie) | Bathing Suit (J.Crew) | Sandals (Jack Rogers)
Necklace (Marley Lilly) | Sunnies (J.Crew)
Truth be told…I spent most of my week in this outfit. Yes, I wore it more than once, because I'm bad-ass like that. Since we were just chilling by the pool most of the weekend, I woke up and threw on my bathing suit and cover up, and it was the most refreshing thing ever.
First, let's talk about this bathing suit. I find it the MOST flattering suit I've ever owned. usually, find myself leaning towards skimpy triangle bikini tops because I never want obnoxious tan lines, but when I saw this ruffle I just couldn't help myself. It is the perfect way to spice up your poolside look if you are having guests over or just want to mix it up a bit. Personally, I bought this bikini when I was going on vacation with my boyfriend's family. It is a bit more conservative and definitely made me feel more comfortable.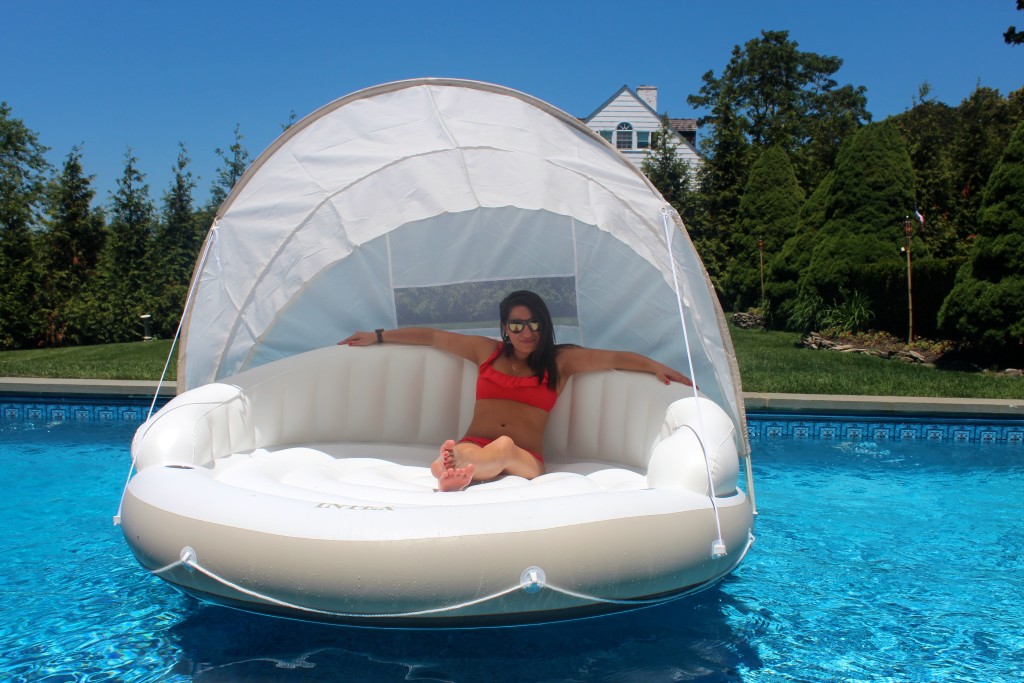 Sorry, I'm not sharing more bathing suit pics, but I PROMISE you do not want to see them! ? Let's talk about this simple white Anthropologie cover up. Everything about it is perfection. As much as the long sleeves add to the heat, they are amazing at the end of the day when you are trying to hide from the beaming sun. On the other hand, this dress is definitely a bit shorter than the normal dress, so you can get a little bit more ventilation that way. ?
Of course, the best kind of shoe to wear poolside are Jack Rogers. I love how I only have to pack one pair of shoes for an entire weekend in the Hamptons. Whether I'm chilling by the pool or heading out for the night, these shoes are constant.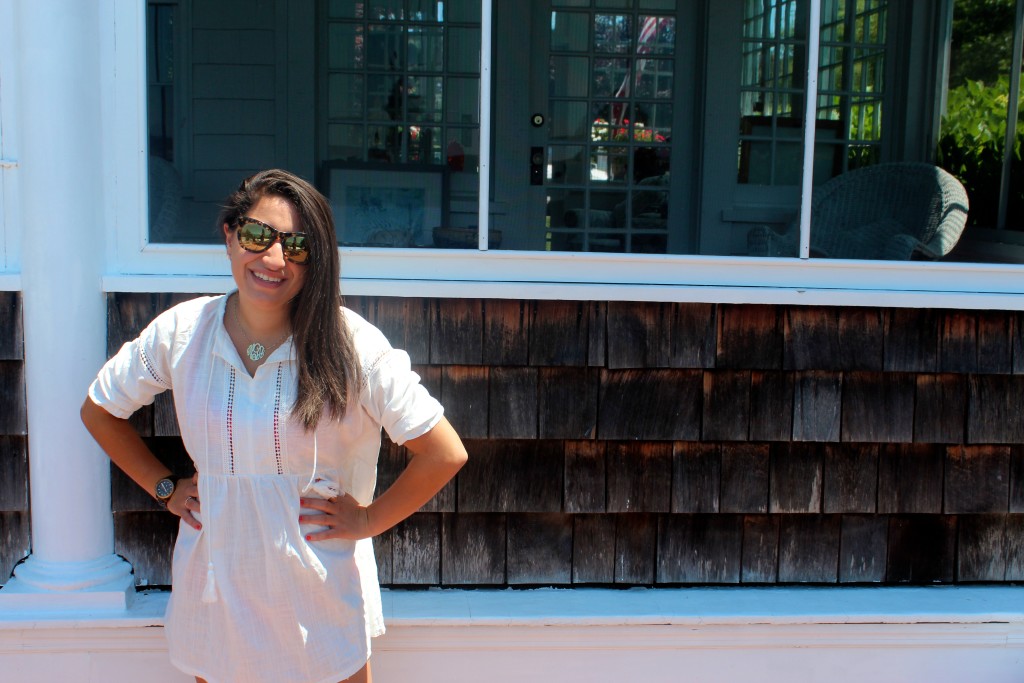 Everyone has their own unique poolside style. Whether it be a retro bikini or a cutout bikini, there are so many styles out there these days. I would love to see yours in the comments!