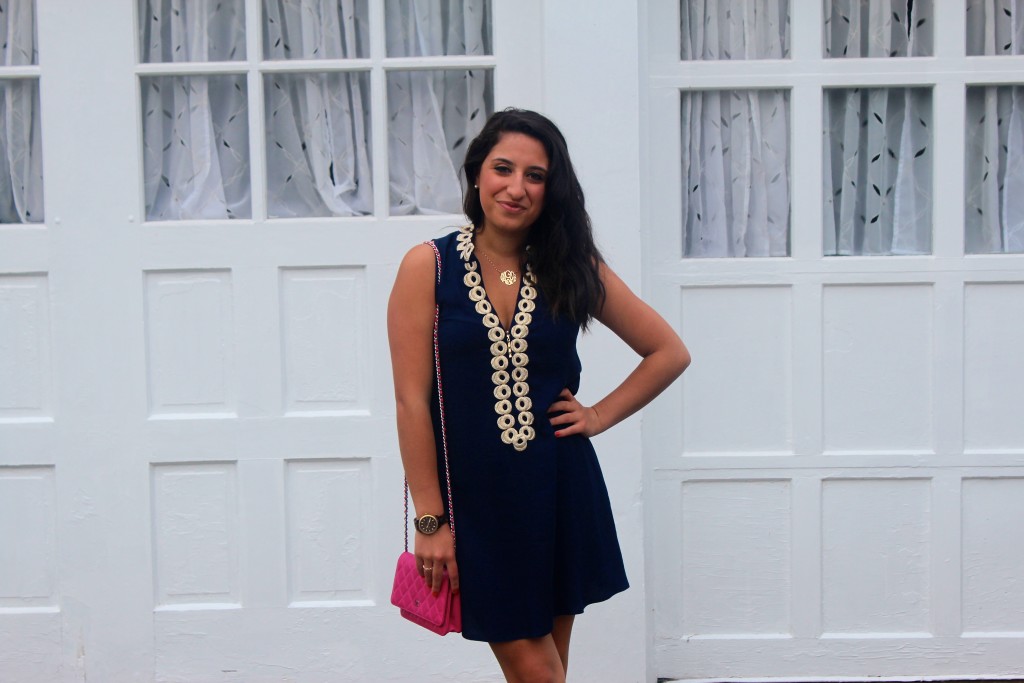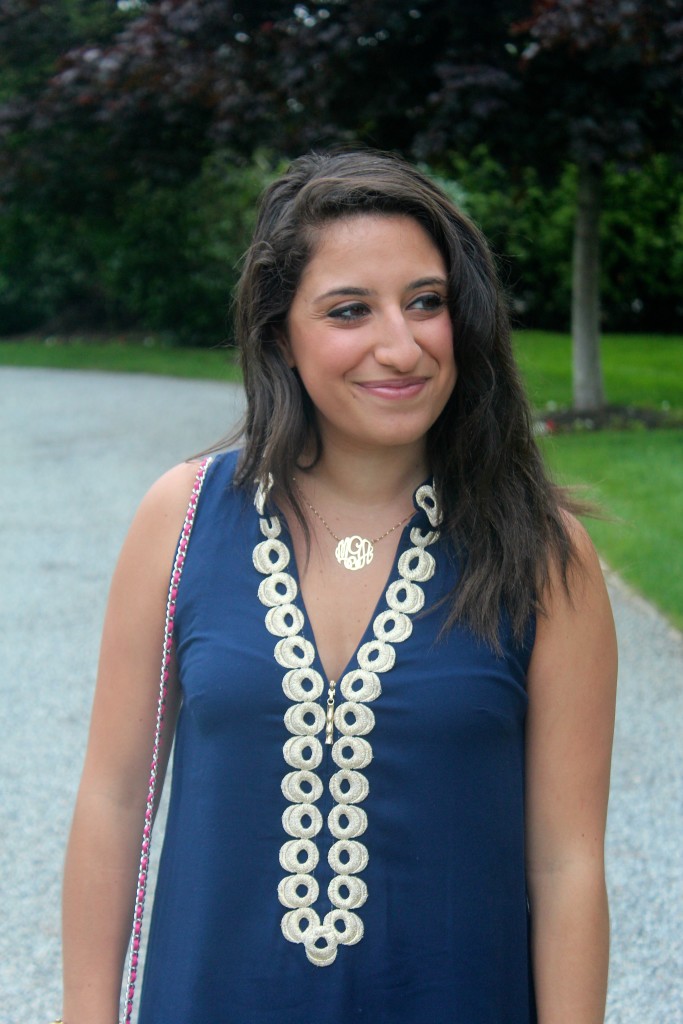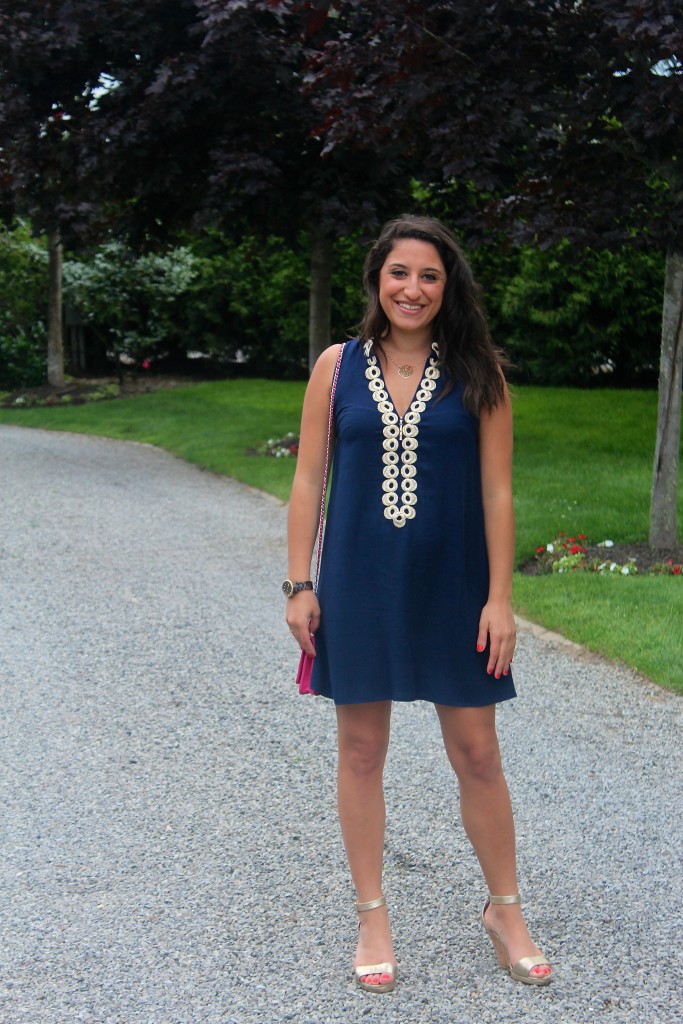 Dress (Lilly Pulitzer) | Shoes (Lilly Pulitzer) | Bag (Chanel) | Necklace (Marley Lilly)
We are back to the grind today AND I'm feeling surprisingly motivated and ready to crush this short week. After long weekends and vacations, I tend to have a hard time jumping back into things, but this time I'm feeling refreshed and ready to go. It may be because I avoided doing as much work as possible this weekend! ?
In case you missed it, I spent the weekend out in the Hamptons with my family. We relaxed and hosted friends for our annual 4th of July party, so it was equal parts relaxation and fun…just how I like it! However, we kicked the weekend off with my cousin's graduation party in which I wore this number. More details below!
What I'm Wearing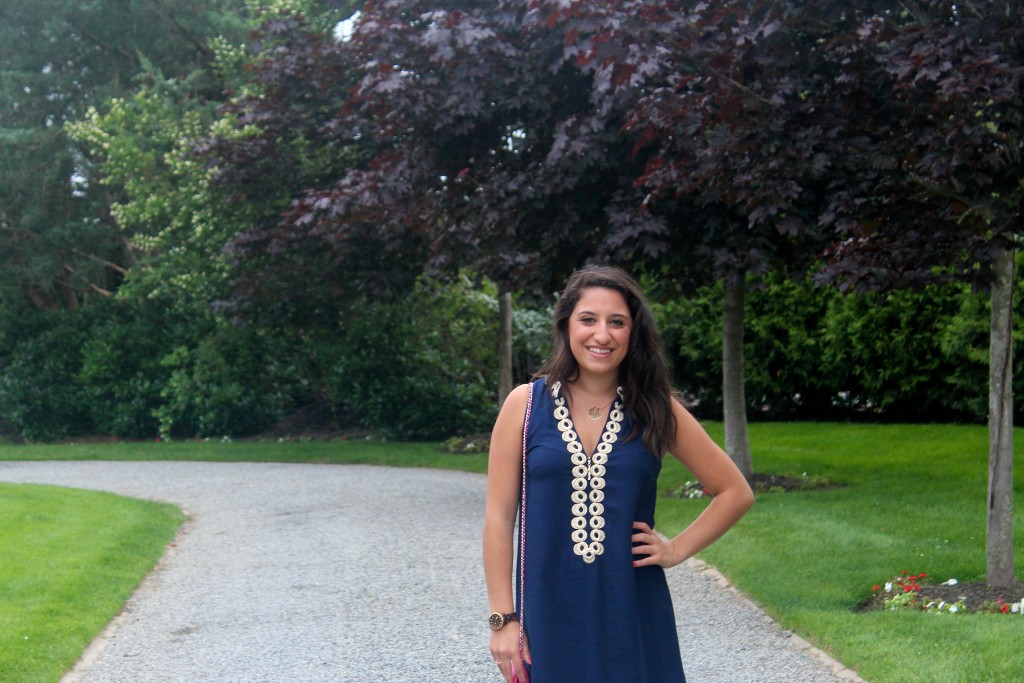 Dress (Lilly Pulitzer) | Shoes (Lilly Pulitzer) | Bag (Chanel) | Necklace (Marley Lilly)
I already know that this shift dress will be a repeat offender this summer and summers to come. Its simplicity is so classic and will be the perfect fit for many an occasion. I originally purchased this dress because I thought I could wear it to one of the weddings that I have in August, but once I received it, I noticed that the material is a lot more casual than expected. Don't get me wrong, there is definitely an opportunity to dress this baby up with gold accessories and a delicate shoe.
However, this is the perfect dress for graduation parties, summer cocktail parties, and even after work drinks. The style of this dress makes it super versatile. You can zip the v-neck all the way up to make it a bit more conservative and PERFECT for your summer meetings. Throw on a pair of Jacks and you have yourself business casual perfection.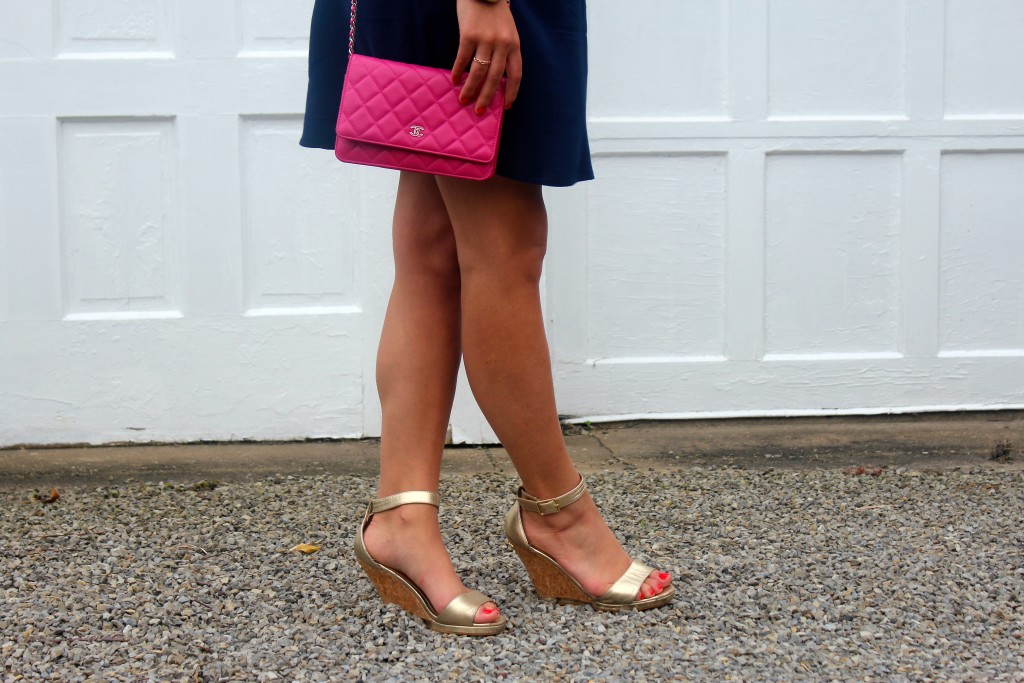 Of course, I paired this simple navy shift with hints of gold and pink! From metallic gold wedges and a classic monogram to the pink Chanel 'wallet on a chain,' they were the perfect accessories for the night. Pops of color like this make the outfit a bit more casual and fun and less serious and business like.
I hope this gives you the little bit of style inspiration that you need to get you through the most Mondayest Wednesday! Only three more days until the weekend, we got this. ???