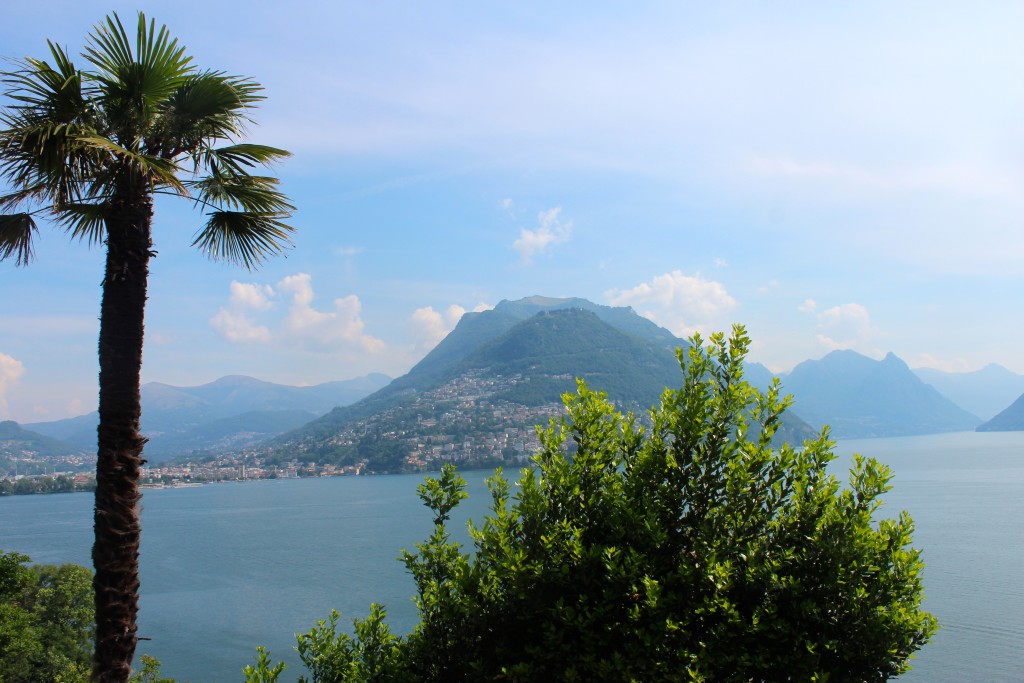 Hello, hello! I can't believe this is the fourth and final recap of our Eurotrip (Find Part 1, 2, and 3 here!), which means we've been back in the states for 4 full weeks ????. Seriously, where is this summer going?! This time around, I'm sharing the details on the Lake Como leg of the trip.
When I found out we were going to Lake Como, I didn't really know what to expect and my expectations were FAR exceeded. From amazing meals, my favorite gelato and some good relaxation, it was the perfect way to wrap up our trip. Below you can find all of the details on where we stayed, what we did, what we ate and what I wore!
Where We Stayed
Like all of the other hotels we stayed in during our time in Italy, this hotel was absolutely perfect! it was called Hotel Villa Flori and it was gorgeous. When we drove up on our first day in Como, the whole car of us literally gasped because the views and ambiance were beyond perfect. The hotel was situated on a cliff along the side of Lake Como and every room had a very spacious terrace overlooking it. Even though we went on a ton of different adventures during our time in Lake Como, sitting on the terrace drinking wine with Tom or just answering e-mails was one of my favorite parts of the trip.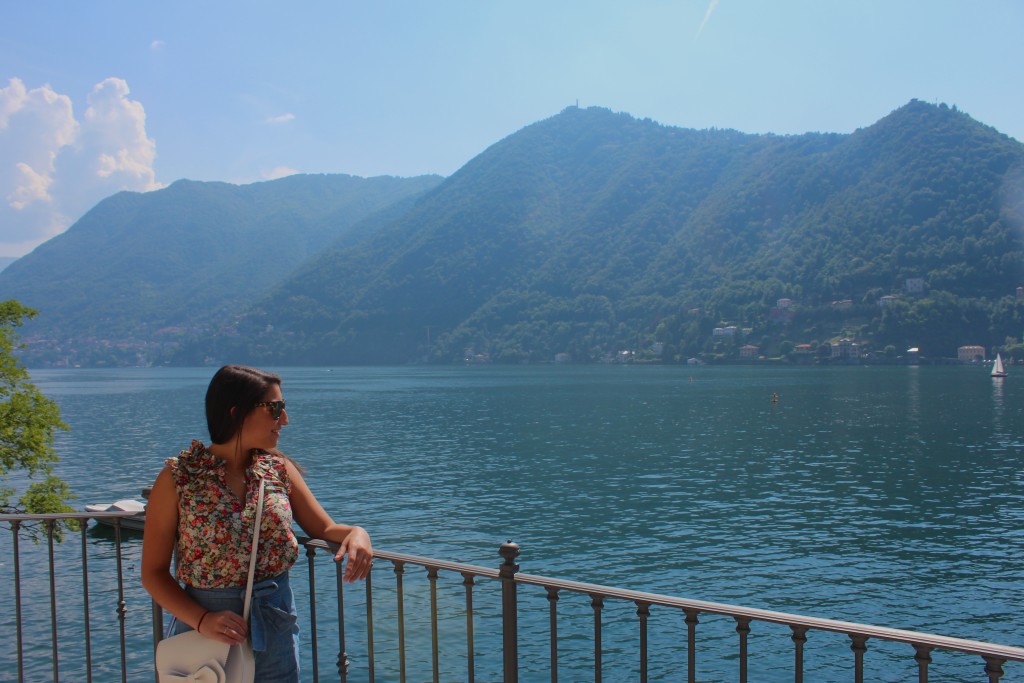 Overall, the hotel was phenomenal and the staff was LOVELY! Tom mentioned that he wanted to watch the Juventus game and they went ahead and reserved us a table in the lounge during the game without even asking. That said, the hotel had a lounge, restaurant, fitness club and spa on location and was walking distance to the town of Como and Cernobbio.
What We Did
We stayed in Lake Como for five days, making it the longest leg of the entire trip, so it was the perfect balance between adventure and relaxation! Our first day we headed right for the town of Como. This town resembled some of the other cities we visited in Italy (Florence, Siena, etc.), but it was quieter and had a bit of a small-town charm that the other cities didn't have. Day 1 was full of travel so we wrapped up early to rest up for a full day on the lake.
On Day 2 we took the ferry boat over to Bellagio (about a two hour ride) and it was GORGEOUS. Definitely, one of my favorite cities we visited on our trip and the boat ride was actually pretty enjoyable. This city was built on a hill, literally felt like we were walking uphill both ways all day. Unlike Como, this city was a bit busier and definitely more of a tourist attraction. We spent the afternoon walking in an out of the town's adorable shops and getting lost down dirt roads. If you are visiting Bellagio in the near future, getting lost would be my #1 recommendation. At one point we were passing some local homes and it was amazing to see how fabulous these people live every day as their small streets opened up to gorgeous views of Lake Como (see below for reference).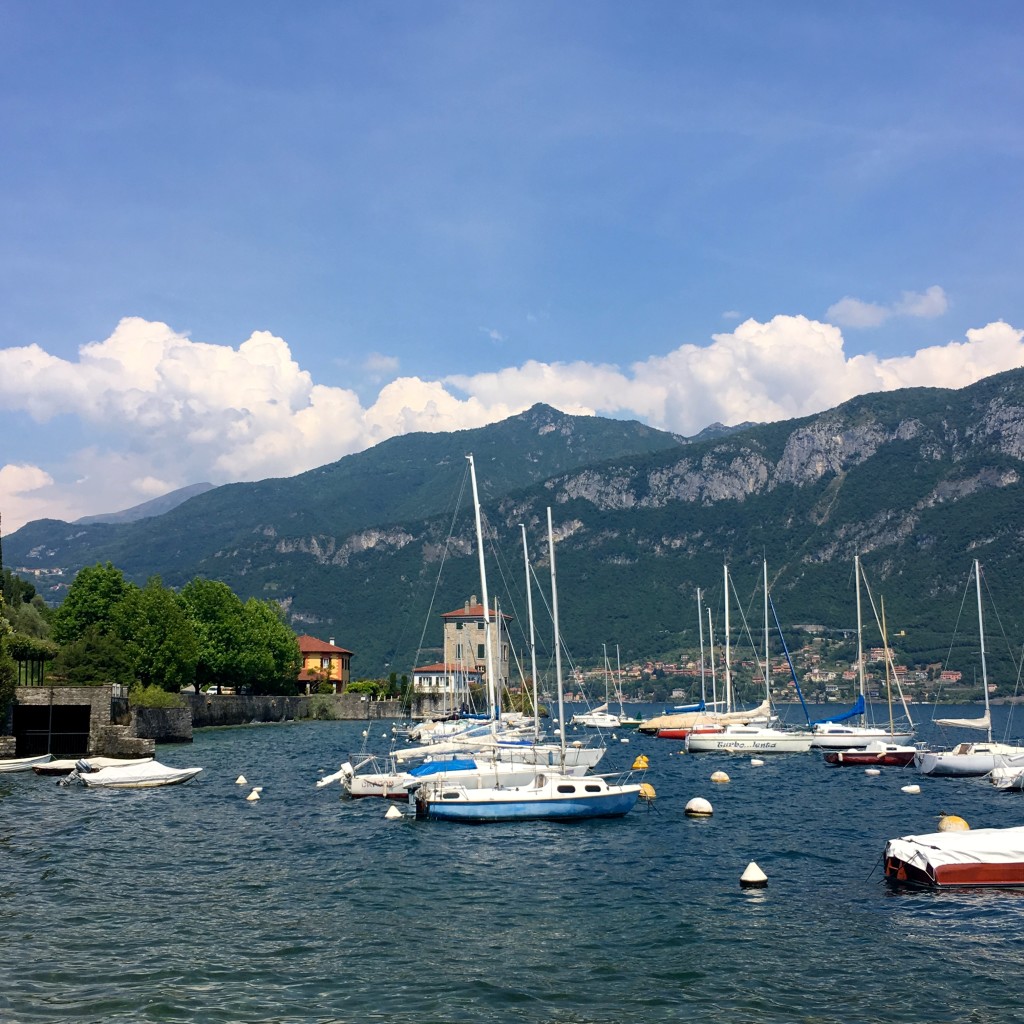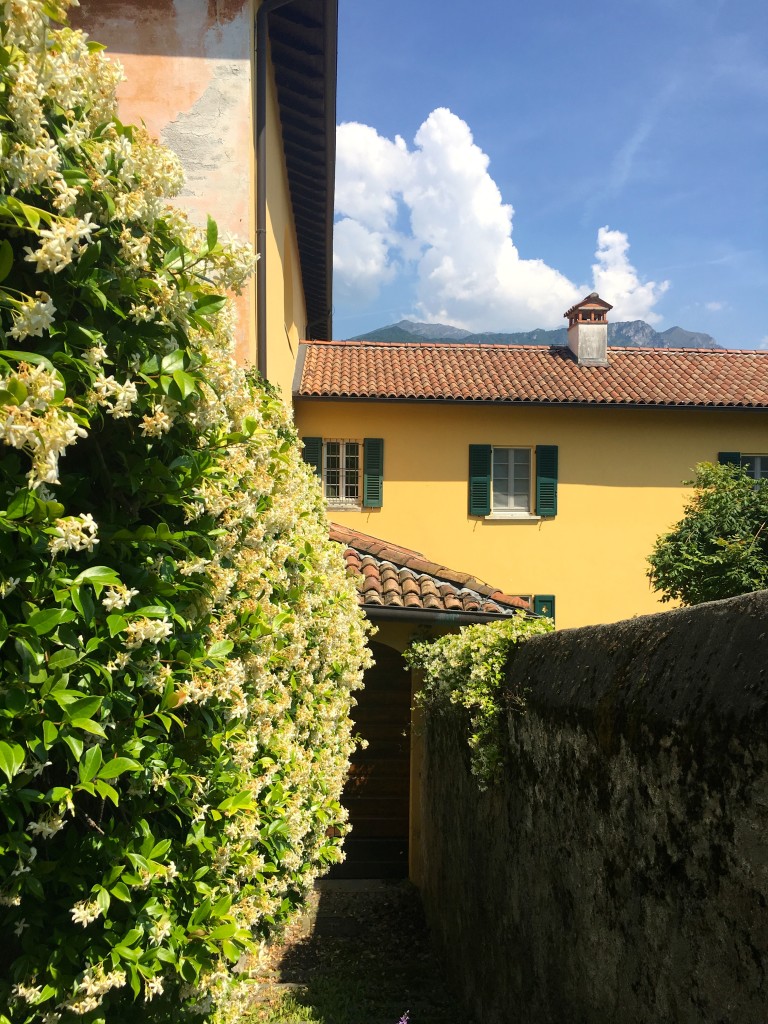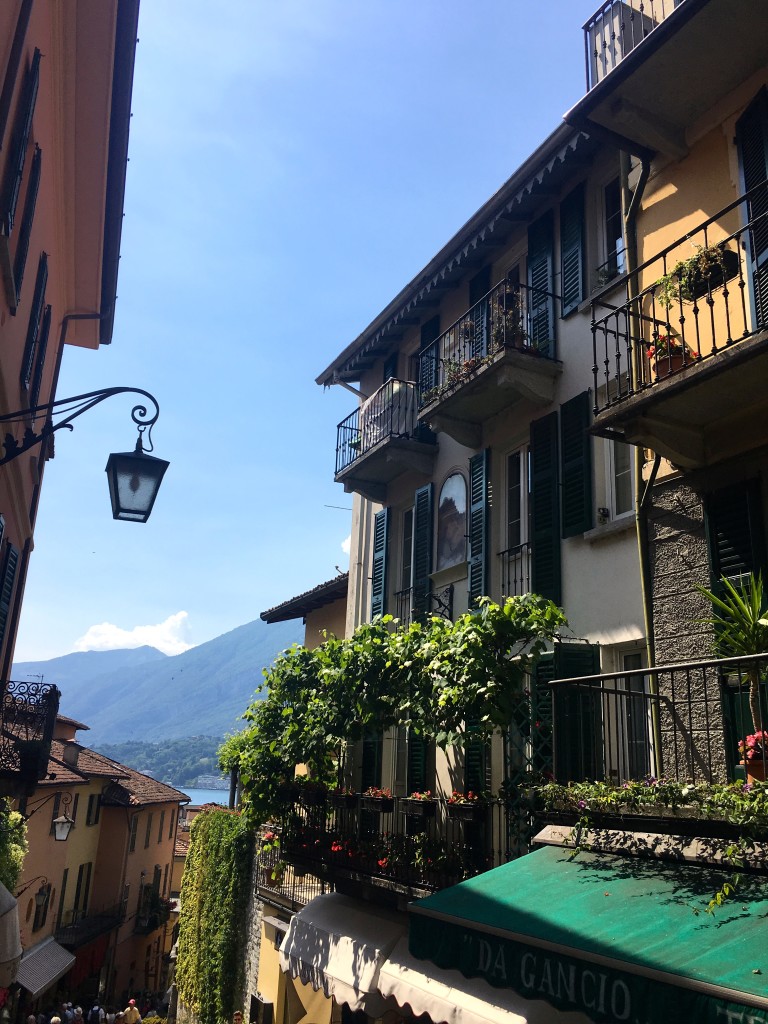 On Day 3 we took a quick trip over the Italy border to Switzerland to explore some castles in Bellinzona. Again, another amazing surprise for me! I've always seen pictures of historical European castles, but we were standing in them and taking in views that look better than my screensaver! It was incredible and made all of my princess dream come true. After exploring the different castles we made our way to Locarno where we took a cable car midway up a Swiss mountain and hiked the rest of the way up. Truth be told, I didn't make it all the way up, but Tom and his dad did!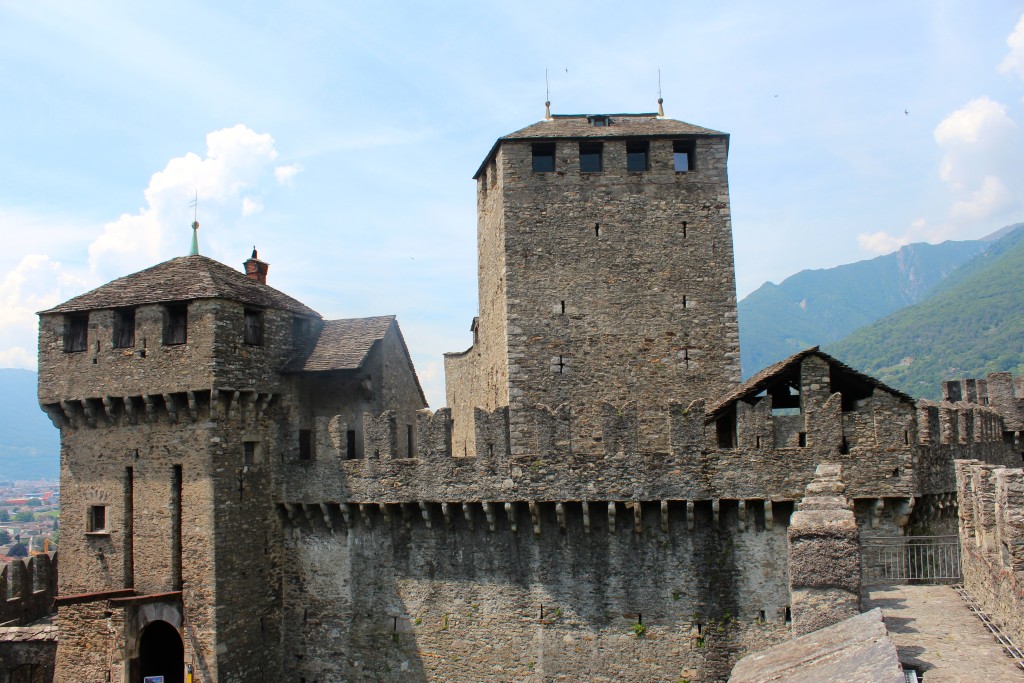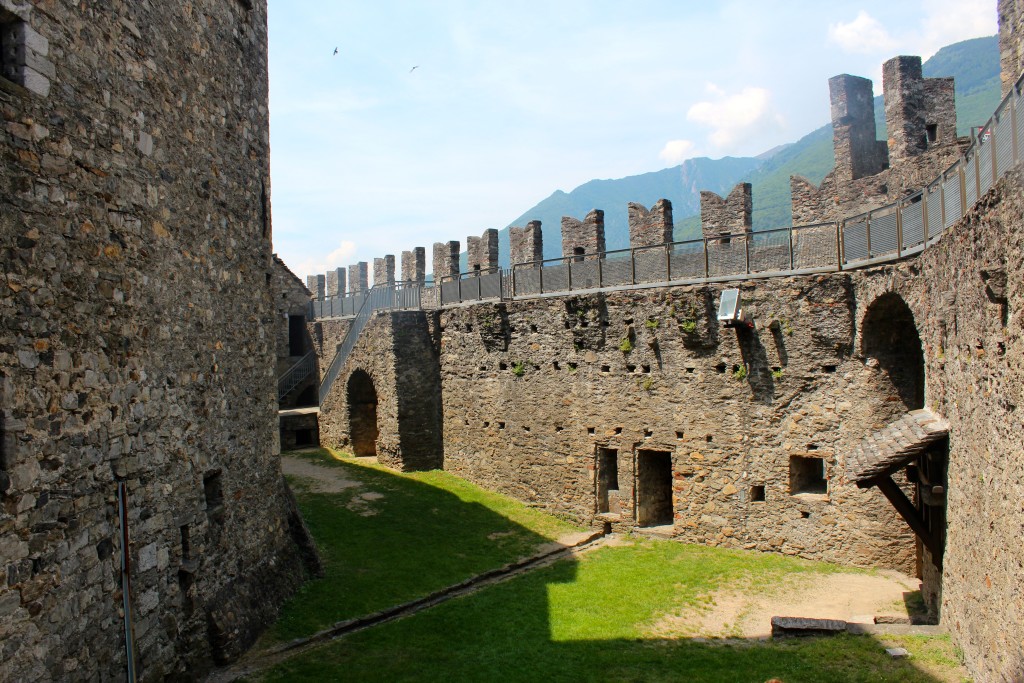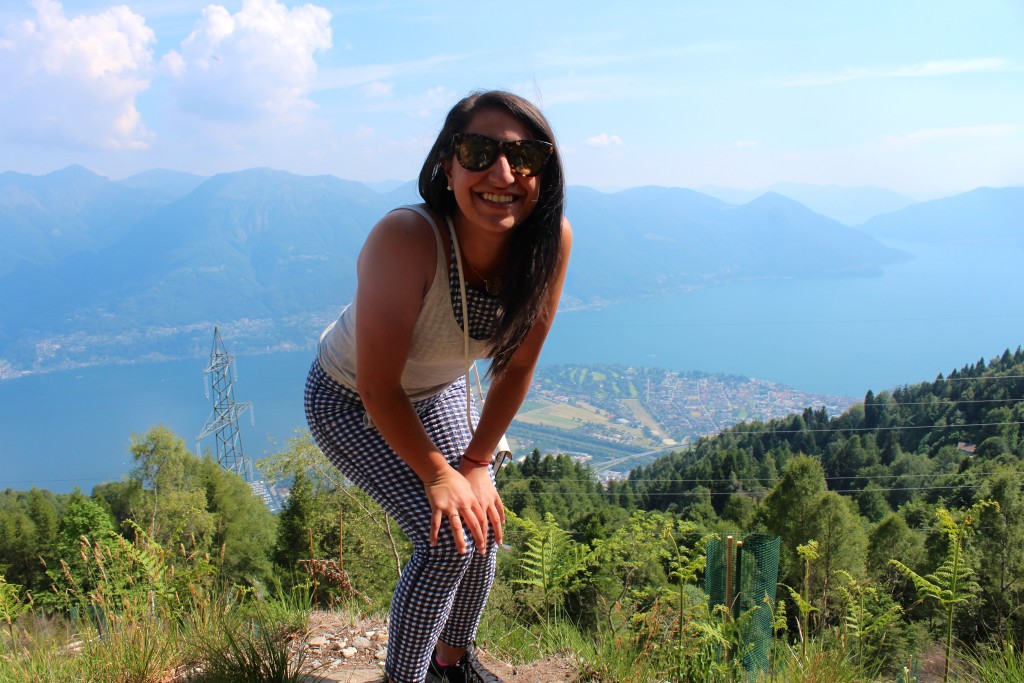 Day 4 we took one final day trip to Milan. The train ride from Como only about an hour so we slept in a bit (was a little burnt out from the hike the day before) and then headed out on the train. Milan was absolutely breathtaking and it was unreal to be in the fashion capital of the world. We started the day by exploring Sforza Castle, which was much bigger than the castles we saw in Bellinzona, making it that much more incredible. We didn't spend any time in the museum here, but just a walk through the grounds was an amazing experience.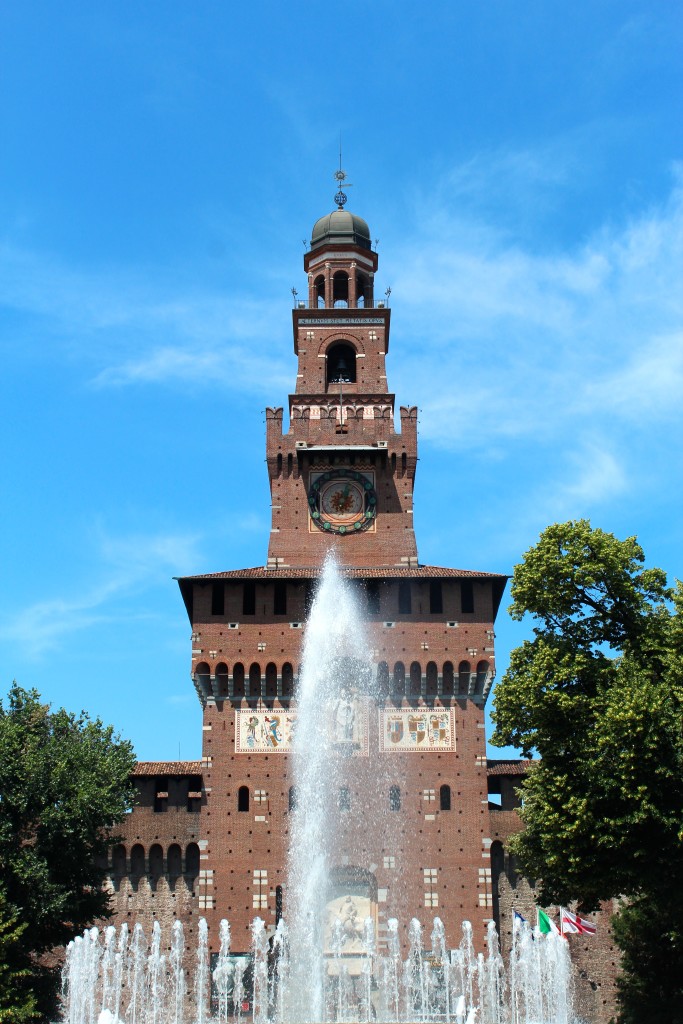 After exploring the castle and the moats, courtyards, and gates that went with it, we made our way to the center of the city to get a good look at the famous Duomo, which was by far the most ornate duomo we saw the entire trip (and we saw A LOT of dumos). Every single inch of the building was beautifully crafted and gorgeous. After snapping a few photos and taking this all in we walked over to the Galleria Vittorio Emanuele II, which was home to some of the more luxurious fashion brands like Louis Vuitton, Prada, and Chanel.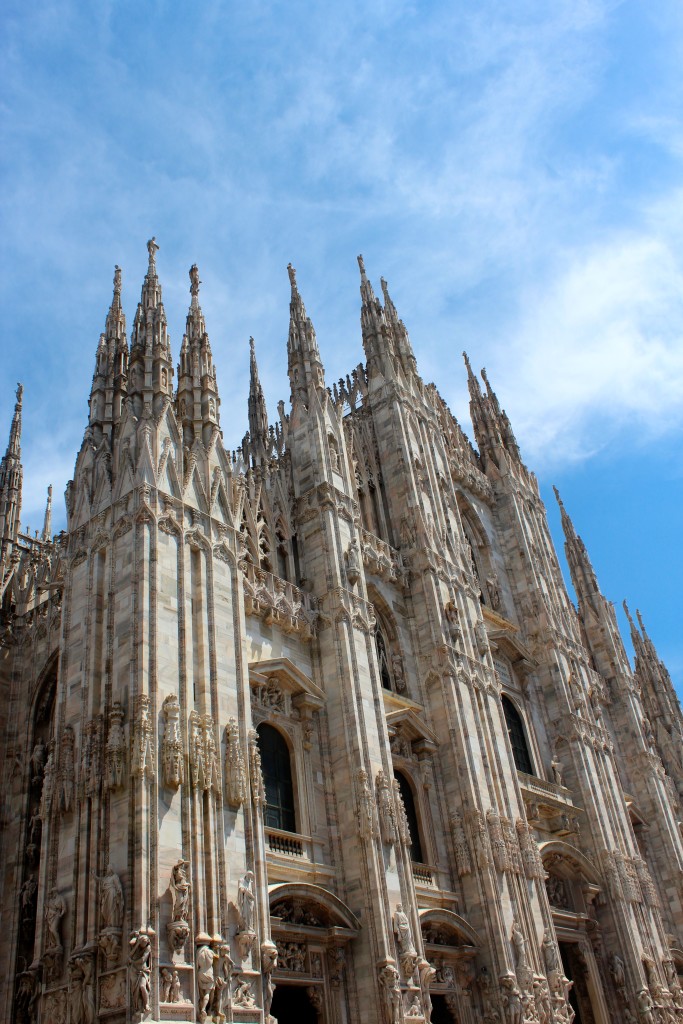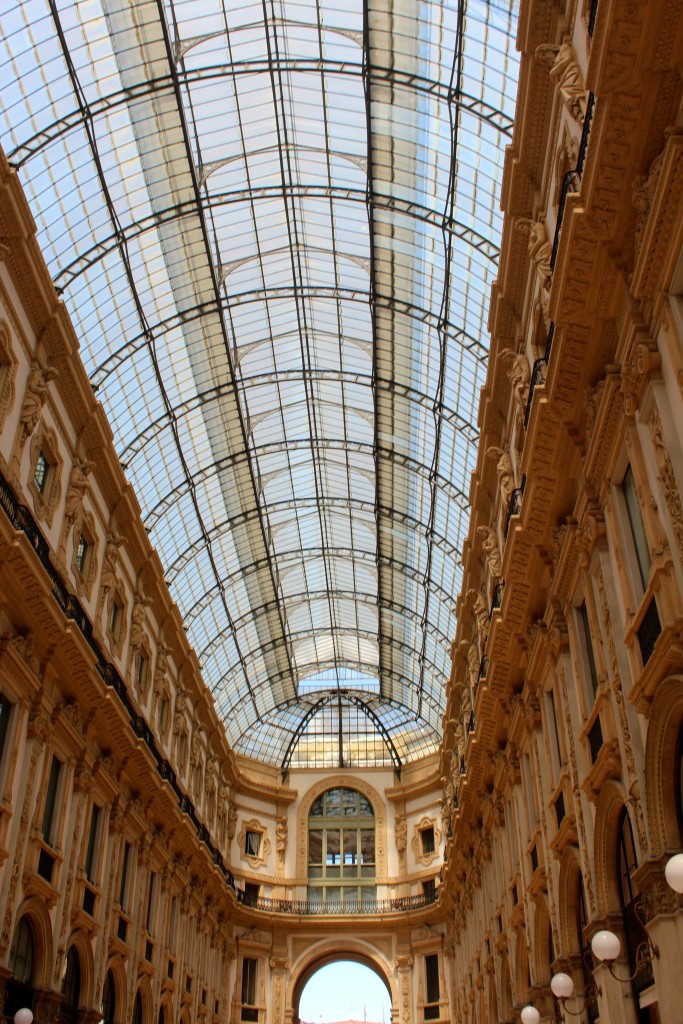 Day 5 was our final day of vacation and all we wanted to do was relax. We slept in a bit, mosied our way over to brunch overlooking the Lake and spent the afternoon at Villa Olmo, which was the closest beach to our hotel. It was so incredible to relax and reflect after the crazy trip we had. By this point in the trip, it was really heating outside up so it was amazing to have the lake right there for a dip every so often. Later that night we relaxed around the hotel knowing we had an early morning and watched the Juventus vs. Real Madrid Champions League final fútbol game in the lounge.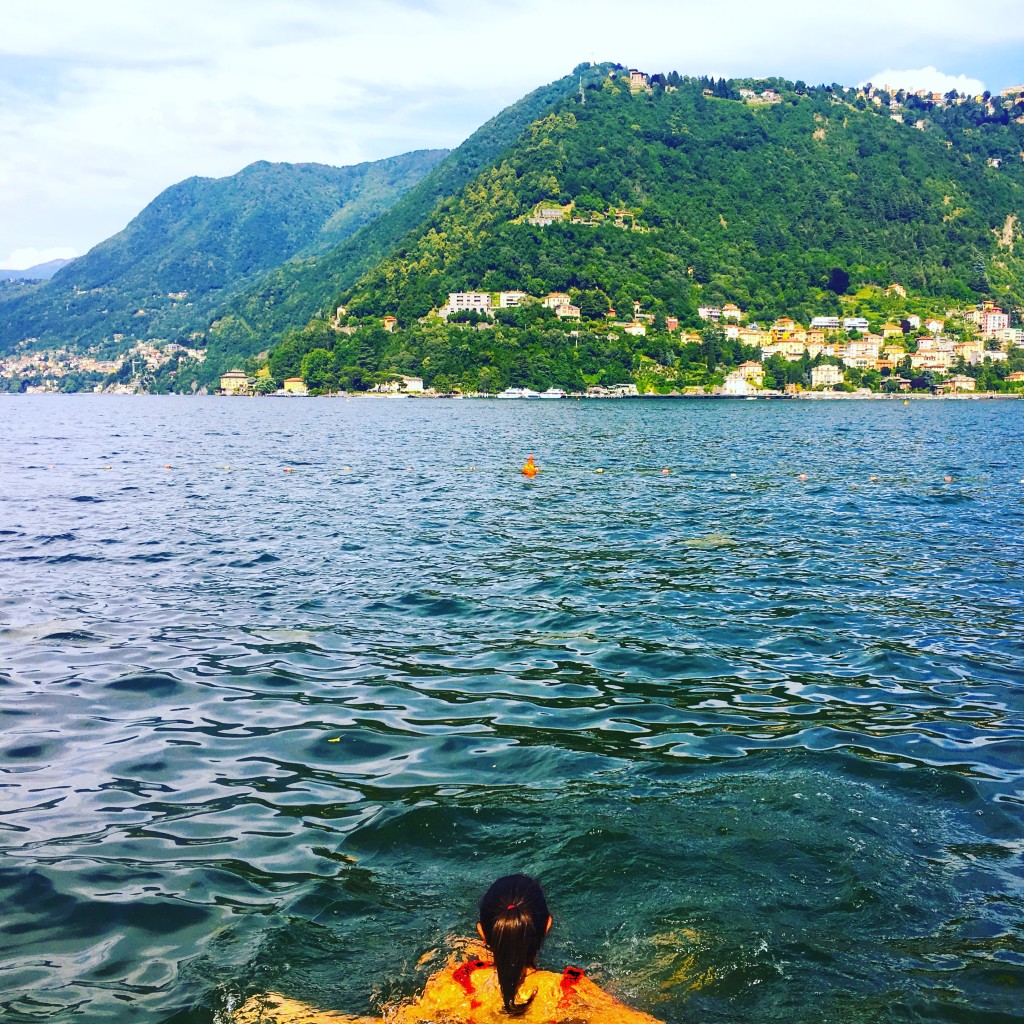 What We Ate
Another city, another amazing food selection. But I think I have a bit of a bigger appreciation for the food we had in Lake Como because I consider it our 'final taste of Italy.' This was also the only city in which we took advantage of the restaurants in our hotel and it was NOT a mistake. The first day we had lunch at the lounge which was simple before we headed out to explore, but what I really loved was that it was overlooking the Lake and had a prime view at the seaplanes taking off! That night we weren't too hungry so we walked down the road a bit and found a quick place called Vecchio Tavernola to have pizza. Note, this was one of the only places we found it hard to communicate in English with the wait staff.
During our day in Bellagio, we literally stumbled on where we had lunch. After wandering down one of those dirt roads I mentioned earlier we found a restaurant that was right on the lake called La Pergola.  Tom and I shared a cheese plate and of course, I went for the black truffle gnocchi and it was AMAZING! Originally, I didn't want too big of a lunch and then I realized that my Italian pasta days were numbered. After a long day in Bellagio, we headed back to the hotel to relax a bit and later took a walk to a town nearby called Chernnobio. Like all of the other gorgeous towns surrounding the lake, there was a picturesque restaurant called Harry's Bar. This is where Tom forced me to eat protein since he noticed I was addicted to pasta and pizza the entire trip, so I ordered the steak.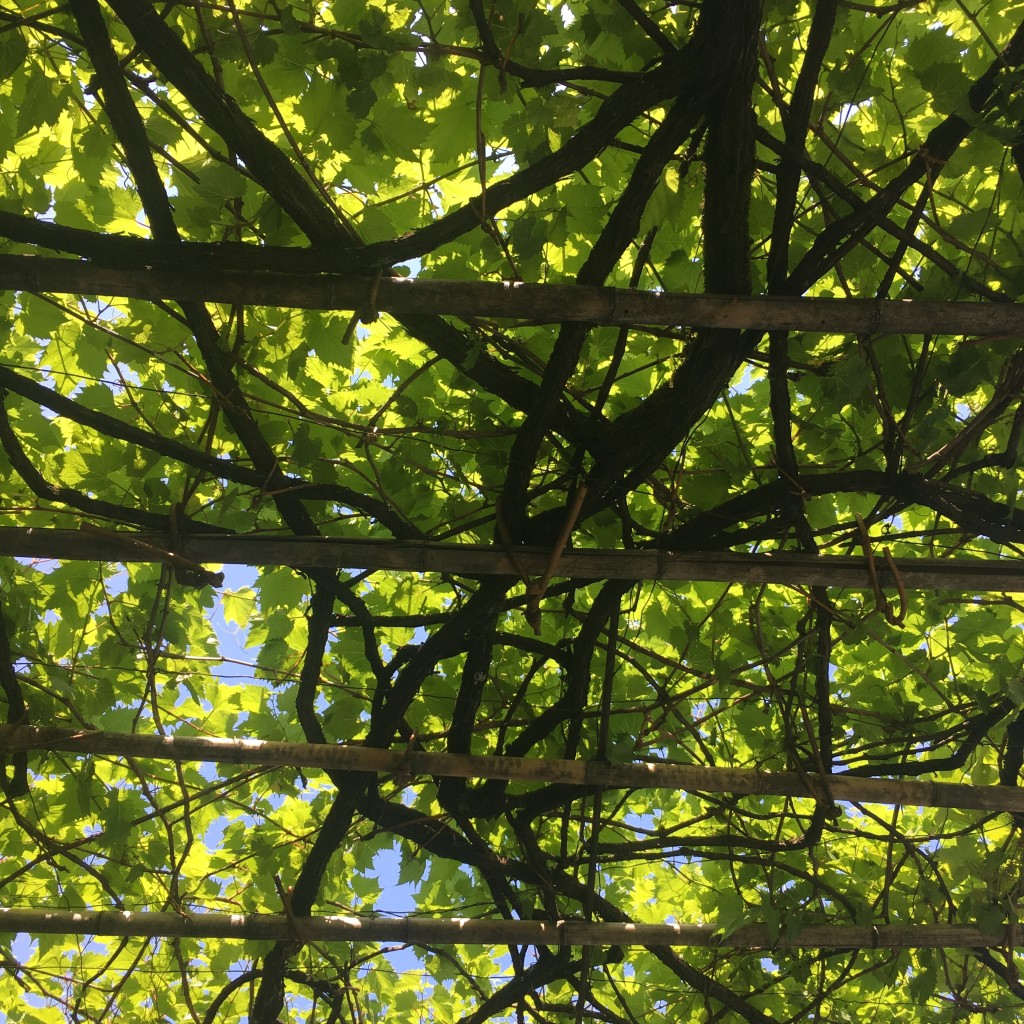 Our day in Switzerland was very tiresome, I kept finding myself falling asleep in the car, but it ended with one of our favorite meals of the entire trip. This restaurant was built into the cliffs surrounding Lake Como and the ambiance was absolutely incredible. From the glass to prosecco on a hello to the amazing pasta dishes (yes, I ate mine and most of Toms), everything was delicious and you're going to officially HATE me because I don't remember the name. ?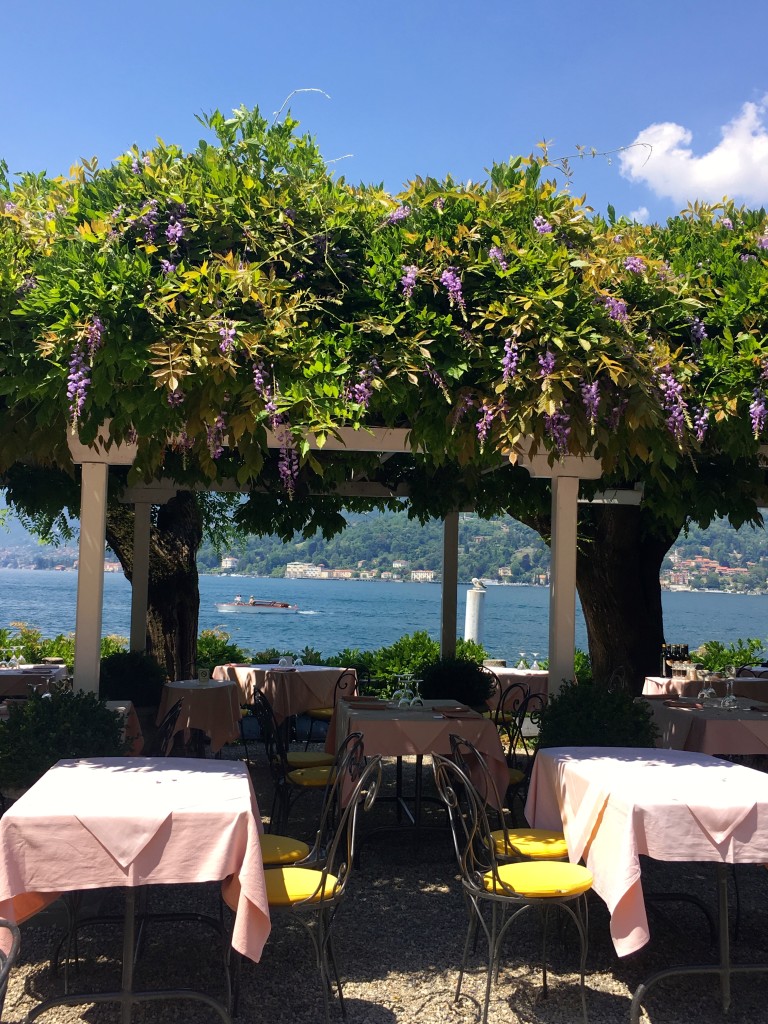 Other than our lunch in the Galleria Vittorio Emanuele II in Milan at Il Salotto where we had a simple Caprese salad (a staple during our trip), we ate the rest of our meals at the hotel. The restaurant was called Ristorante Raimondi and it was the most perfect way to end our trip. The restaurant is again overlooking the lake (a theme for this leg of the trip) and all six of us ordered the Chateaubriand and it was amazing (seriously, my mouth is watering right now as I think about it). In classic Marie fashion, I finished our meal with my last Italian gelato and it was a surprising sweet & spicy flavor.
What I Wore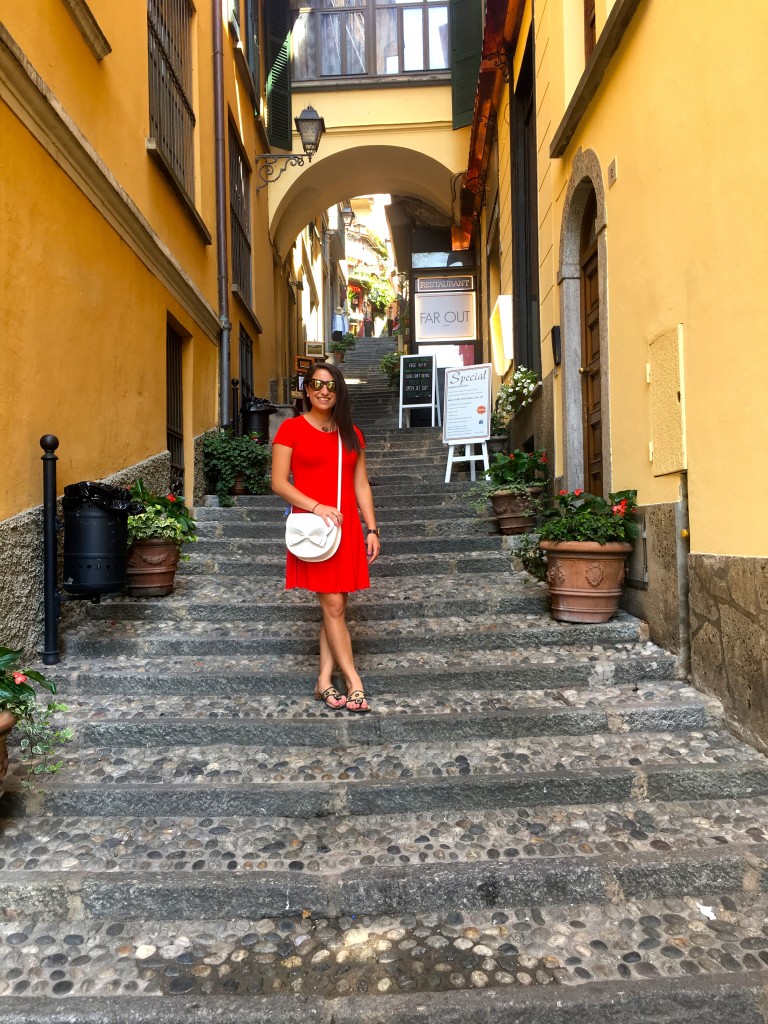 Dress (Target) UNDER $30! | Bag (Kate Spade) | Shoes (Jack Rogers) | Sunnies (J.Crew)
This was one of the simplest outfits I wore the entire the trip and it was one of the best. My mom picked this dress up last minute a few days before my trip and I've seriously lived in it ever since. Firstly, red was the perfect color to wear in the city of Bellagio it was just luxurious enough and secondly, the t-shirt style of the dress was effortless and cool. By this leg of the trip I was getting kind of tired and wanted to sleep in as much as possible, so having an easy go-to dress made that a little more doable.
As you can see, I kept accessories pretty minimal but I need to talk about the versatility of this bag. You may have noticed I also wore it here and here. Another last-minute steal from Kate Spade and it was the BEST bag to bring along. The crossbody style is definitely the way to go so it stays close to your body and you don't have to worry about pickpocketers, but it was also big enough to carry my phone, wallet, passport, and I could even fit a bottle of water in there at times.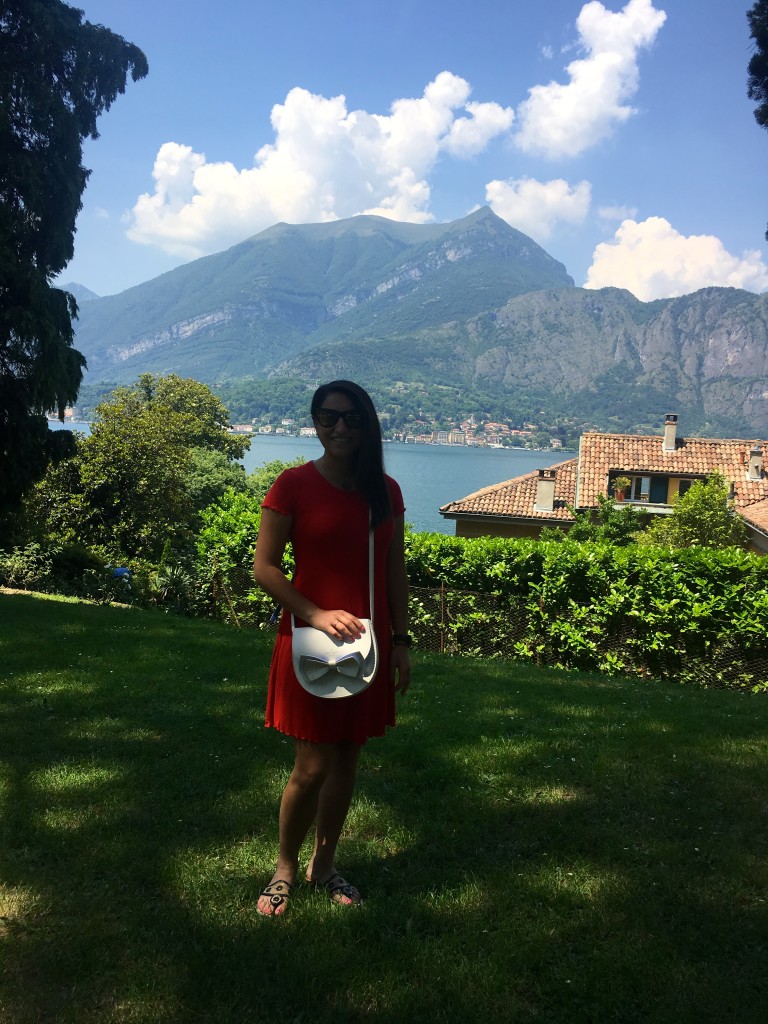 Sadly this is the last recap of our Italy trip, but it definitely not the end of my 2017 travels. Next up, will be my Hamptons travel guide and I have a few other trips in mind for Fall, so stay tuned and thanks for reading!