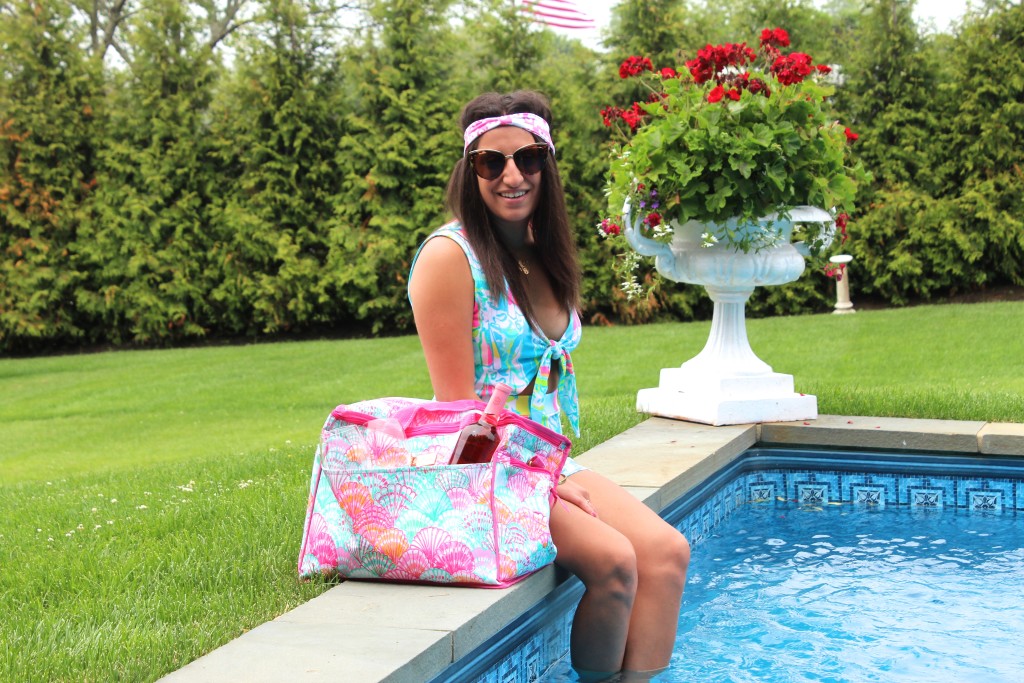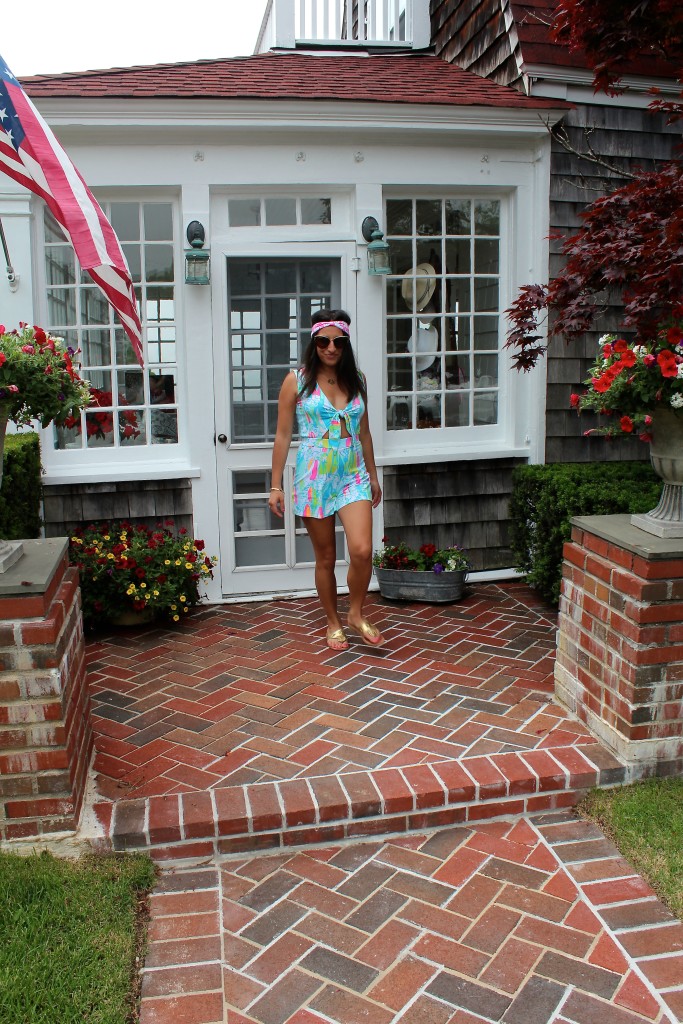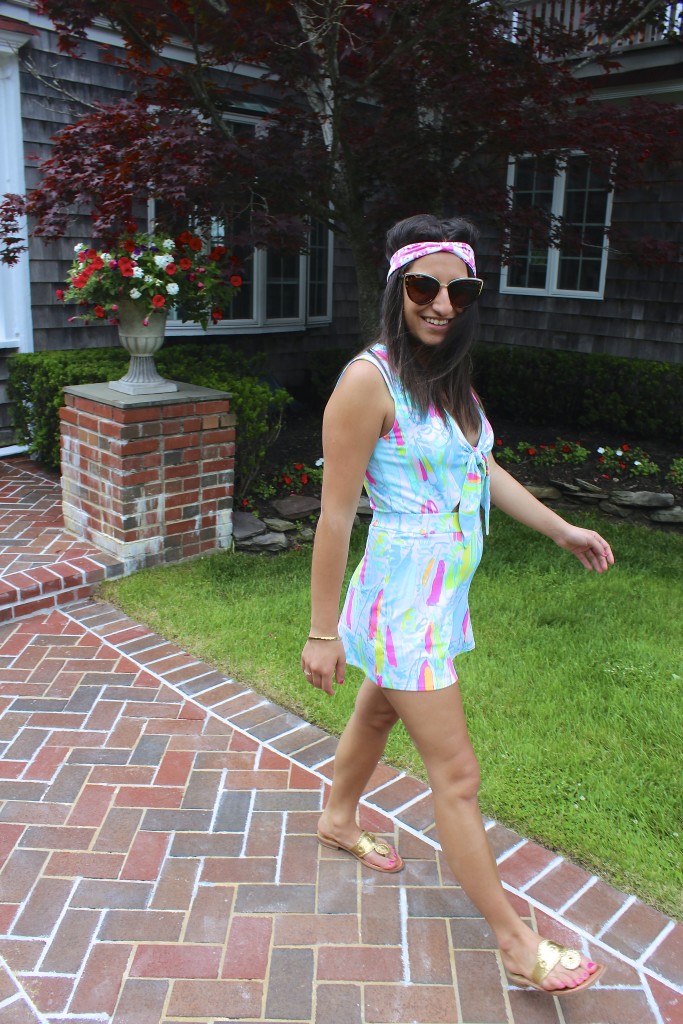 Romper (Lilly Pulitzer) | Headband (Lilly Pulitzer) | Shoes (Jack Rogers) | Sunnies (Quay)
I CANNOT believe it is already the first day of summer and National Wear Your Lilly Day! As you can see, I celebrated in full force this weekend. Even though Summer is just ramping up, I'm already feeling like I'm running out of time for weekend getaways, rooftop happy hours and lunch break walks.
To lift my own personal spirits yesterday, I started to wear Lilly Pulitzer to the office! That is when you know summer is here. I'm always a little hesitant since the NYC uniform seems to be black, black, and some more black (even a rando on the subway called me out!). BUT It really does put me in a better mood. I feel put together, I feel confident, and honestly in a "sunny state of mind." JUST as Lilly intended.
What I'm Wearing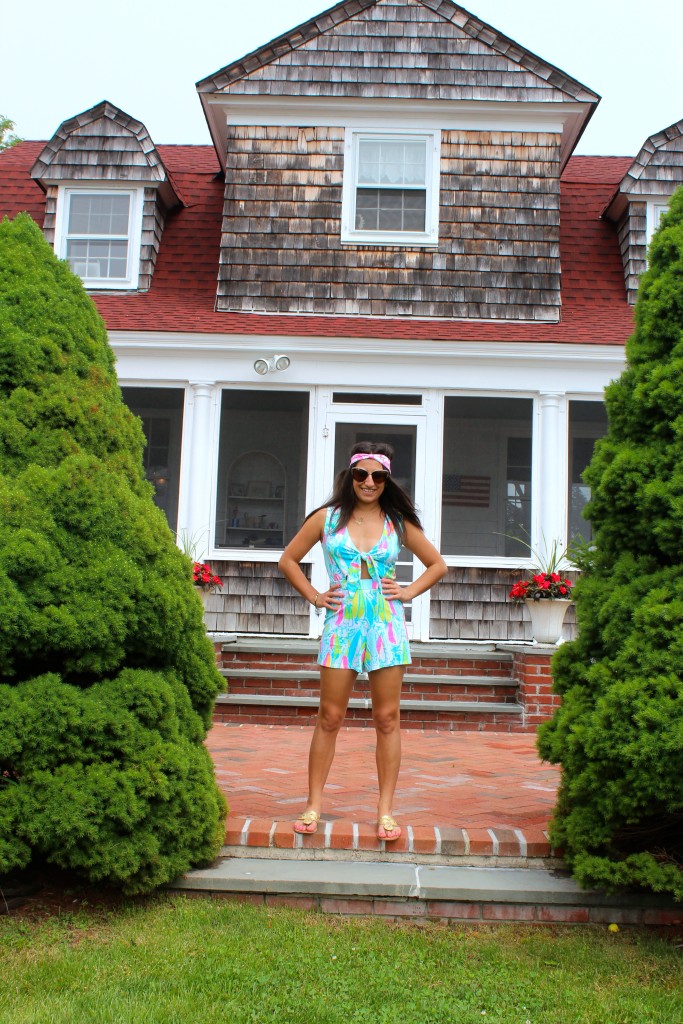 Romper (Lilly Pulitzer) | Headband (Lilly Pulitzer) | Shoes (Jack Rogers) | Sunnies (Quay)
While I am no stranger to Lilly, this retro styling is definitely different for me. I'm usually one to stick with a classic shift. Something I know I'm comfortable in and looks good. However, this weekend I couldn't help but pick up this new romper in the new 'Beach And Bae' print. First of all, the print is absolutely to DIE for. I'm always obsessed with Lilly's nautical prints (RIP You Gotta Regatta), but this is next level. The neon colors are the perfect way to celebrate summer (obviously because they make you look tanner than you actually are?) and that keyhole can make anyone's abs look amazing.
I am such a sucker for mixing Lilly Pulitzer prints, even though it literally makes my mom cringe. I paired this eye-catching romper with my Tusk In The Sun printed headband for a messy poolside look and added a few Oh Shello beach accessories in the mix. If you are the kind of person who loves to have every piece of their hair in the right place, this look is not for you! And honestly, I don't know when the next time I'll be trying it out. I felt like every move I made was messing it up, even more than it already was. Not to mention, the constant struggle of whether or not it was "messy enough." Who'da thought that'd be a thing?!
Okay, now get your best Lilly on and celebrate the 'Lilly' way– on a beach with rosé in hand!