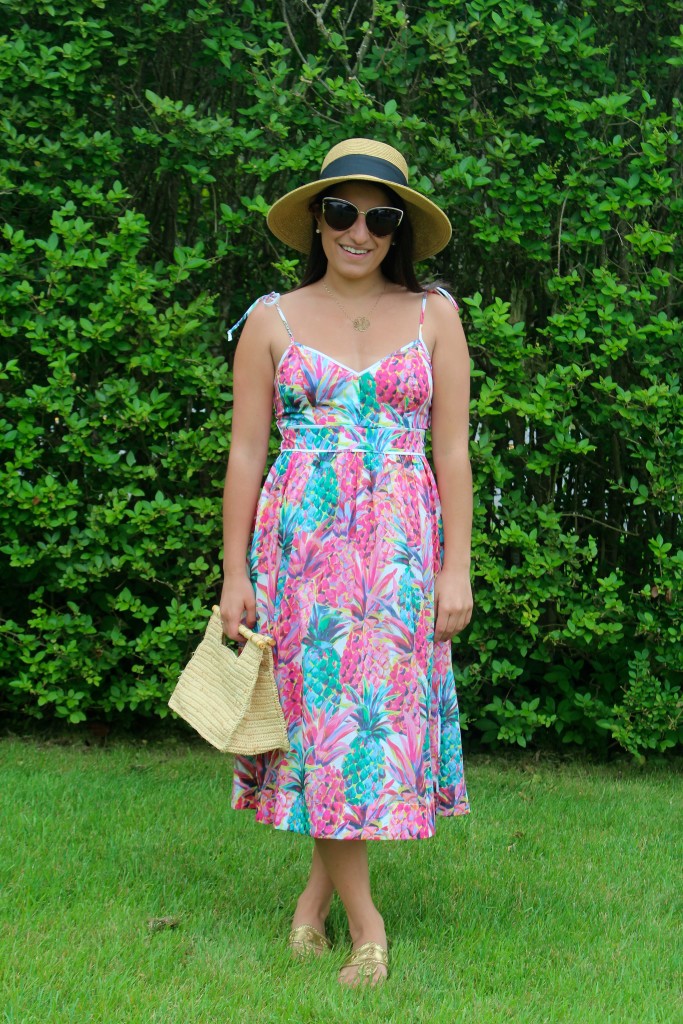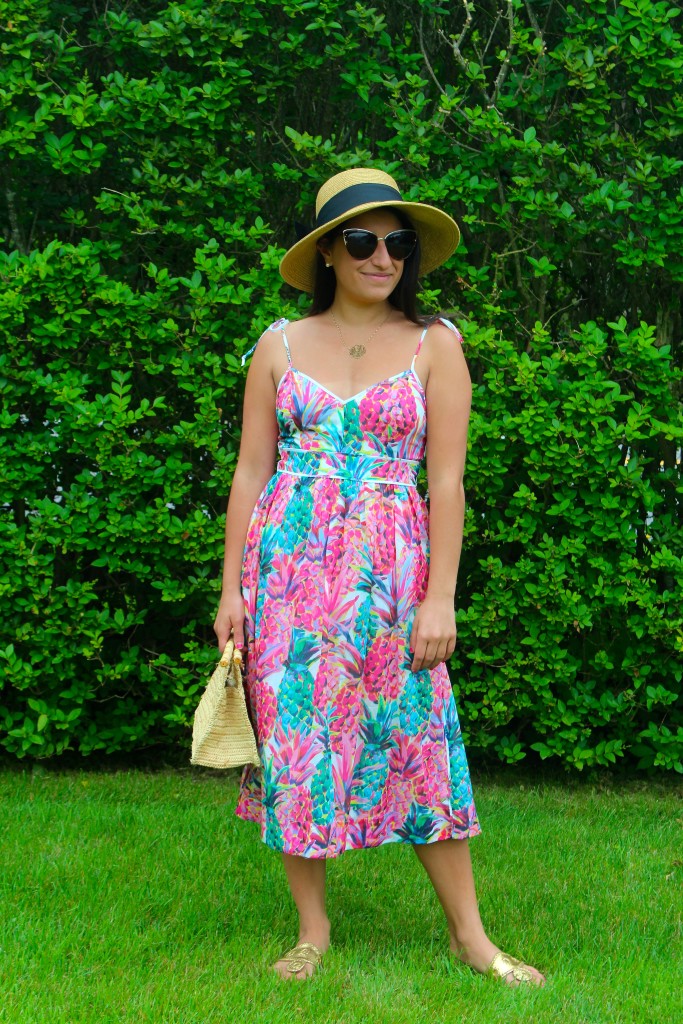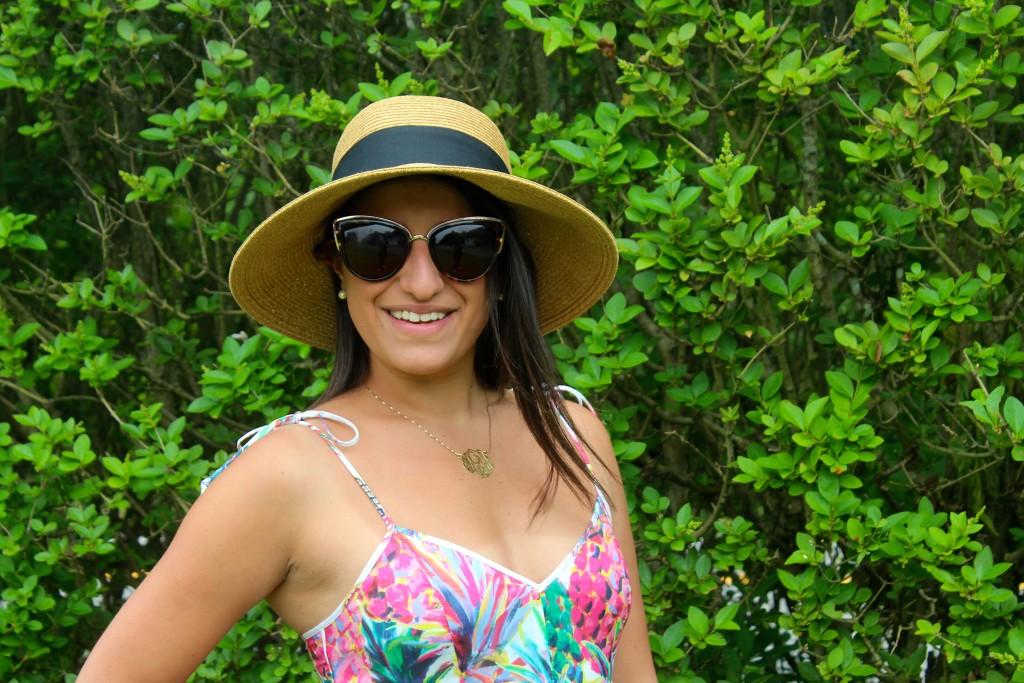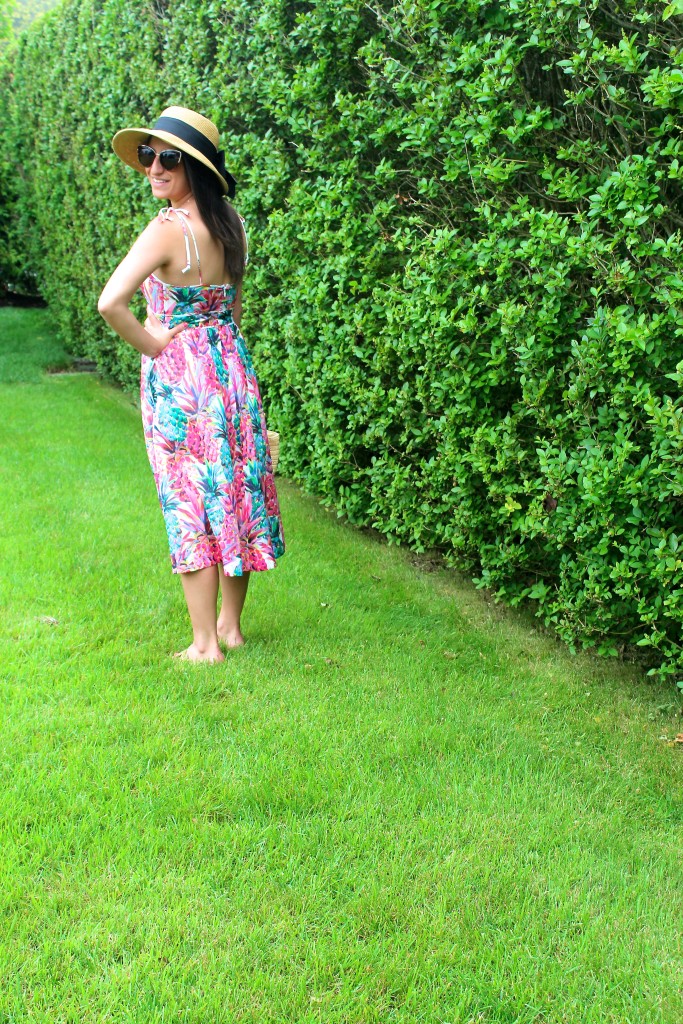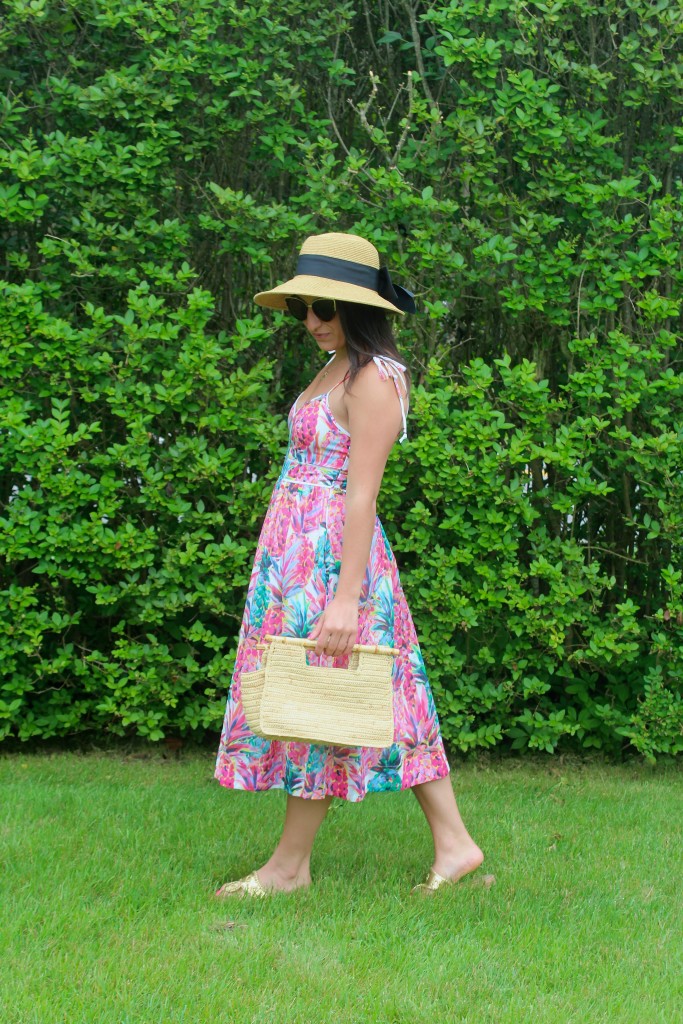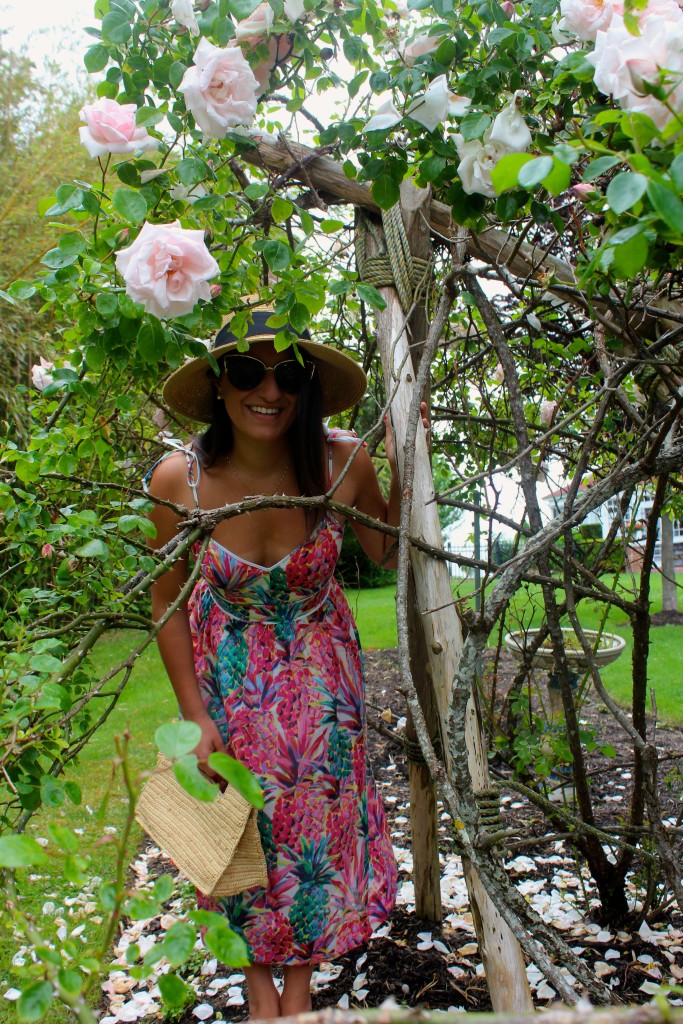 Dress (J.Crew) | Bag (Lilly Pulitzer) | Shoes (Jack Rogers)
Hat (She In) | Sunnies (Michael Kors)
It is Monday and I'm ready to kill this week!  ? These summer weekends never seem long enough, but I'm finally back into the groove of things at work and it isn't so bad after all (we were in Italy for 2 weeks in case you missed it!).
This weekend was my first week in the Hamptons and it is was incredible as always. The weather was crummy the entire time I was there, but it was still super relaxing and full of family time. Seriously, it is something about the salt in the air and the quiet that makes me sleep better than any other place.
The week ahead is the perfect balance between real work (@360i) and a few events for ThePreppyMAG, so be sure to follow along on Instagram to see what it takes to be a full-time social strategist and part-time blogger! ?
What I'm Wearing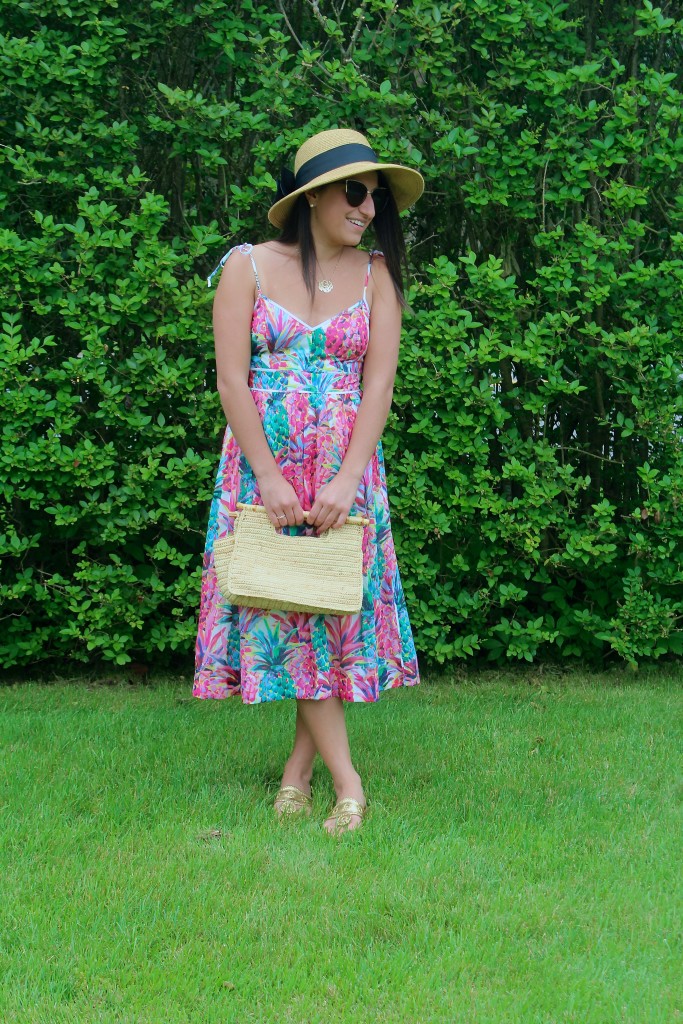 Dress (J.Crew) | Bag (Lilly Pulitzer) | Shoes (Jack Rogers)
Hat (She In) | Sunnies (Michael Kors)
Okay, can we all obsess about this dress right now! I've been L-O-V-ING J.Crew's pineapple collection this summer. So much so that I may have bought this dress AND these slouchy pants (more on those soon!). Not only is this print perfect for summer, but it is SUPER comfortable.
This is such a fun print for summer. Who doesn't love pineapples?! AND the print is so colorful it can literally be paired with any pair of shoes I may have in my closet ?. Not only is this print adorable, but it super comfortable. I was super worried that bodice would tight (a problem I frequently have), but it fit like a glove. For reference, I got a 0 petite, which is why this length is PERFECTION (such a win for a midi).
I'm already imagining myself wearing this all summer long. For starters, it is perfect for an afternoon in the Hamptons (pictured here), but I'm sure I'll be wearing this baby to work on repeat. Especially on the hot steamy days, we've been having lately. Those spaghetti straps are key! While this look is super casual with these Jack Rogers, I'm also planning to dress it up a bit with some gold wedges for a wedding I have later in August.
This bag is SO old, but such a summer staple (here is a similar one). I truly believe that everyone needs a straw clutch in their wardrobe. It matches just about everything and is perfect for any summer occasion. Whether I'm just running to get coffee in the morning in my bathing suit or gallivanting around in a sundress, this is my go-to. It also may be because I leave it at the summer house to avoid lugging my bags back and forth each window.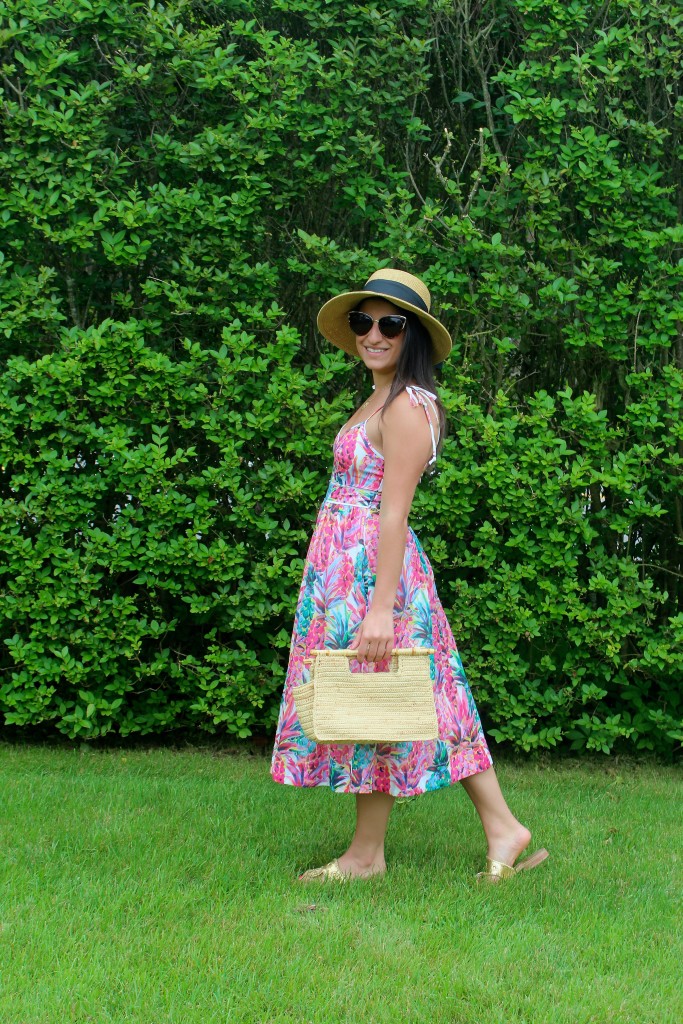 This was only the beginning of my summer in the Hamptons and this dress was the perfect way to start. I'd love to so see a few of your summer styles in the comments!