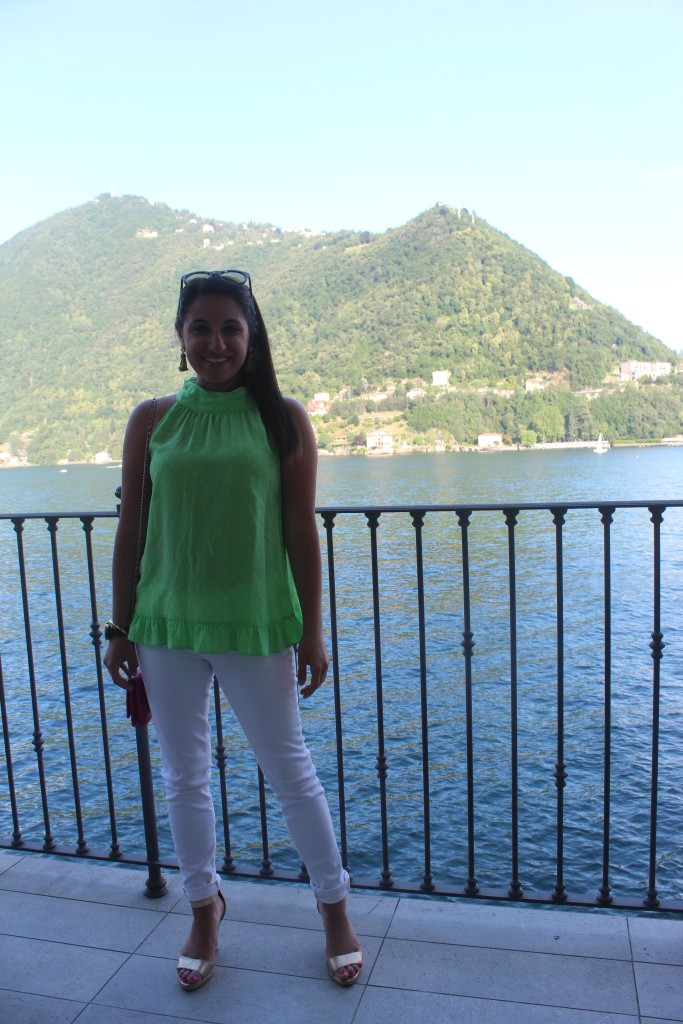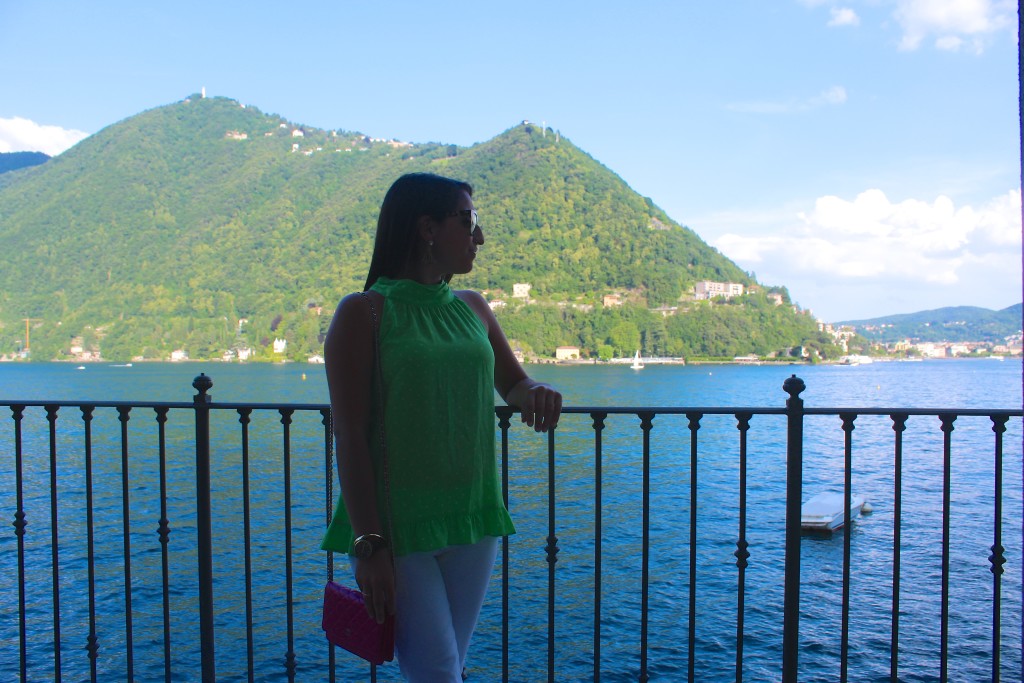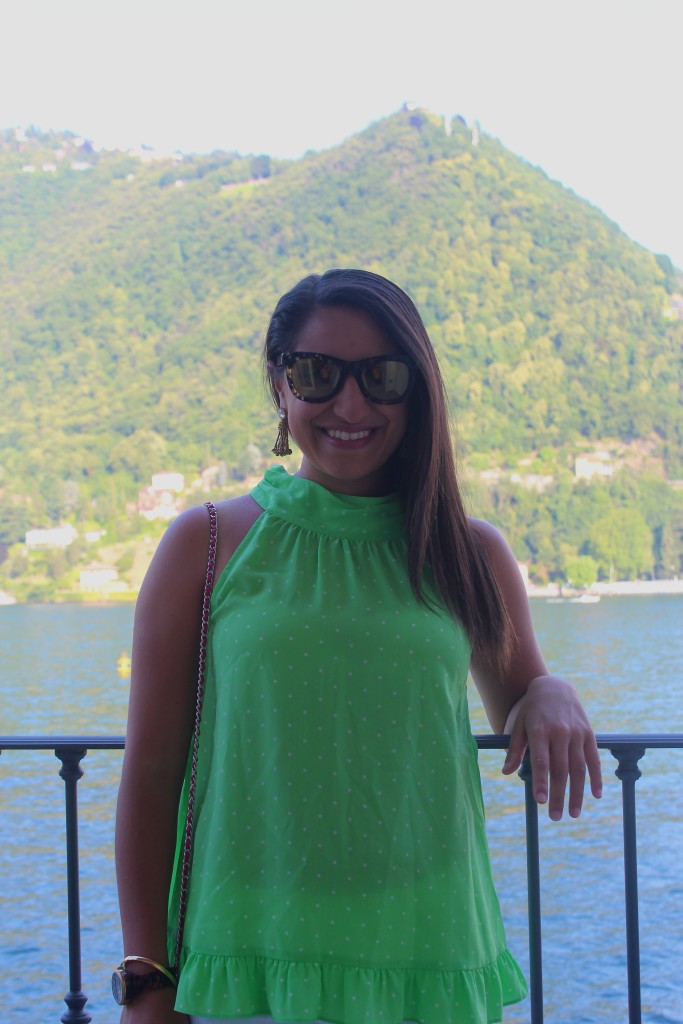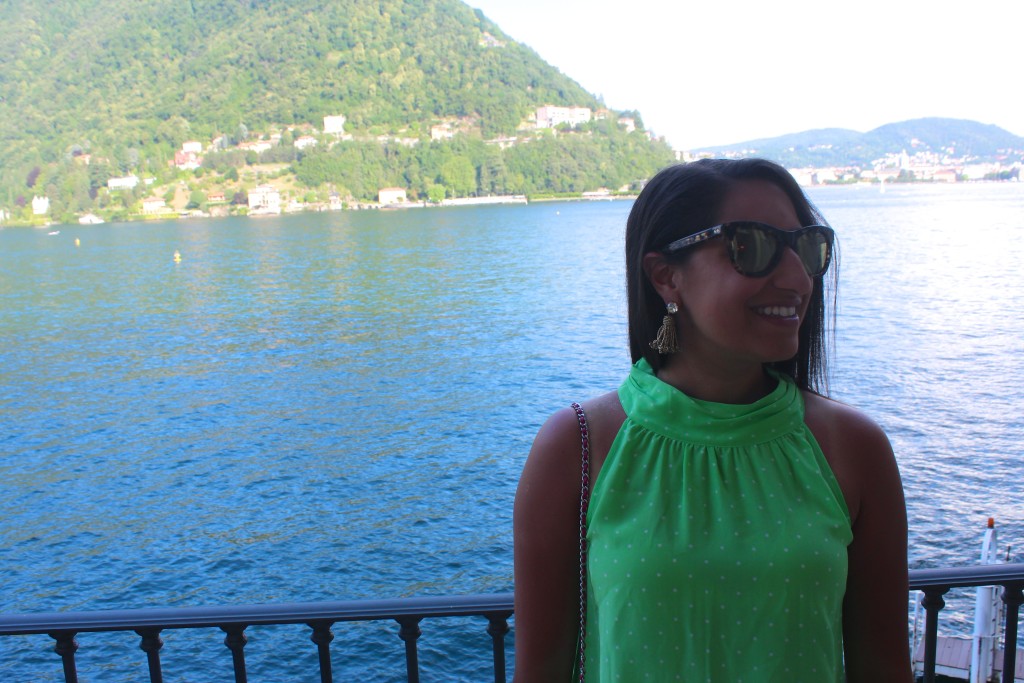 Top (Lilly Pulitzer) | Jeans (J.Crew) | Shoes (Lilly Pulitzer) | Bag (Chanel)
Earrings (J.Crew) | Sunnies (J.Crew)
Can we talk about this view that was right outside of our hotel room in Lake Como?! I'm seriously feeling that summertime sadness as this week is my first full week of work in a month…I know, I know, my life is SO hard. But seriously, all I want to do is flee to Italy and continue to galavant around finding views like these!
Nonetheless, Summer is in full-swing and I'm loving how much longer my days feel. It is crazy how much I'm able to get done after work just because it is lighter out for a longer period of time! It is also because I know weekends are officially booked with sunning and exploring. This weekend, I'm finally off to the Hamptons, so be sure to follow along via Instagram.
What I'm Wearing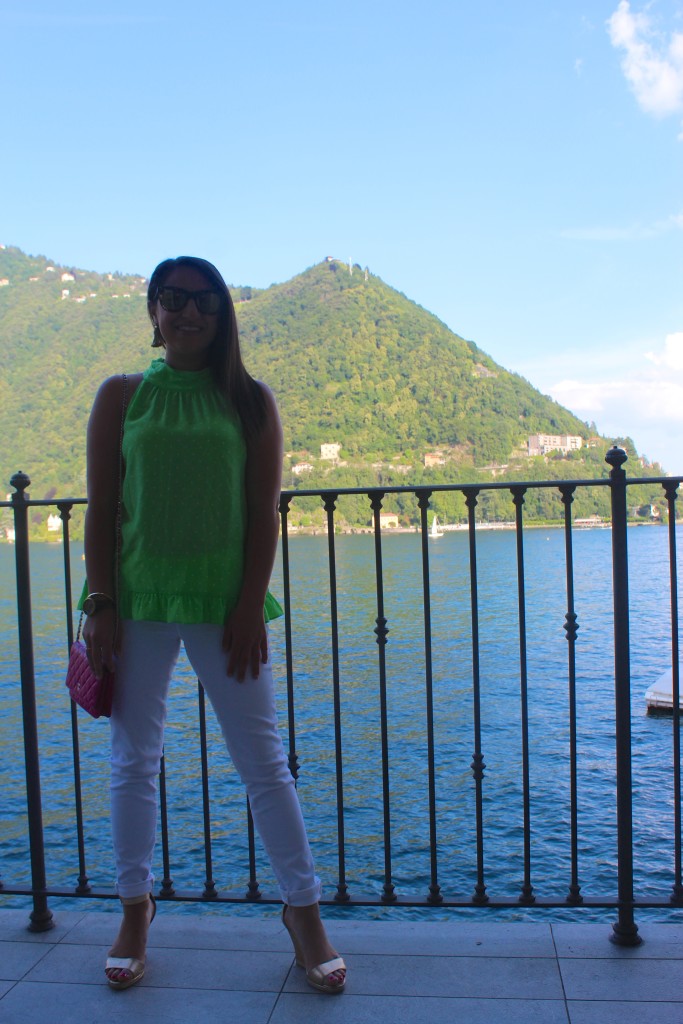 Top (Lilly Pulitzer) | Jeans (J.Crew) | Shoes (Lilly Pulitzer) | Bag (Chanel)
Earrings (J.Crew) | Sunnies (J.Crew)
This outfit is SO simple, yet so classic. This is what I wore for our last night in Italy and it was so bittersweet. It was the most gorgeous night looking over Lake Como and I really wanted to wear something that reflected how special this trip really was. After digging through all of the dresses, rompers, skirts, and shorts that I brought with me, I was left with this simple combination.
To be honest, I've had this top in my closet for over a year and I have NO clue why I haven't worn it! The high neckline and ruffled bottom are perfect for a summertime soiree or even a client meeting (paired with some J.Crew maddies). While this particular night was rather humid, I can already see myself repeating this outfit for those chilly nights in the Hamptons. Tack on a white cashmere shawl and you got yourself a Southampton must-have. Lastly, I just LOVE this neon green color of this top. It is a classic Lilly hue, but it also looks incredible with a tan. You can't really see in this photo, but the top also has little white polka dots.
This pop of color was paired with other summer neutrals– white jeans, gold wedges, and of course, my pink Chanel bag. These items tend to become my go-to's throughout the season. I seriously couldn't live without them for both work and play. I don't need to convince you on why that are needed in your closet but will leave you a few tips: 1) White jeans that are too tight are not cute, make sure that you can actually breathe in your pair. Remember, it's going to be hot! 2) A gold wedge is a girl's summer BFF. You can dress it up or down, but it always makes you look more tan than you actually are and 3) If your outfit doesn't include a pink crossbody, is this the outfit you want to celebrate summer in? These are the questions that keep me up at night!