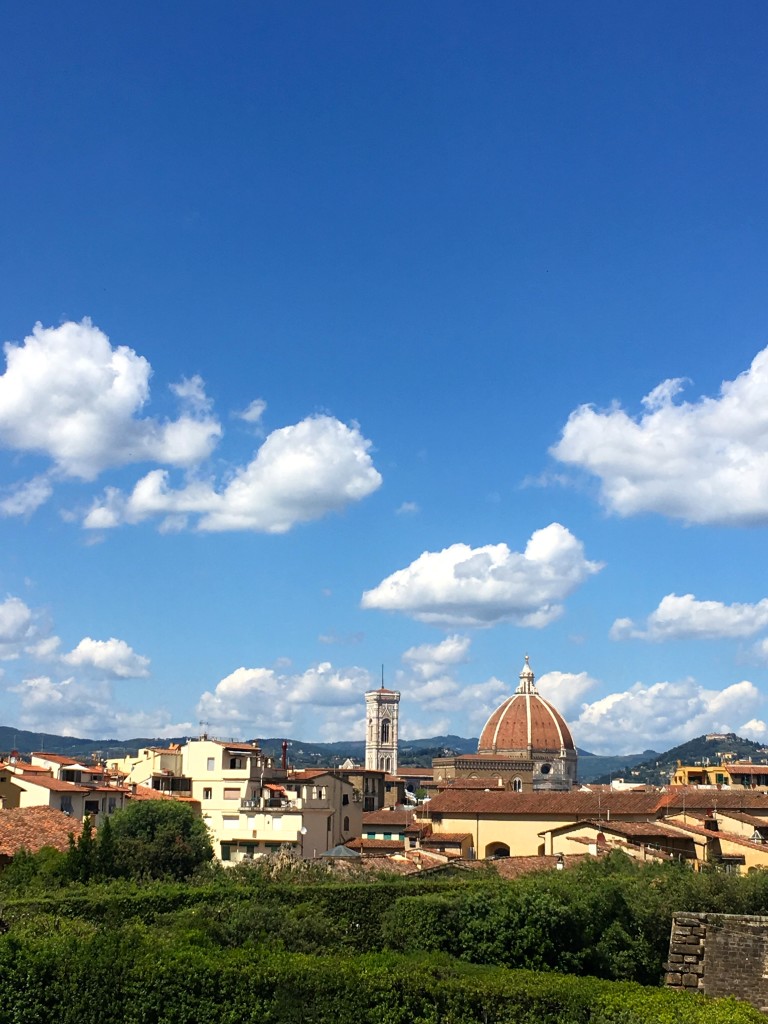 We are in round 2 of our Eurotrip travel guide and I'm actually brought to tears just thinking that we've been back for a whole week already! If you missed round 1 (Croatia!), see here! While I love NYC and missed my family and friends while I was away, I wouldn't mind taking another week in beautiful Florence.
Again, I can't take any credit for the amazingness that was this trip! Tom's parents planned everything, but of course, I'll share where we stayed, what we did, what we ate, and what I wore! Be sure to leave all of your questions and travel inspirations in the comments. ?
Where We Stayed 
For our three days in Florence, we stayed at the Hotel Lo Orologio and it was beyond perfect. Located in the Piazza Santa Maria Novella, it was quite but lively enough to enjoy everything Florence had to offer. Tom and I decided that Piazza Santa Maria Novella was our favorite Piazza in all of Italy, so you KNOW it's legit. Florence is definitely bustling, so it was great to have a quieter location to sneak a way to at night (or for a mid-afternoon nap). Even though it was quite, it was still close enough to all of the main attractions– about a 7-minute walk to the Duomo and 10 minutes to the Ponte Vecchio– completely manageable! I also loved everything surrounding the hotel, from the pizza places to the conveniently located ATMs, and of course, even the rooftop bar right across the Piazza (more on that later!).
From what we heard from the others we were traveling with, every room was different giving the hotel that boutiquey feel you want when you are traveling in Italy. Our room was perfection (wish I took pictures!). It had a huge bathroom and windows that opened right into the Piazza. The best part, of course, was being only a small staircase away from the complimentary breakfast (that was complete with a mimosa bar!).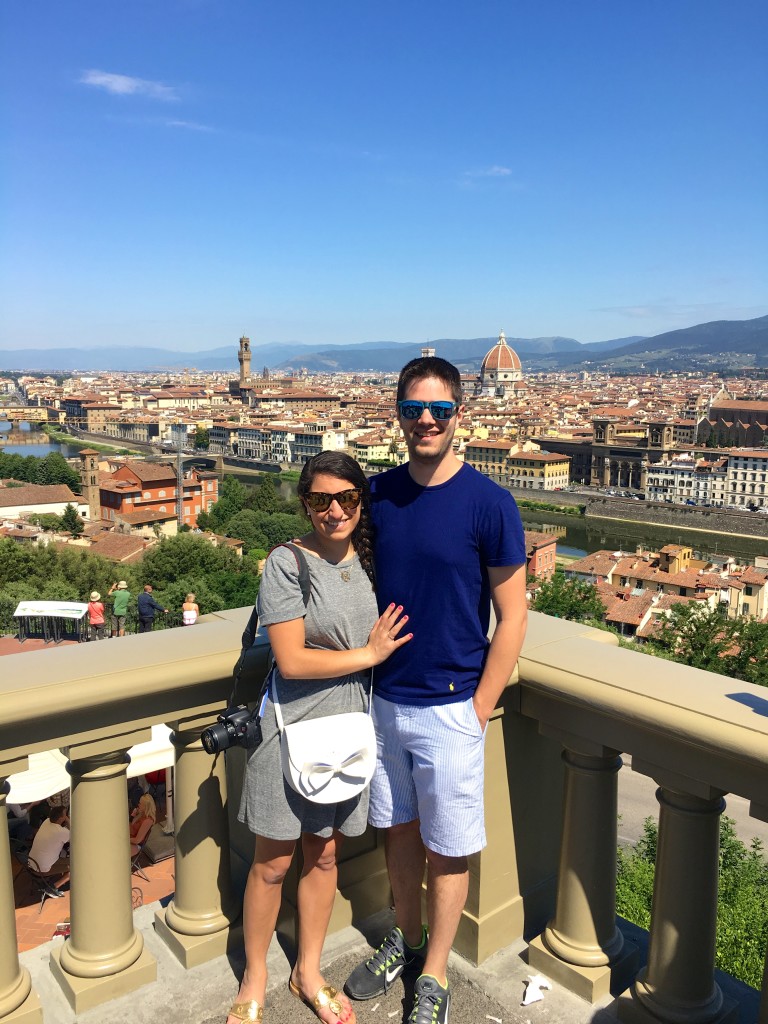 What We Did
Florence was one of those cities that was JAM PACKED! I promise I'll share more relaxing moments towards the end of the trip. We were in Florence for approximately 3 days (2 full days and 2 half-days). When we arrived on the first day, we immediately made our way to some of the city's most jaw-dropping sights– The Duomo and Ponte Vecchio. We didn't have much planned this night, we just wanted to get acquainted with the city and enjoy.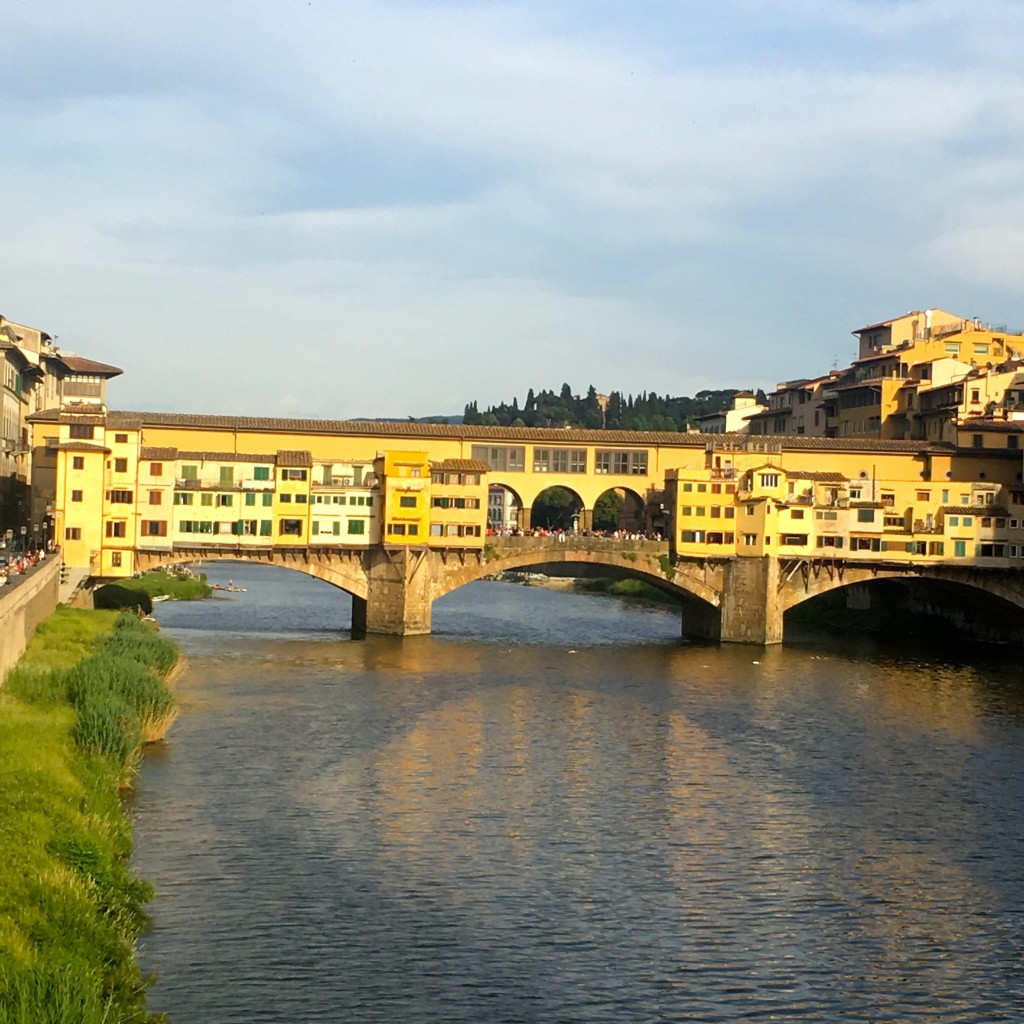 Our second day is really when all the Florence sightseeing took place! We woke up v v early for a private walking tour of the city, we saw A LOT. From The David to the Piazza de Strozzi and even some of the more quaint, private streets of Florence, our tour guide shared the best parts of Florence with us. This tour was absolutely breathtaking. So many things you learn about in textbooks are right in front of your eyes and you have a few of those "pinch me" moments!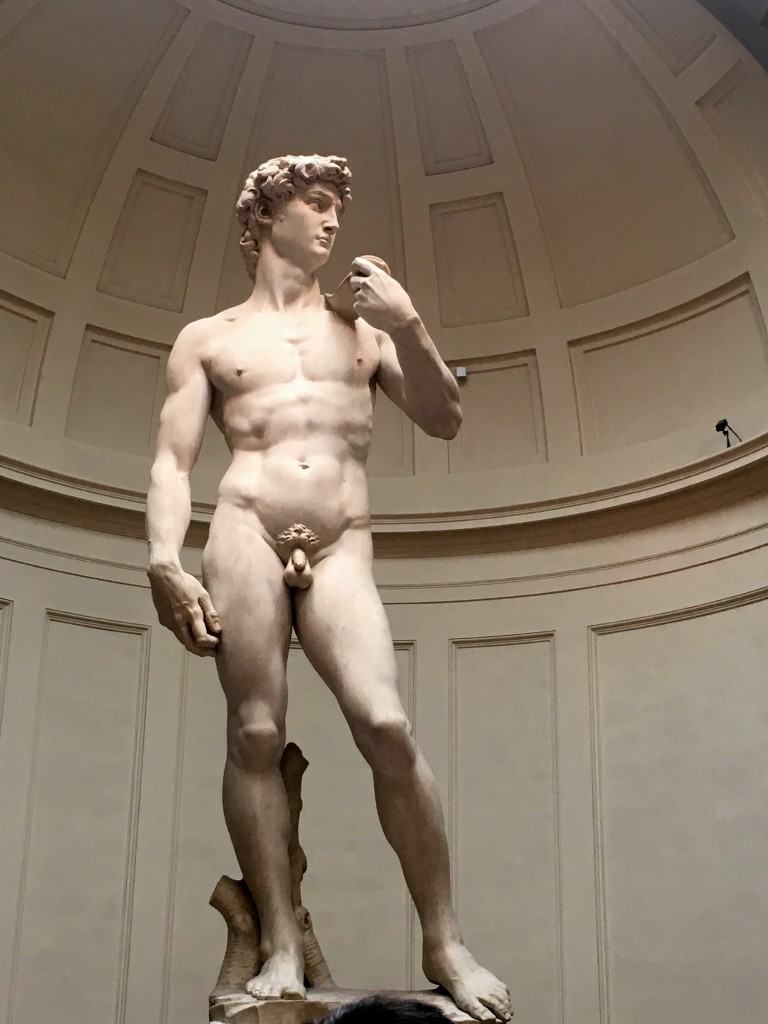 After the tour, we met up with Tom's parents for lunch and made our way over to the Pitti Palace and Boboli Gardens, which are GORGEOUS. I could have easily spent HOURS in this place. From the incredible views to the hidden dirt paths, there was so much to explore. It was super hot this day and it definitely isn't an easy walk (pretty much all uphill), so we spent about two hours here and then rewarded ourselves with gelato! The rest of day 2 was spent just walking around the city, walking down hidden alleyways and in and out of shops until we met up with the rest of the group for dinner– Tom and I even found a Florentine craft brewery.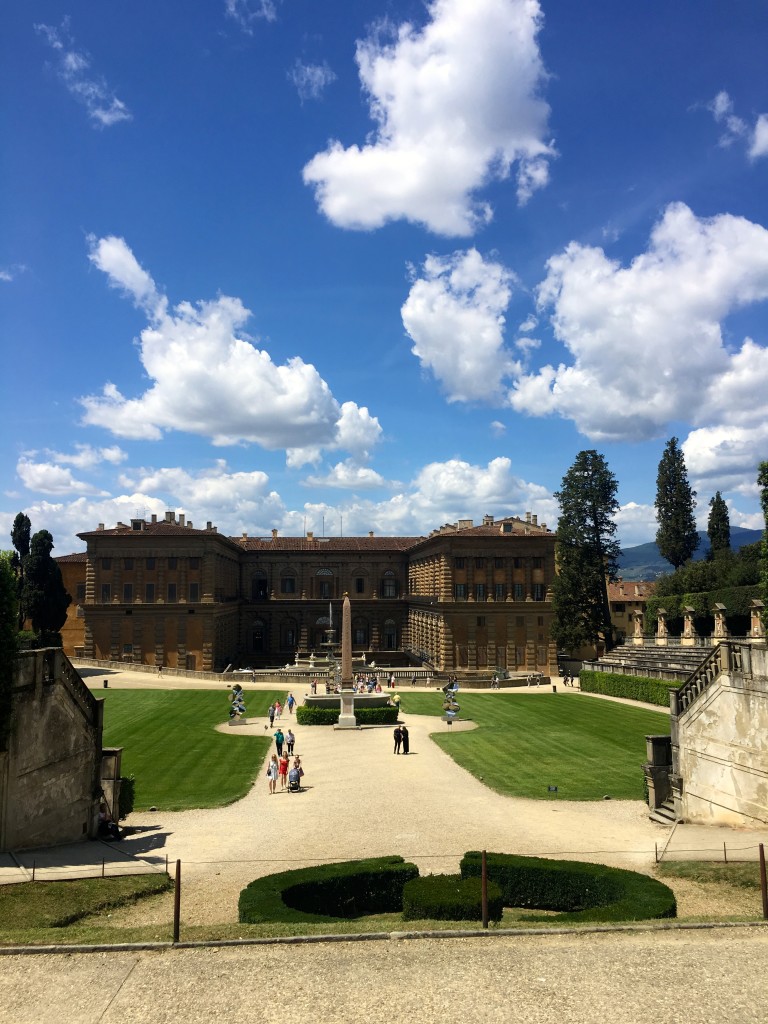 Day 2 was another busy, busy day. This was the day we made an excursion into Tuscany. While in Tuscany we made 3 different stops. 1) Siena 2) Chianti and 3) Greve. All three were absolutely delicious (pun definitely intended). First stop was Siena, we only had an hour here and could have easily spent all day. This is one of those quaint Italian towns that you imagine when you close your eyes and think of Italy. From the amazing pastries (pictured below) to the instagrammable streets, I am definitely adding Siena to the itinerary for Italy 2.0.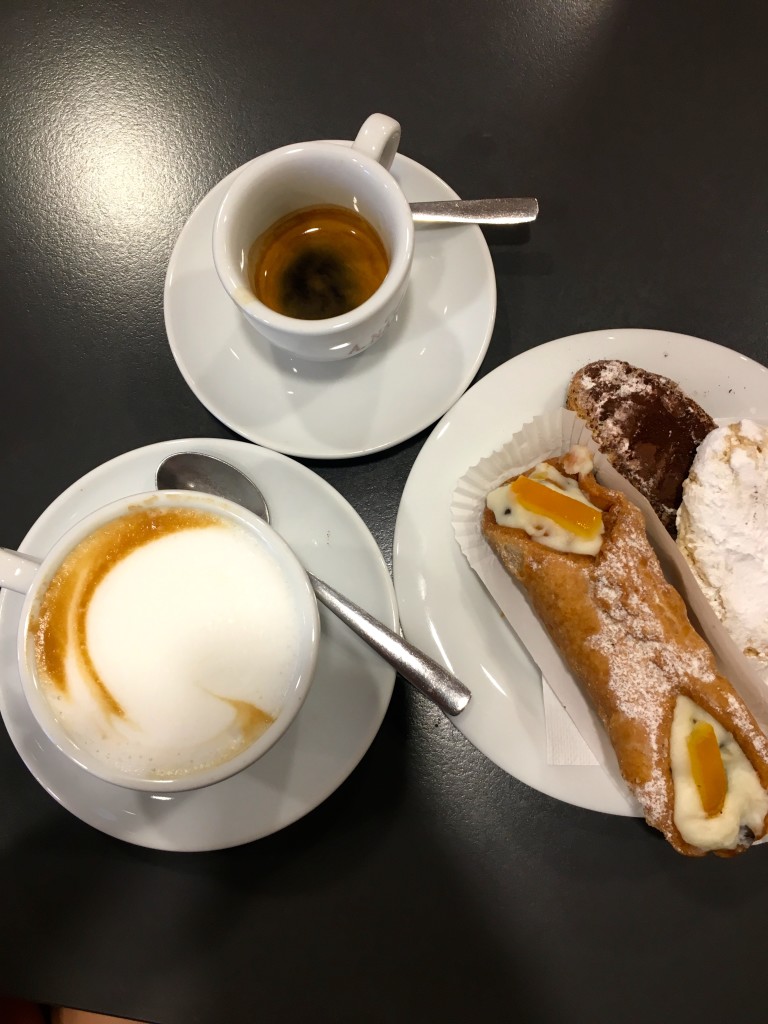 Next up was Chianti and this is where things really got DELICIOUS. More details on our lunch can be found in the "Where We Ate" section. Our last stop of the day was Greve. This was probably the smallest town we visited on our entire trip, but it was worth it. It was interesting to see how a quaint little town in Italy ran business. What brought us to this city you ask? Of course, food. There was a butcher that was hundreds of years old…yum. We returned from our excursion completely exhausted and had to take a mandatory nap. We woke up just in time to watch the sun set over the Ponte Vecchio and have drinks on a rooftop right in the Piazza Santa Maria Novella, we even got to see a mini firework show!
Our last day was short as we left around noon, but Tom and I made the journey up to the Piazza de Michaelangelo and the view was unbelievable. This Piazza sits upon on the tallest hills in Florence giving you a spectacular view back into the city. A few tips– wear comfortable shoes (this means NOT Jack Rogers) and wait to eat lunch until you get up there. Once you make the trek up there is not much to do up there other than taking in the sights, there are a few cafes and restaurants that are perfect to take a break at before heading back. I've also heard amazing things about watching the sunset here!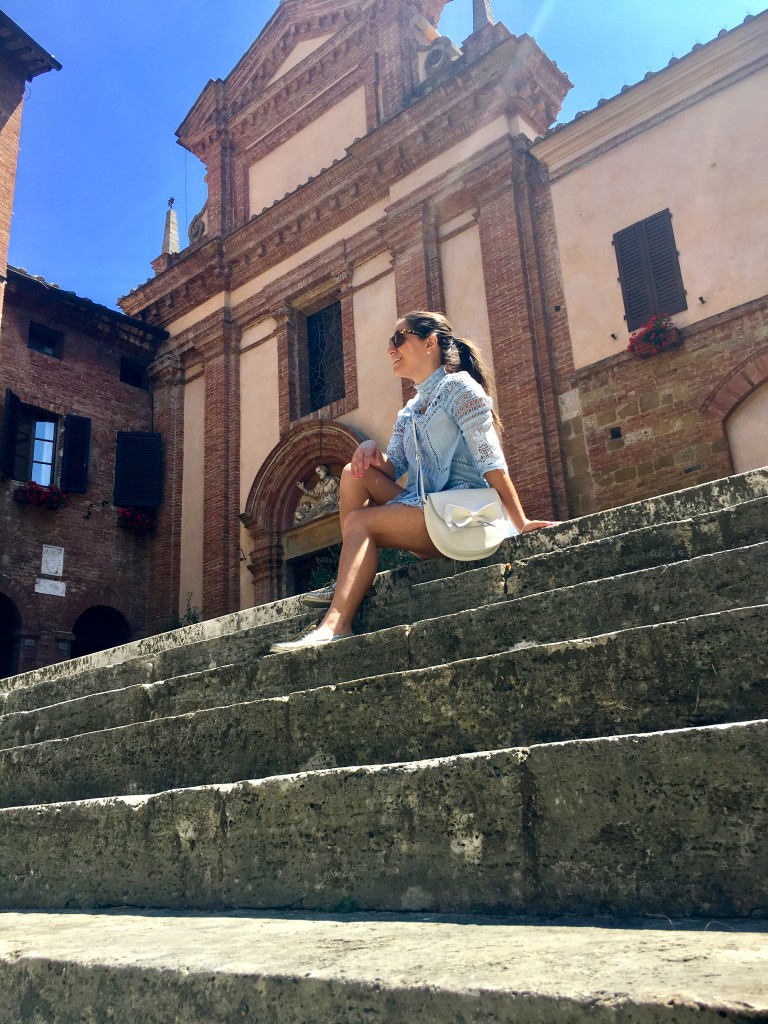 What We Ate
Okay, I think Florence may have been my favorite city to eat in. This was a very, very, very tough decision for me to make and I still may change my mind, but just thinking about all of the amazing meals we had there is making me hungry. As mentioned, we had all of our breakfasts at our hotel, but lunches and dinners were ???.
Let's break it down by day. Our first dinner was at Il Latini. from what I hear, this is very much a tourist attraction, but I still highly recommend. Being a New Yorker, this sentence makes me cringe, but let me explain. For one fixed price you get: appetizers, 3 different pasta, steak, pork, dessert, wine, and a dessert wine. And all of it was f*cking amazing. Sorry, but this warrants a swear word. My favorites were definitely the Caprese appetizer, the legitimate 3-inch steak Florentia, and the duck gnocchi.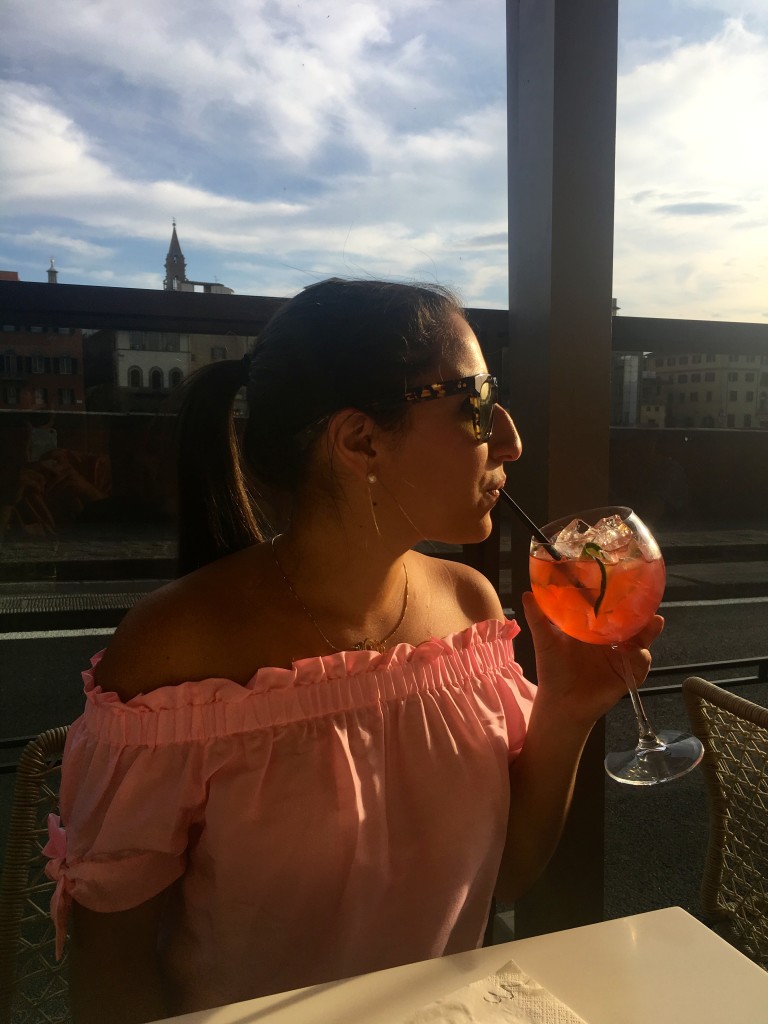 Day 2 was another delicious day. After our long walking tour of Florence, we were excited to escape the heat and relax with some Caprese salad. I don't remember the exact name of this place, but we did leave with some Lunardi Truffle sauce that is AMAZING! All you have to do is mix it with some cream cheese and you have the best cheese spread around. That night, we had dinner at Osteria del Cinghiale. Cinghiale means boar in Italian, so you can probably guess what they are famous for. I'll try anything once, so I had a bite of Tom's and it actually wasn't too bad. I ordered the truffled chicken myself because I just can't pass up a good truffle dish, especially in Italy.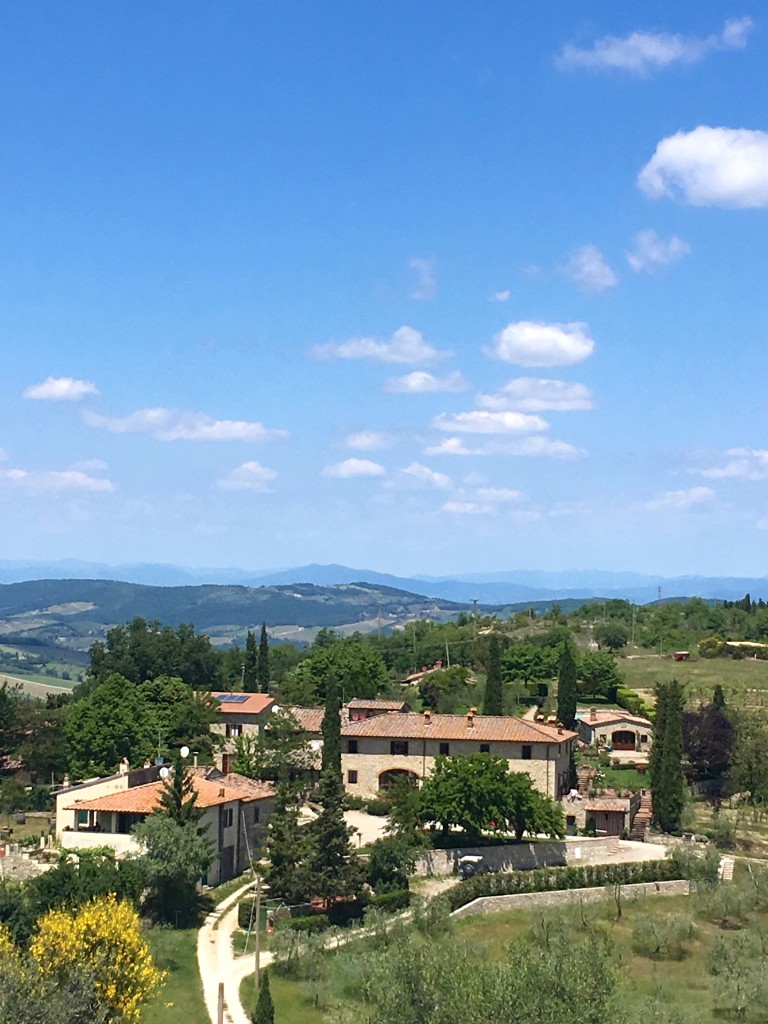 Day 3 was spent in Tuscany and we had a full day of eating. From coffee and pastries to jumpstart our morning in Siena to the lunch, we had in Chianti, we were perpetually full. We stopped at Castellare di Castellina Winery for the best lunch ever. Tom says this was the best food he had the entire trip! The lunch consisted of 5 different wine tastings that were rolled out throughout the meal, so there's that… But, It also consisted of different crostinis, prosciutto, and bread, different kinds of pasta, salad, and cheeses. OMG, I can't rave about this meal enough, but I'll name two of my favorites. 1) The pasta: you had your choice of pasta and of course I picked the one with the most truffle. Not only was the pasta made in a truffle sauce, but there was fresh truffle added to the top table-side. ? 2) The cheese: I'm wholehearted cheese lover. I love all kinds of cheese, but this was a religious experience. Five different kinds of cheese was served in order of age– starting with the youngest and ending with the oldest. All of the cheese was also served alongside a 20-year old balsamic vinegar, yes that came home with us.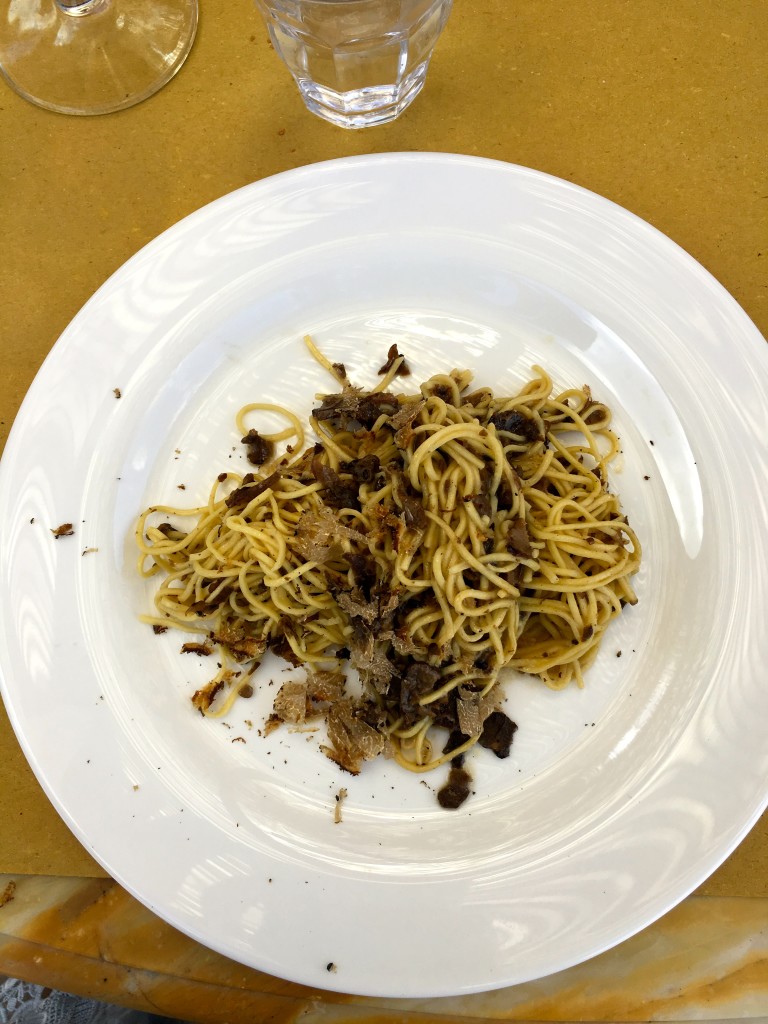 Our last day, we picked up paninis from a hole-in-the-wall place called I Due Fratellini. My cousin told me about this place when we arrived in Florence and I'm so glad he did. These paninis were so simple, but so, so, so delicious. I prosciutto and goat cheese one ?, perfect for our train ride to Venice.
What I Wore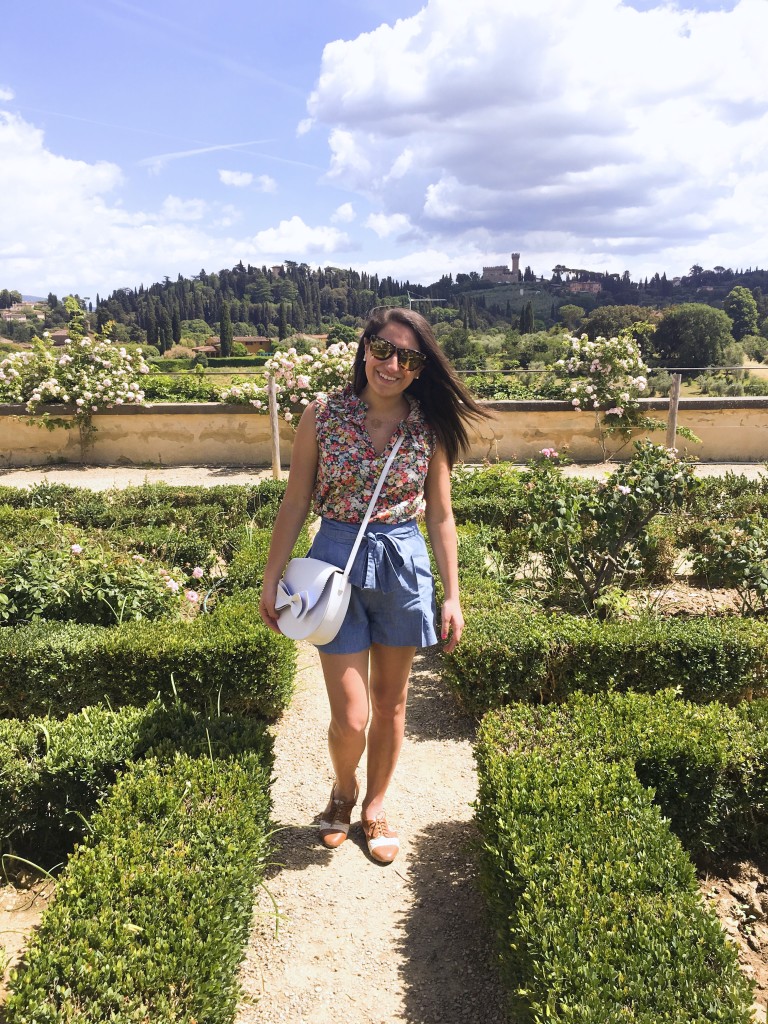 Top (J.Crew) | Shorts (J.Crew) | Bag (Kate Spade)
Shoes (Steve Madden) | Sunnies (J.Crew)
I was completely overwhelmed with excitement when I was in Florence, I hardly had a chance to think about what I was going to wear. We were obviously there for a few days, but this is what I wore for our full day in the city exploring.
You are walking A LOT in this city, I constantly felt like I was on the go and had little time to rest, so you're going to want to wear comfortable shoes. I wore these closed-toed Steve Madden flats, which were actually perfect. They felt dressed up for the different museums and restaurants we were visiting, but comfortable enough to walk a few hours at a time in.
I took a similar approach with my top and shorts. I knew I'd be visiting attractions that I've been dreaming of, so I wanted to be a little dressed up for pictures but didn't want to be too hot or uncomfortable walking. Both of these pieces are currently being sold at J.Crew and if you are thinking of purchasing I'd size up in both. First, the top is adorable. The print is everything I love about spring, but it doesn't give at all. If you have any sort of a bust, you NEED to go up a size. You would think the shorts are over-sized and you'd be fine in your normal size. You are wrong (and so was I!). The high-waist cut of these shorts is not forgiving at all.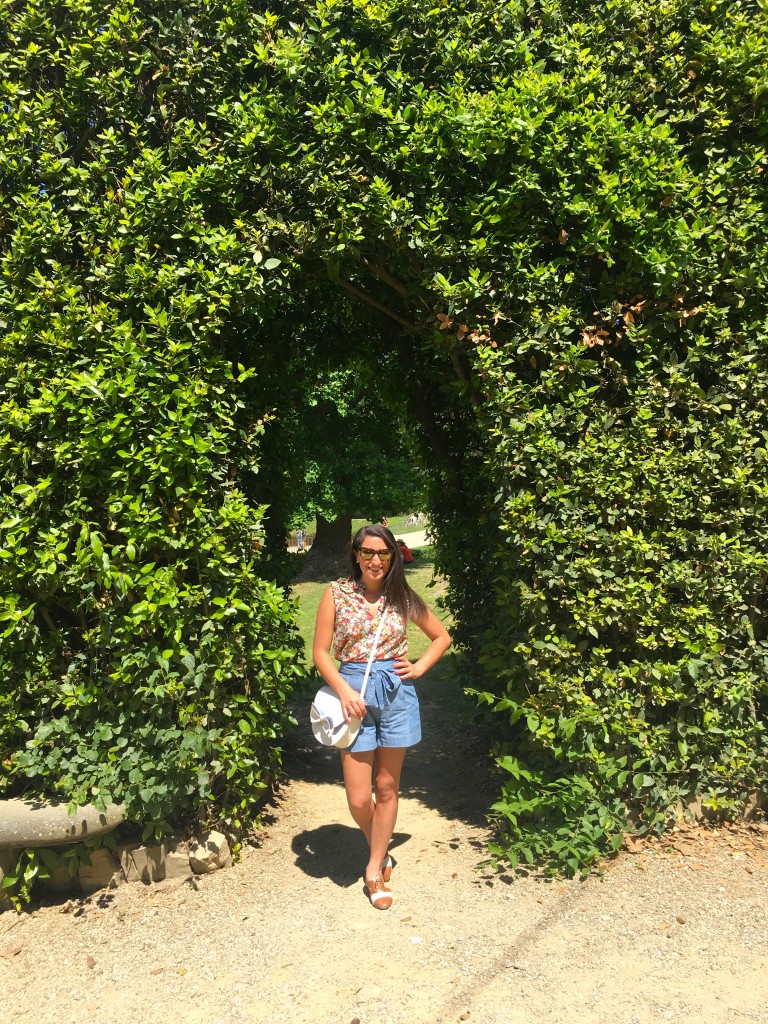 If I had to pick any of the cities we visited to live in it would be Florence, it was unbelievable and a dream come true to visit. Stay tuned for round 2 of our Travel Guide– Venice!