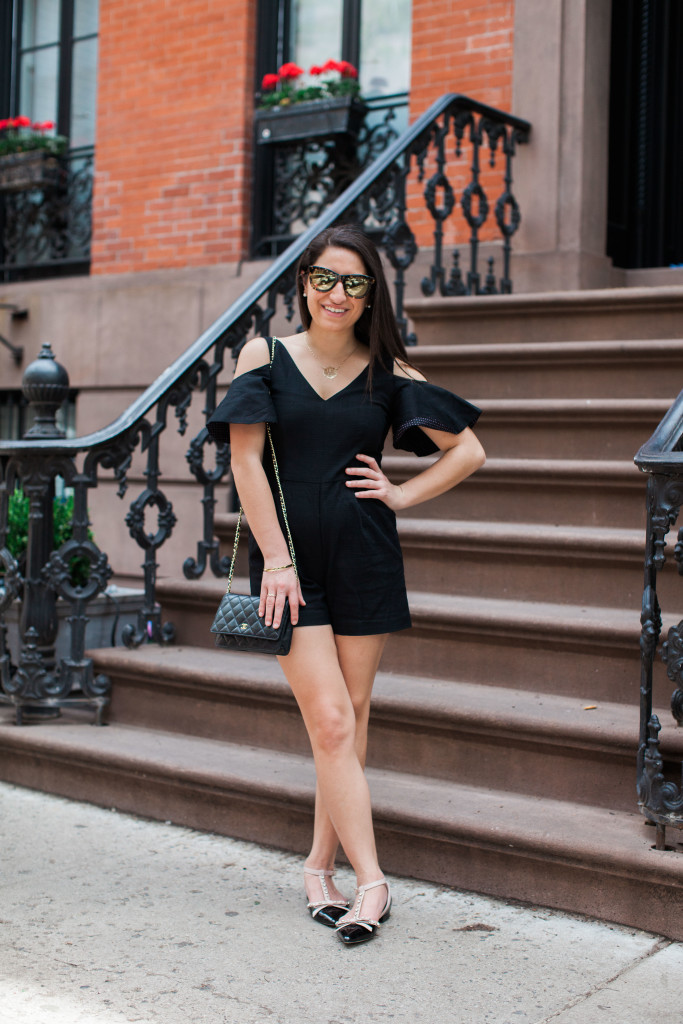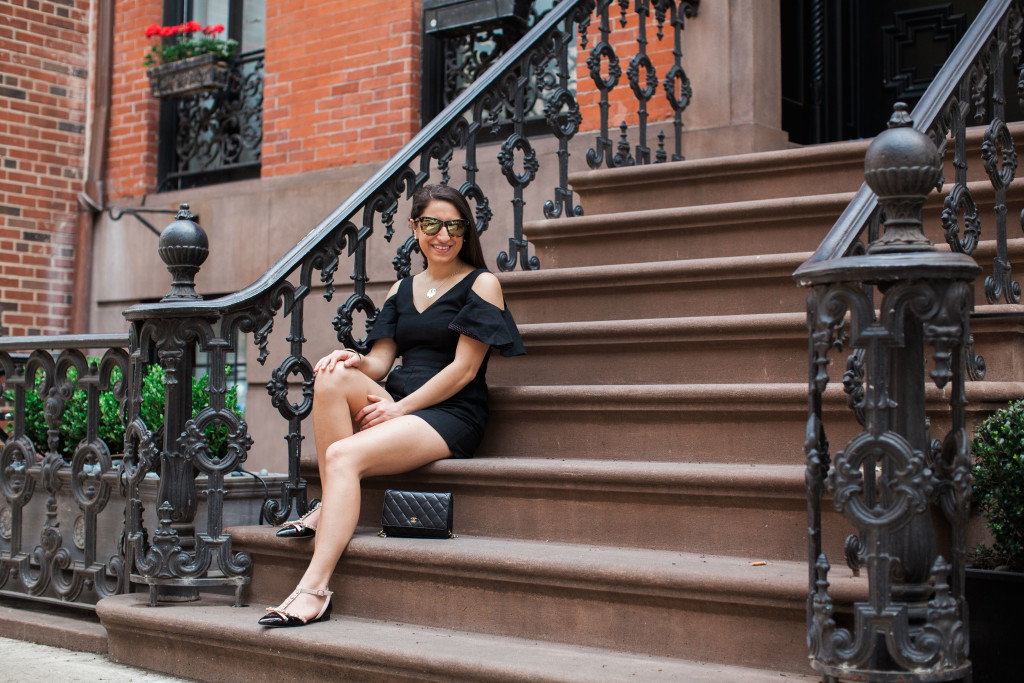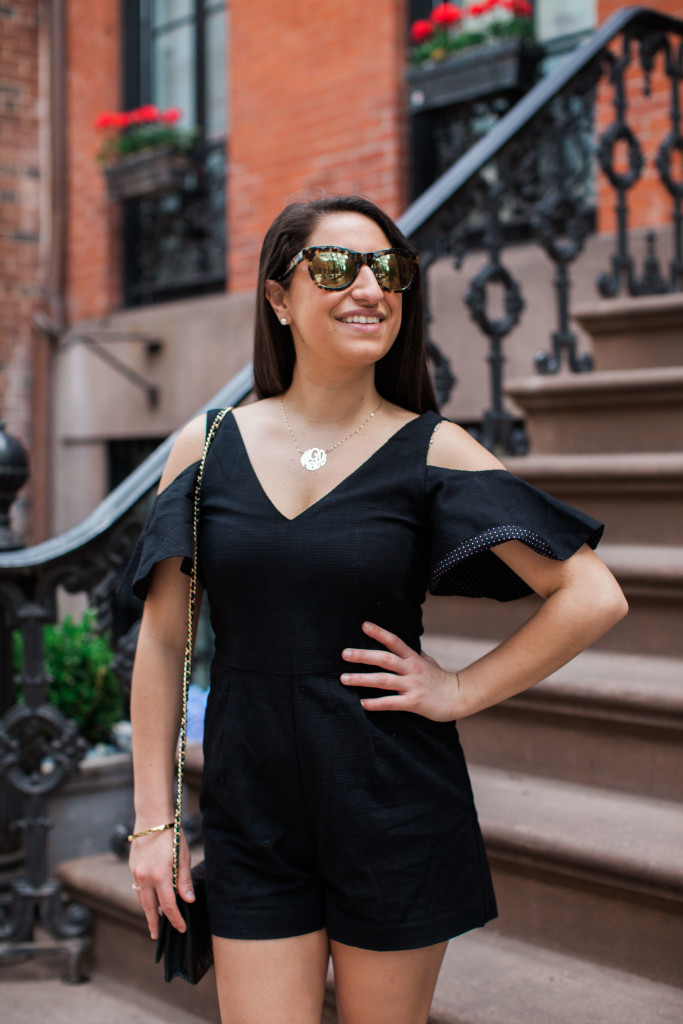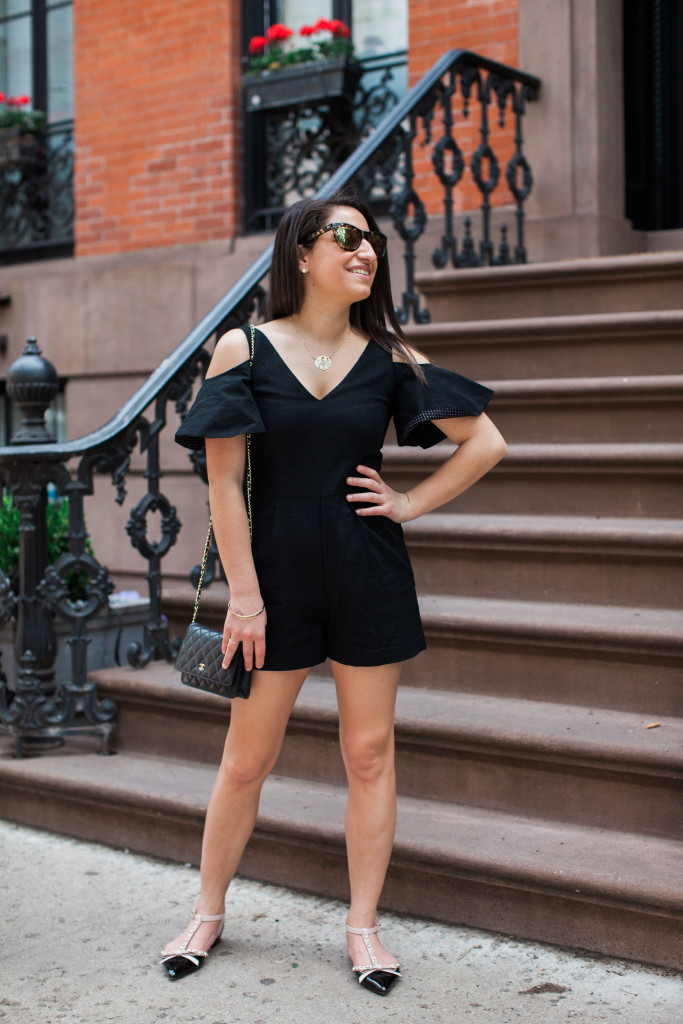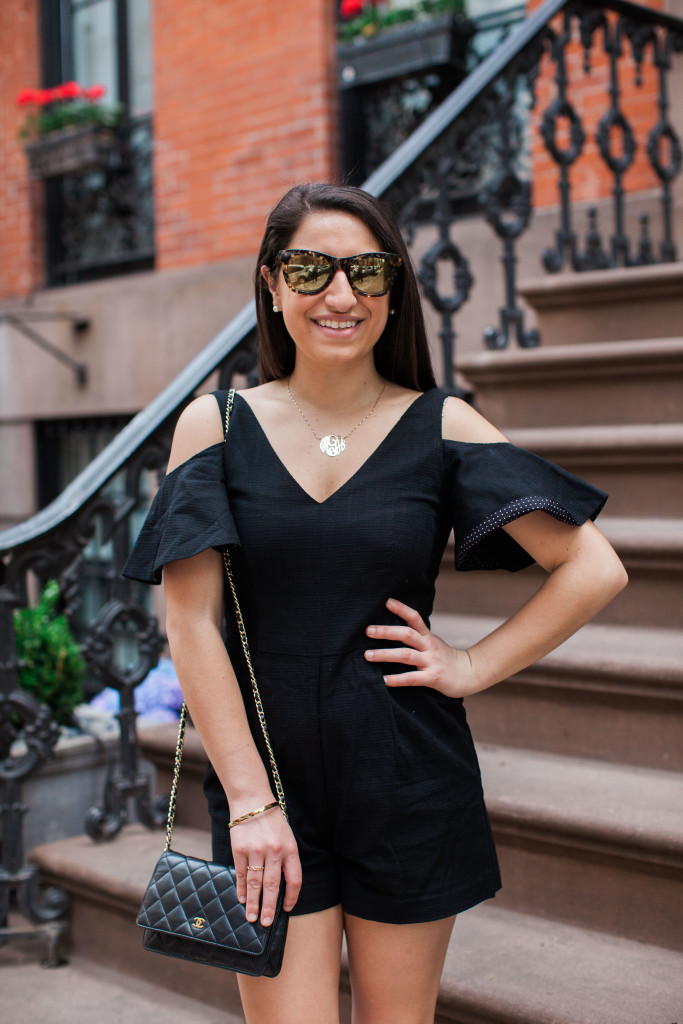 Romper (Anthropologie) ON SALE! | Bag (Chanel) | Shoes (Kate Spade) | Sunnies (J.Crew)
Bracelet (Kate Spade) | Necklace (BaubleBar)
Hello hello! I know I've been a little MIA, but we are finally back in the United States and missing Italy terribly. Those last two weeks went WAY too fast and reality is hitting me right in the face this morning. Don't worry, you'll hear PLENTY about our trip in the coming weeks here on the blog, but here is a classic NYC outfit post to hold you over until then.
These photos were taken of one of the first warm days we had in New York this spring and I already know that I'll be putting this romper on repeat all summer long. See below for more details!
What I'm Wearing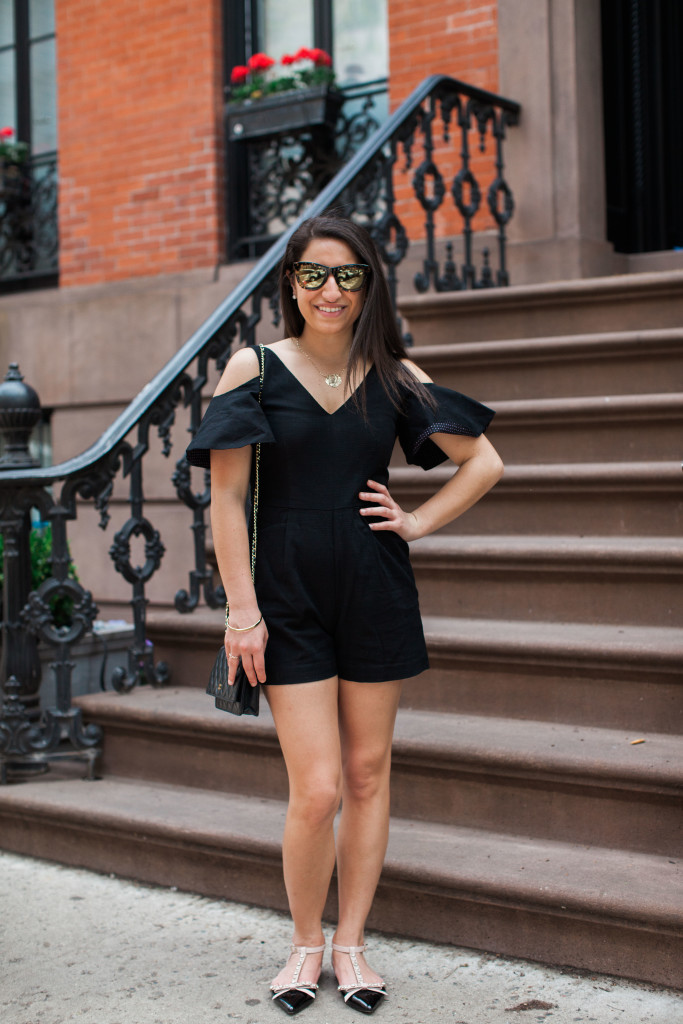 Romper (Anthropologie) ON SALE! | Bag (Chanel) | Shoes (Kate Spade) | Sunnies (J.Crew)
Bracelet (Kate Spade) | Necklace (BaubleBar)
I originally bought this romper back in March for SXSW, but since we had rainy weather I never got to wear it. ? However, I just know that I'll get good use of it throughout summer. This romper is the PERFECT day to night romper for your summer shennengans. It is totally appropriate for the office (if you work in a sem-casual enviornment) and if you bring along the right shows, can totally be spiced up for a night out on the town. When standing, the shorts are an appropriate length, but they are balanced out by the on-trend off-the-shoulder cutouts.
Now, what you really want to know. This romper definitely runs a little small, but is super slimming when you have the right size. I am usually a small or a 0 in dresses and rompers and I sized up to a 4 in this baby.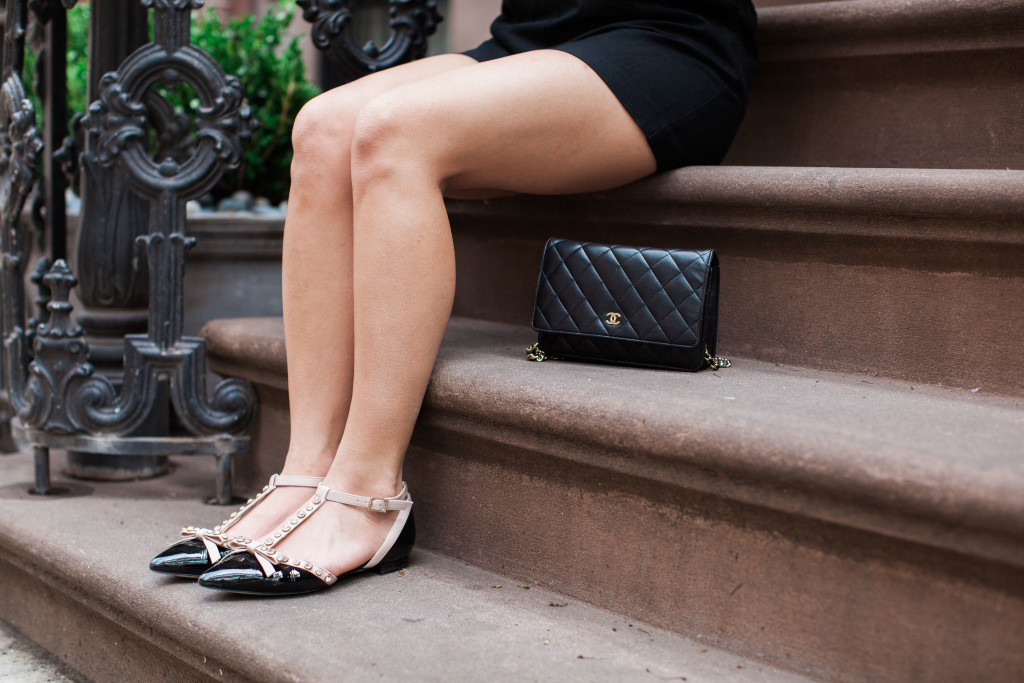 Let's talk shoes. These Kate Spade studded flats have been on of my favorites this spring. Firstly, I got them on sale so WIN and secondly people are always mistaking them for Valentino. I wasn't going for that, but it is nice to know that they look just as great as a pair of shoes that are worth $$$$.
For a night out, I would recommend pairing this romper with something simple. The romper really is already so classy, so you have to be careful to keep this going. Maybe a patent leather pump or even a gold wedge.