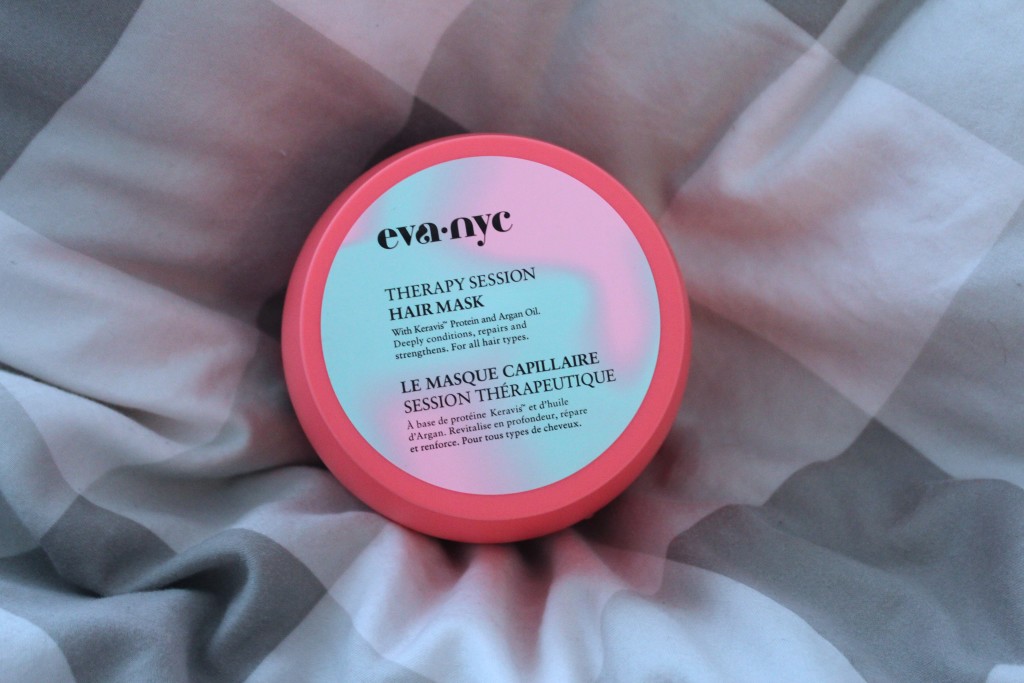 We NEED to talk about this product. It has hands down changed my life in the last week. Truth be told, I have unbelievably unmanageable curly hair and you may have noticed that I straighten it every day. ? THAT is why Eva NYC's Therapy Sessions Hair Mask has been coming in clutch. So, I have A LOT of thoughts on this baby and want to make sure you have all the facts:
1| Super Silky. When you have finicky hair you try your fair share of products, but you also become super loyal to what you know. I can tell you that this product has made my hair silkier than any other one that I've ever tried AND it lasts throughout the day (real talk– moe than a day). Nothing is better than running your fingers through your hair at the end of the day and it feels exactly like it did after you blew it out. Goodbye keratin-infused salon recommended conditioner– I'm never turning back.
2| Versatility. As you may have now, I'm currently blogging from Croatia AND when I got here I realized none of my hair tools worked. No straigtner. No blow dryer. Basically, this realization lead to a meltdown. SO, I had to go au naturale and this baby made that so much easier. My curls aren't the worst thing in the world, but you never know how they'll turn out. Conditioning my hair using this before I went to bed each night guaranteed soft ringlets rather than ratty frizz.
3|  Always Available. Before I left on my trip I had an inkling that I'd be longing for this hair mask, so I made my way over to Old Navy and picked up a travel sized container of it. While I definitely think this tub is necessary as I've been using it more than once a week, it is nice to have the different sizes for scenarios like this one.