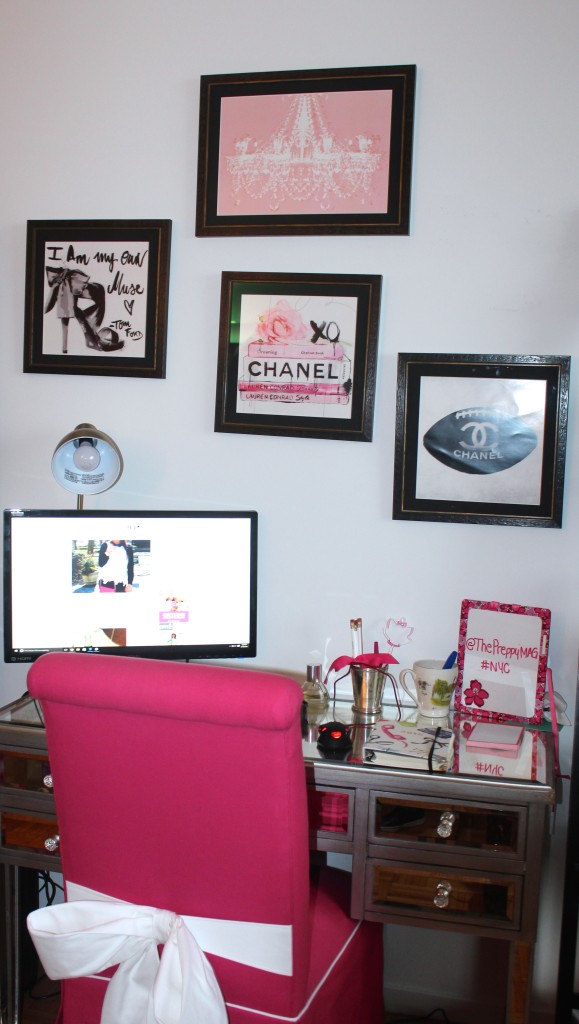 Sooooo, I'm packing up and moving out of my little studio apartment! Don't worry, I'm staying in NYC and TBA on where I'll be moving, but since Tom and I will be moving into a brand new space, of course, I have home decor on the mind. Where ever we decide to settle down, I know that I'll want to recreate my little blogging nook above. BUT, there is one catch. Since we will be sharing this apartment, I'm afraid that our gallery wall will need to be a bit more gender neutral.
This pink bow chair and pink prints won't be going too far! I'm hoping to find an apartment with a home office or at least a small little place I can call my own (a girl can dream). AKA a place I can dress in pink without embarrassing Tom when he has guests over.
This gallery wall was SUPER easy to curate and definitely makes my studio apartment feel like a home. Below are a few tips on how to bring this to life in your own space.
1| Choose A Color Scheme. To be honest, this kinda happened on accident in my current apartment. I'm a sucker for all pink everything, so that was a given, but choosing black as my secondary color gave me a ton of options when it came to other furniture in the room. This time around, I'm swaying more towards navy as a primary color!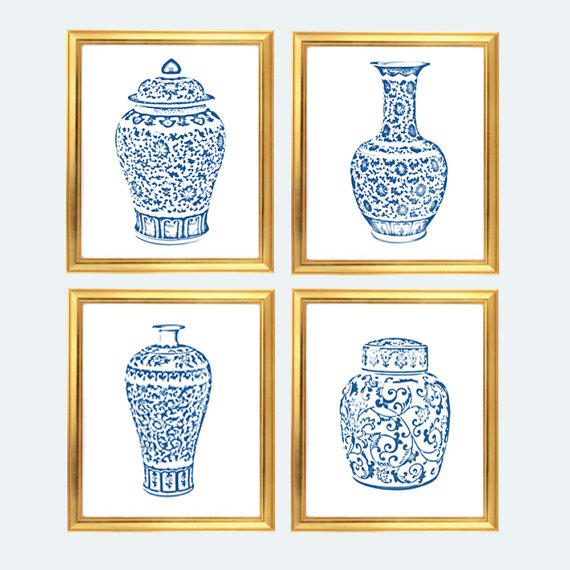 2| Tap Your Passions. In my current gallery wall, I leaned into my love of fashion (and pink) to select the perfect prints. Featuring some of my favorite designers like Chanel and Tom Ford kept me inspired and also gave my guests an idea of who I am. There is nothing better than a space that speaks to the person who lives there. This time, I'm thinking Tom and I will feature travel themes.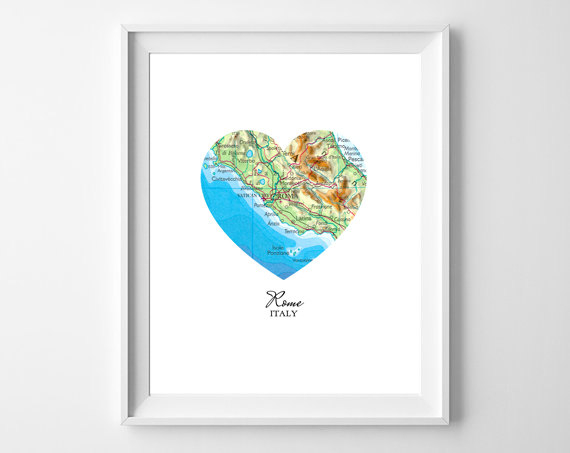 3| Be Inspired. There is a very fine line when it comes to quotables hanging on your wall. You need to limit it to only one quote otherwise it could look very cheesy and right out of a Pottery Barn Catalogue (and not in a good way). When choosing your quote, think about what you want to look at every day. What in your life inspires you and put that on your wall. In reality, inspiring your guests does not matter.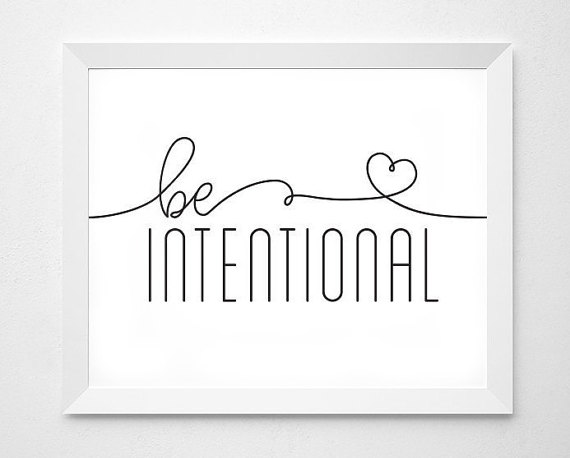 (inthehallway)
4| Rep Your City. This is an easy way to share who you are in your home. Whether you decide to rep the city you are currently living in or choosing to feature maps or nods to your hometown, where you live says a lot about who you are. Living in NYC, there are SO many different options to share. You could have a whole wall dedicated to parks alone.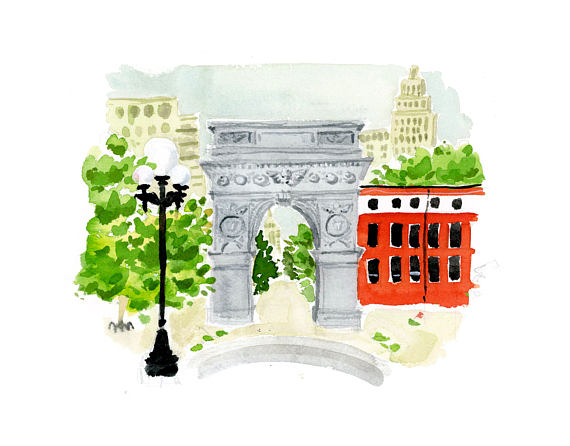 Even though I'm starting to get nostalgic about my current apartment, I'm so excited to start sprucing up a new space and making it ours. If you have any interior design tips, I'd love to hear them in the comments!