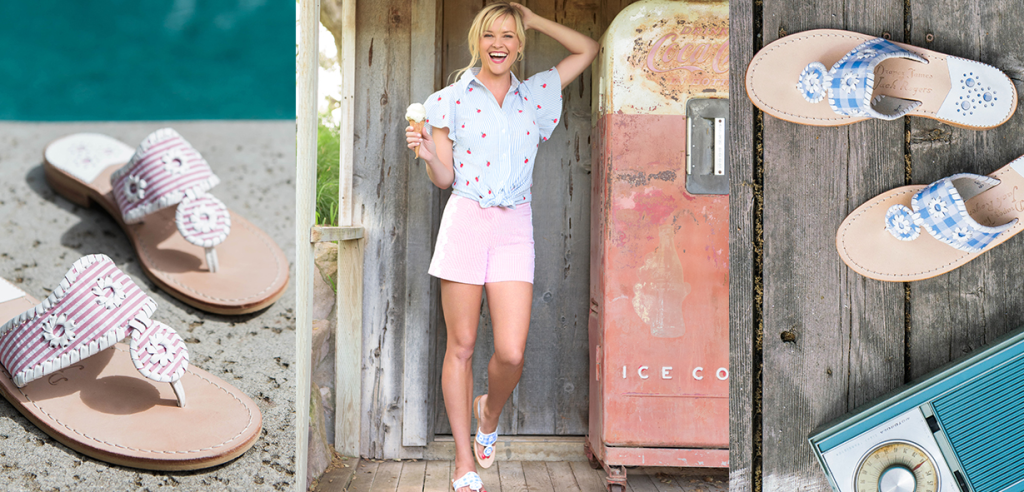 Photo: Jack Rogers
If you haven't heard about Draper James yet, you are SERIOUSLY missing out. Draper James is the southern-inspired fashion line by the fabulous Resse Witherspoon. The brand is full of every piece of perfection that you would expect. From seersucker dresses to floral printed rompers and straw handbags, they have everything to keep this preppy girl happy.
To make matters even more amazing, Draper James teamed up with Jack Rogers, which you know is one of my long-time preppy favorites. This is seriously a match made in preppy heaven. The Draper James prints are a natural fit for Jack Roger's classic styles.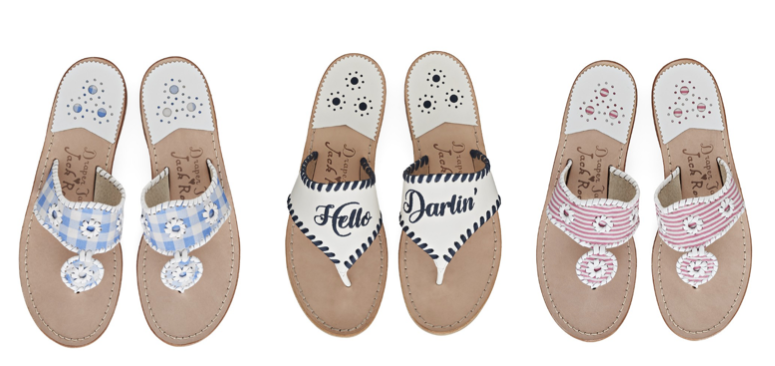 While the line is only three pairs deep right now, I'm seriously drooling over all three. I usually go for the Whitney style, but I think I may pick up a pair of these Hello Darlin' sandals to wear all summer long. Firstly, navy and white. We know they'll go to good use. And secondly, they really speak to the Draper James brand's southern charm.