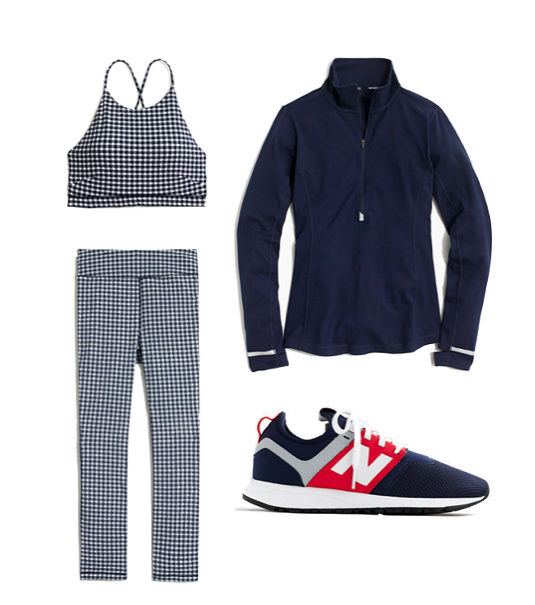 Sports Bra | Leggings | Zip-Up | Sneakers
This gorgeous Spring weather reminded me that Summer is LITERALLY right around the corner and in the words of Vanderpump Rule's Lala Kent, I have "not been working on my summer body!" And we know that the best form of motivation is cute workout clothes! I've been obsessing over J.Crew's New Balance collaboration and last night I pulled the trigger and ordered myself those gingham leggings and sports bra! I can already envision my summer Soul Cycle sessions in these babies.
In a city that seriously has endless workout options, I'm shocked that I'm not more dedicated to my workout routine. I feel like the first two years here I was obsessed with trying the latest fitness craze, but now I'm more interested in convenience and accessibility. This weekend, Tom and I rented bikes on a whim in Central Park and it was surprisingly an amazing workout (those hills are deceiving). Knowing that this is CHEAPER than a Soul Cycle class I have a feeling it may become a regular thing!