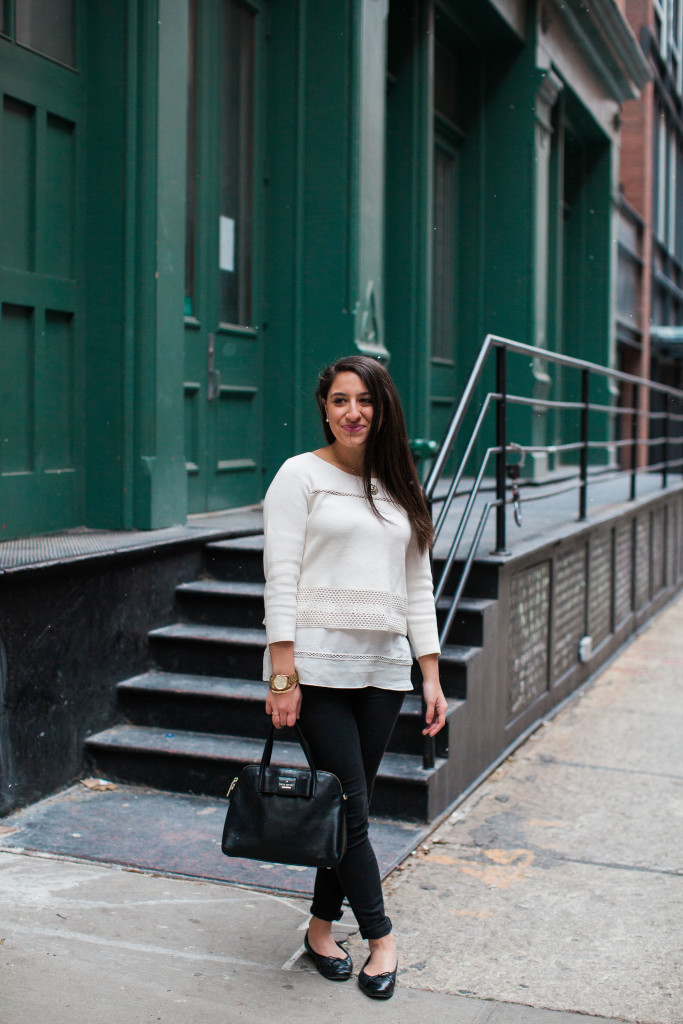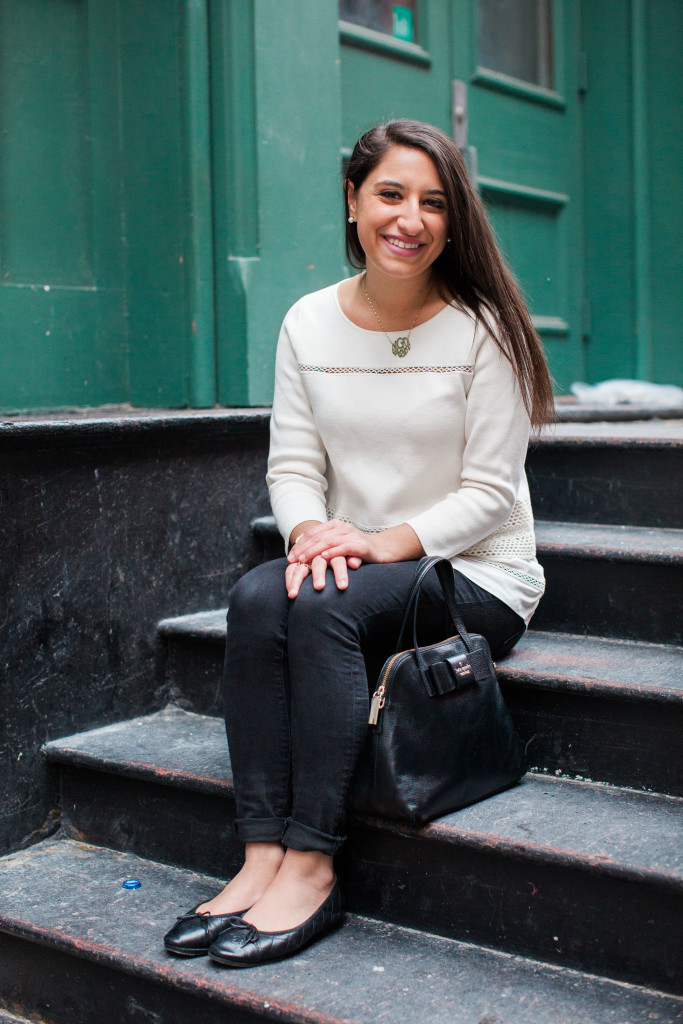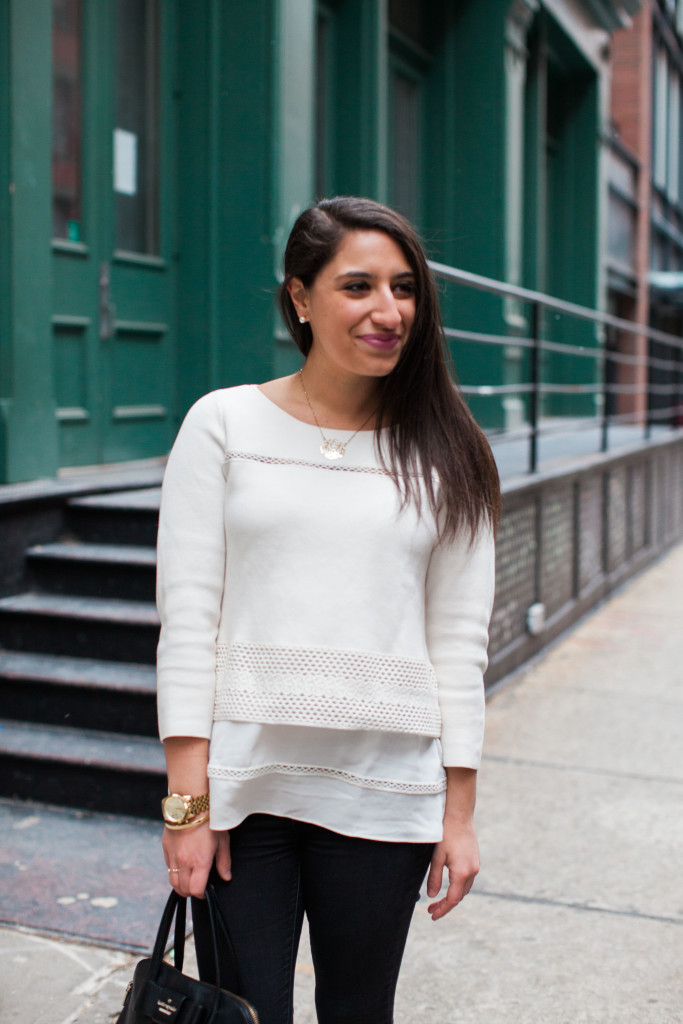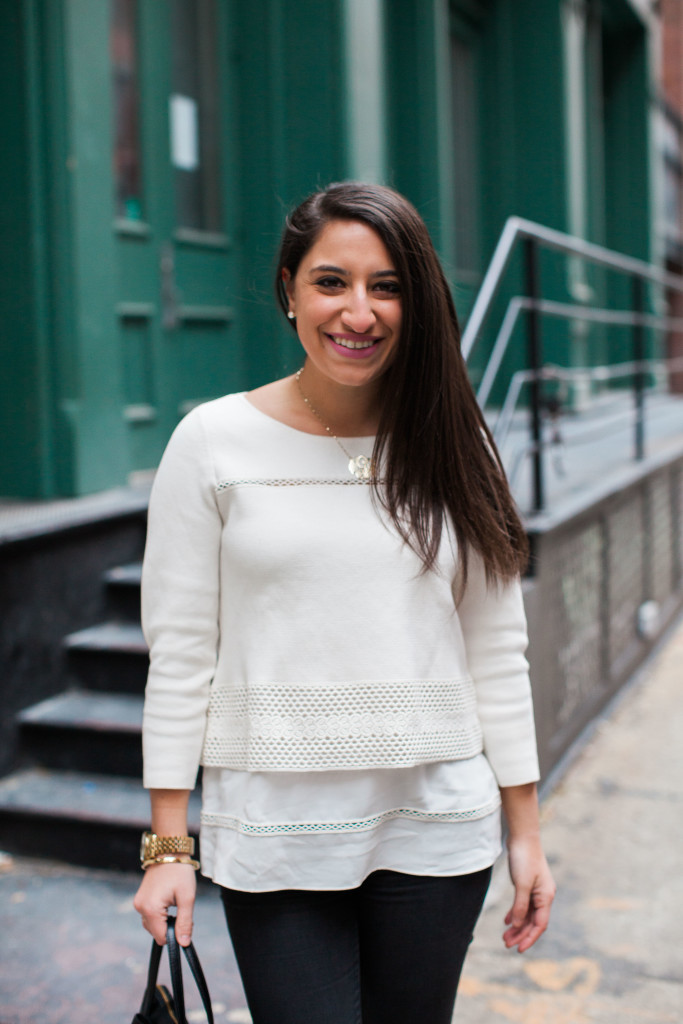 Top (LOFT) | Jeans (LOFT) | Bag (Kate Spade) | Monogram (Marley Lilly) | Bracelet (Kate Spade) |  Watch (Michael Kors) | Flats (Chanel)
Another week coming off a little bit of a vacation. This weekend, I celebrated my little sister's 21st birthday in Walt Disney World and it was AMAZING. We lucked out with more than perfect weather and much-needed quality family time. Stay tuned for more travel details.
Today, I'm talking about advertising appropriate outfits. When I first started working at my agency (360i) I was shocked at how casual everyone was dressed. Wearing jeans to work?! ? After interning in fashion while in college, I was expecting people to be dressed to the nines in business casual.
I was SO wrong and now, I'm SO okay with that. When working in a casual environment, it is easy to fall into a lazy and effortless fashion routine. Trust me, I am guilty of this myself. BUT, when you think it through a bit you are guaranteed to feel better and thus be a bit more productive.
Dressing for an advertising agency is easy- dark wash or black skinny jeans and a simple top is more than appropriate. See below for a recap of what I'm wearing here.
What I'm Wearing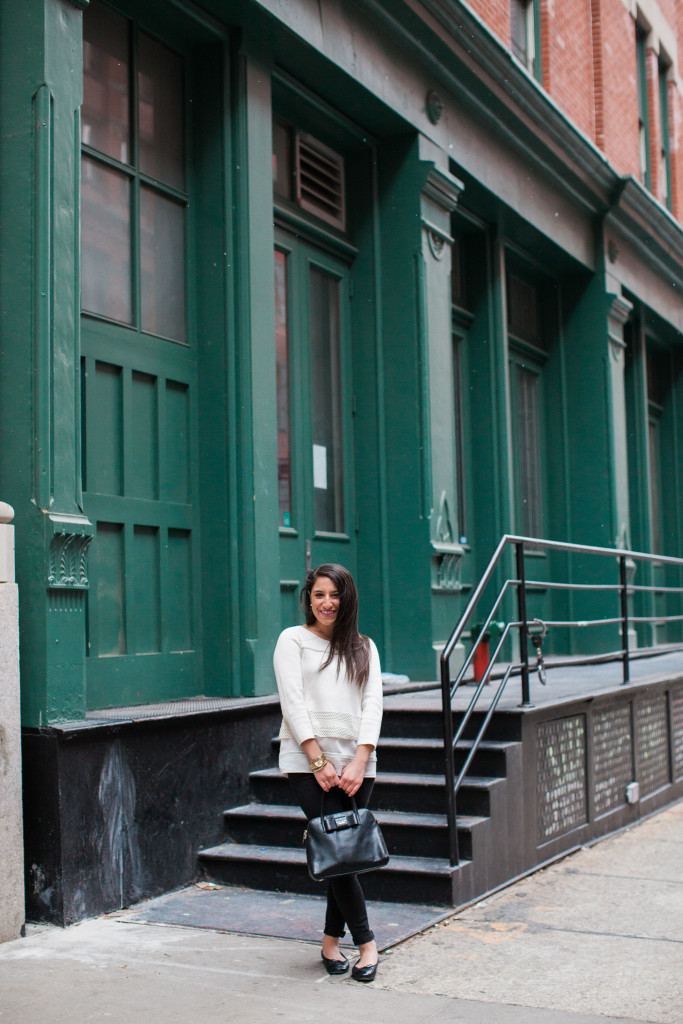 Top (LOFT) | Jeans (LOFT) | Bag (Kate Spade) | Monogram (Marley Lilly) | Bracelet (Kate Spade) | Watch (Michael Kors) | Flats (Chanel)
I am LOVING the unique style and fit of this LOFT sweater. The top layer is a spandex-like material so it is form fitting in all of the right areas, but the silk ruffle along the bottom of the sweater gives it length. Nothing is worse than a tight sweater that is too short.
In addition to the amazing fit, the detailed cutouts give the sweater a feminine feel. I wore this sweater throughout winter, but the breezy cutouts  make it the perfect sweater to transition into spring in.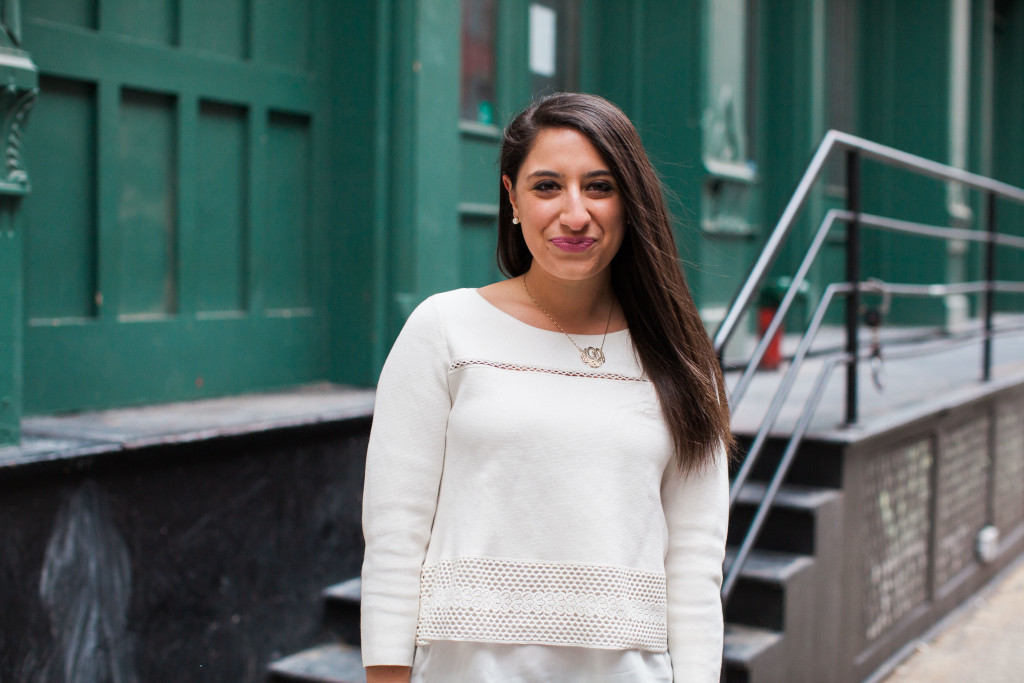 Black and white is always a classic combo, but in a more than casual working environment it is the perfect combo to easily make you look put together. If you are a light commuter (this means, you won't bring your laptop home each night), my black Kate Spade bag is perfect for you. It is surprisingly roomy and comes with a shoulder strap if you prefer that look.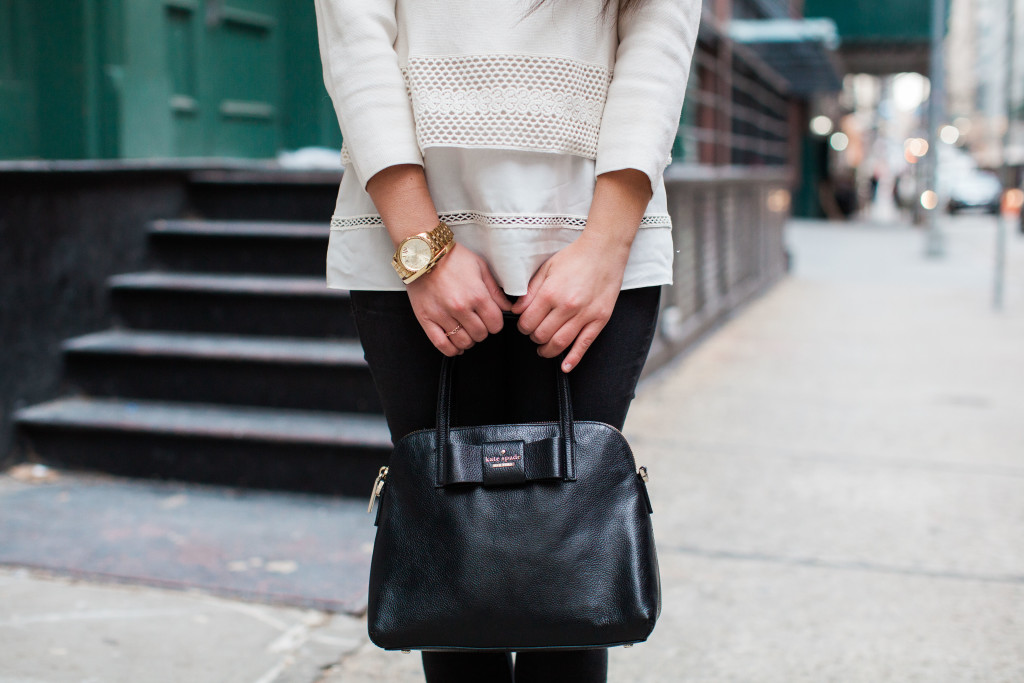 Lastly, let's talk about these flats. They are my absolute favorite. So much so that I had to get them refurbished since walking around this city is disastrous. When I took these photos it was WAY too cold to be wearing flats, but with April right around the corner I'm finally looking forward to some flat appropriate work days.