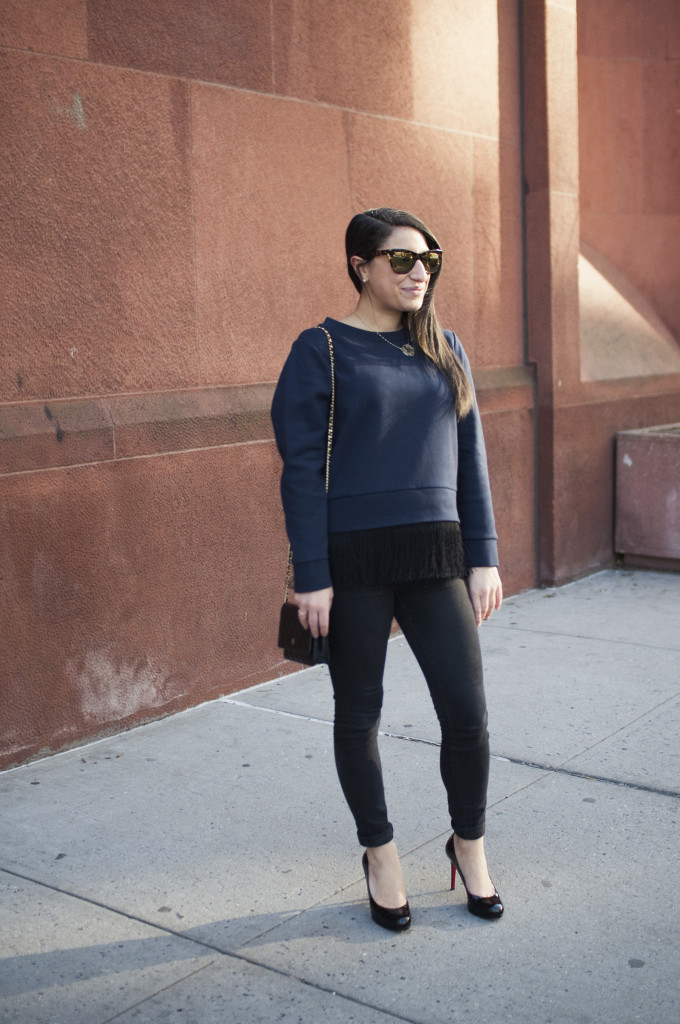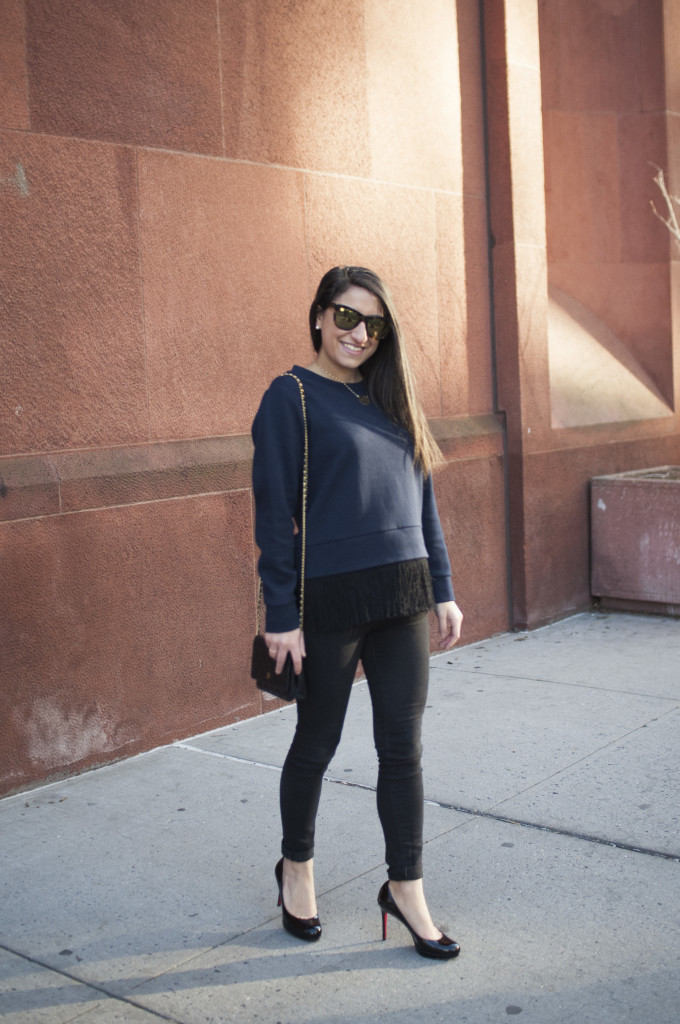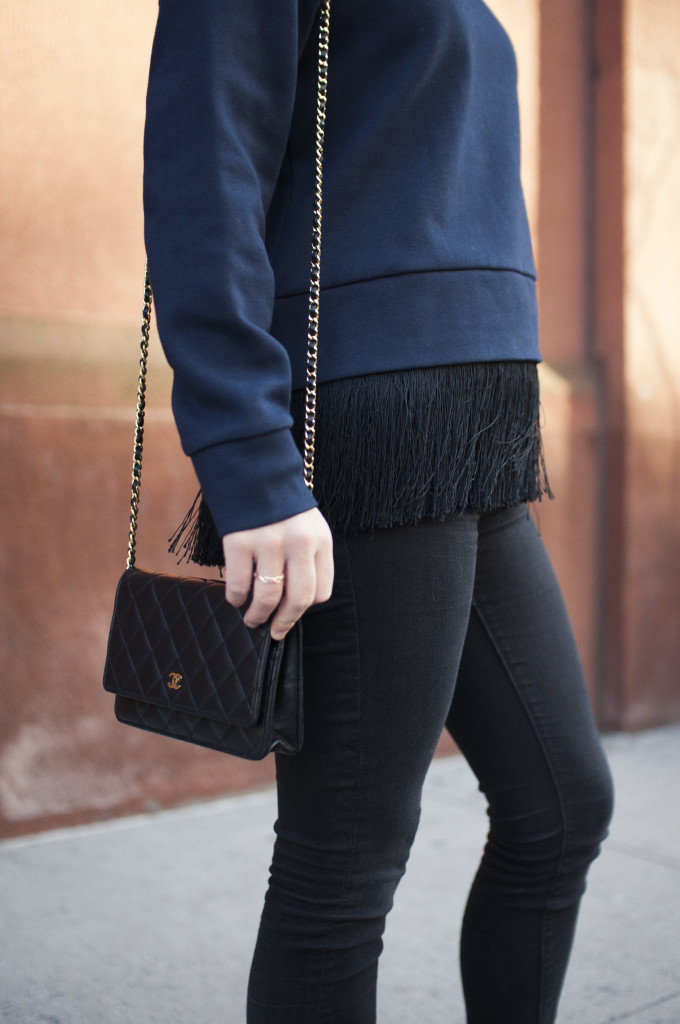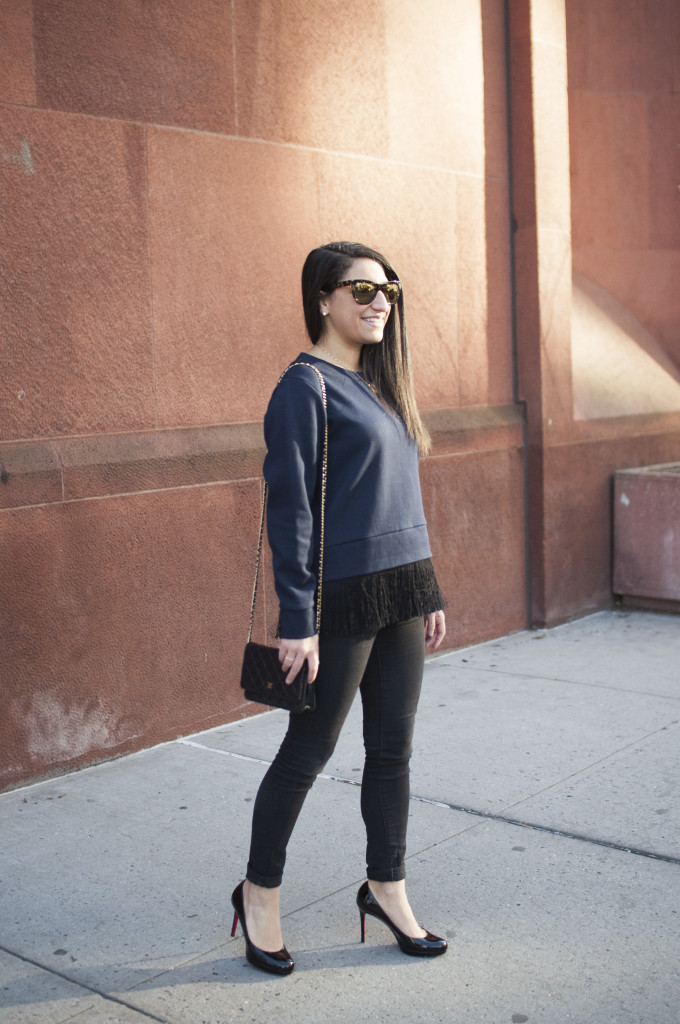 Top (J.Crew) | Jeans (LOFT) | Bag (Chanel)
Pumps (Christian Louboutin) | Sunnies (J.Crew)
What a whirlwind of a week. You may have noticed that I missed a week of posting due to the fact that I was stranded in Austin, TX. With a snowstorm in NYC, I was stuck at SXSW. I have to say, things definitely could have been worse ?. An extra day or so in Austin gave me time to explore the best taco places and scope out some local Austin hotspots.
SXSW was an incredible experience (Thanks, 360i!). From enlightening panels with inspiring speakers to exhibits with technology that literally blew my mind. SXSW Interactive was everything I imagined and more. Now, I'm just on a mission to get there again next year. Stay tuned for a quick recap of my trip later this week!
As always, one busy week leads to the next. After a jam-packed week at SXSW, I'm ready to relax and enjoy some vacation time. Wednesday night, I'm headed to Walt Disney World to celebrate my little sister's 21st birthday! Head over to the gram for real-time updates.
What I'm Wearing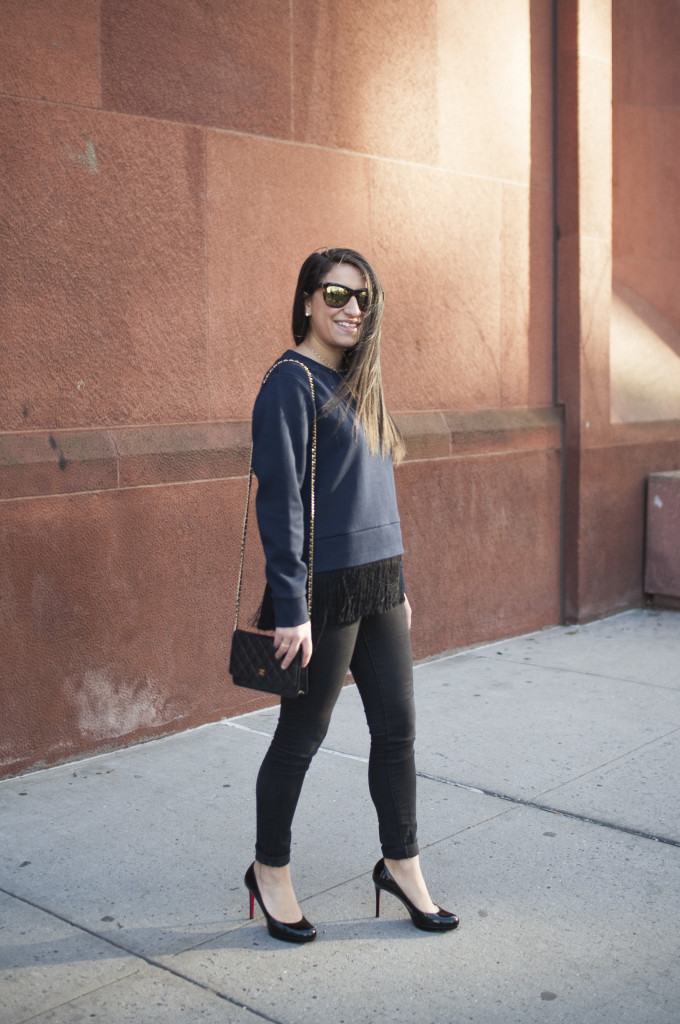 Top (J.Crew) | Jeans (LOFT) | Bag (Chanel)
Pumps (Christian Louboutin) | Sunnies (J.Crew)
This is one of my all-time favorites sweatshirts. It is super casual but totally appropriate for a night out or even a client meeting. It's tapered look and fringe added some texture to the otherwise simple top. This is what I wear when I was up late working, but have a client meeting the next day. You look put together on the outside, but the inside feels like your favorite pajamas.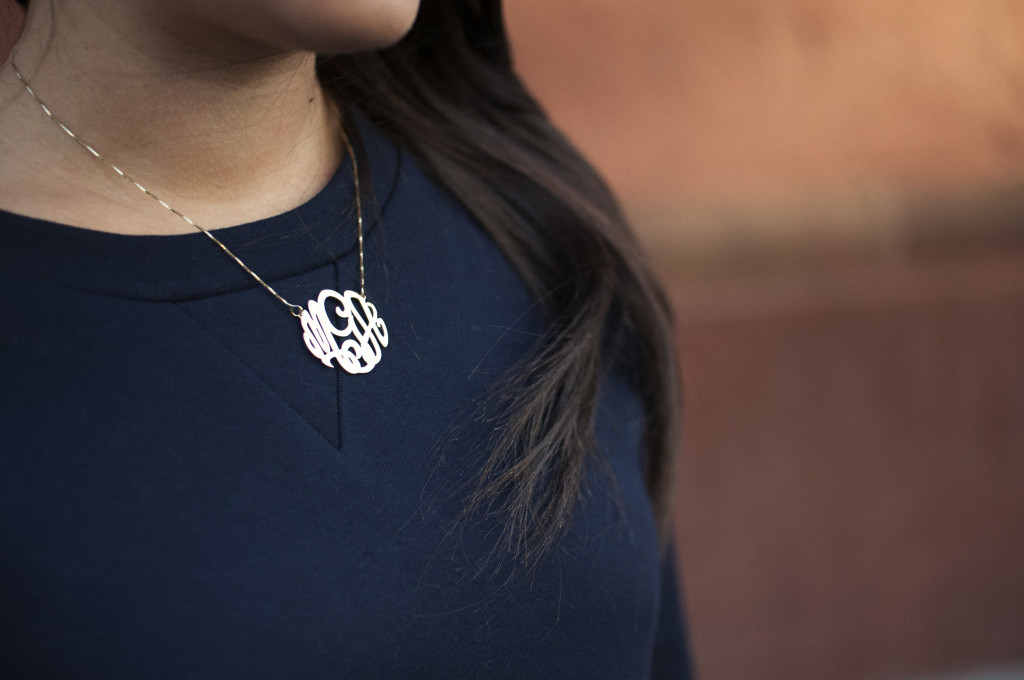 I'm not usually one to wear black & blue together (because it looks like a bruise…I know, I'm ridiculous), but this sweatshirt really opened it up for me. Now that I see how classy this color combo can be, I've been more attracted to it. For example, pairing my go-to black cashmere top with dark wash jeans. Seriously, I've been MISSING out!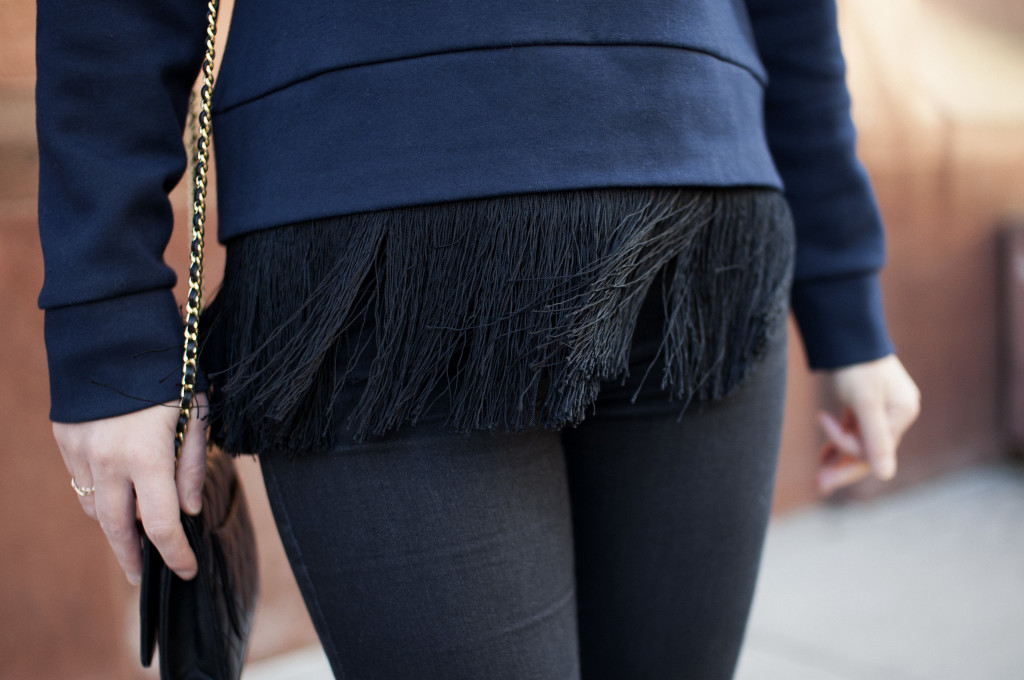 Last but not least, let's talk about how we're transitioning into spring. I know it is hard to believe with snow still covering our sidewalks, but I like to think that it is RIGHT around the corner. One easy trick is to start wearing your winter looks with a pair of pumps instead of your winter booties. Showing some skin will ease you right into that spring weather.