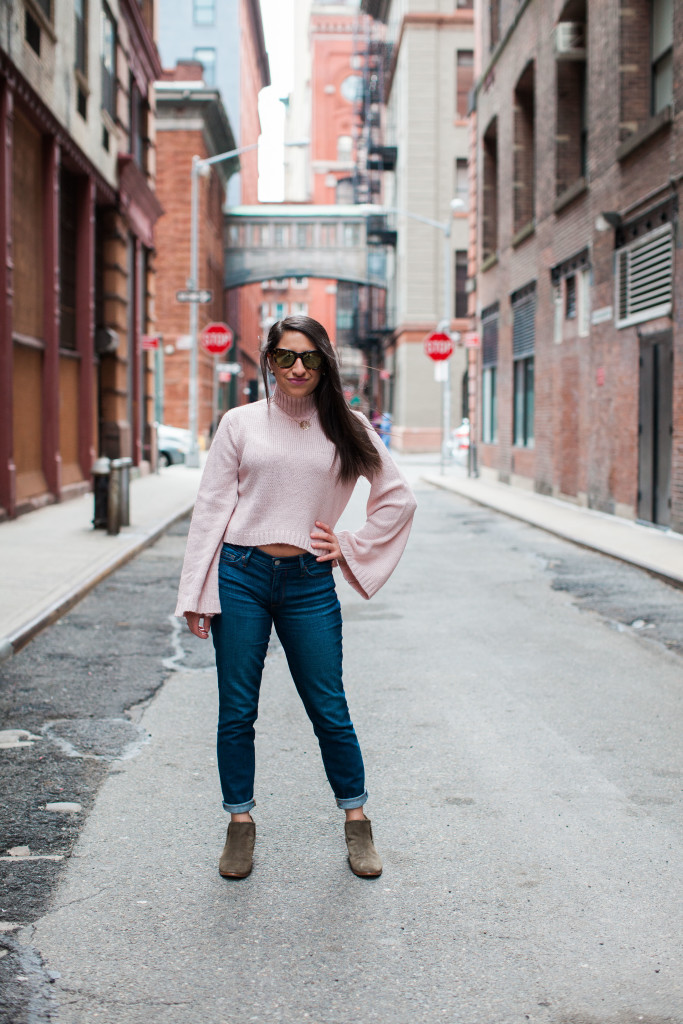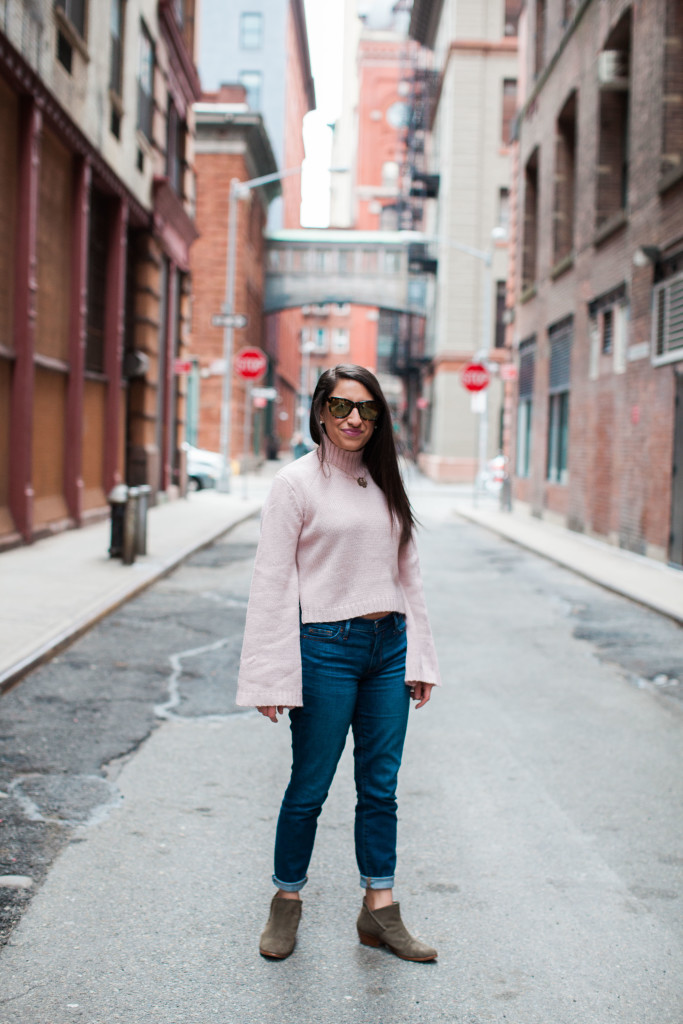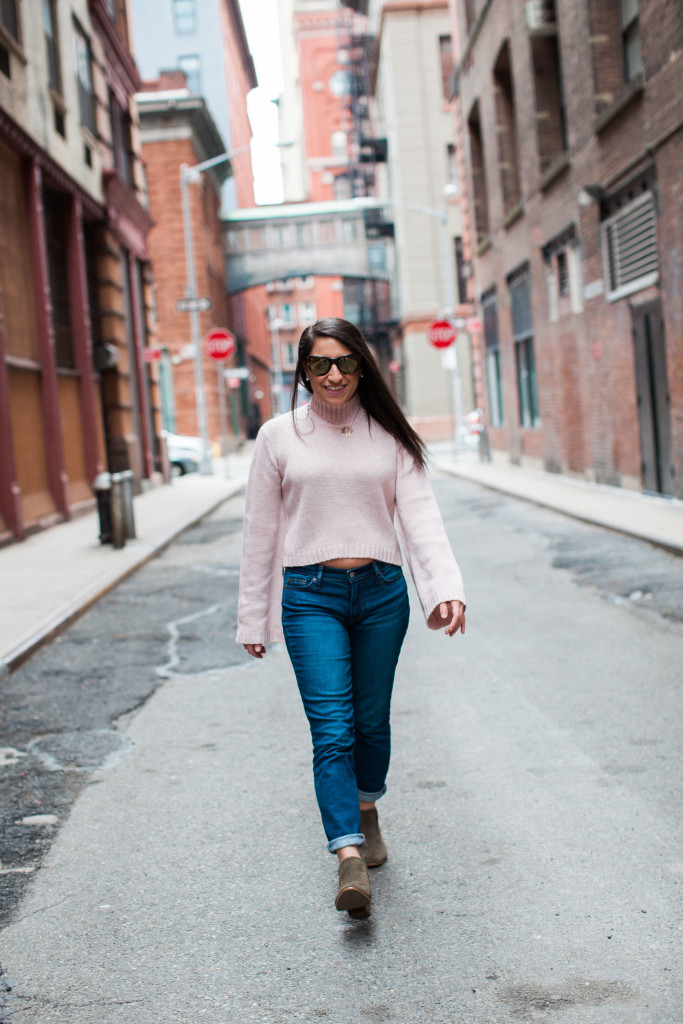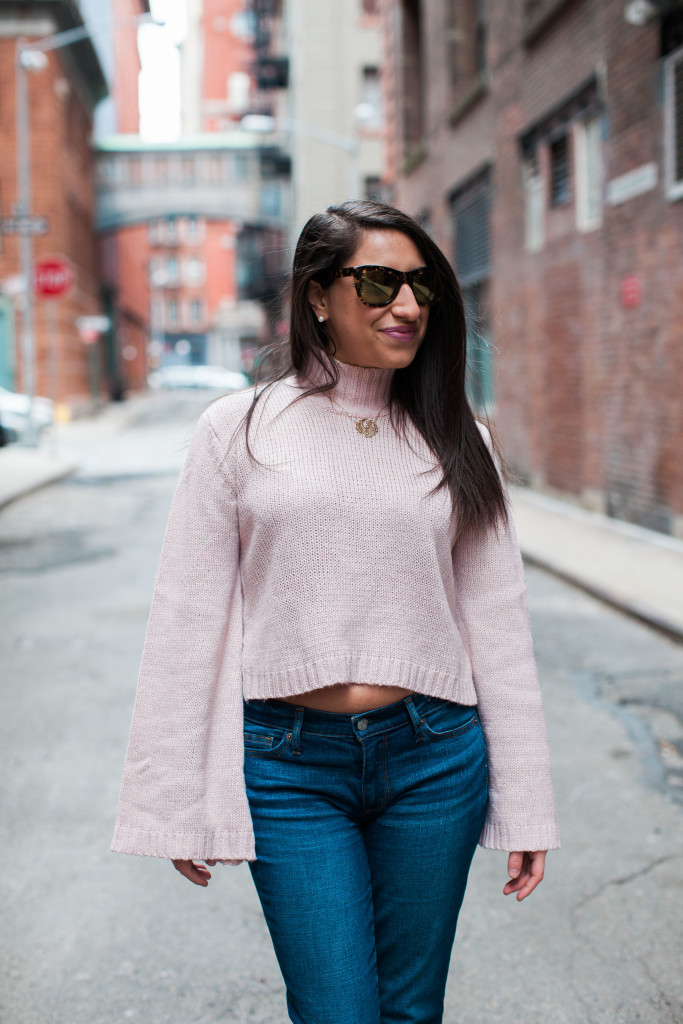 Top (Tobi) | Jeans (Gap) | Booties (Jack Rogers)
Necklace (Marley Lilly) | Sunnies (J.Crew)
Another Monday here to crush! ? It looks like it is going to be a jam-packed week with tons of client meetings and creative ideation…my favorite! After a weekend of fun with friends, relaxation, and Oscars inspiration, I'm ready to take this week and make it my b*tch. It is amazing how a weekend can seriously rejuvenate your body and creativity.
What I'm Wearing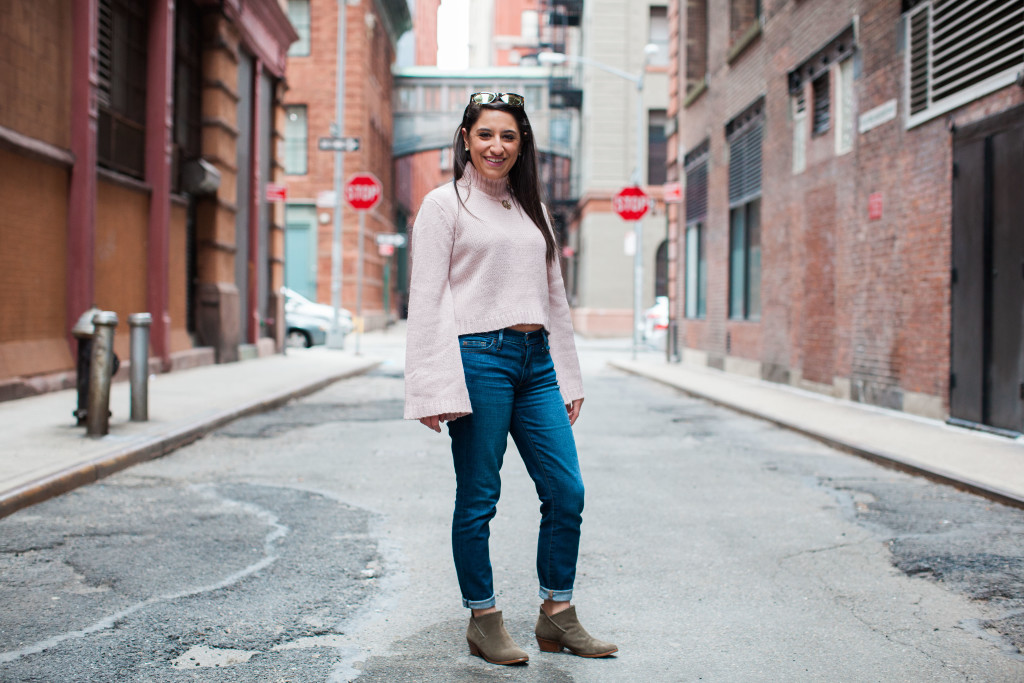 Top (Tobi) | Jeans (Gap) | Booties (Jack Rogers)
Necklace (Marley Lilly) | Sunnies (J.Crew)
With springtime temps, I'm letting the mid-drift show! This is something I do RARELY, I think the last time I wore a crop top was a Ke$ha concert circa 2011. BUT, this sweater isn't just any crop top. The bell sleeves, turtleneck, and soft pink color made me have to have it (not to mention that it is only $31), even if my tummy had to peek out a little bit. If you're like me and don't feel super comfortable wearing about wearing a crop top, throw on a pair of high-rise jeans to meet in the middle. ?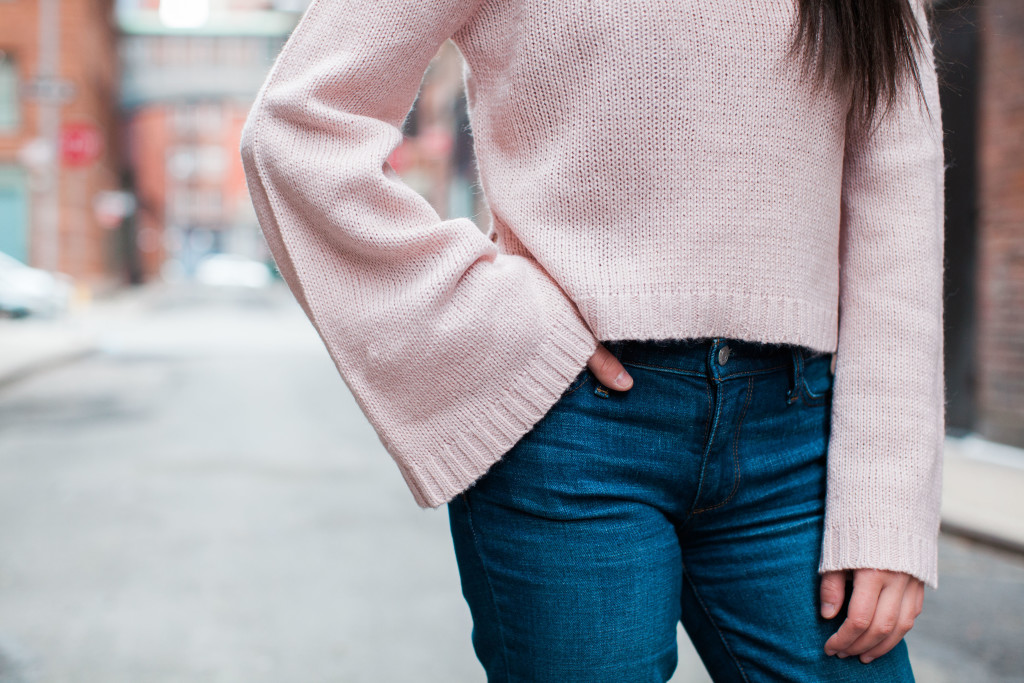 This soft pink color is such a breath of fresh air during the winter in New York City. I'm usually one to brighten up the streets of gray and black, but I've definitely found myself leaning in that direction lately (NYC minimalistic style is contagious ?). But, wearing this pop of color in a sea of winter neutrals definitely, gives me that extra boost of energy that EVERYONE needs in the middle of winter. Of course, you can always match your sweater with a sweet pink lip hue. My favorite, Kylie lip Kit– KoKo K.
Last but not least, let's talk about my booties. These were a spontaneous buy at the end of summer 2016 and they have DEFINITELY paid their worth. Fist things first, they are the exact color of my Barbour Beadnell jacket, so perfect for Fall and now SPRING! Secondly, they are SUPER comfortable and have the perfect heel to lift the booty, but not kill your feet. In this outfit I folded my jeans up, so you can see the intricate Jack Roger signature stitching along the side of the shoe.
This outfit has me tip-toeing into Spring and if the weather allows, I think I'll keep going!