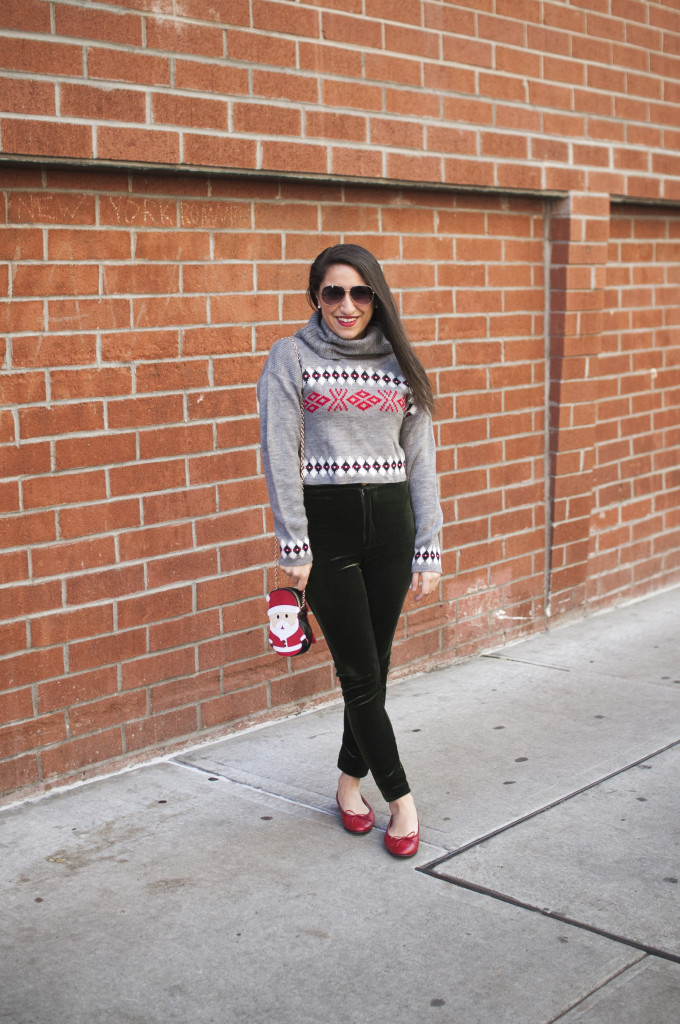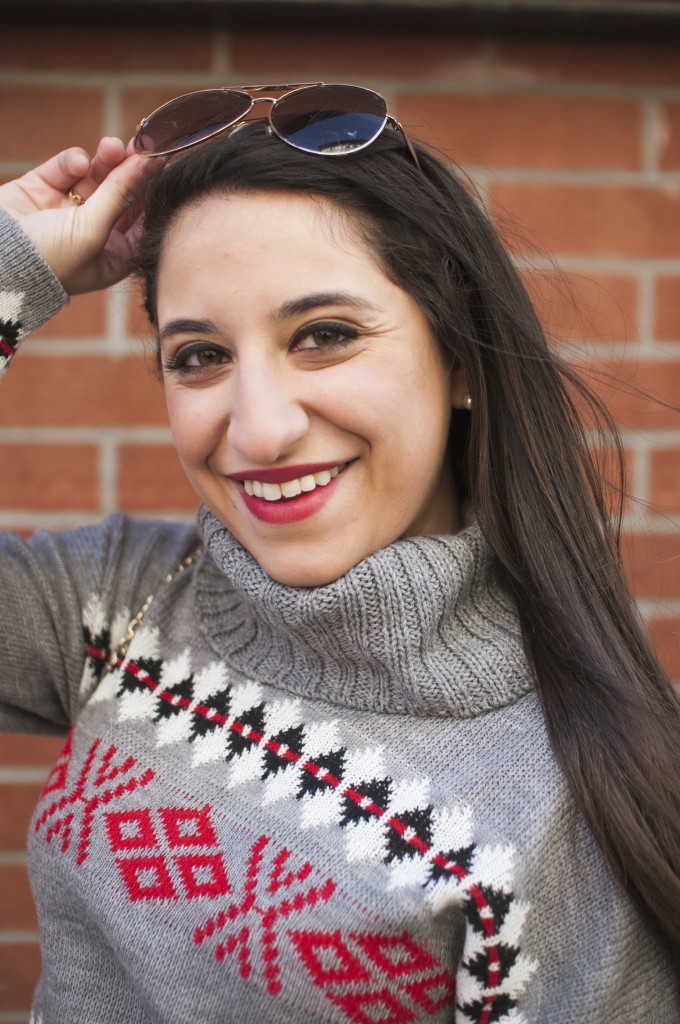 Macy'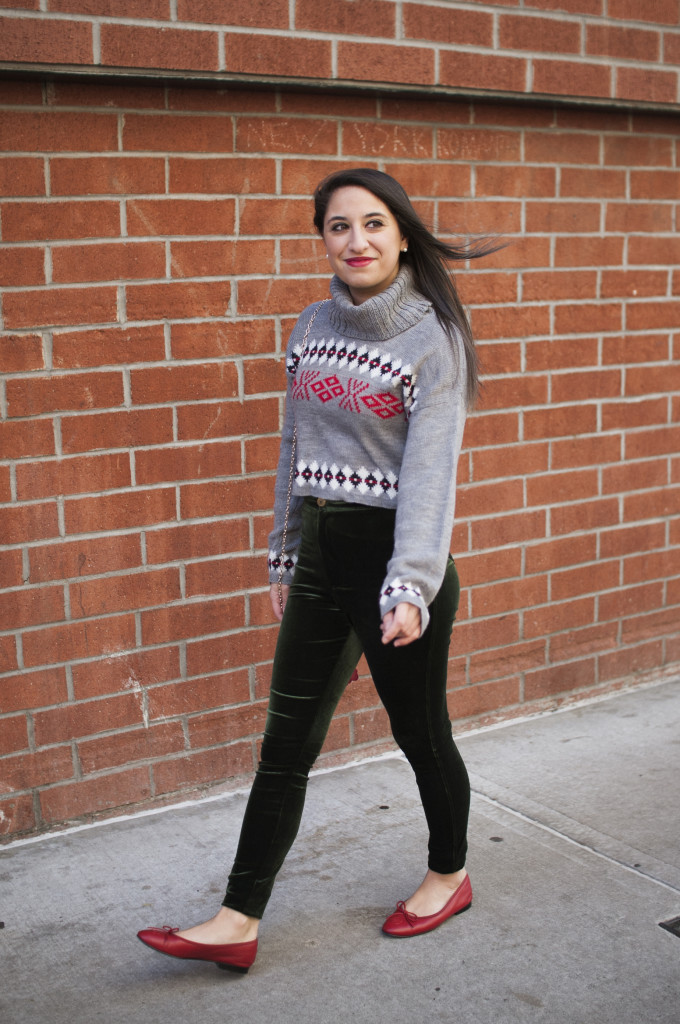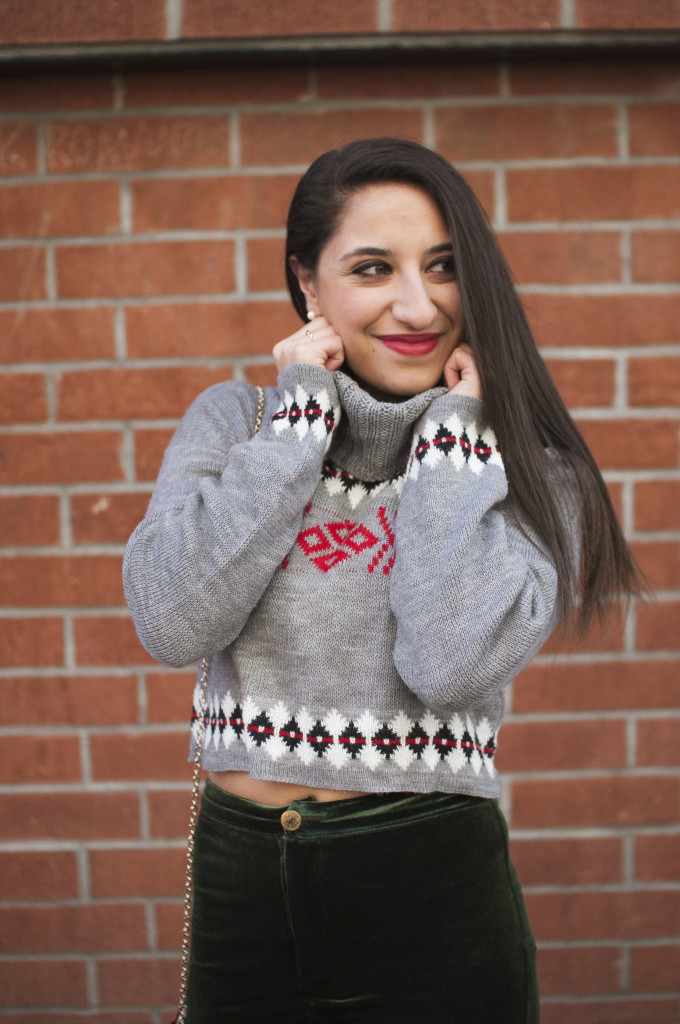 Sweater (Forever 21) | Leggings (ASOS) | Bag (Macy's) | Shoes (Chanel) | Sunnies (J.Crew)
I can't believe we're already two weeks out until Christmas! Where is this month going?! I'm so happy I've had some time to take a breath and enjoy the holiday season. Last week, I had a chance to visit the Bryant Park Christmas village and it is definitely a MUST.
Since December has been just as crazy as relaxing, I'm definitely looking forward to a few R&R days at the end of the month. I'll be traveling with my entire extended family, so comfy outfits like these will definitely be making an appearance.
If you are like my family, the holidays mean long hours and A LOT of eating som comfy outfits like this are much more realistic.
What I'm Wearing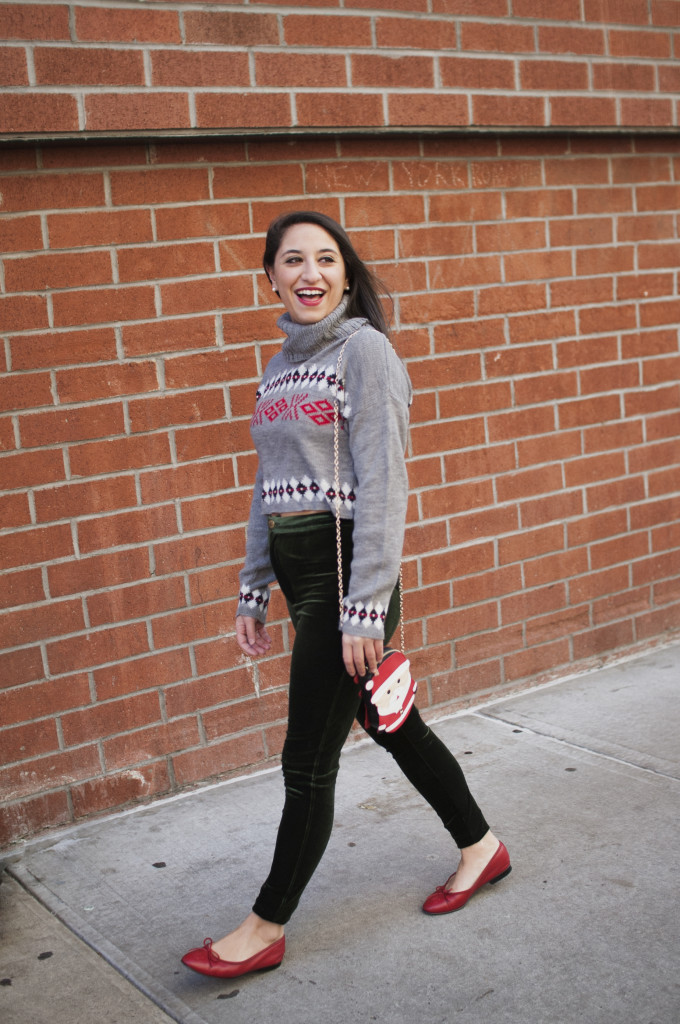 Sweater (Forever 21) | Leggings (ASOS) | Bag (Macy's) | Shoes (Chanel) | Sunnies (J.Crew)
Truth be told, I've had this comfy look on repeat for the last three Christmas Eves (?). In my family, Christmas Eve runs well past midnight so it is likely that you'll fall asleep mid-holiday. This is why velvet leggings have become a staple. They are incredibly comfortable and this high-rise style hides my growing tummy as I eat endlessly.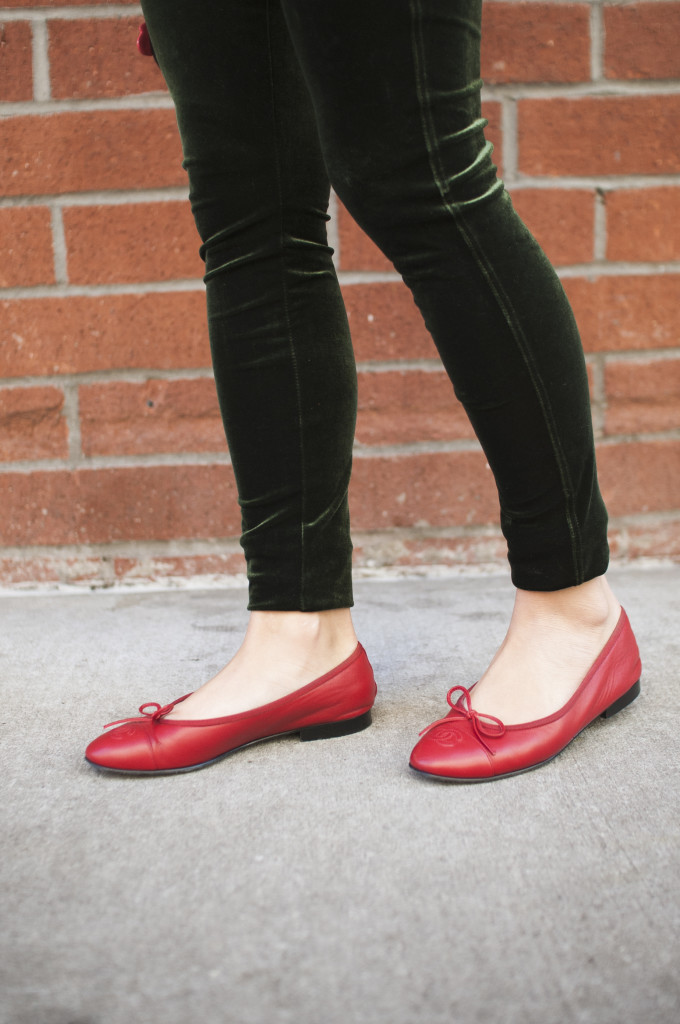 Since I spend Christmas dressed up, I take Christmas Eve to have some fun. This is when I bring out my Santa themed accessories and my socks that look like chimney stockings! When I laid my eyes on this adorable Santa bag, I knew I HAD to have it. I love subtle ways that add fun to my outfits.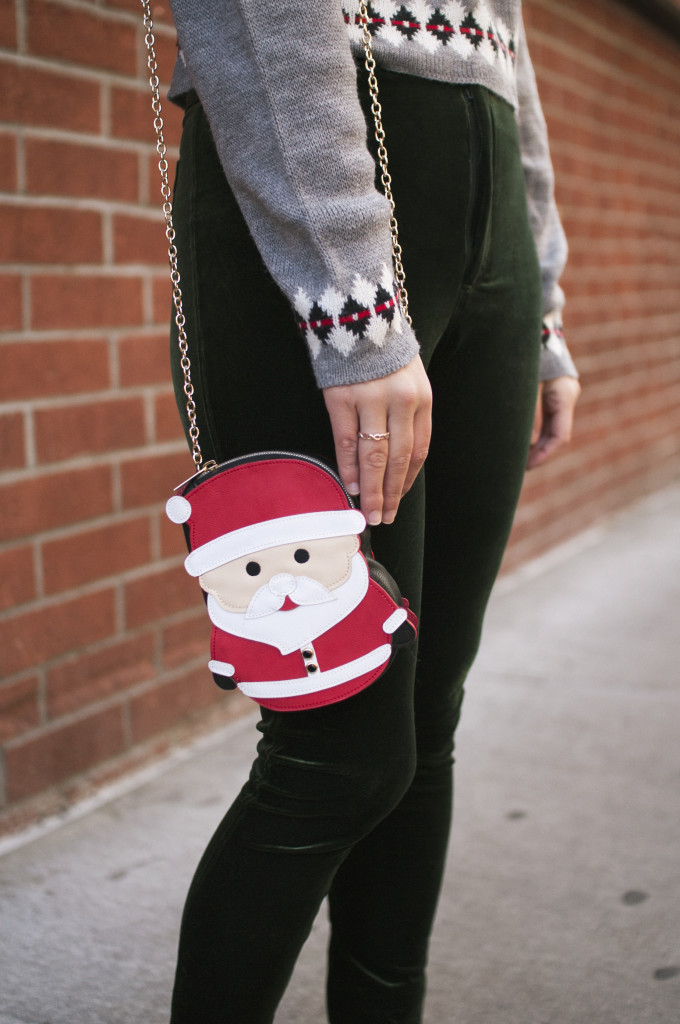 Last but not least, let's put this outfit into perspective. This week the holiday parties are ramping up and this comfy outfit is the perfect way to combat a hangover while also staying flawless.