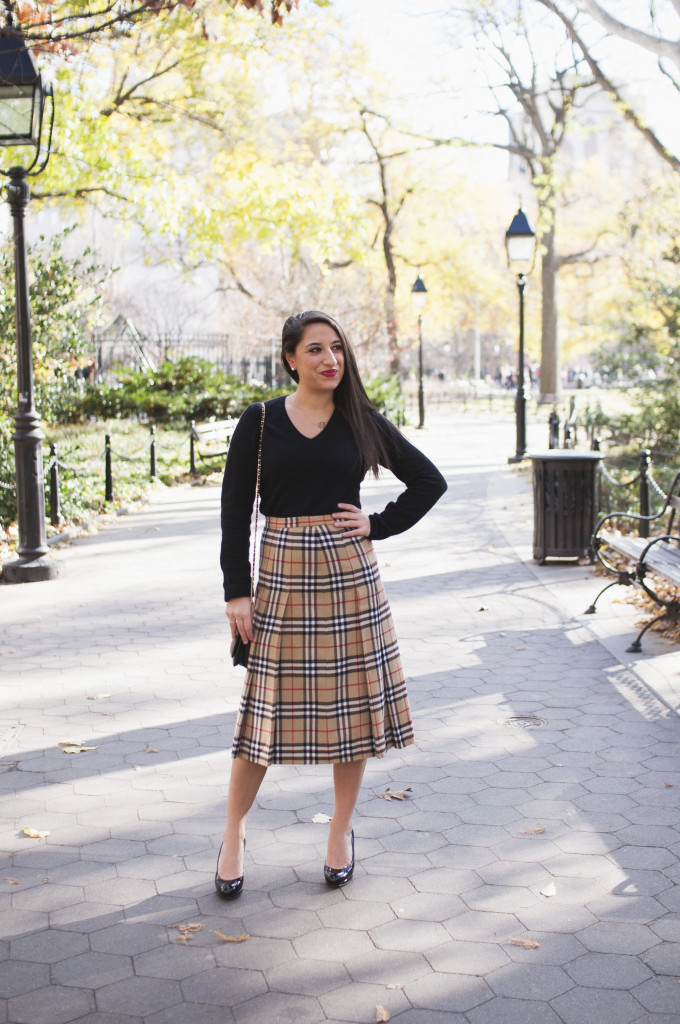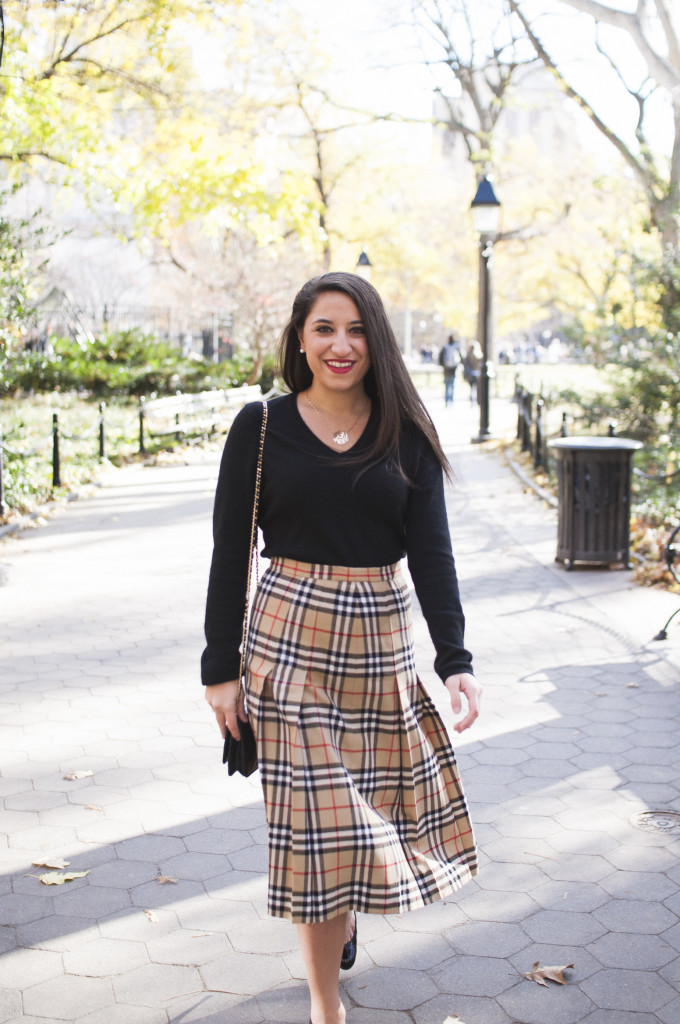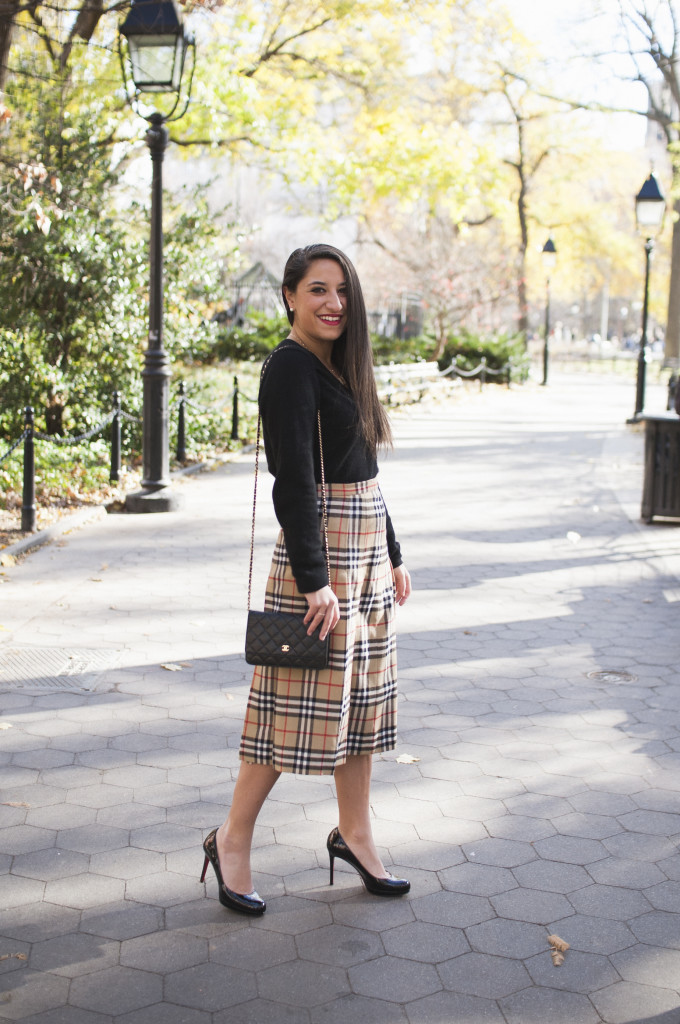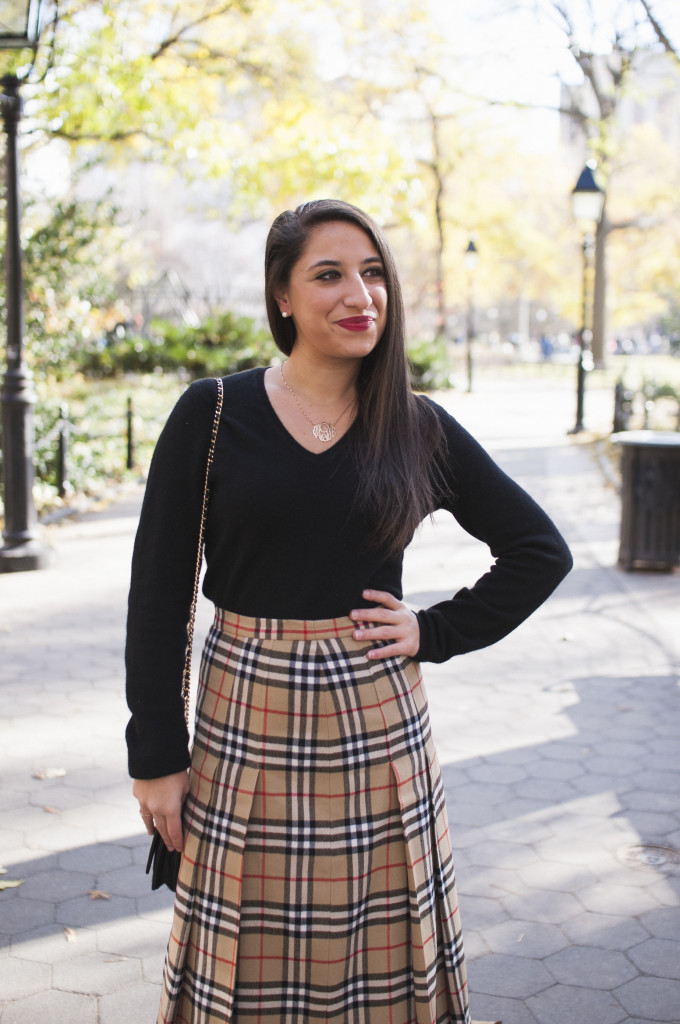 Sweater (Charter Club) | Skirt (Collette X Burberry) | Shoes (Christian Louboutin) | Bag (Chanel) | Necklace (Bauble Bar)
I told you this sweater has been my go-to! I actually splurged and bought another in gray since it currently ON SALE for less than $70. Yes, cashmere for less than $70. Macy's = LOVE!
More on this outfit later, but first a quick recap of what's been going on lately. 2016 is rounding down and I've been thinking about how quickly this year has really gone. How are we already in December? I feel like we need another three months. This year is a complete blur. For the first time in a while, nothing HUGE happened to mark the time, I just spent each night working harder than ever and each weekend traveling. I guess this is what "life" is and I'm not sure how exactly I feel about that.
As 2016 is coming to a close I'm thinking about all the things that I've done (get published in AdWeek, raise over $45K for blood cancers, and a trip to Cape Cod) and all that is to come in 2017 (a trip to Italy, a new position at work, and who knows!). While life is getting more blurry as time speeds by, I'm realizing how those late nights at the office do actually materialize into amazing things and at the end of the day (or year), that is what we need to celebrate.
What I'm Wearing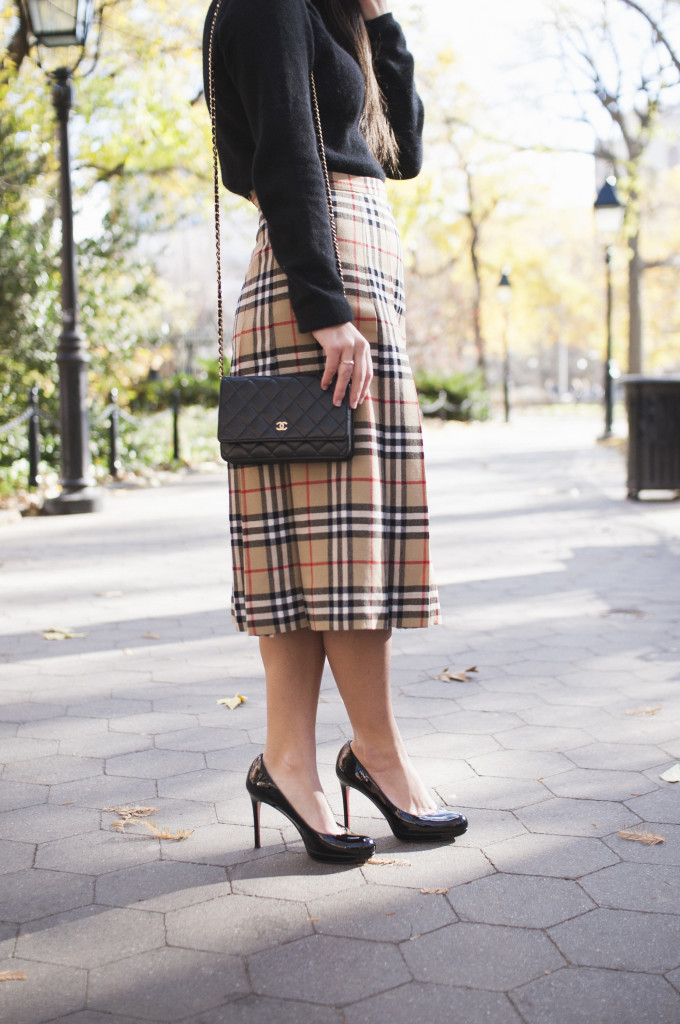 Sweater (Charter Club) | Skirt (Collette X Burberry) | Shoes (Christian Louboutin) | Bag (Chanel) | Necklace (Bauble Bar)
Now, for what you actually came here for– this outfit! This little ensemble has been a long time in the making. I actually scored this skirt during the major Labor Day sale at Collette in Southampton. Collette is a NYC and Hamptons located consignment shop that has the BEST designer styles that I've ever seen. From handbags, gowns, and shoes you are sure to find something to gush over in any of their stores.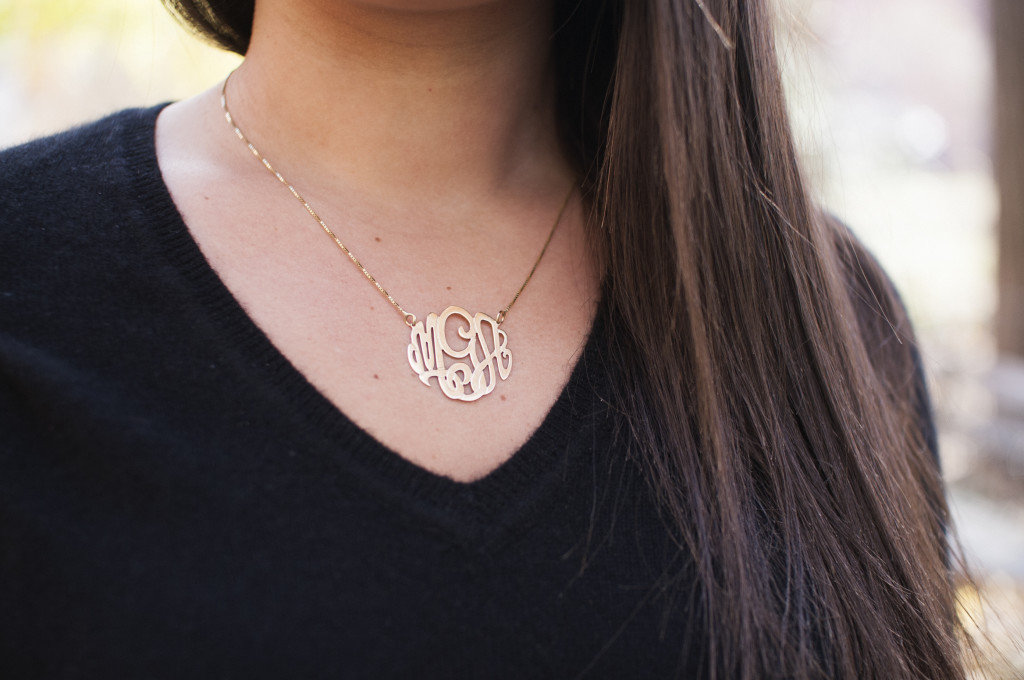 When I first bought this skirt I didn't know how I'd style it. It is such an iconic print so I didn't want to mix it with anything too modern day. That said, cashmere seemed like the perfect fit. It is simple, minimalistic and tied together this gorgeous winter ensemble.
I'm always one to accessorize simply, so this outfit was no different with my gold monogram necklace and my black Chanel wallet on a chain. Speaking of my monogram, this is an amazing gift to give during this time of year! If you have someone on your list who doesn't have a monogram yet, head to Bauble Bar now. They are only $140, including personalization.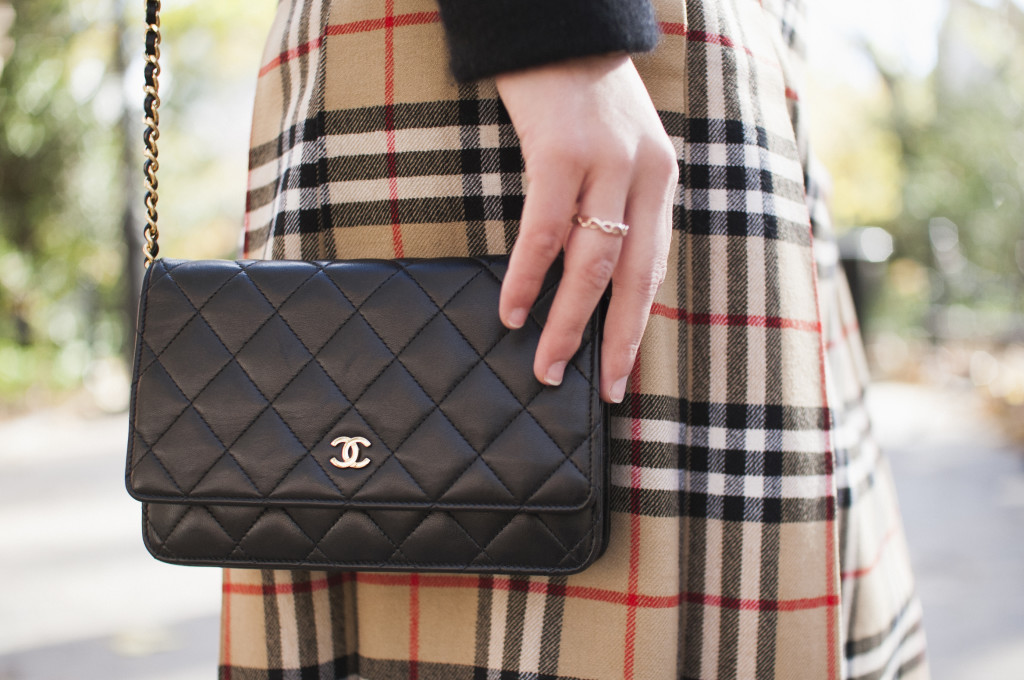 Lastly, I tied this entire outfit together with my black Christian Loubitans that make any outfit jump to a 10/10. I love how these heels give the outfit a bit of a corporate look. To be honest, it's outfits like these that make me wish I worked somewhere a bit more corporate. For now, I'll just have to wear this baby all the way through the holiday season! Totally going to mix it up with some red flats and maybe even a red cashmere sweater (did I mention they are only $70 ?).