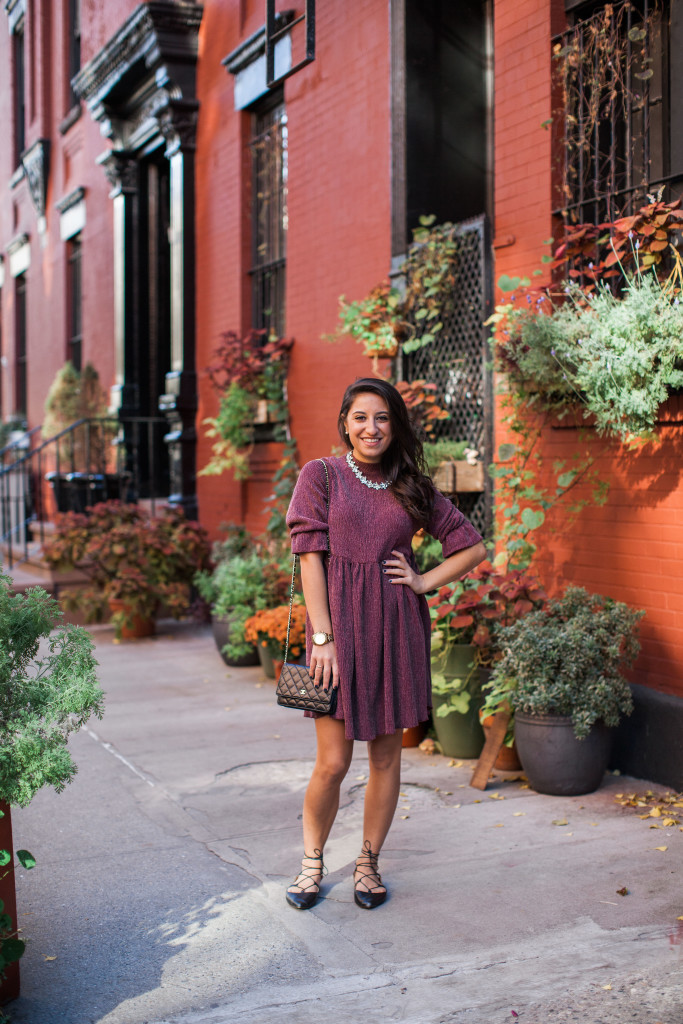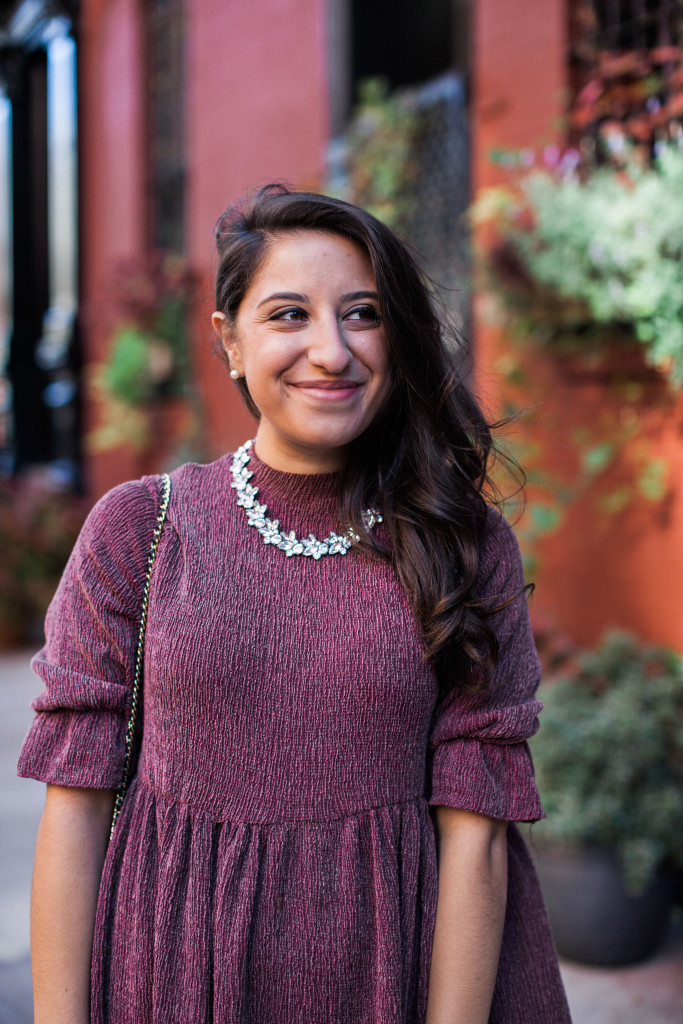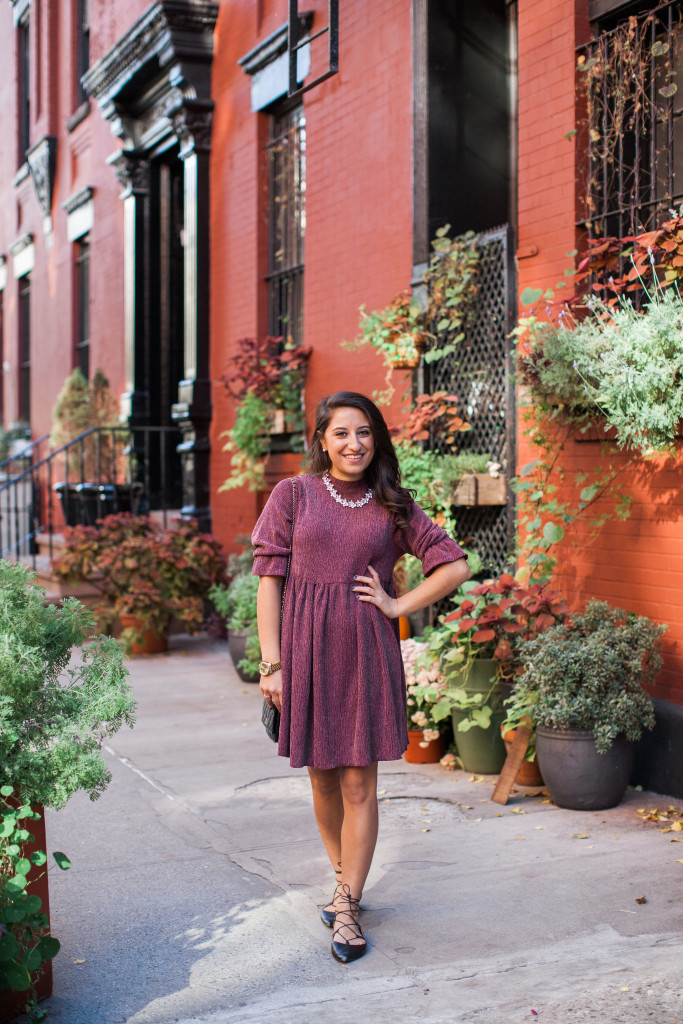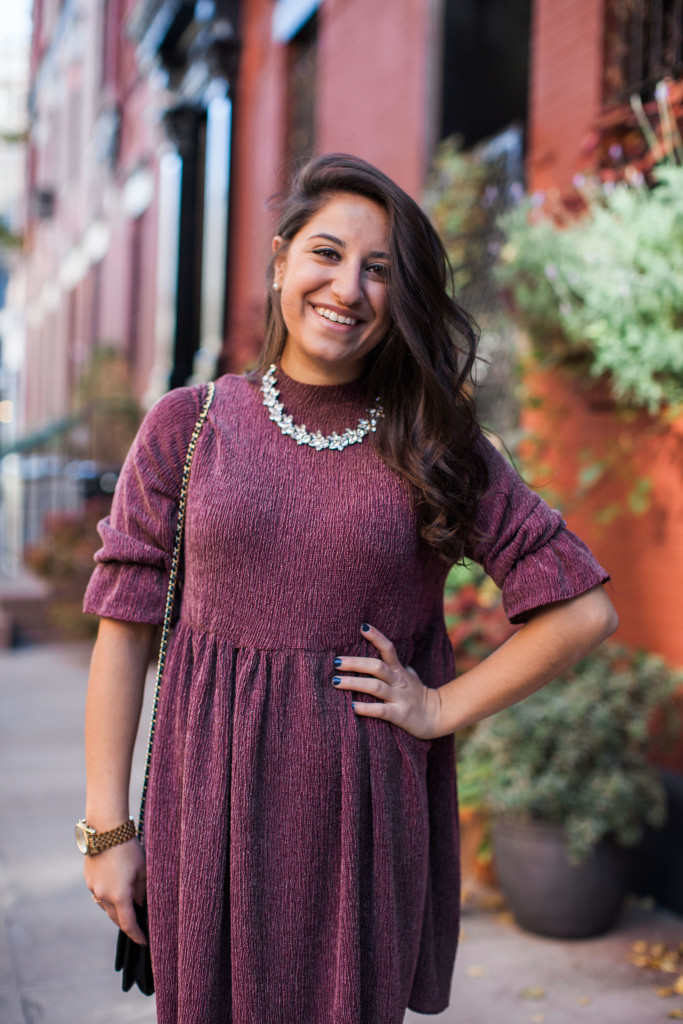 Dress (ASOS) | Bag (Chanel) | Shoes (J.Crew) | Necklace (The Happiness Boutique) | Watch (Michael Kors)
The holidays are upon us and it is making me have all the FELLS! I don't know if it is because I've been more stressed than ever, but it is making me remember how thankful I really am for just about EVERYTHING in my life…even the stress!
 For the first time in a while, I'm reflecting on all the good things we have going on. This gorgeous weather, the fact that I have a job that I love, my loving family, and the simple pleasure of good coffee. I think the holidays are perfectly positioned so we have the opportunity to reflect right when you are at your breaking point. Taking a step back to enjoy friends and family and understand the real shit in life. As we all head home for the holidays over the next week or so, I hope you find some time to reflect on everything you are thankful for.
What I'm Wearing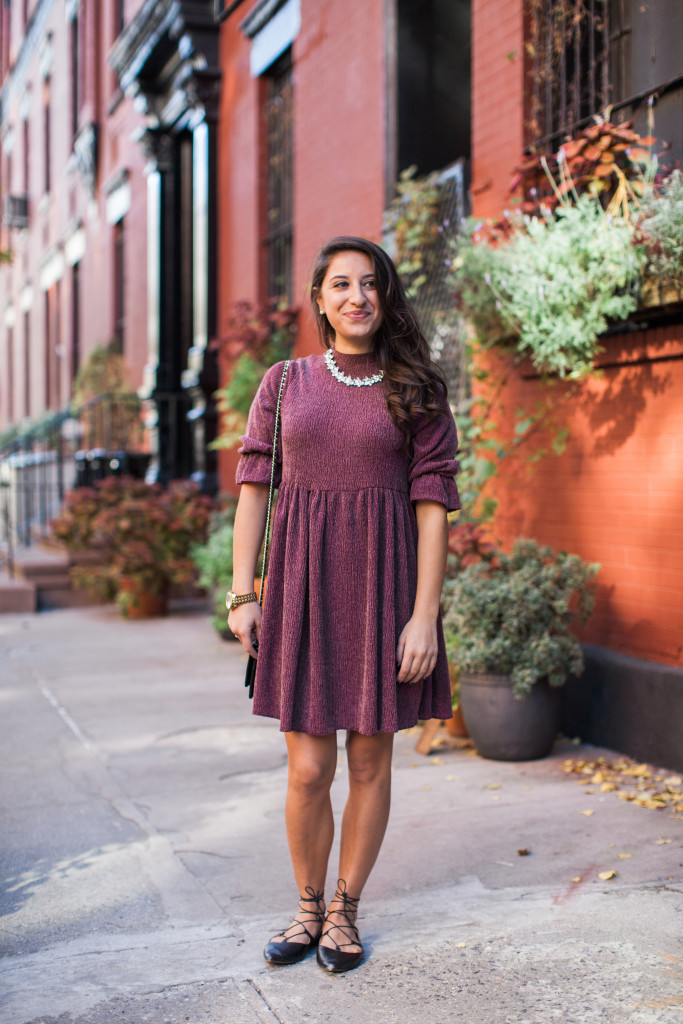 Dress (ASOS) | Bag (Chanel) | Shoes (J.Crew) | Necklace (The Happiness Boutique) | Watch (Michael Kors)
Thanksgiving is actually on of my favorite holidays to dress for. I love wearing my favorite fall tones with just the right amount of class and comfort. My family always dresses to the nines for the holidays, but we also eat WAY too much, so this balance is of the utmost importance.
This dress is definitely making the short list next week because it is handsdown the most comfortable thing in my closet right now. This ASOS smock dress is fitted in all the right places, but perfect for a more than generous Thanksgiving meal.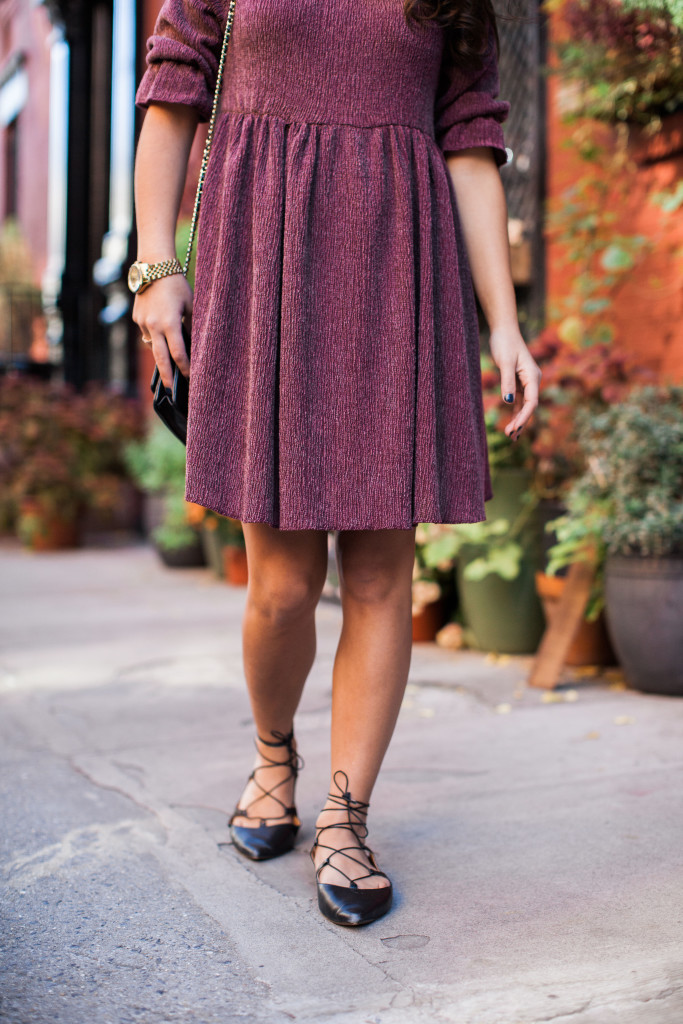 I've only owned this dress for a few weeks, but I've already worn it multiple ways. These lace-up flats are perfect if you are spending a day indoors at work OR your family's Thanksgiving feast. Throw on a pair of tights and black booties for a night out on the town, when you may be walking outside.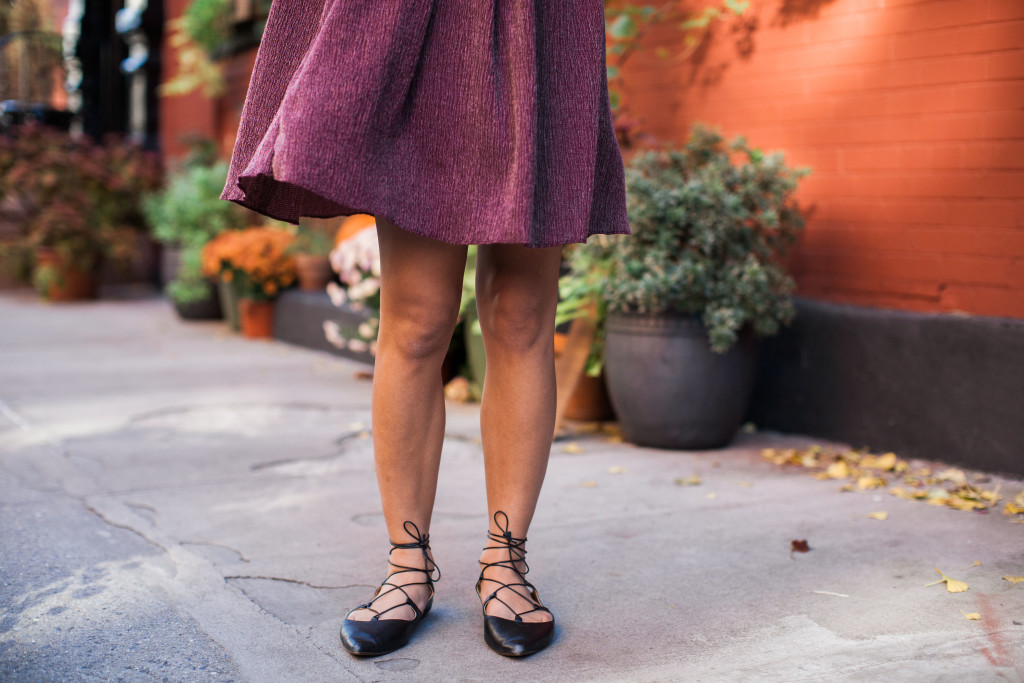 Last but not least, you need to remember that all Thanksgiving feats are followed by snuggles. I'd be lying if I didn't accidently fall asleep in this dress after a long day at work. It is that comfortable! Lucky for you, ASOS ships with standard 4-day delivery, so there is still time to snag one of these babies in time for Thursday!