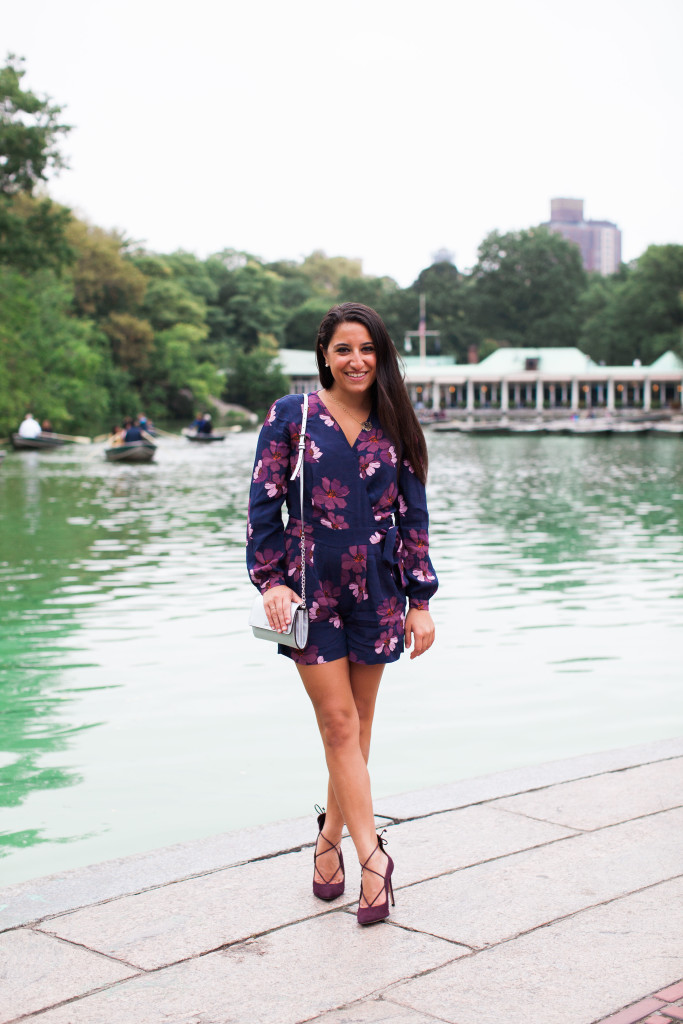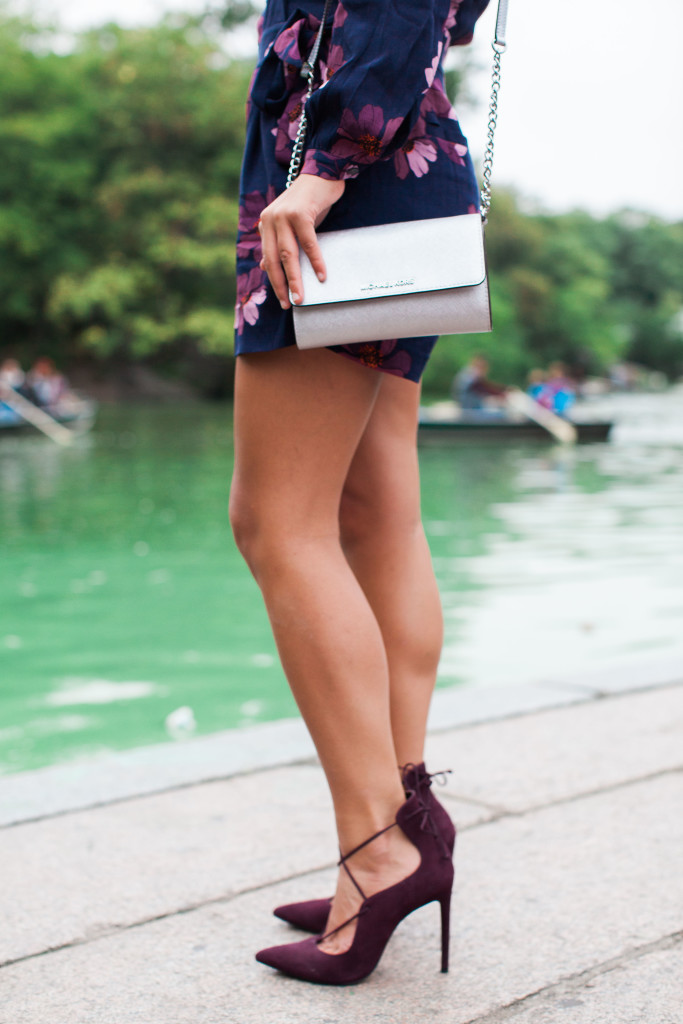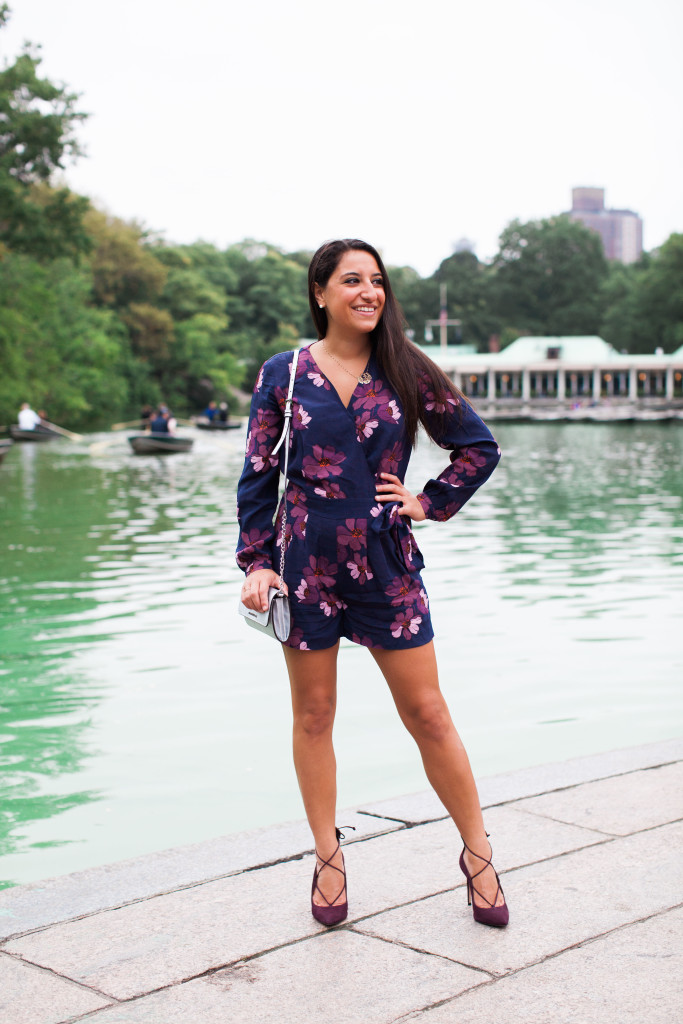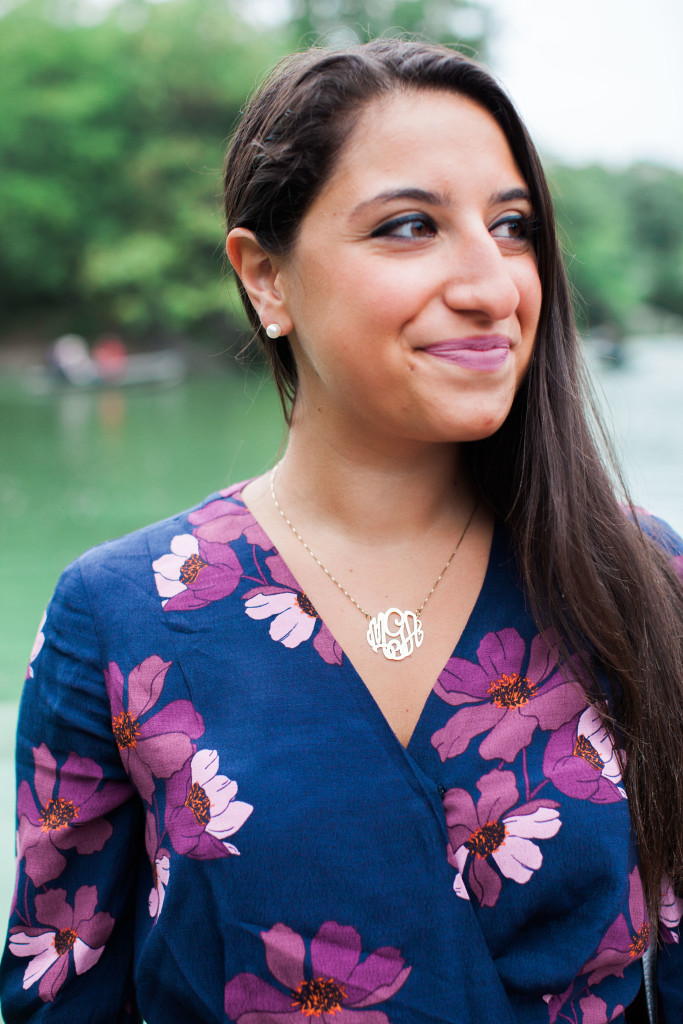 Romper (LOFT) | Shoes (ALDO) | Bag (Michael Kors) | Monogram (Marley Lilly)
Fall is definitely here to stay and I'm even starting to get in the holiday mood. It might be because I visited Long Island this weekend for a family brunch, making me excited for the week-long vacation we take together in December. Either way, I'm definitely not complaining.
This cooler weather has me amped for weekends up in Vermont, hitting the slopes every day and blanket snuggles. Definitely jumping the gun with skiing on my mind, but it is always fun to have something to look forward to!
What I'm Wearing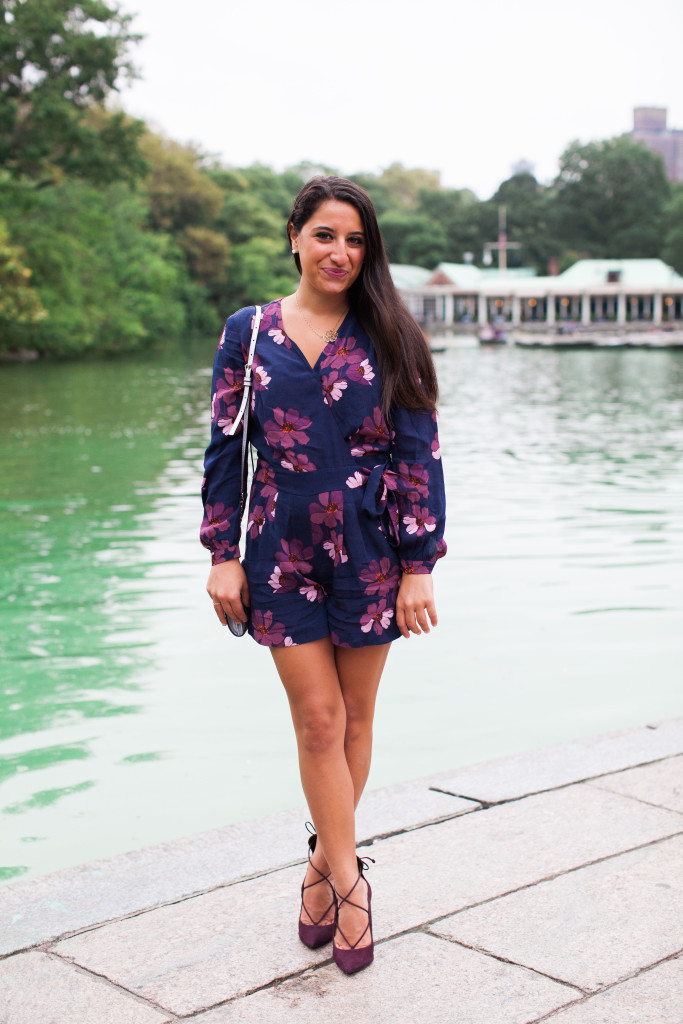 Romper (LOFT) | Shoes (ALDO) | Bag (Michael Kors) | Monogram (Marley Lilly)
I've always been a fan of the burgundy and navy color combo and I'm so happy it is actually trending this year! Burgundy (actually, marron) was my high school colors, so I surprisingly have a lot of the color in my wardrobe.
Without the heels this romper is fairly conservative, which made me fall in love with it in the first place. I loved that I could dress it for a night out and a night in. I paired it with these statement pumps for College Fashion Week a few weeks back. I love how the burgundy hue paired perfectly with the seasonal signs of Fall!
I'm definitely one to dress to my own trends, but I find you can't go wrong with a pair of strappy pumps when you are trying to look fashion-forward.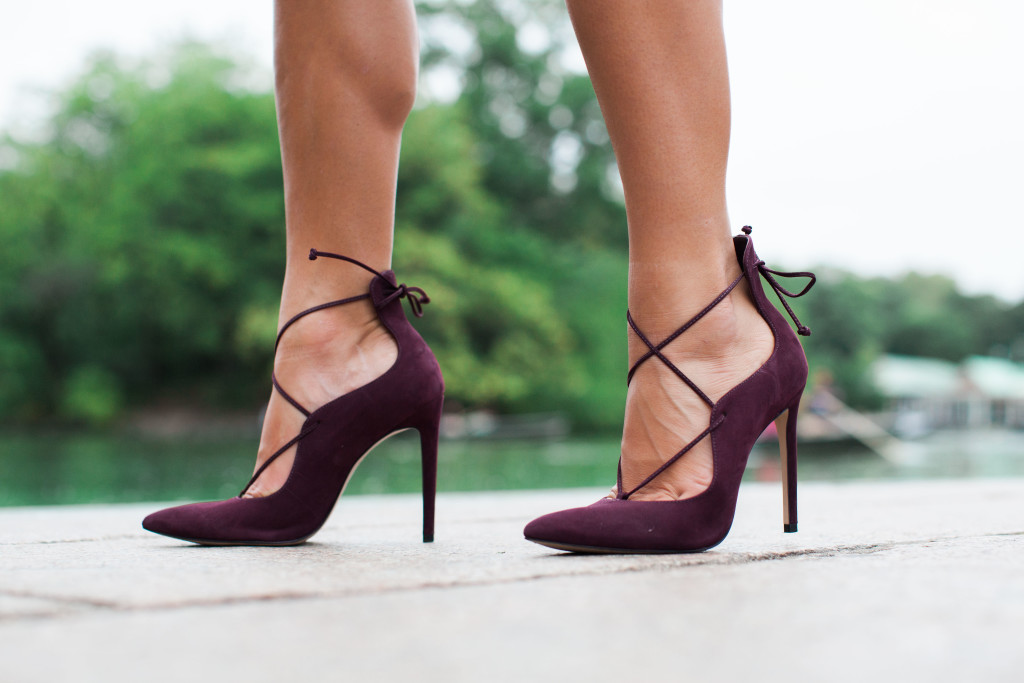 I've said it once, I'll say it a million times. I really need to purchase a navy crossbody or clutch for moments like these. However, that is not to discount my love for my metallic Michael Kors crossbody. This was an impulse buy over the summer while I was prepping last minute for a wedding. In this instance, I'm using silver as a neutral, which in my opinion is really the only way to wear it!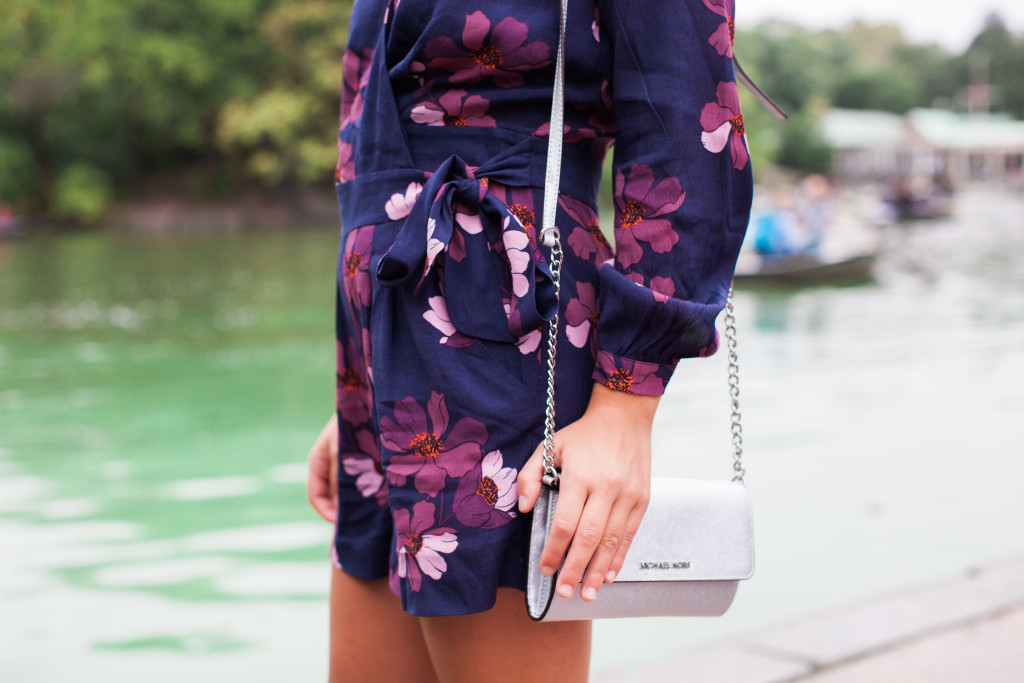 I cannot rave about this romper enough. Not only is it perfect for this bipolar weather we are having in New York, but I also see myself wearing it come Spring. Lucky for us, LOFT is having a 40% off sale and this number is INCLUDED!