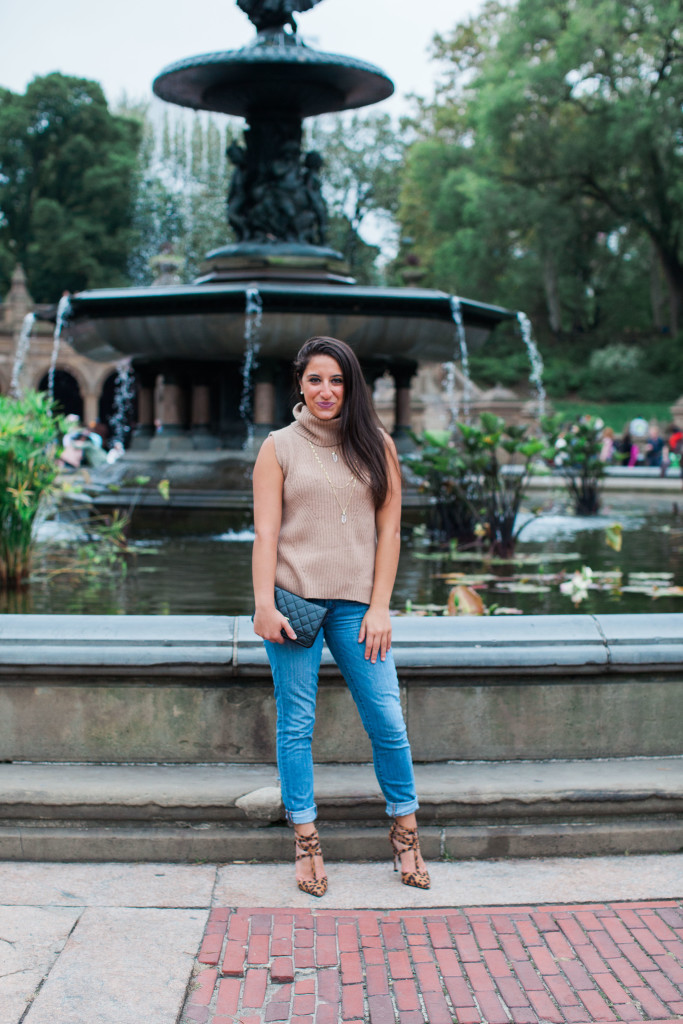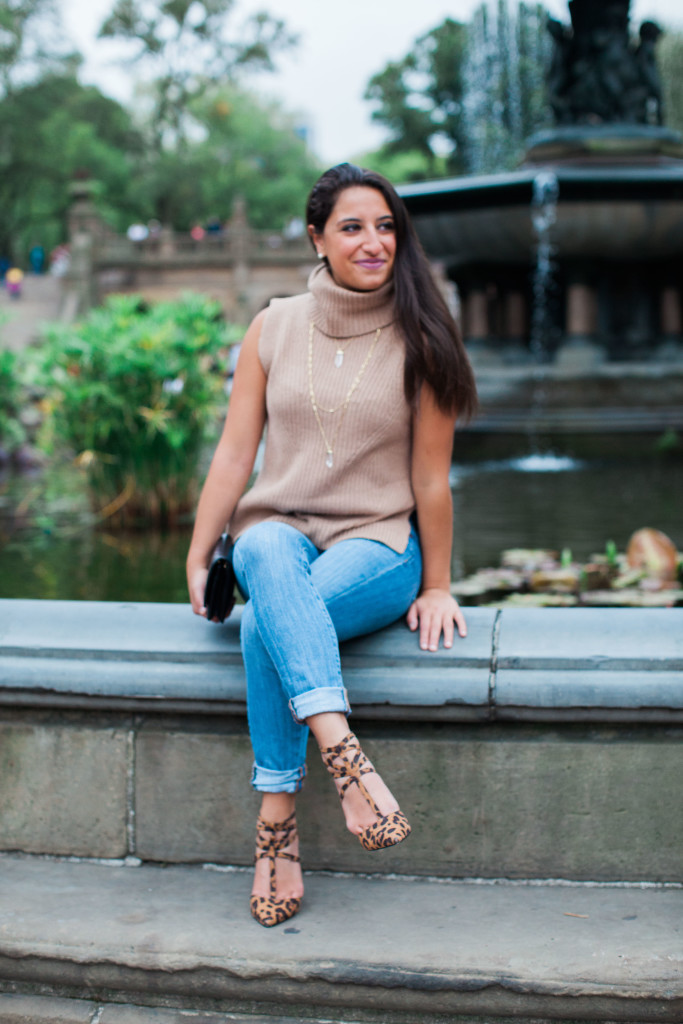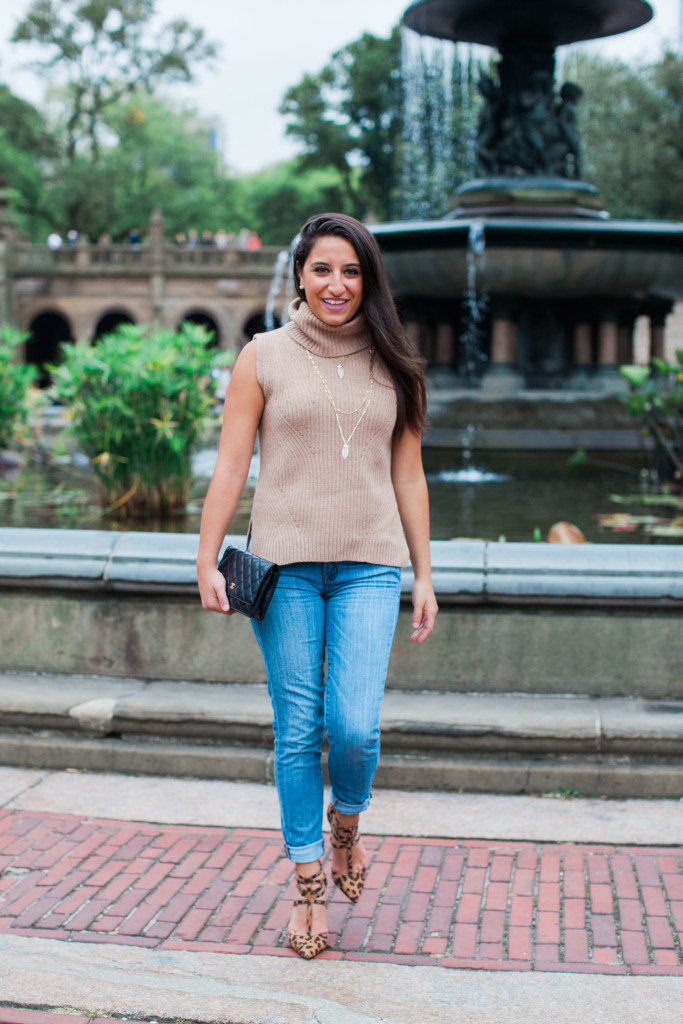 Top (Madewell) } Jeans (J.Crew) | Shoes (ASOS) | Clutch (Chanel) | Necklace (Stella & Dot)
We're midway through the week and spirits are still high. Always a good sign! Nothing is better than a busy but productive week and that is exactly what I'm having. It is funny how you would think that busy = productive, right? But over the last two years working, I've found that to be very untrue. Being productive means being efficient, compleating multiple projects in a specific amount of time (aka a work week). However, sometimes we get so caught up with little details (sometimes necessary, sometimes not) that just make us busy.
Productive weeks leave you with time to breath and the ability to make brunch plans on the weekend. Maybe even take a stroll in Central Park (example above!). Busy weeks leave you stressed and better off in the office, so you can at least make headway on the week ahead.
The above and below photos are taken in Central Park in front of Bethesda Fountain. One of my favorite places. Mostly, because this is the location Blair and Serena finally made amends after their detrimental falling out in Season 1 of Gossip Girl. BUT, also because how eclectic this place really is. Surrounding the fountain you can find native New Yorkers escaping the concrete jungle, tourists rowing boats in the pond, performers, and even masseuses. Basically the perfect depiction of New York's demography.
What I'm Wearing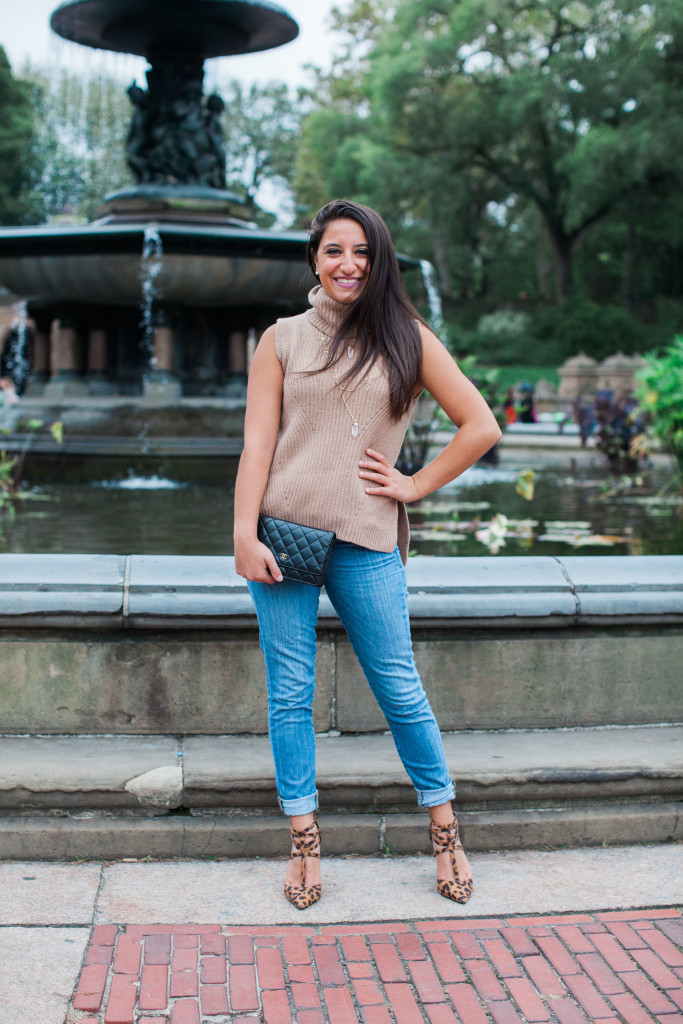 Top (Madewell) } Jeans (J.Crew) | Shoes (ASOS) | Clutch (Chanel) | Necklace (Stella & Dot)
I don't know what it is about this Fall, but I can't commit. I love this brisk weather and I love the plaid and neutral tones even more, but it is something that has me holding on to every last bit of summer. Pretty sure it is the fact that September flew by at the speed of light! Regardless, this may be the reason why I'm flaunting a sleeveless sweater in October. A) The humidity is still a think in NYC, so I think it is valid and B) I'm avoiding long sleeves as long as possible. I just know I'll be happy I did come January.
Lately, I've been a huge fan of statement shoes. With a packed work schedule and even busier weekends, picking out carefully styled outfits can be a task. Yes, even fashion-loving bloggers find this as hard as you do! However, having a few pairs of statement shoes have made this task SO MUCH EASIER. My favorite pair of jeans, a simple sweater/top and BAM you have a fashionable and memorable outfit for work or even a night out in the city.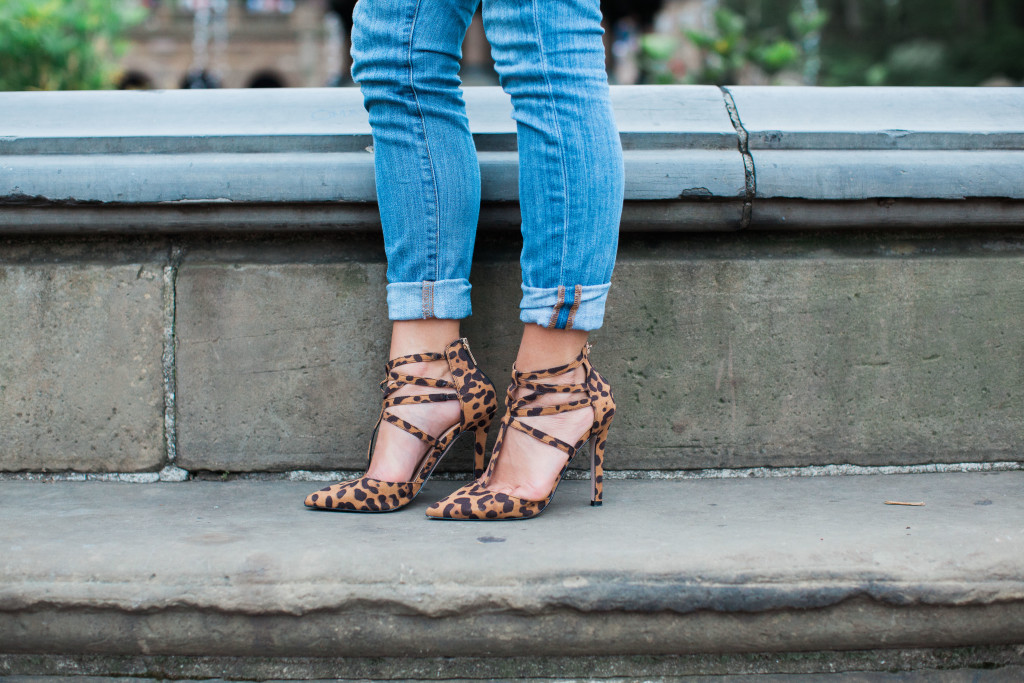 In addition to a fabulous shoe, it is always great to have a few accessories that look like a lot but are actually SUPER easy and simple. This delicate layered Stella & Dot necklace does just that. This necklace comes layered, but you can easily wear just one piece so it is perfect if you have a wardrobe full of varied necklines. I decided to wear all three layers with this sweater because I love how the shorter chain peaked out from under the cowl-neck.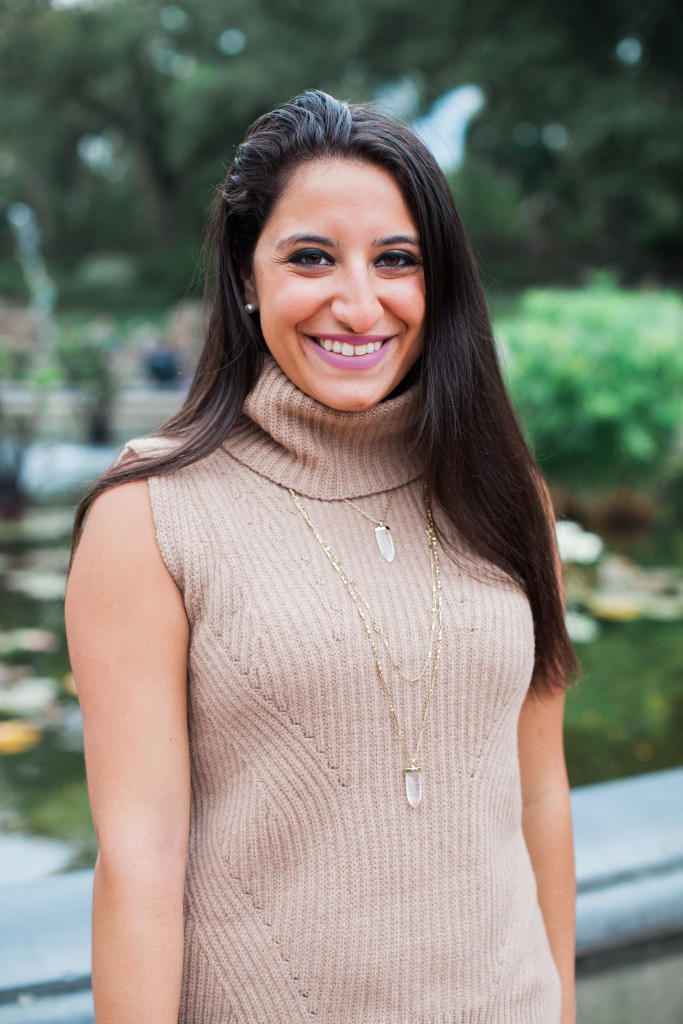 This sweater may be sleeveless, but I think I'm starting to commit to Fall fashion for the season. How are you dealing with the temperature transition?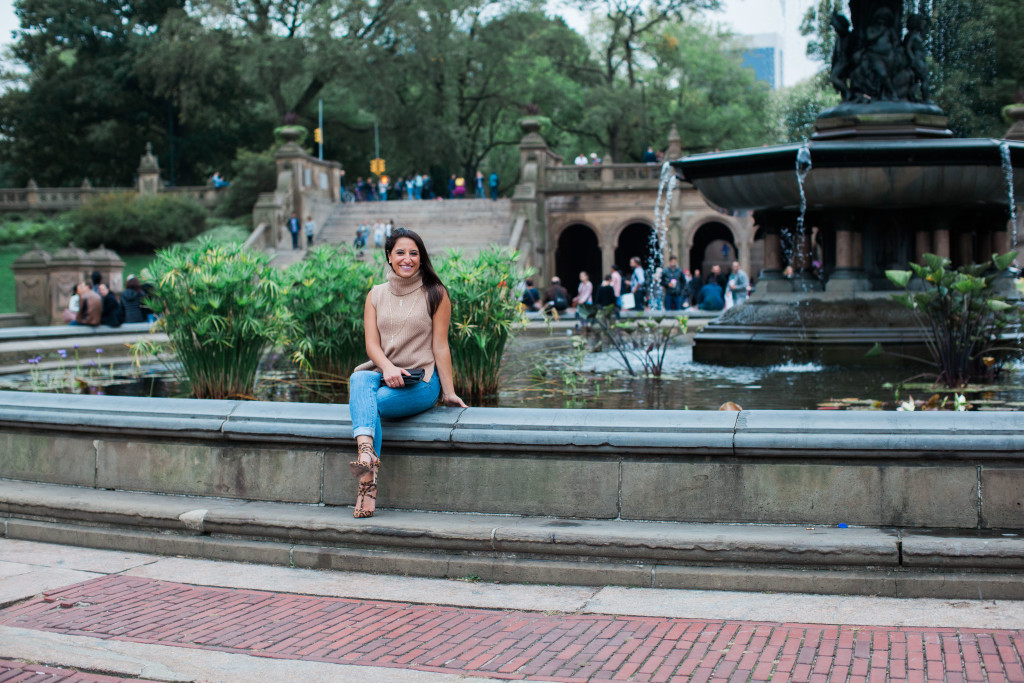 Photos by Allie Provost