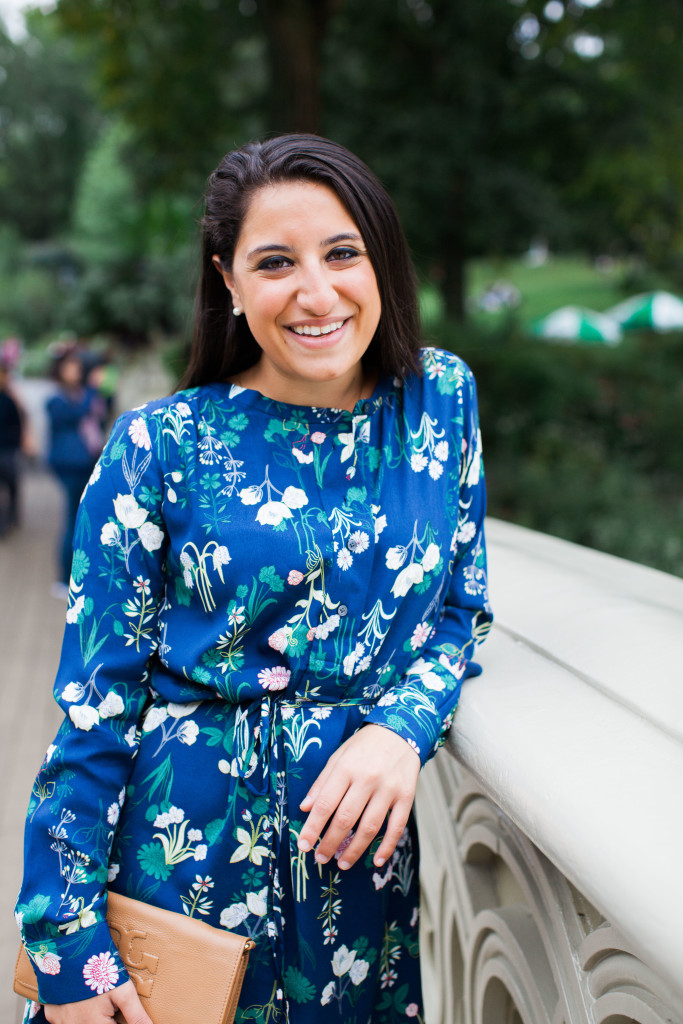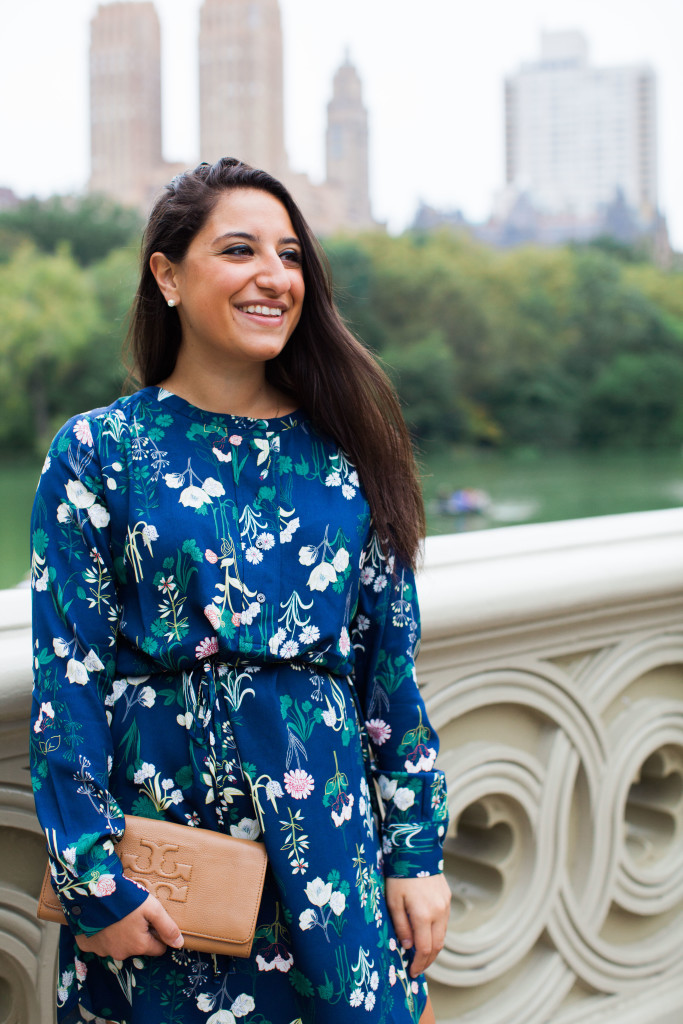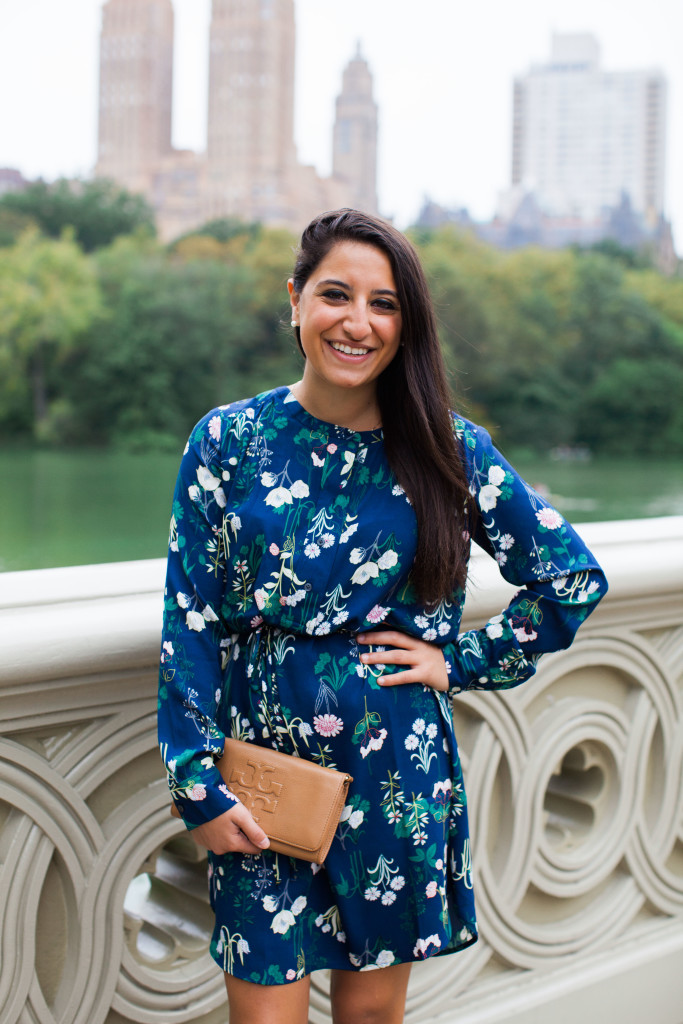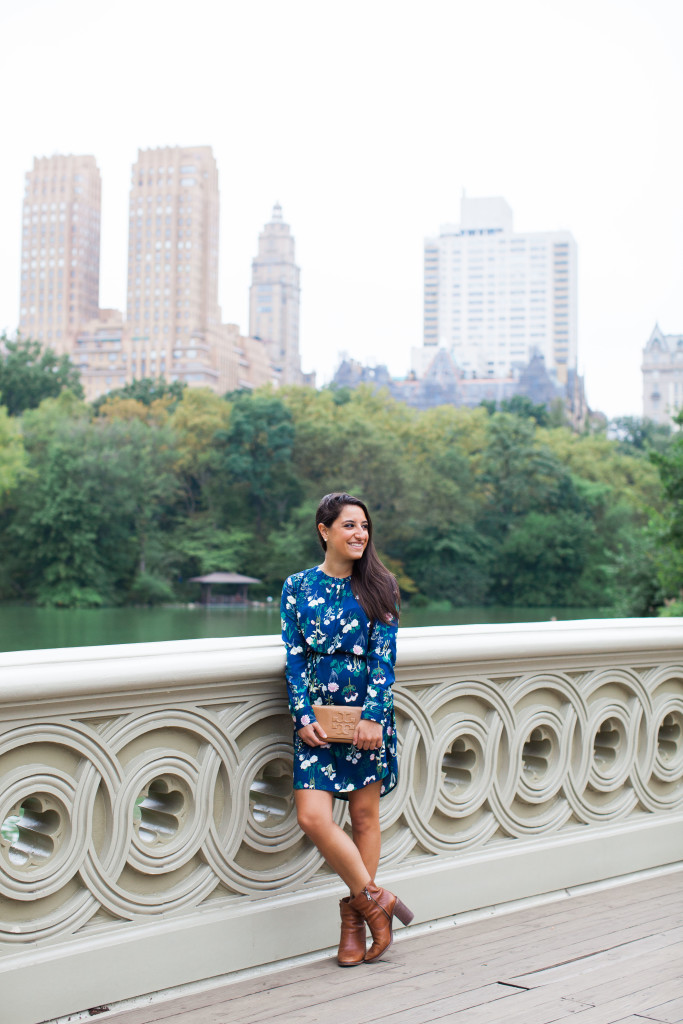 Dress (LOFT) | Shoes (Madewell) | Bag (Tory Burch)
Happy Columbus Day for those of you celebrating a 3-day weekend! For those of you who aren't as lucky (like myself), happy Monday! Even though Mondays are in fact terrible, I sometimes love them. Mondays are an opportunity to start over, especially when you've experienced a slew of crazy weeks. No matter what, you can always count on Monday to restart that project, jumpstart your attitude, and re-motivate.
This past weekend was spent with family in my hometown on Long Island. As I was showing my family a few pictures from my latest shoot they said, "I never knew Central Park was so beautiful." Isn't that crazy?! We've gone our whole lives living in the state of New York, and we don't recognize the beauty that is our own city? It took this moment to make me realize how fortunate I am to live in this city and appreciate it's beauty.
What I'm Wearing: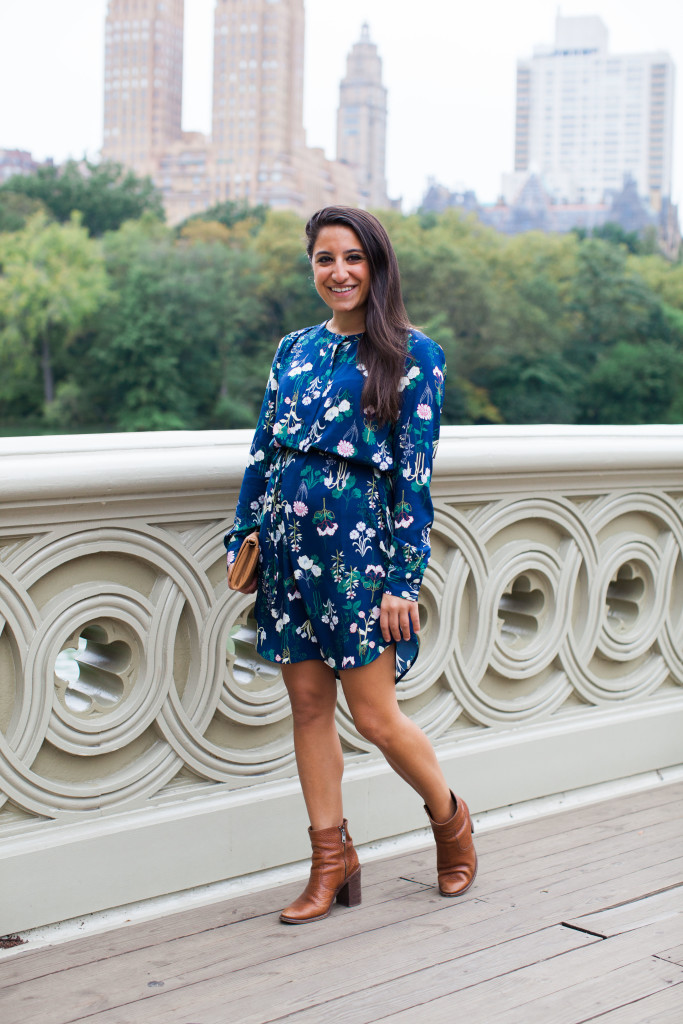 Dress (LOFT) | Shoes (Madewell) | Bag (Tory Burch)
Shirtdresses are the name of the game this season. The weather can't make up it's mind and I feel like each day I pick the wrong thing. On the cold days I wear mini skirts and on the warm ones I'm wearing sweaters, I seriously can't get it right. That is why I"m OBSESSING over shirtdresses. It's hot, roll your sleeves up and open a few buttons. It's cold, roll those sleeves down and button up. LOFT clearly understand my pains because they currenlty have a KILLER selection of shirtdresses.Including the one I'm wearing in these photos!
If you can't find one you LOVE, I also put together this pinterest board to help!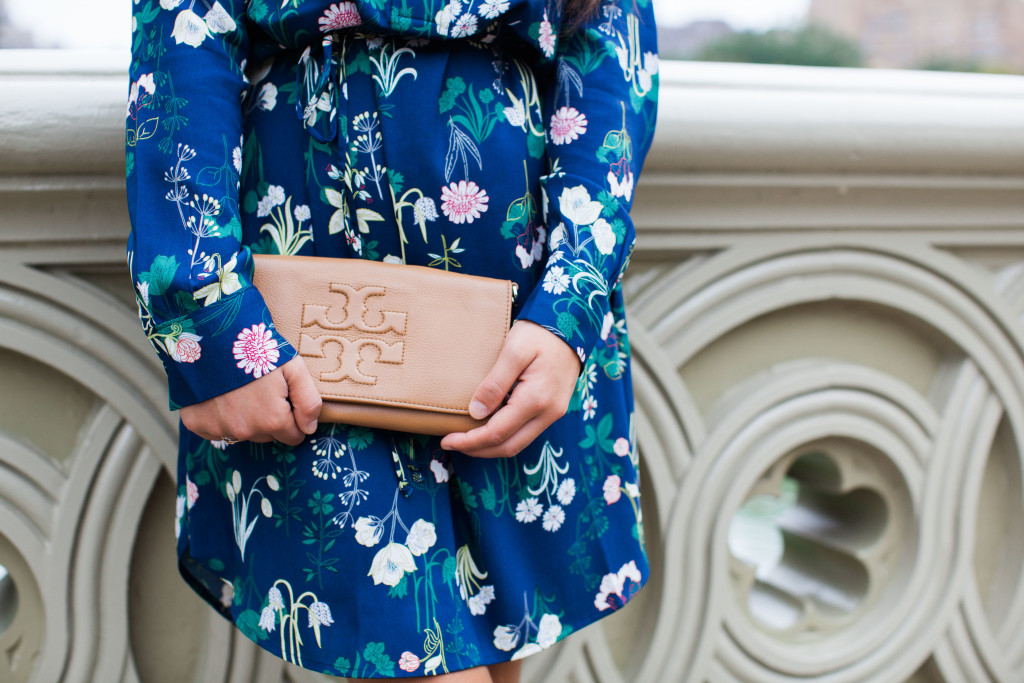 As you know by now, I love a good print. But this love tends to calm down in the cooler months. Maybe it is because I'm less likely to wear Lilly. Either way, I was instantly obsessed with this dreamy floral print. I love the contrast of yellows and greens against the navy blue. Since this print was pretty busy, I knew I had to accessorize this dress with neutrals (something I HATE doing). If only, we could pair a hot pink clutch with every outfit! Nevertheless, this Tory Burch bag has really done me good this season. It transitioned me out of summer and right into the heart of Fall. Don't ya love when you squeeze everything out of a handbag investment?!
Photos by Allie Provost