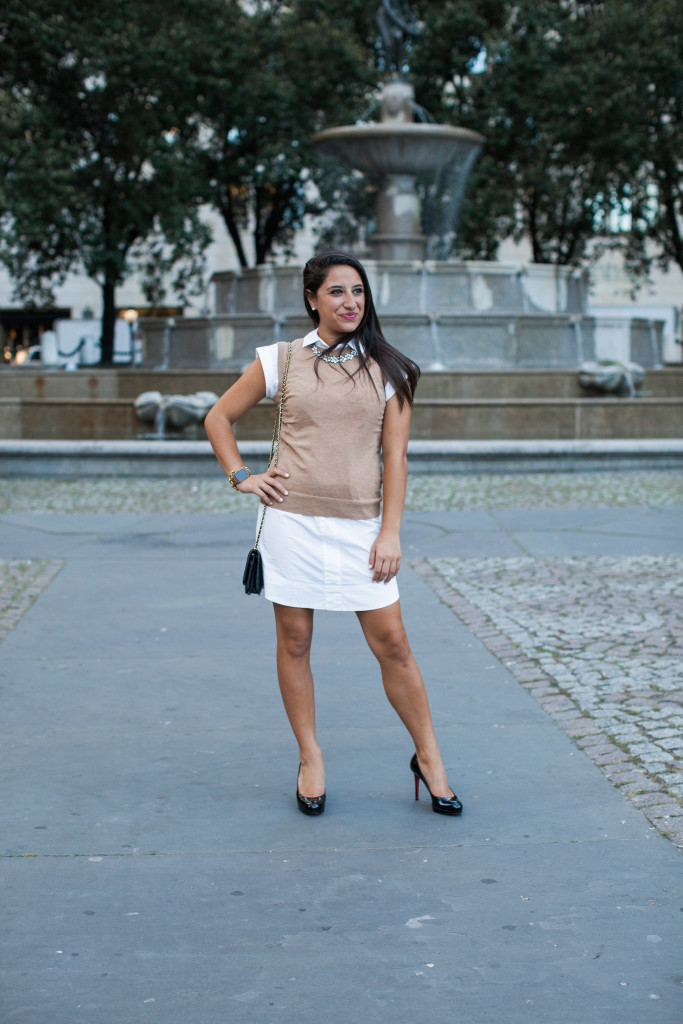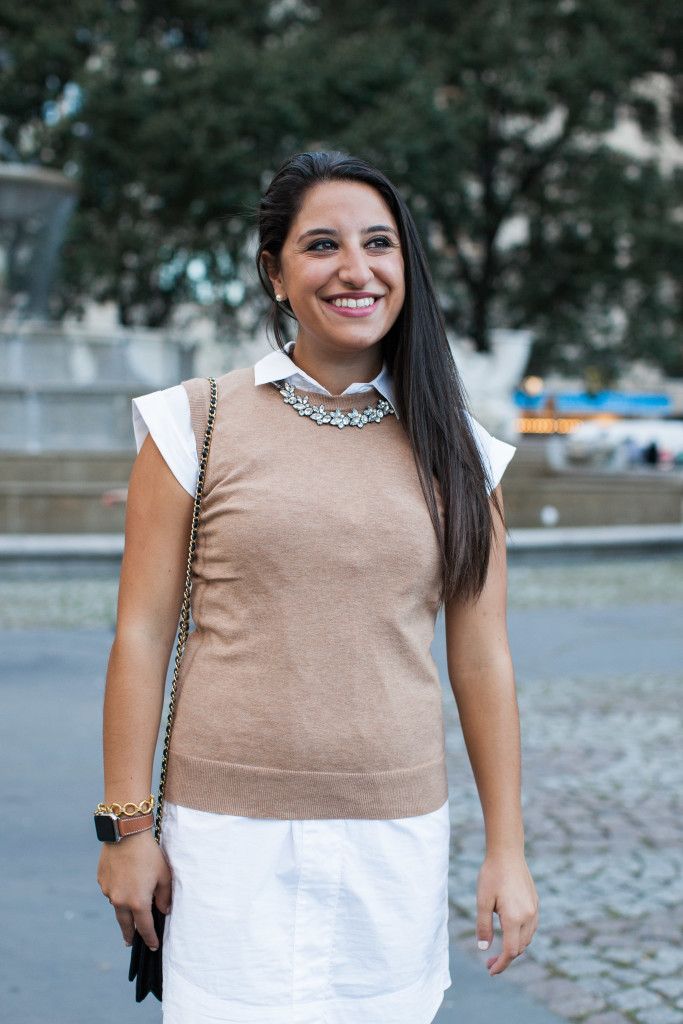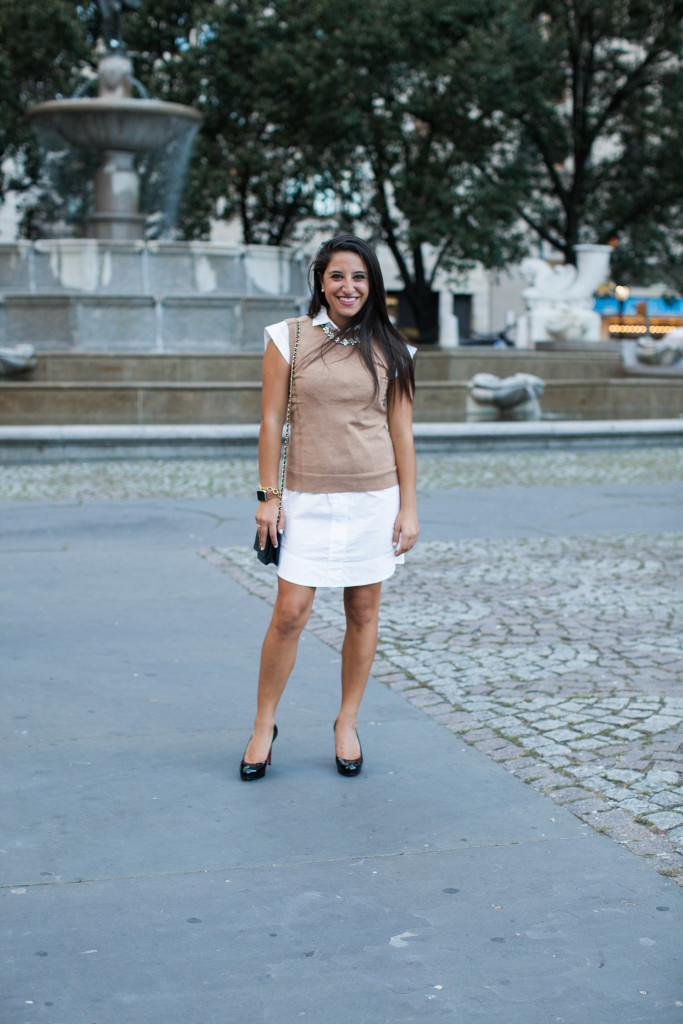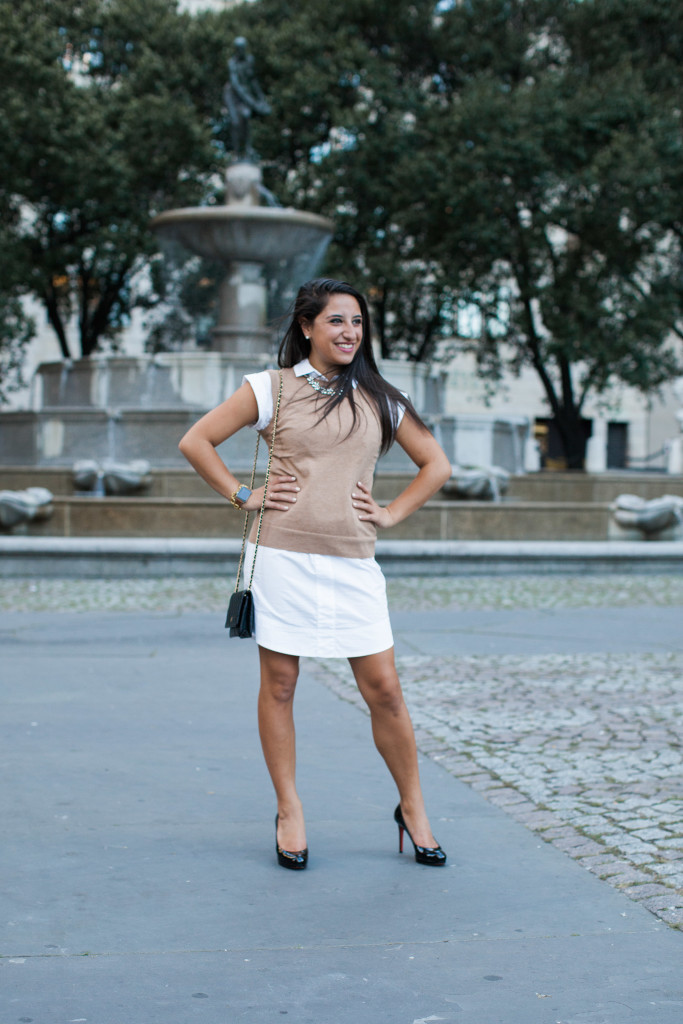 Dress (J.Crew) ON SALE! | Sweater Vest (J.Crew) | Necklace (Happiness Boutique) | Shoes (Christian Louboutin) | Bag (Chanel) | Watch (Apple)
Happy Fall! I have fully accepted that summer is long gone and harvest season is here to stay. It also helpful that my birthday is in the Fall, so at least I have something to look forward to as the weather gets cooler. However, the weather seems to disagree with this as it is still pretty steamy here in NYC.
Last night, I attended the San Gennero Festival in Little Italy and I was seriously dying of humidity and heat. Basically could have been the middle of August. I'm slightly exaggerating, but the crowds and body heat definitely didn't help! Luckily, crisp days are on the way, which means sweater weather is about to get REAL.
What I'm Wearing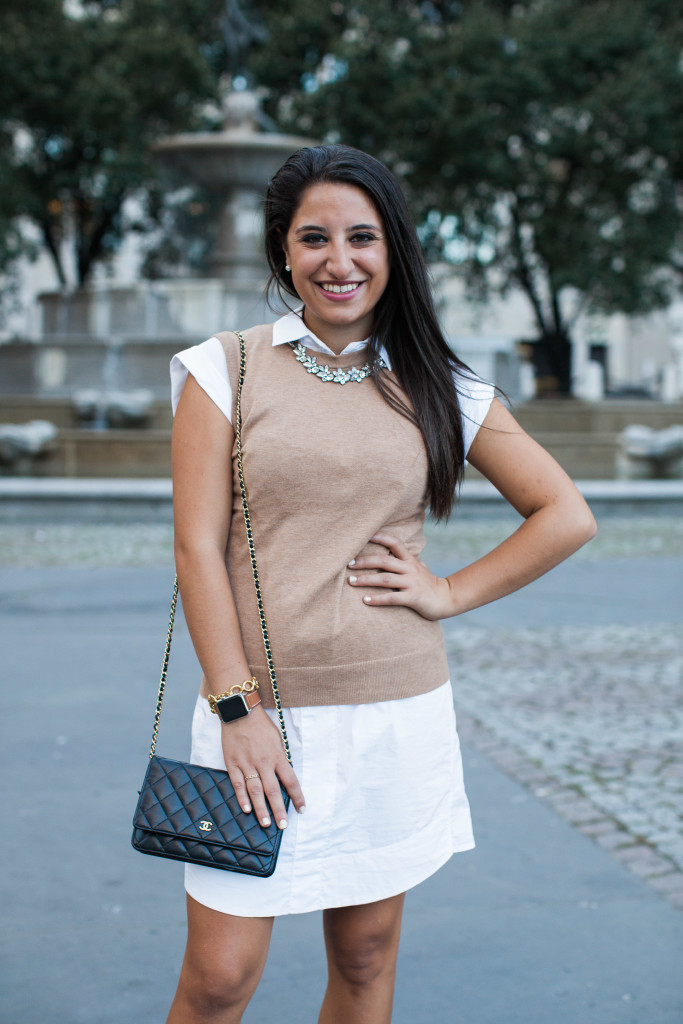 Dress (J.Crew) ON SALE! | Sweater Vest (J.Crew) | Necklace (Happiness Boutique) | Shoes (Christian Loubitain) | Bag (Chanel) | Watch (Apple)
This white shirt dress has been my serious go-to lately. Not only is it on SALE, but in only a week, I've worn it THREE different types. Yes, definitely not acceptable, but sometimes it just happens. The first time I wore it, I styled it like I have shown above. This was perfect for the marketing conference I attended for my company. It was professional, cool enough for the heated September sun, and warm enough for a cold conference room. The second time I wore it, I threw on a chambray top and tied it up, just as I did in high school– old habits die hard. Lastly, the third time I wore it was just for weekend chores with a pair of flip flops. Despite it being a white dress, it literally has been one of my best purchases to transition into Fall.
This look specifically screams business casual. A style I don't often get to embrace working at an advertising agency. However, knowing that this marketing summit was with clients and a bit more buttoned-up than usual, I wanted to look crisp and professional. That said, professional and sweater vests are usually found in the same sentence and for good reason. To add some texture to this otherwise simple white dress, adding this camel-colored vest helped it A) be Fall appropriate and B) hide any unwanted wrinkles that are likely to occur throughout the long day.
Unlike my usual tendencies, I really went all out with the accessorizing here. Keeping it all in the neutral family, I matched my bag and my shoes with some black leather and kept consistent with the camel-colored accents with my new Hermes Apple Watch.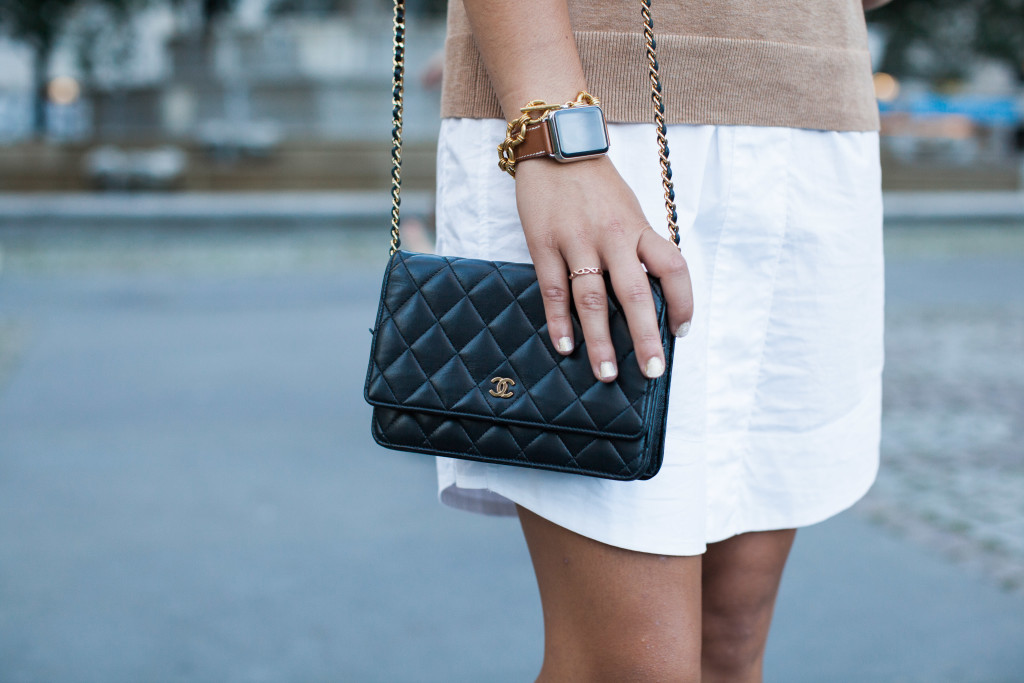 Lastly, to add some sparkle to an otherwise very corporate look, I threw on this vintage-inspired statement necklace from Happiness Boutique. Happiness Boutique is an online jewelry retailer that sells everything from delicate pieces to statements like these. Lucky for you, they are giving all of my readers 10% off their already reasonably priced accessories when you use the code: 'thepreppymag'.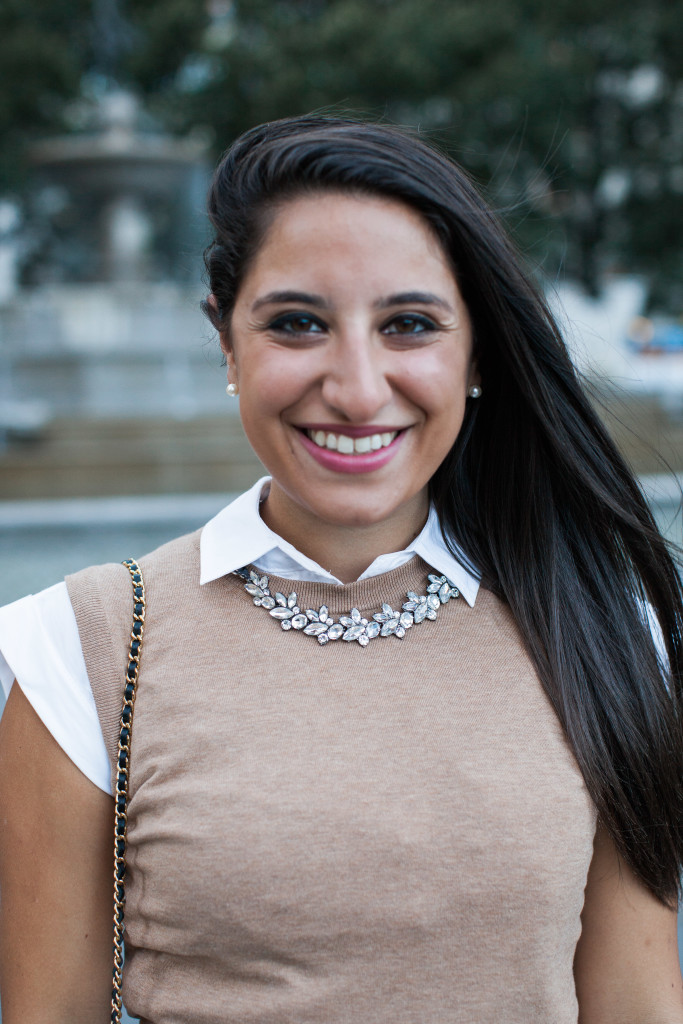 Happy Shopping!