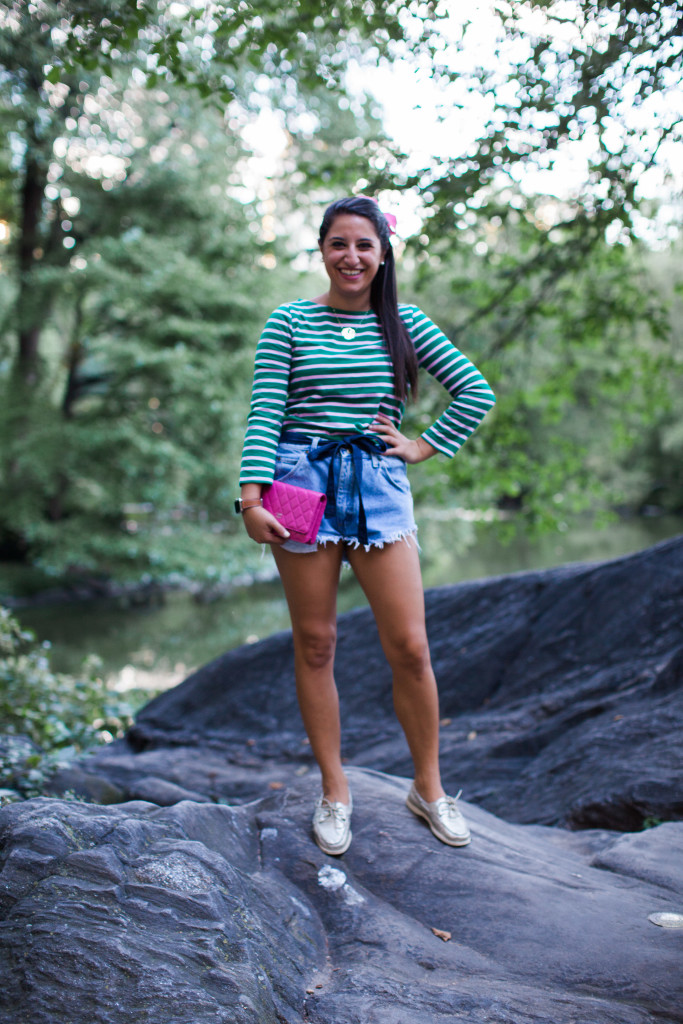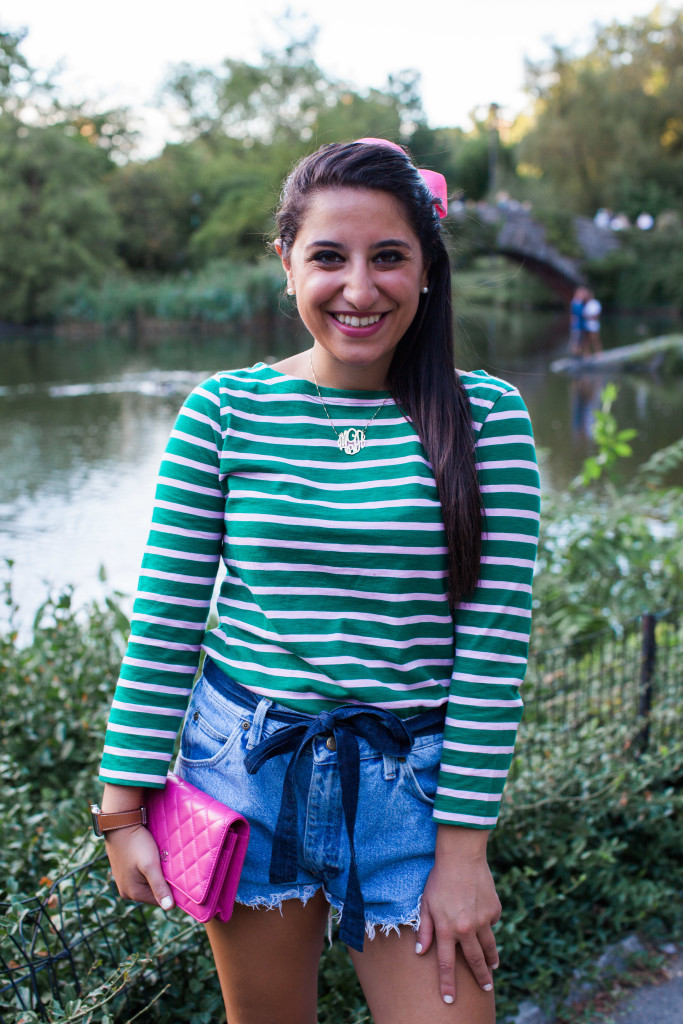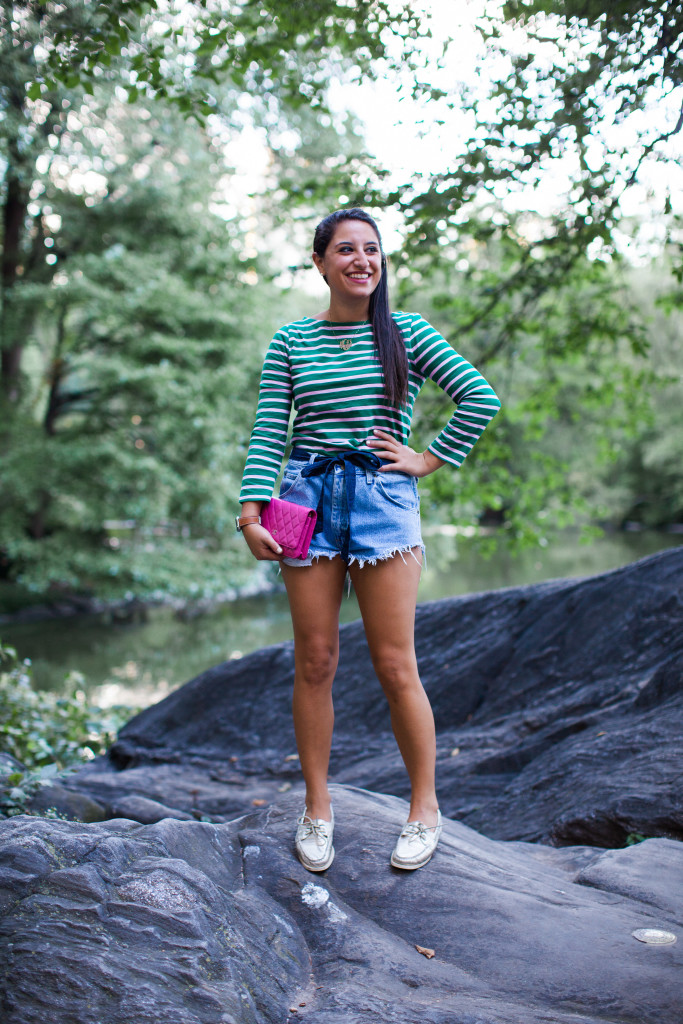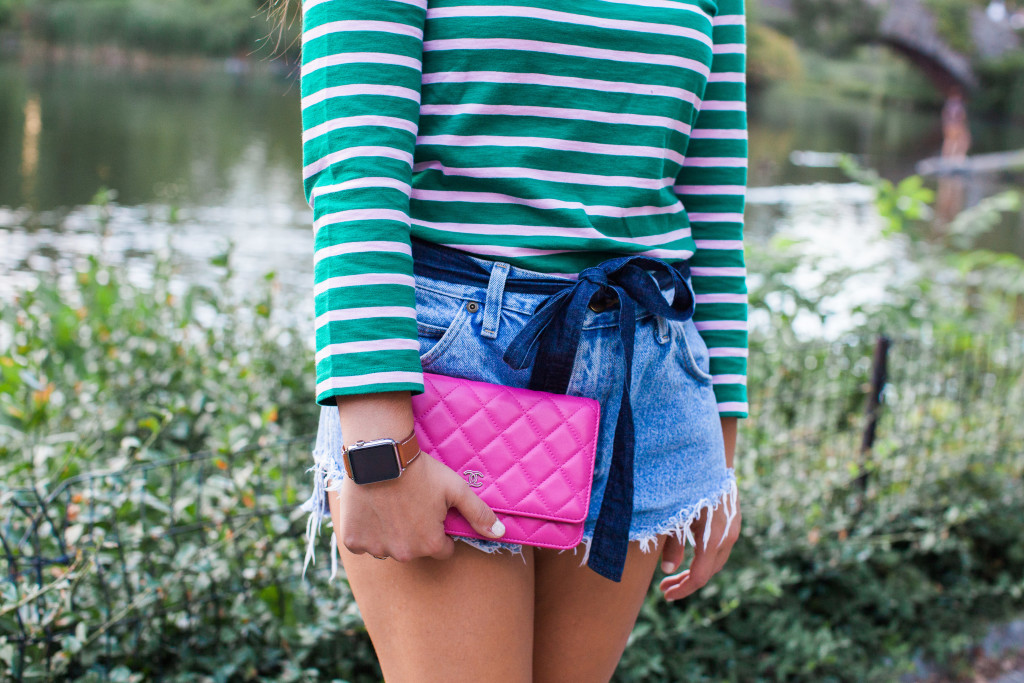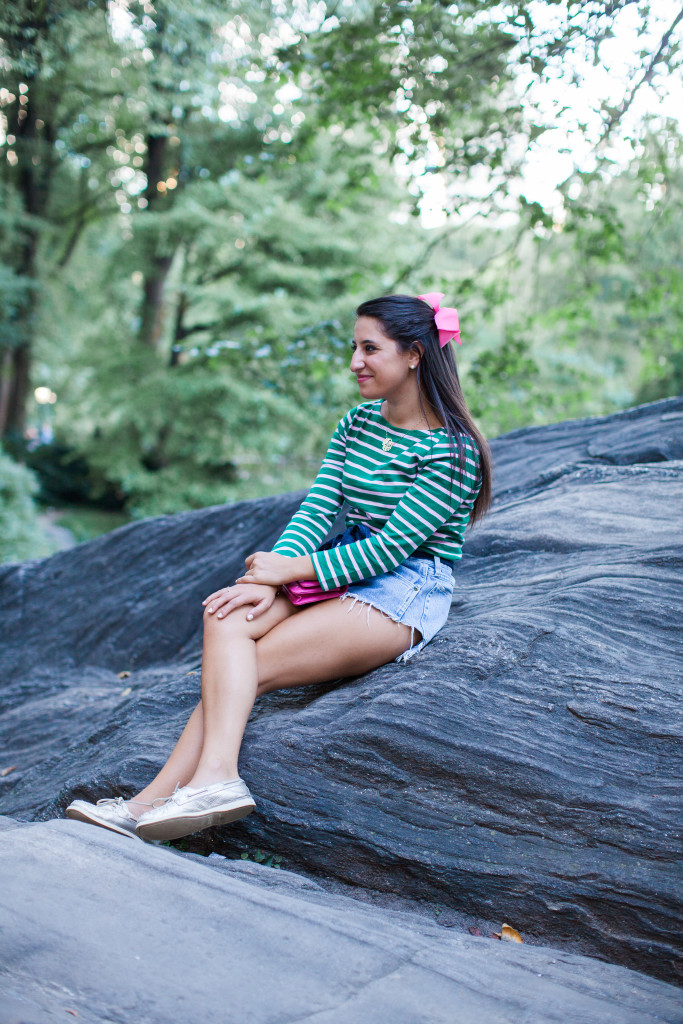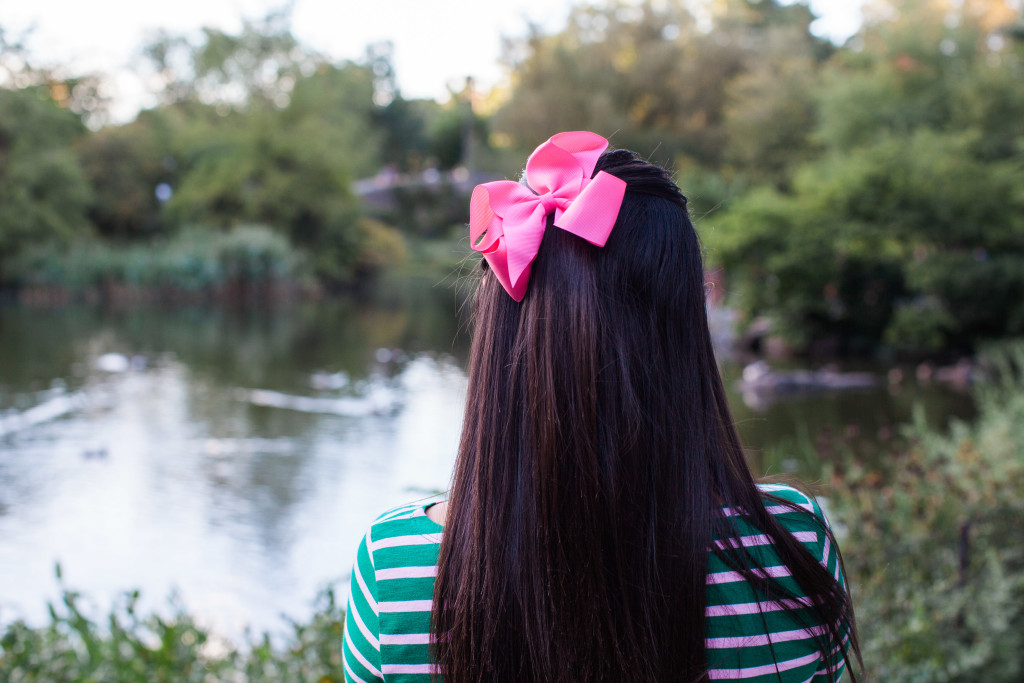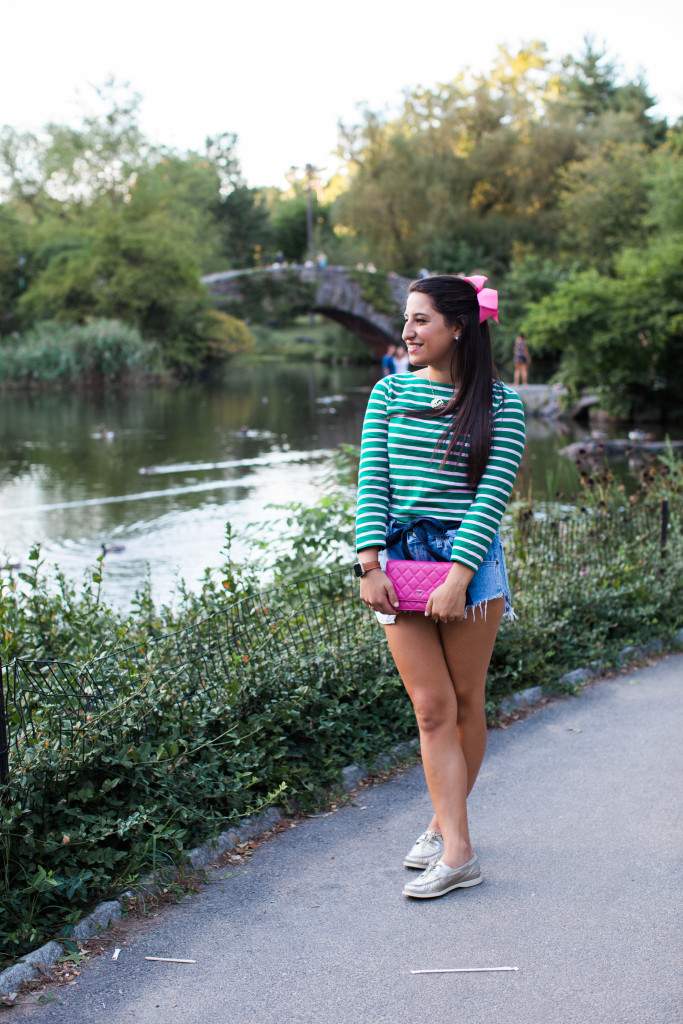 Top (J.Crew) | Shorts (LF Stores) | Bag (Chanel) | Shoes (Sperry Top-Sider)
This outfit is such a blast from the past! It reminds me of the very beginning of ThePreppyMAG, when nothing was better than a bow in my hair and a pink & green color scheme. In all honest, is there still anything better than that?!
Knowing our warm days are numbered here in New York City, I trekked into Central Park for one last summer stroll. Though I don't get to Central Park often, every time I do, I'm so refreshed with New York bliss. New York bliss is defined as those "pinch me" moments where you can't actually believe you are living in New York. This city is incredibly crazy and unpredictable, but Central Park has a sense of New York camaraderie that makes me so proud to be a resident. "Pinch me" moments also occur during upper-east side shopping & TriBeCa brunches!
What I'm Wearing: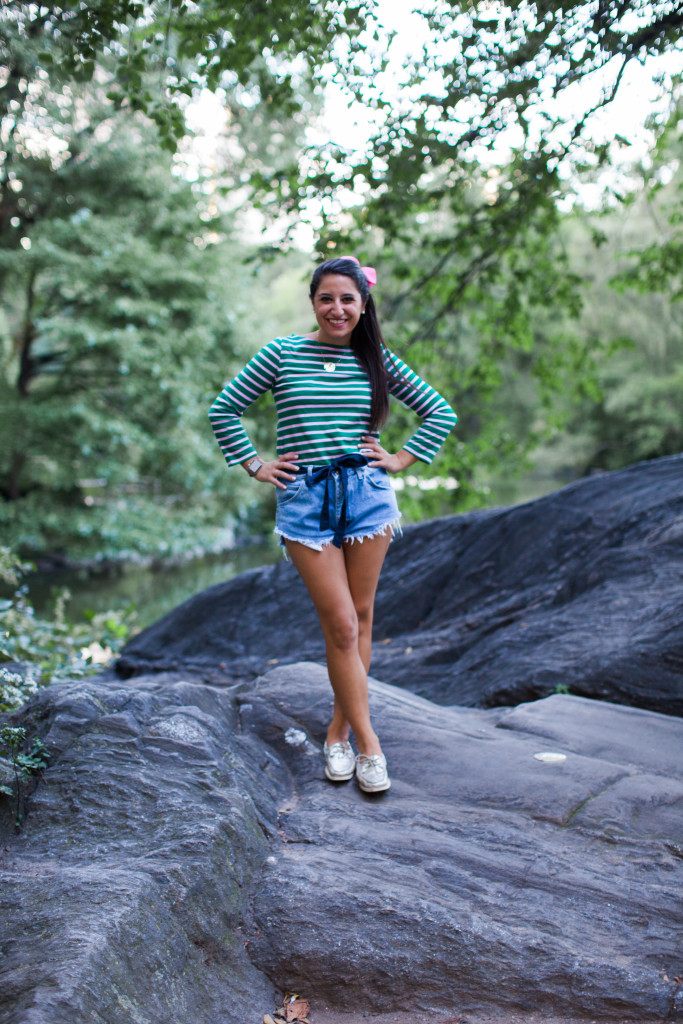 Top (J.Crew) | Shorts (LF Stores) | Bag (Chanel) | Shoes (Sperry Top-Sider)
This September weather has me super confused on what I should be wearing. One day is incredibly steamy and the next is super chilly. Each day is a total gamble and I'm definitely one to wear the wrong thing. That being said, I have invested in a few pieces that are easy for daily transitions. For example, this top totally works for these vintage cut-off shorts but also perfect with my favorite pair of jeans.
I love the juxtaposition of this outfit. The top is super conservative and preppy and the shorts could be found on any boho or edgy fashionista. These vintage shorts are from LF stores, a store that I've been a fan of FOR YEARS. There is a store right in the heart of Southampton and I look forward to visiting every summer. However, you have to hunt for the best pieces. Yes, it is pricey, but when you find your piece, it will last you a lifetime. My little sister, Tiffany, has about 5 pairs of these vintage cut-off shorts.
Since graduating college, I've definitely shifted my personal style to preppy chic rather than preppy collegian. In other words, more Kate Spade than Vineyard Vines. However, sometimes I just can't help myself, I just need to have that sorority girl style.