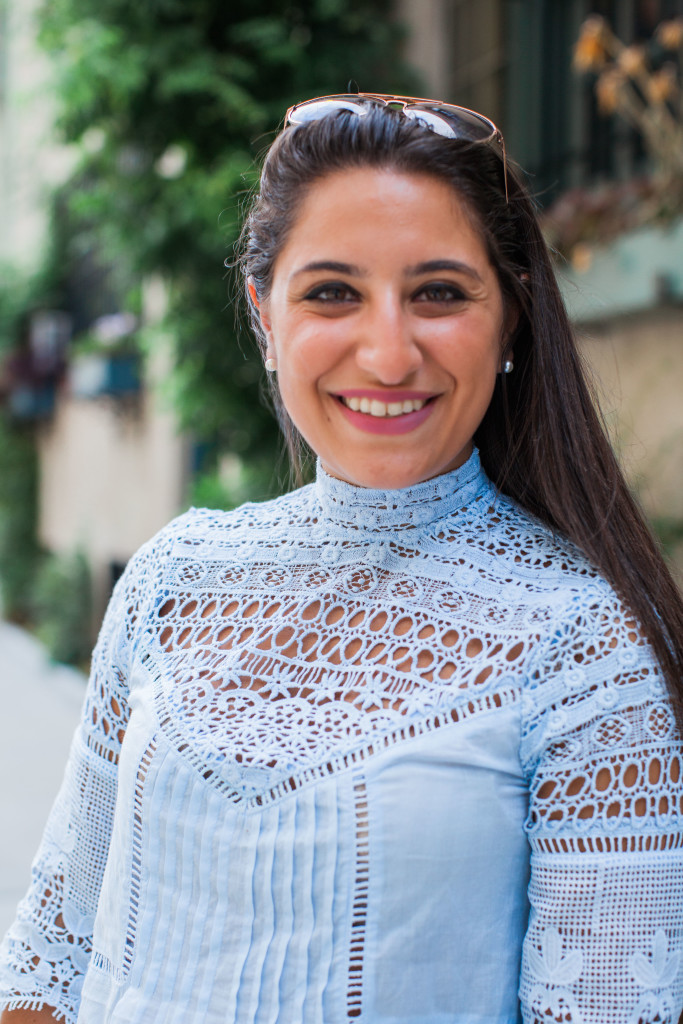 Top (Anthropologie) | Sunnies (J.Crew)
Living in New York City, I am ALWAYS living on a budget. No matter the job you have or the money you make, this city is so damn expensive. This is why I try to use Groupon as OFTEN as possible. For those of you who don't know, Groupon is an online local e-commerce site that dishes out daily deals at your favorite places in your city. It is also an amazing discovery platform! The right deal might just land you your new favorite nail salon or restaurant.
Though we are all living on a budget, as women we all have our guilty pleasures like getting our nails done or even a massage once and a while. When we do have these urges to #treatourselves, Groupon is really our only option. So my latest urge has been eyelash extensions. I've always been a little jealous of my sister, Tiffany's long lashes and now that there is such thing as extensions, I'm thinking I need to give them a try. Groupon has over 100 different eyelash extension coupons in Manhatten alone and the majority of them are less than $50. If you ask me, that is a total steal in this city.
If you aren't feeling those long lashes, Groupon also has over 200 different beauty & spa coupons that can get you anything from a man/pedi to a cosmetic procedures– CHECK IT OUT!
This is a sponsored post. All opinions are mine.