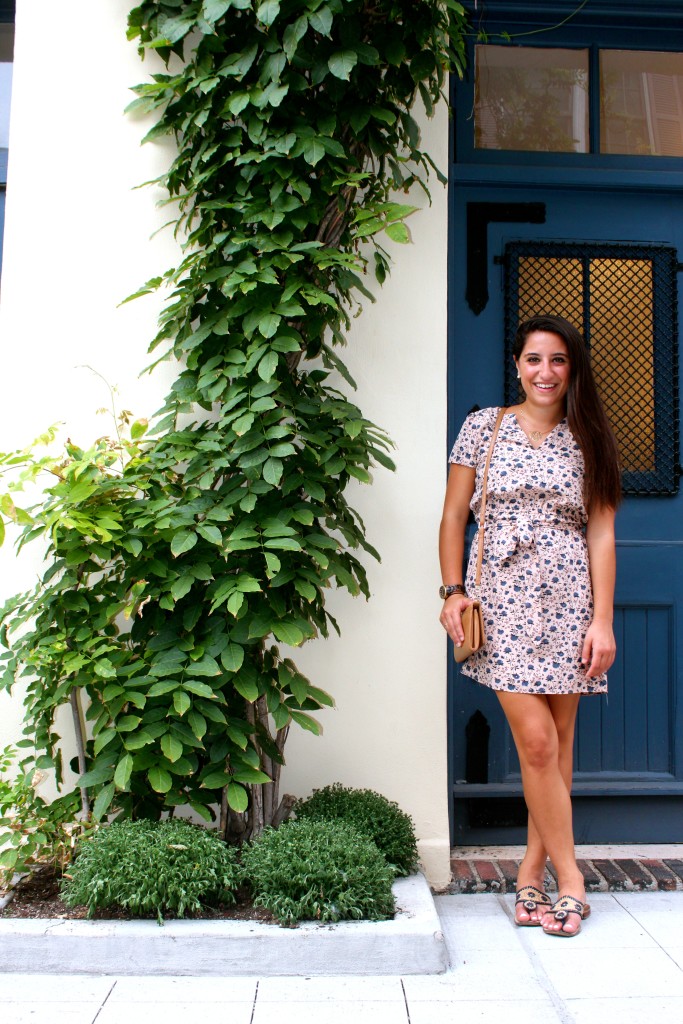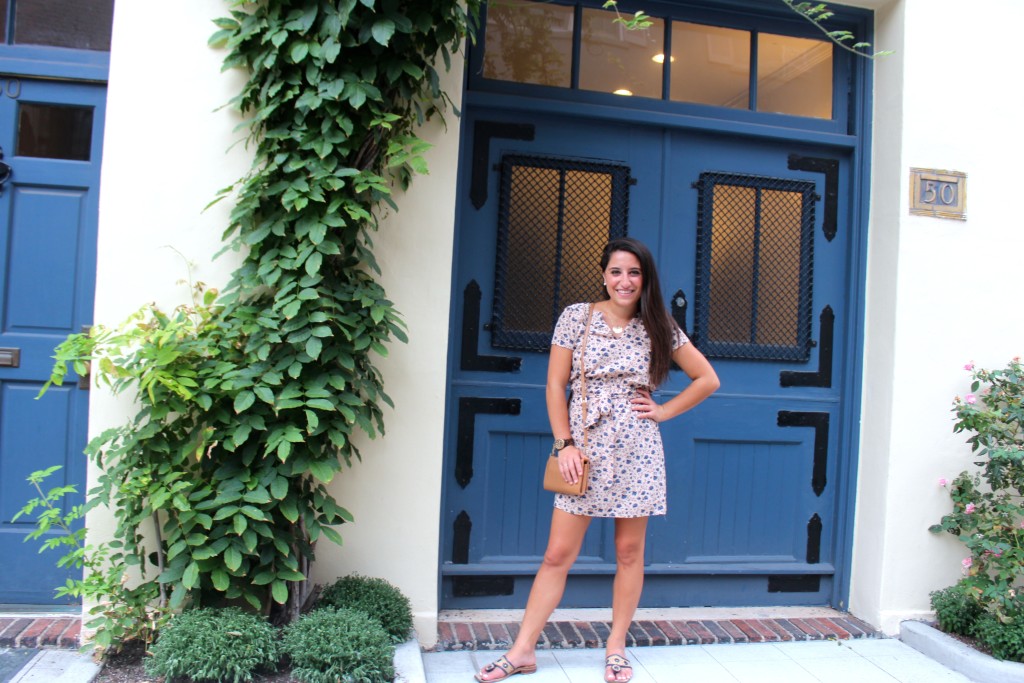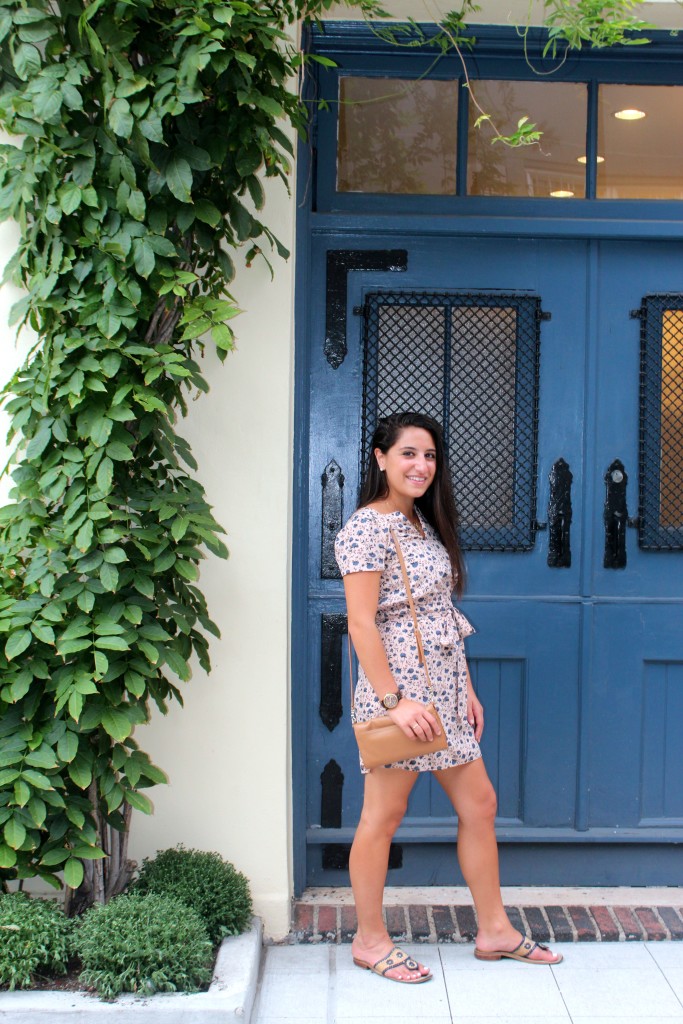 Dress (LOFT) | Bag (Tory Burch) | Shoes (Jack Rogers) ON SALE! | Watch (Michael Kors)
Happy Monday ya'll! How everyone had a fantastic weekend. It was a weekend full of much-needed relaxation and errands. This was seriously the first weekend in three months where I slept in, snuggled on the couch each night, and didn't travel. It was absolutely wonderful.
On Saturday, Tom and I ventured out to explore Rebecca Minkoff's runway show in front of her SoHo show on Green Street. She shut down the street and turned SoHo's cobblestone street into a runway, and it was fabulous. You can find her latest looks and clips from the fashion show here.
This little adventure snowballed into a day spent in the SoHo/TriBeCa area. We grabbed coffee at Maman and lunch at Two Hands and even dessert at Dominique Ansel, it was basically a dream of a day.
What I'm Wearing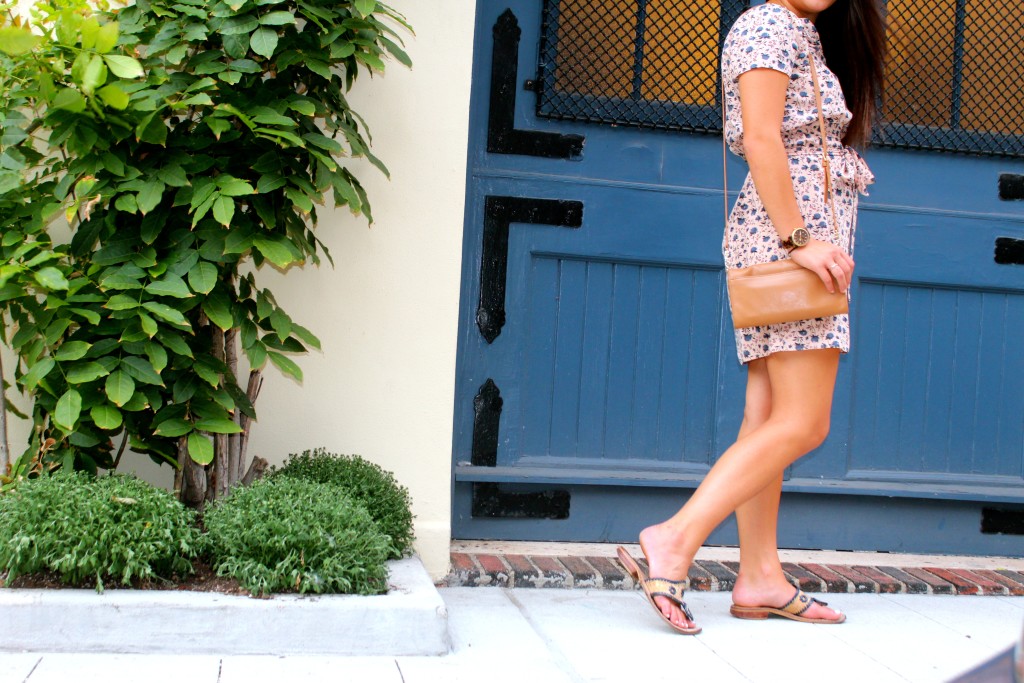 Dress (LOFT) | Bag (Tory Burch) | Sandles (Jack Rogers) ON SALE! | Watch (Michael Kor
Saturday was WAY too hot for September. This is such a tricky time of year since it is still super hot, but summer trends aren't cutting it. I've owned this little LOFT dress for a few years now, and it has always come in handy this time of year. The colors are easing me into Fall, but the dress' silhouette it super forgiving and comfortable for hot days like this.
Knowing that I was headed to a fashion show, but also a day of walking and shopping I wanted to be comfortable first and foremost. I simply don't understand how these ladies stand in long NYFW lines in stilettos and leather. I may not have been wearing Fall's hottest trends, but I felt comfortable and great all day long. Besides, I know my days are numbered with my beloved Jacks, so I was happy to slip those babies on.
NYFW continues this week and I'm excited to see what my favorites have in store. So far, my favorites have been J.Crew & Tommy Hilfiger.