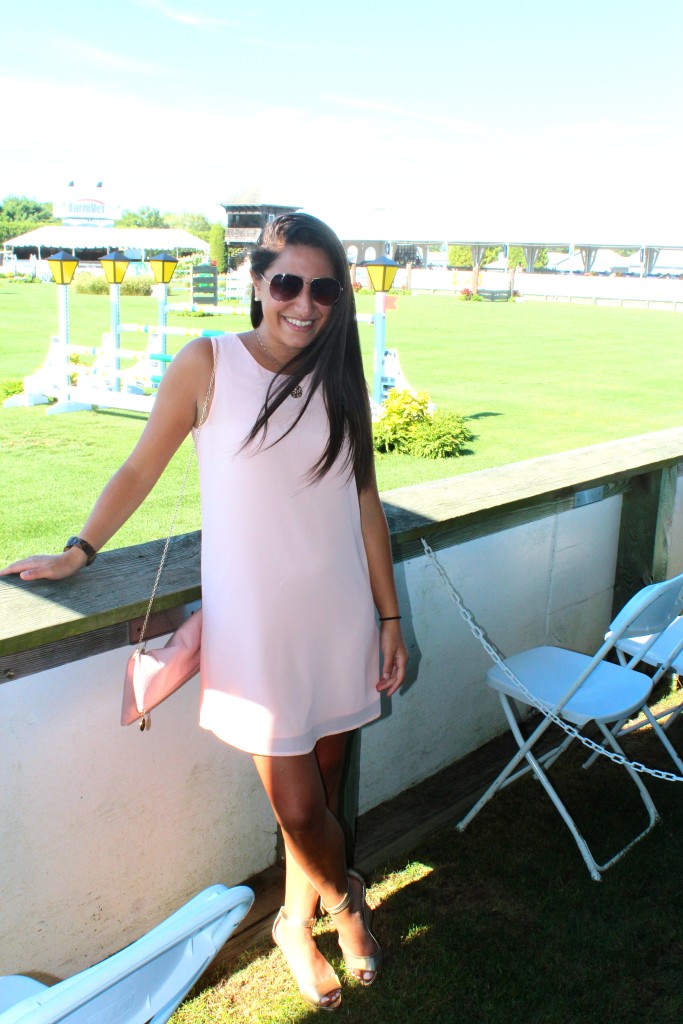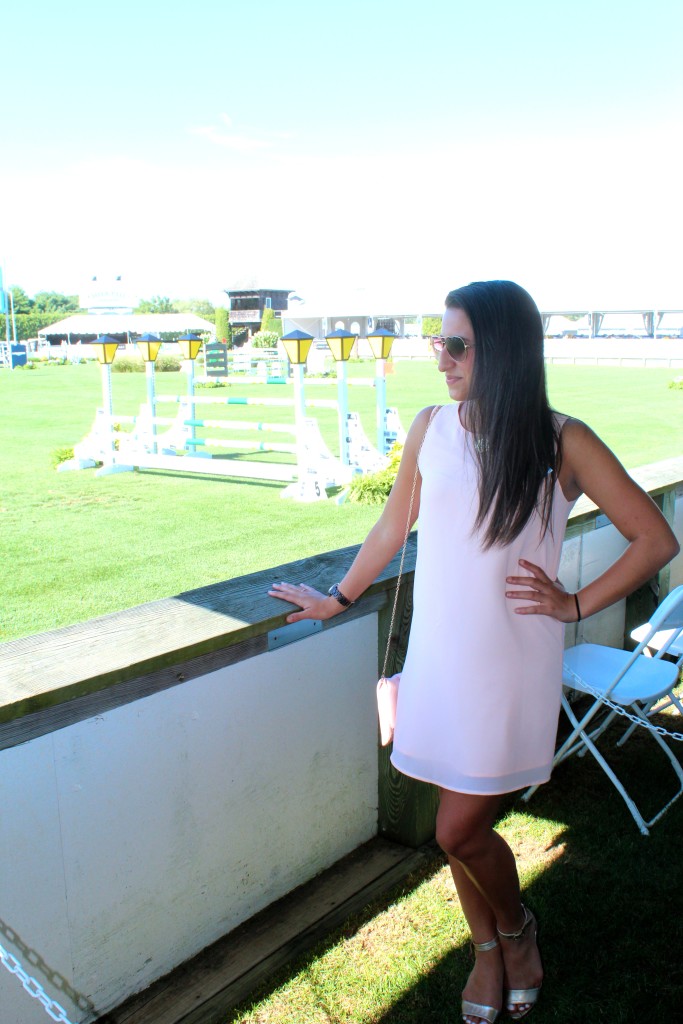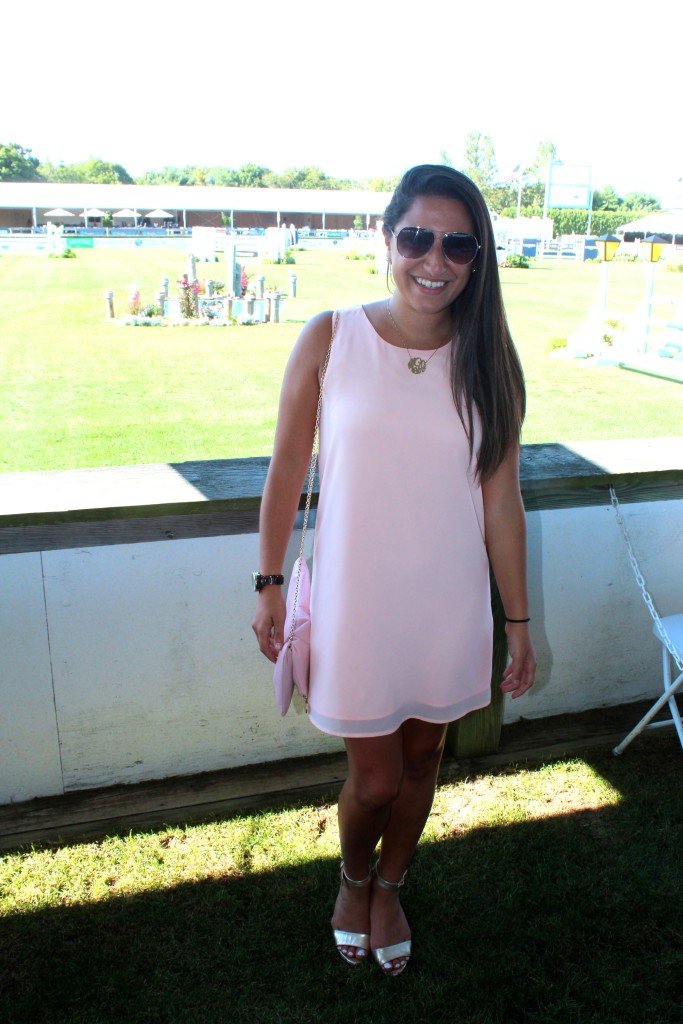 Dress (Similar @ Nordstrom) | Bag (Similar @ Rebecca Minkoff) | Shoes (Lilly Pulitzer)
Happy Hampton Classic! All week long, the best jumpers and hunters have gathered in the Hamptons for one final end-of-summer horse show. The week kicked off on Sunday and I was lucky to attend with one of the event sponsors, Vested Business Brokers.
I've only attended the Hampton Classic once before and it was when I was a child, so I was excited to explore this classic event as an adult with rosé in hand. The day started off very mellow with a brunch under the Grand Prix tent. I was so excited to see this gorgeous tablescape when we arrived, perfectly matching VestedBB's color scheme.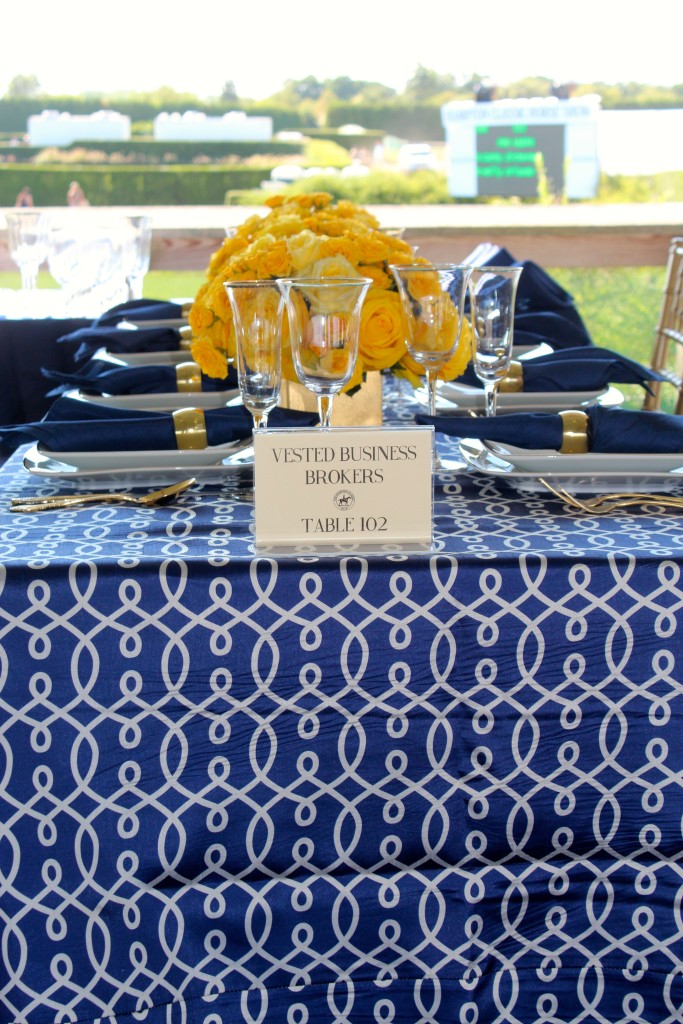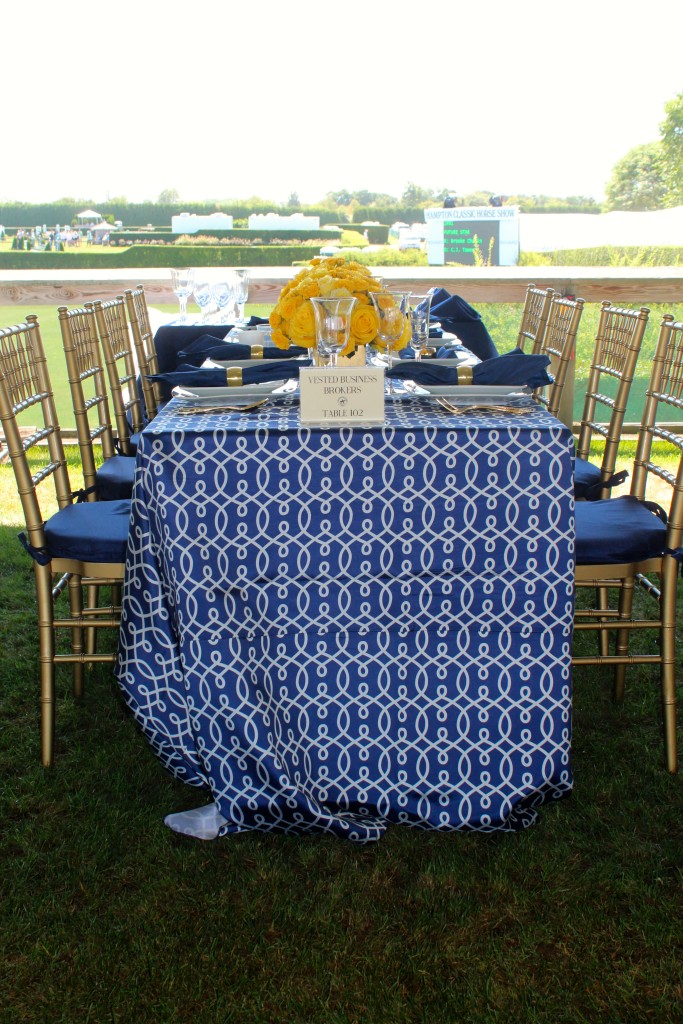 After brunch, we made our way to the various vendor shops that were set up all over the grounds. Vendors included Jack Rogers, Jack Wills, Hermés, Gretchen Scott Designs and many, many more. The heat was certainly on in the mid-afternoon, so we kept making short trips to the Grand Prix tent for San Pellegrino and rosé. To wrap up the day, we watched the Open Jumper challenge where we got to see some Olympian riders KILL it on the complex jumping course in the Grand Prix ring.
For someone who is not a horse lover, I definitely enjoyed this event! The jumping was absolutely flawless and the animals were breathtaking. Word on the street is that Opening Day is the quietest one of them all, so I'm hoping to get back out there on Saturday for another go!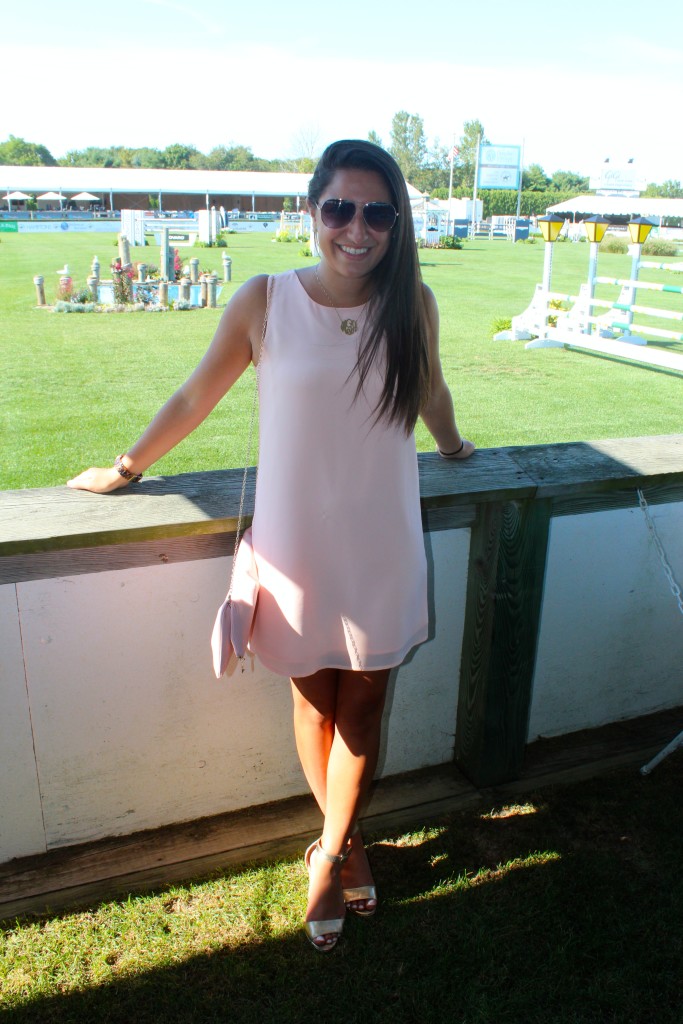 Dress (Similar @ Nordstrom) | Bag (Similar @ Rebecca Minkoff) | Shoes (Lilly Pulitzer)
What I'm Wearing
I didn't really know what to expect from the Hampton Classic. I knew half of the attendees were there to socialize and the other half were riders who would be walking around in uniform. Either way, I knew I couldn't go wrong with a blush pink shift. There is nothing I love more than a sweet, feminine blush & gold color combo. With my simple blush shift I paired some metallic gold ankle-wrap wedges, my classic monogram, my Michael Kors watch and a blush leather purse. I'm usually against matching my purse with the color of my dress since I never get the shade exactly right, but this actually worked, so I rolled with it.
My one regret, wearing high shoes. There were certainly people wearing wedges and even pumps in the Grand Prix tent, but if you are looking to explore the larger grounds I definitely recommend flats. OR at least bringing a pair to change into. Though these shoes are SUPER comfortable, I found myself wanting to grab a pair of Jack Rogers PRETTY early in the day.
If you are headed to the Classic this weekend, leave a comment below so we can meet up!